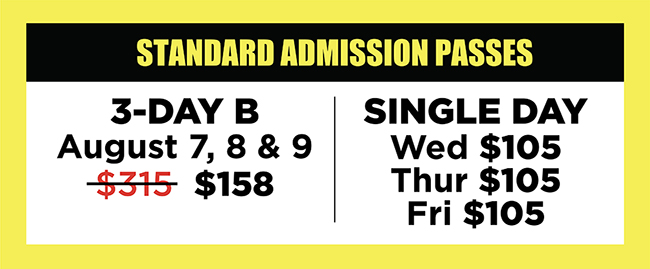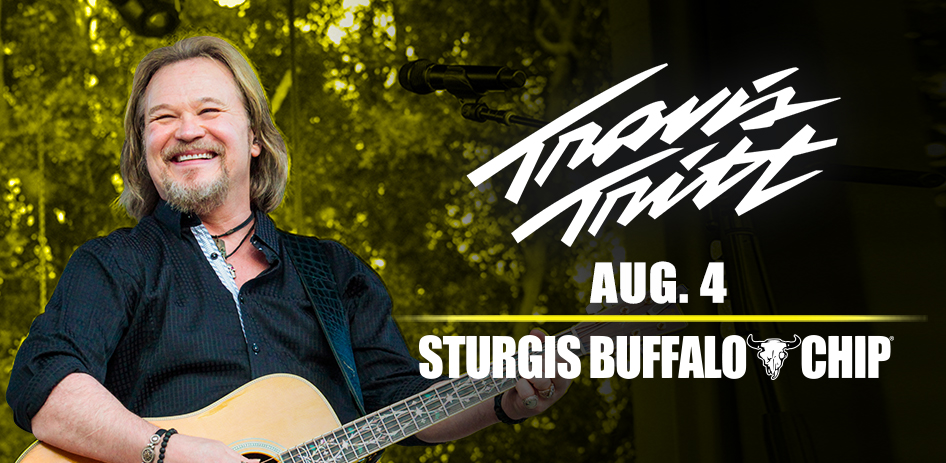 Travis Tritt - Sunday, Aug. 4, 2024
It'll be a Great Day to Be Alive when you and your friends are partying under the stars with Grammy-winning singer-songwriter Travis Tritt. The multi-platinum-selling country rock icon will take to the Wolfman Jack Stage on Sunday, Aug. 4, delivering decades worth of hits like "T-R-O-U-B-L-E," "Modern Day Bonnie & Clyde," "Here's a Quarter" as well as tracks from his new album "Country Chapel."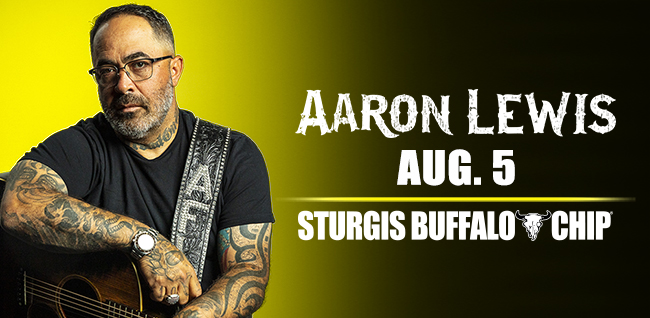 Aaron Lewis - Monday, Aug. 5, 2024
Kick up dust and knock back something stiff as rocker-turned-outlaw-country artist Aaron Lewis makes his return to the Best Party Anywhere. Lewis will fill the sweet August air with hits like "Country Boy," "Northern Redneck" and "Am I the Only One" as the headlining artist on Tuesday, Aug. 5.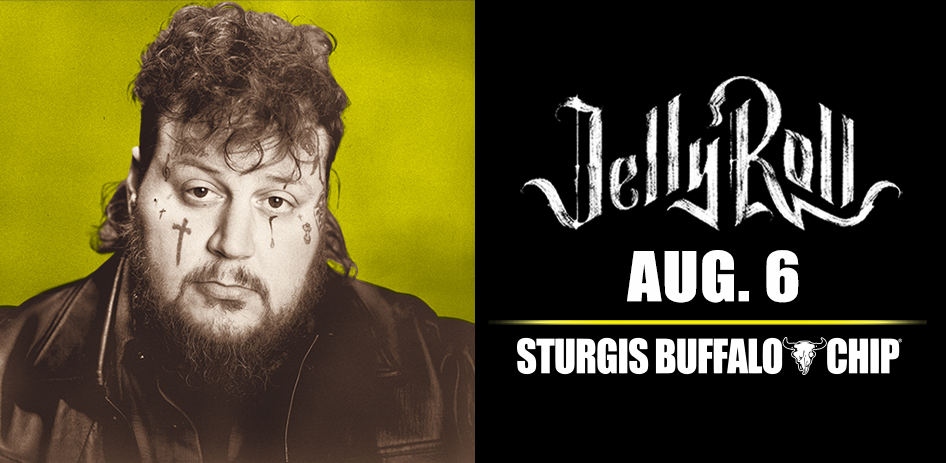 Jelly Roll - Tuesday, Aug. 6, 2024
#1 Most Requested 2024 Sturgis Rally Artist 50% Off 3-Day Packages For 6 Days Only Faithful Chip fans have been praying for a performance from Southern-rapper-turned-country-star Jelly Roll, shooting his name to the number one slot on the list of band requests. Fill up your cup 'til it runs over during an evening with this lyrical preacher on Tuesday, Aug. 6. when Jelly Roll brings his Backroads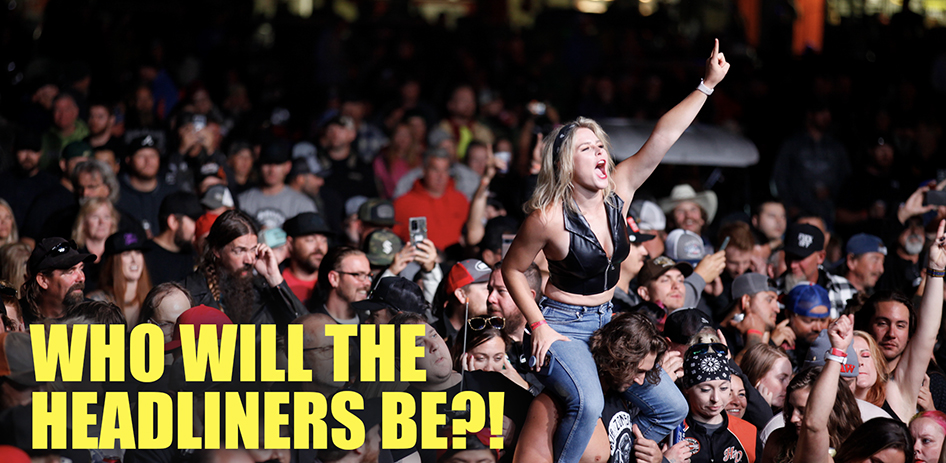 25 Bands That Could Rock the Sturgis Buffalo Chip's Motorcycle and Music Festival
Securing bands for The Best Party Anywhere® is no easy feat.
It often takes the entire year before all the variables fall into place.
But the process always starts by listening to requests from fans like you.
Planning is currently underway, and lots of you have been asking about bands and listing ones you'd ride across the country naked in a blizzard to see perform.
The following is a list of 25 bands that fans like you have put on the Chip's radar. Are these the bands you'd go nuts to see join the Sturgis Buffalo Chip lineup?