Get Your Passes Now-Presale Ends Soon
All Concerts & Entertainment Free with Camping
2023 Sturgis Rally Concerts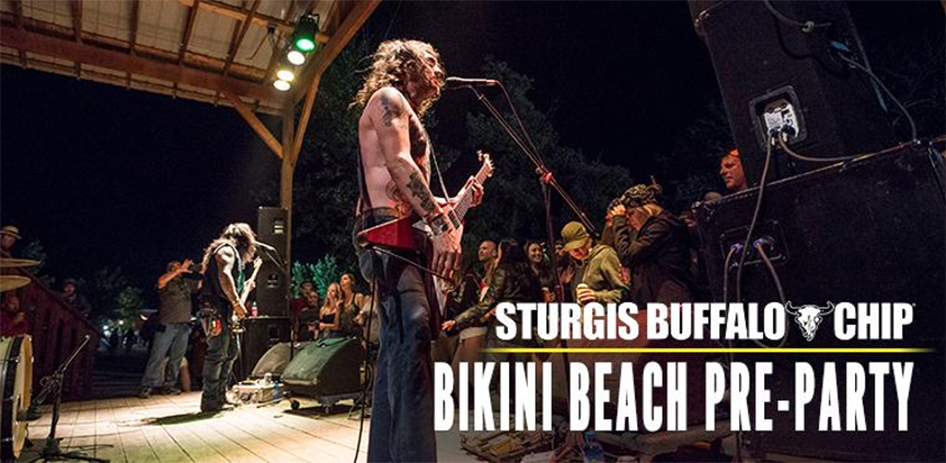 Monday, July 31-Thursday, Aug. 3, 2023 – Bikini Beach Pre-Party
Blow through the gates of the Buffalo Chip four whole days before the festival's official rally kickoff date to nab your favorite camp spot, watch the festival spring to life and rock out to nightly concerts on the Bikini Beach Stage!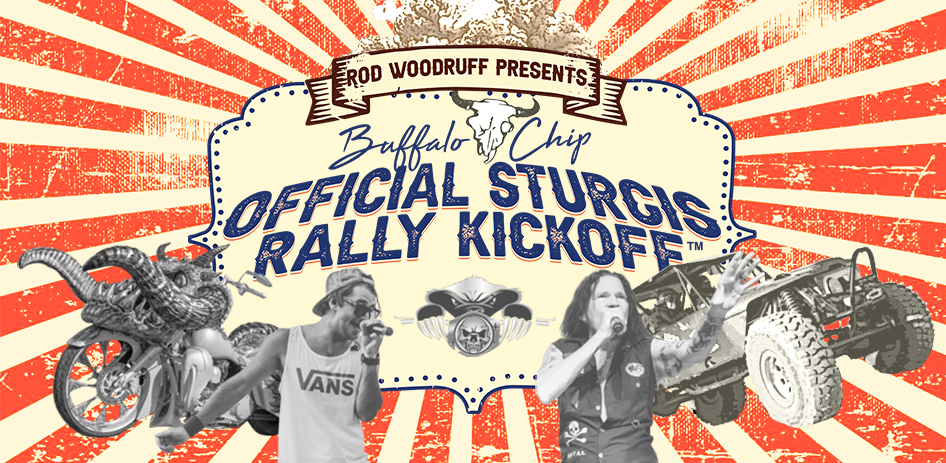 Buffalo Chip Official Sturgis Rally Kickoff - Friday, Aug. 4, 2023
There's no such thing as being fashionably late when it comes to the Sturgis Motorcycle Rally. This party begins with a bang on Friday, Aug. 4 at the no. 1 Sturgis Rally destination—the Sturgis Buffalo Chip! Parade through the Chip's legendary amphitheater for the Buffalo Chip Official Sturgis Rally Kickoff. Experience the spectacle of magnificent machines and famous faces making their grand entry down Buffalo Chip Main Street. The festivities continue into the evening with live entertainment on the main stage, the International Bikini Team and more!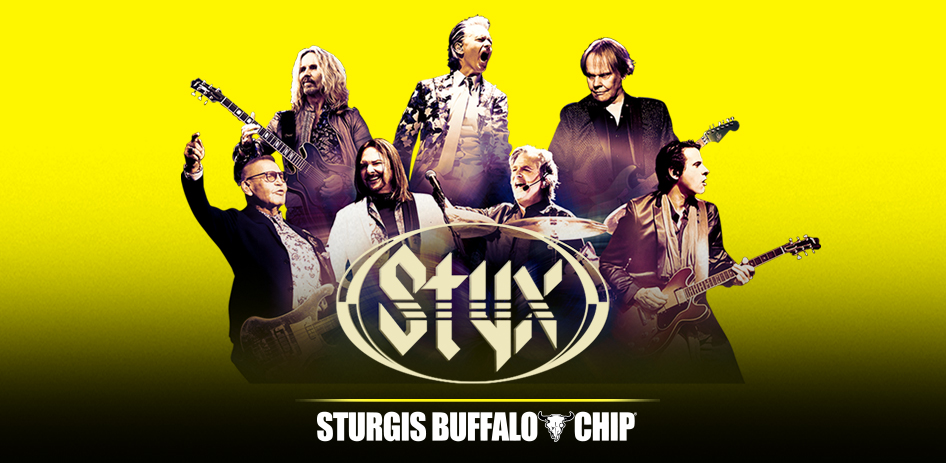 Styx - Tuesday, Aug. 8, 2023
Launch your party into overdrive with one of the most celebrated progressive rock bands of all time! These mind-blowing musicians will fill the air with their massive prog/arena rock sound on Monday, August 8, 2023 following coheadliner REO Speedwagon, you'll be having The Best of Times when they do!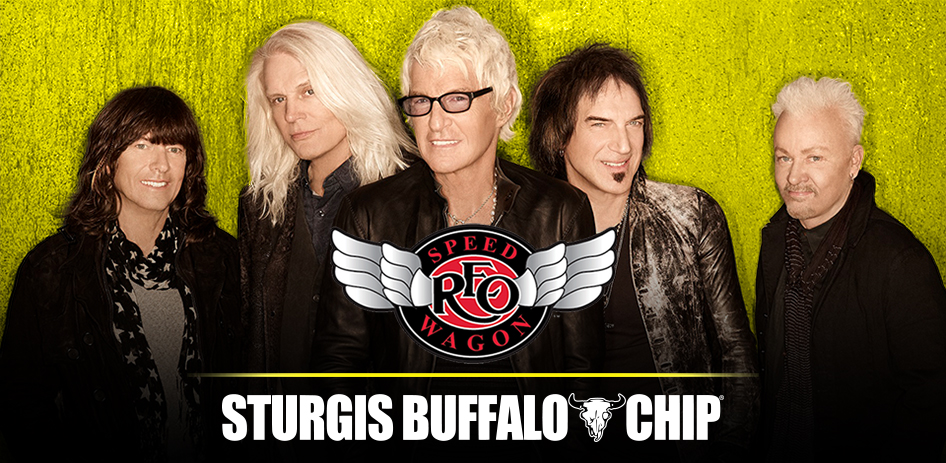 REO Speedwagon - Tuesday, Aug. 8, 2023
Take a trip down memory lane back to the good old days as you bask in the nostalgic glow of lighters waving in unison to the sounds of some of the biggest hits to fill arenas in the '70s and '80s. Whether you've been attending their shows for 30 years or you're a brand-new fan, when chart-topping classic rock favorites REO Speedwagon hit the Wolfman Jack Stage ahead of coheadliner Styx, you won't be able to fight the warm, warm and fuzzy feelings anymore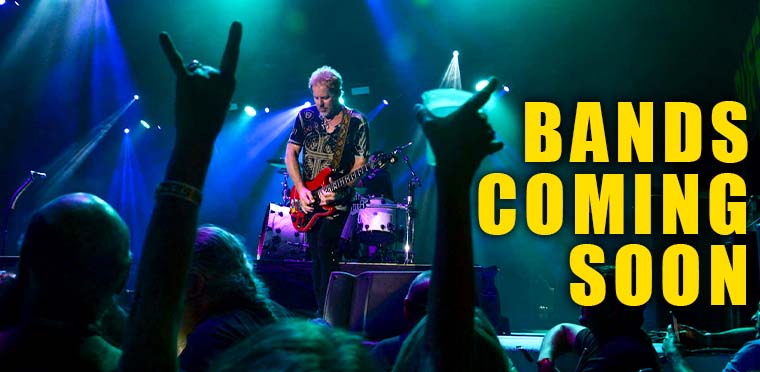 More Bands & Entertainment Coming Soon
Want to be the first to find out what Sturgis Rally concerts and entertainment will be rocking the Chip in 2023? Be sure to sign up for the Sturgis Rider® Newsletter to get the announcements before anyone else. And if there's a band you're dying to see, click "Request a Band" and shoot us their name in the comments section on that page!