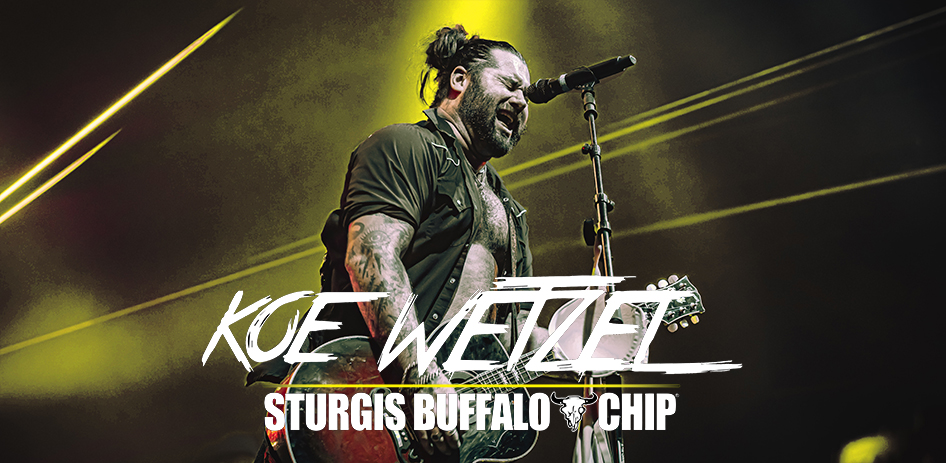 Koe Wetzel - Saturday, Aug. 5, 2023
You'll be left with Something to Talk About after an unapologetically rowdy live performance from gold-selling singer, songwriter, guitarist, and producer Koe Wetzel Saturday, Aug. 5. Watch in awe as this Northeast Texas rebel bulldozes the boundaries between Nashville songcraft, rowdy Texas spirit, and Seattle hard rock with massive hits such as "February 28, 2016," "Something To Talk About," "Drunk Driving," and "Good Die Young," as well as tracks from 2022 album release "Hell Paso."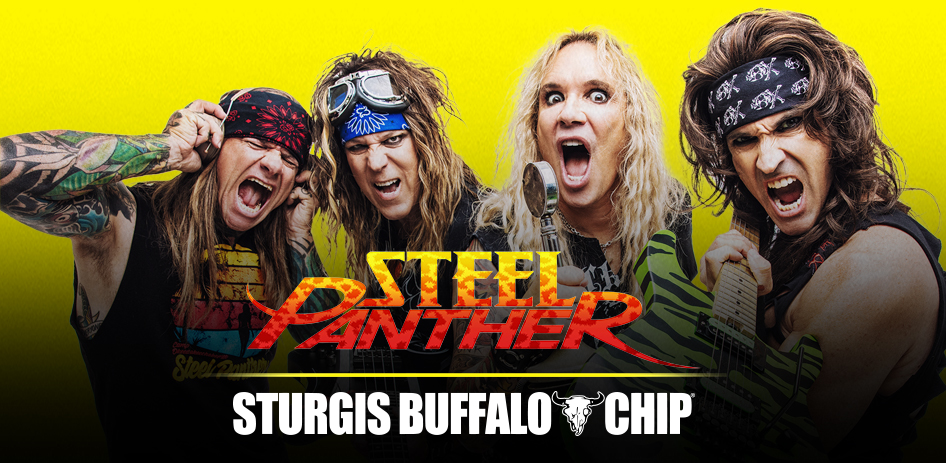 Steel Panther - Saturday, Aug. 5, 2023
Wild, wacky and thoroughly entertaining, Steel Panther's satire of the arena-sized hair, sound and debauchery of the Sunset Strip hard rock bands of yesteryear can be hard to take serious. Their ability to absolutely shred, however, is no joke. Steel Panther has established themselves as the world's premier party band, melding hard rock virtuosity with parody and criminally good looks. This global phenomenon takes the Wolfman Jack Stage for the first time prior to a performance from Koe Wetzel on Aug. 5.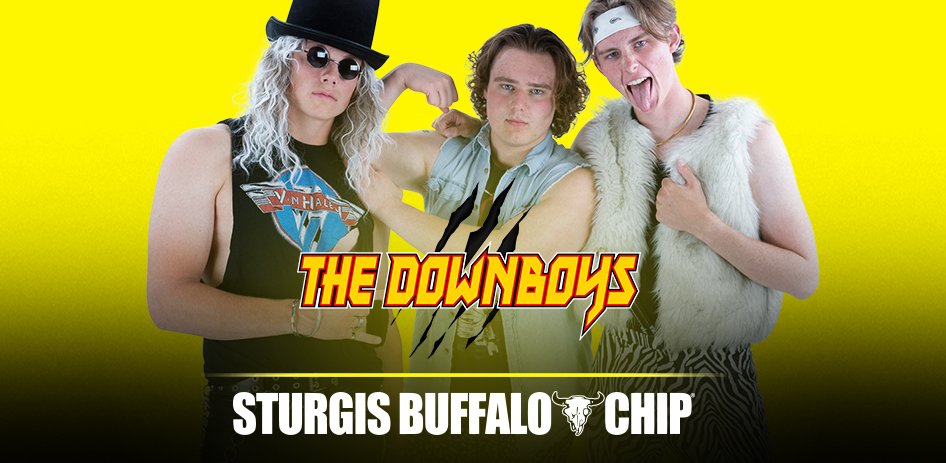 The Downboys - Saturday, Aug. 5, 2023
You're never gonna wanna come down after a maddening rock show from The Downboys, Saturday, Aug. 5 at The Best Party Anywhere®. Keep your wives and girlfriends close, because these youthful, energetic rockers are bringing their own brand of electrifying performances, stolen riffs, and sexy rockin' attitude to the Sturgis Rally crowd ahead of performances from Koe Wetzel and Steel Panther.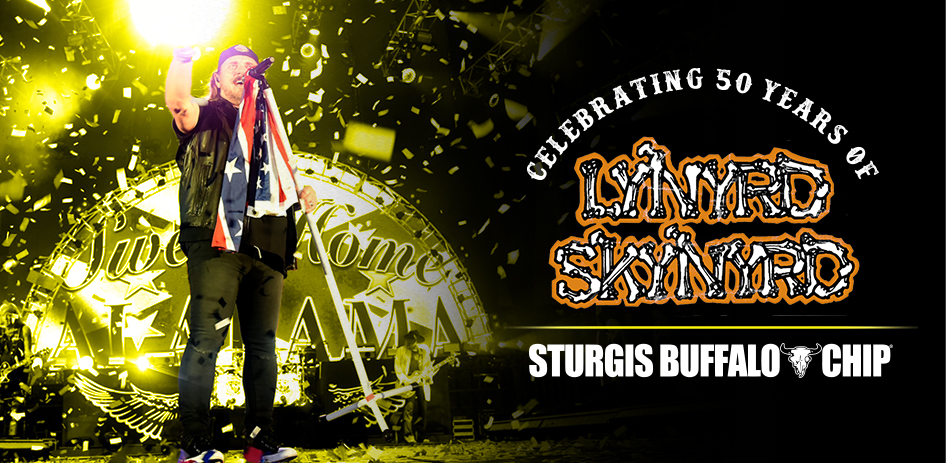 Lynyrd Skynyrd - Sunday, Aug. 6, 2023
A long-running and favorite tradition is returning when the self-proclaimed Sturgis Buffalo Chip house band, Lynyrd Skynyrd, come home to rock the
Wolfman Jack Stage
to celebrate the band's 50
th
anniversary
. When the godfathers of southern rock rain down their fan-pleasing sound on Sunday, Aug. 6, you won't want to be anywhere except right in the heart of the world's best biker venue seeing the world's best biker band.