See Customs of All Kinds Battle It Out
Ride into Full Throttle Magazine's Official Rally Kickoff Show at the Buffalo Chip CrossRoads, and you could ride home a winner!
Who:

You!
What:
Full Throttle Magazine Official Rally Kickoff Show
When:
Friday Aug. 4, 2023
Registration – 11 – 3 p.m.
Judging – 3 p.m.
Awards – 4 p.m.
Where:

Why:

These are the pros who run the Boardwalk Bike Show in Daytona! They have a class for every bike, and they have the experience to evaluate each bike on its own merits.

How:

FREE to view. Entry fee – $30 per bike
This show welcomes all brands and awards prizes in 15 classes, giving guests a huge variety to view and participants a greater chance of winning!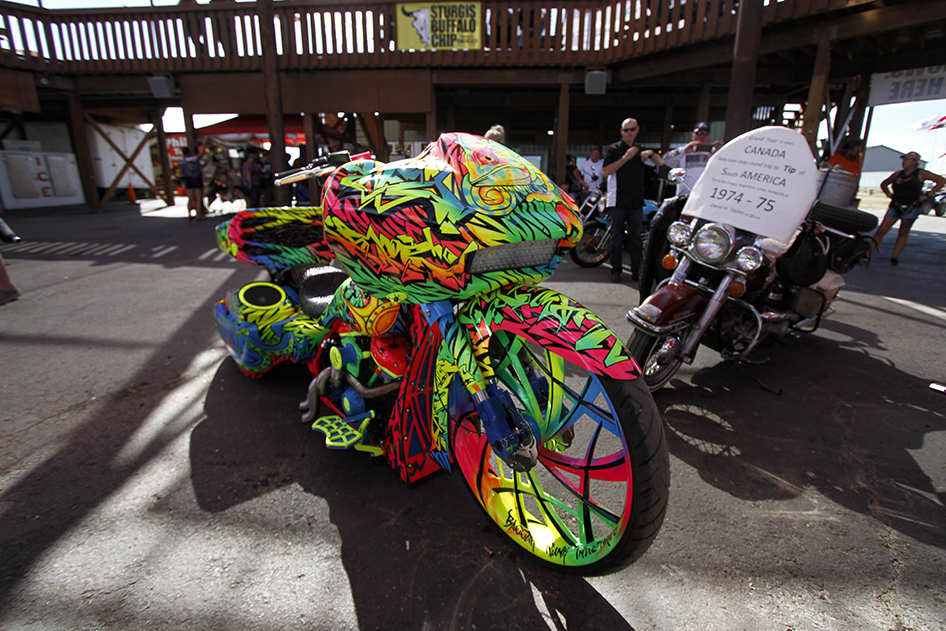 Prizes
Full Throttle Magazine offers custom trophies for 1st and 2nd places plus "Best in Show." The Best in Show winner will then go on to compete against the winners of the Chip's other daily bike shows in the Sturgis Buffalo Chip Custom Series for the title of Custom Series King. All Best in Show winners will be invited onto the Buffalo Chip's legendary Wolfman Jack Main Stage where celebrity judges will crown the winner of this prestigious award.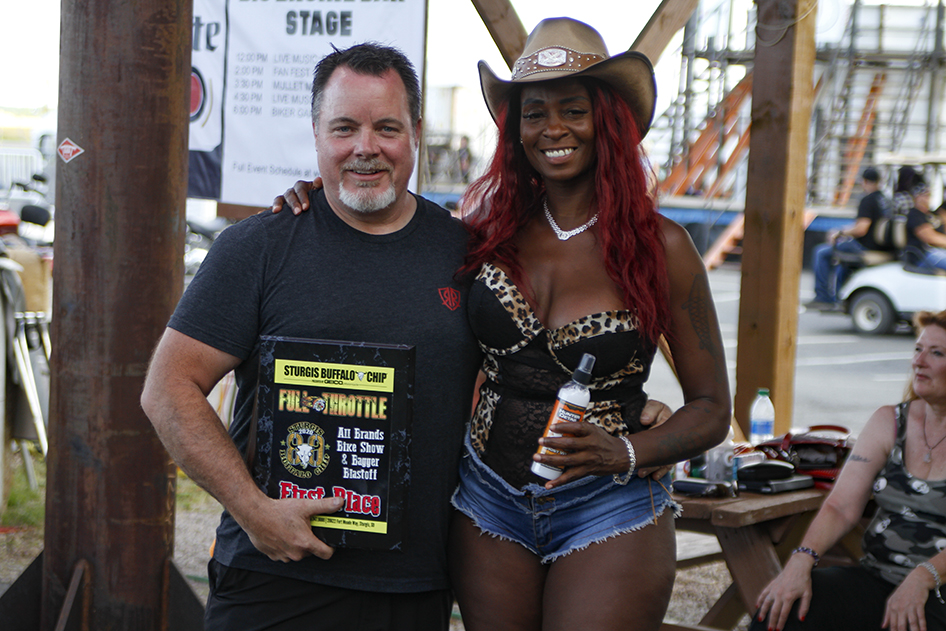 How to Enter and Win
Registration fee for showing your ride is $30 per bike, but if you want to see all the bikes, it won't cost you a dime! Registration begins at 11 a.m. with awards presented at 4 p.m.
With tons of prizes to award, the Full Throttle Magazine Bike Show is sure to draw some of Rally's finest. Don't miss your chance to experience some of the most unique bikes you'll ever see and head to the Full Throttle Official Kickoff Show at the CrossRoads!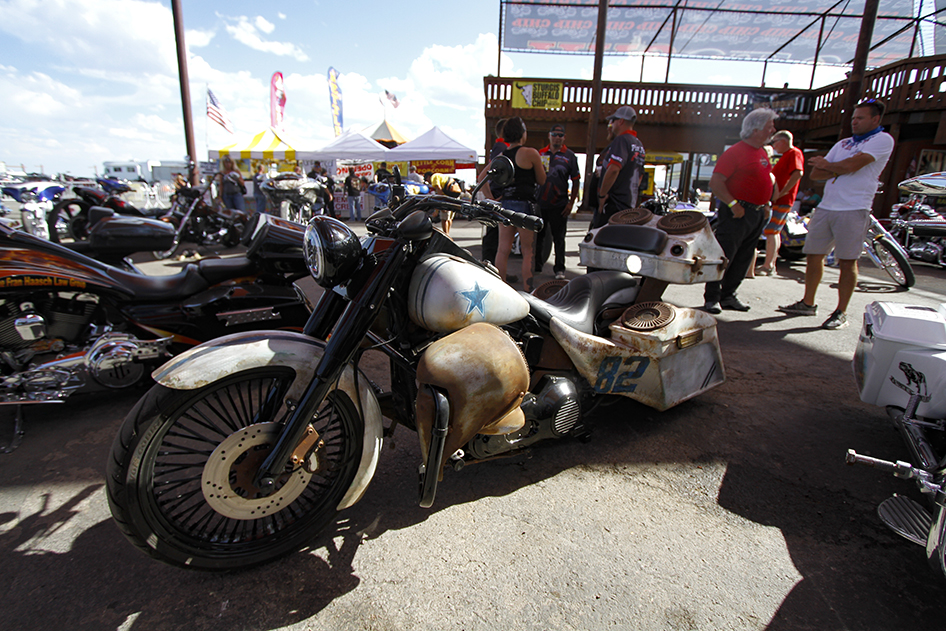 Meet Tony Cianci "Chief Cupcake"
Tony Cianci grew up in Toledo, OH and moved to the West Coast of Florida after high school graduation. He received his AA from St. Petersburg College. He worked a few odd jobs in Florida until he started working for the family business, magazines and advertising, PAC Publishing.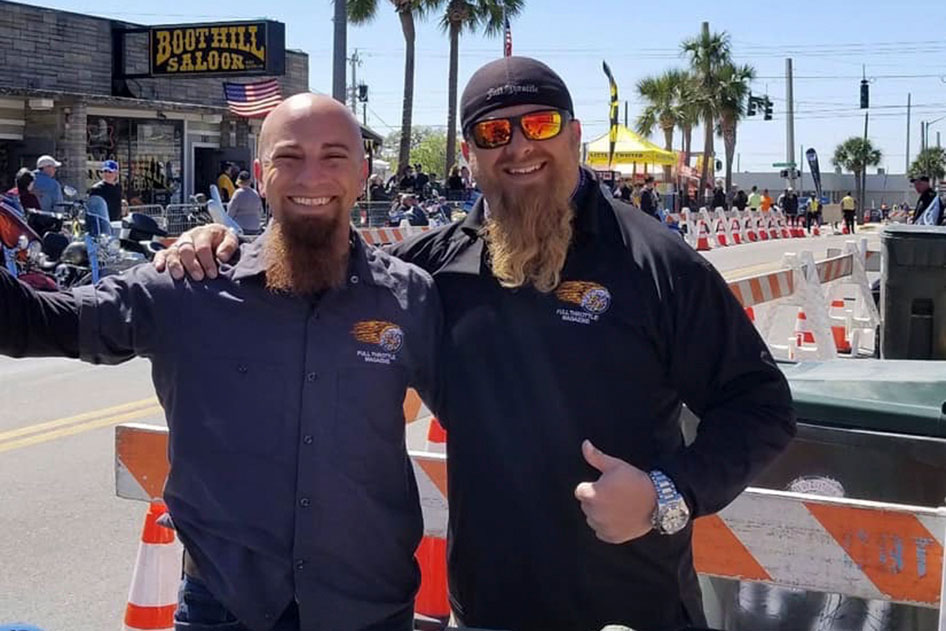 Tony bought Full Throttle Magazine in 2013 from his father and started to bring it to a larger scale rather than just the state of Florida. They focus on events, bike nights, concerts, poker runs and bike shows. They have judged thousands of bike shows over the years and consider themselves some of the few professional judges out there. Almost all Full Throttle shows are professionally judged, not peer judged or people's choice.
Tony has taken Full Throttle Magazine of Florida from a one-state magazine to doing bike shows all over the United States, including Las Vegas, Laconia, Sturgis, Wisconsin and many others! They can handle a top-end bike show from soup to nuts. They have judging forms, advertising, judges, classes, trophies and emceeing the awards.
"We are honored to be one of the Buffalo Chips Bike Shows for the past 8 years!" Tony says.