Meet Jim Lynch, Enter Your Bike and Win!
Revelation1 Concepts is proud to present a brand-new addition to the Sturgis Buffalo Chip Custom Series lineup–the Bike Show Mafia All Class Bike Show & Godfathers of Bass Sound-Off!
Who:

You!
What:
Bike Show Mafia All Class Bike Show & Godfather of Bass Sound-Off
When:
Wednesday, Aug. 9, 2023
Where:

Big Engine Bar Horseshoe at the Buffalo Chip

CrossRoads

Why:

See some of the Sturgis Rally's loudest and most unique motorcycles

How:

Ride in to enter on site. $40 first class entry, $10 additional classes. $40 Sound Competition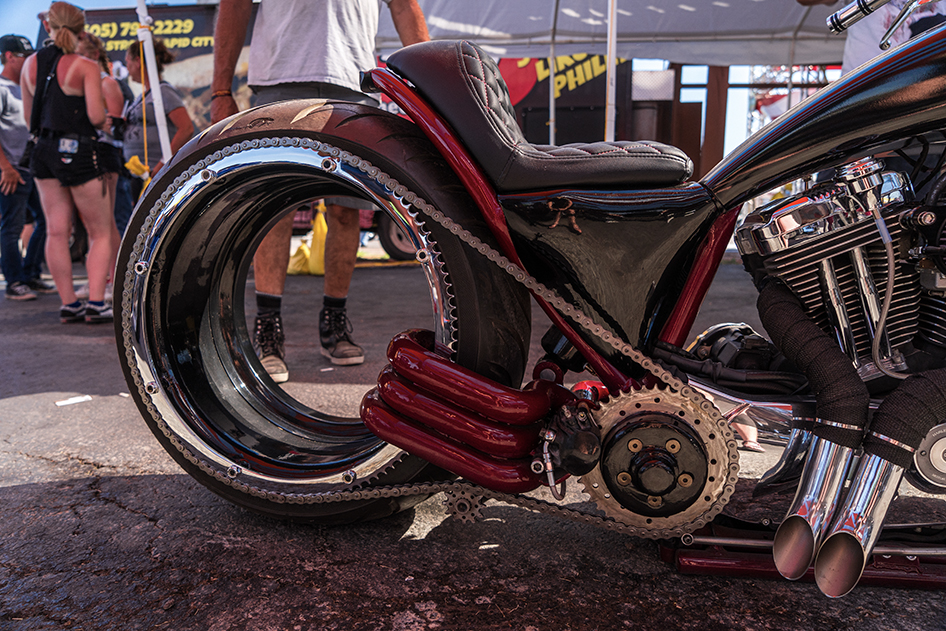 Join Jim Lynch of Revelation 1 Concepts on Wednesday, Aug. 9, from 11 a.m.-4 p.m. at the Sturgis Buffalo Chip CrossRoads for a day of bikes, bass, and all-out mayhem. All bikes are welcome to ride in and enter the All-Class Bike Show, where they'll be looking for the cream of the crop among Sturgis' finest rides.
That's not all! Bike Show Mafia is also hosting the Godfathers of Bass Audio Competition, featuring the loudest and proudest motorcycle sound systems around. If you think your ride can bring the noise, bring it on!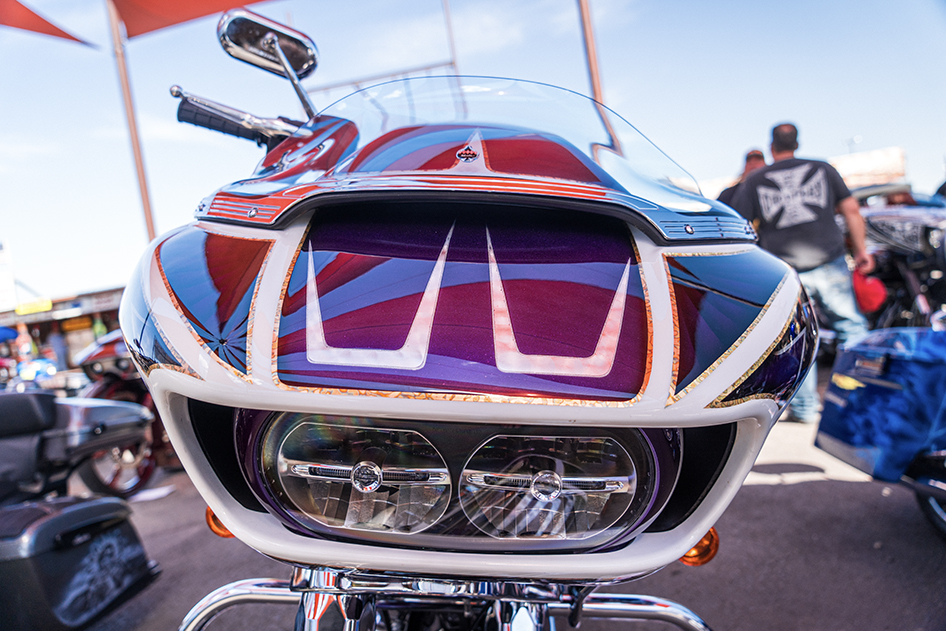 Classes:
Compete for first place trophies in over a dozen classes!
Master Builder
Best of Show Bagger
Best of show Softail
Paint Champion
8 Sound Cometition Classes
Many More!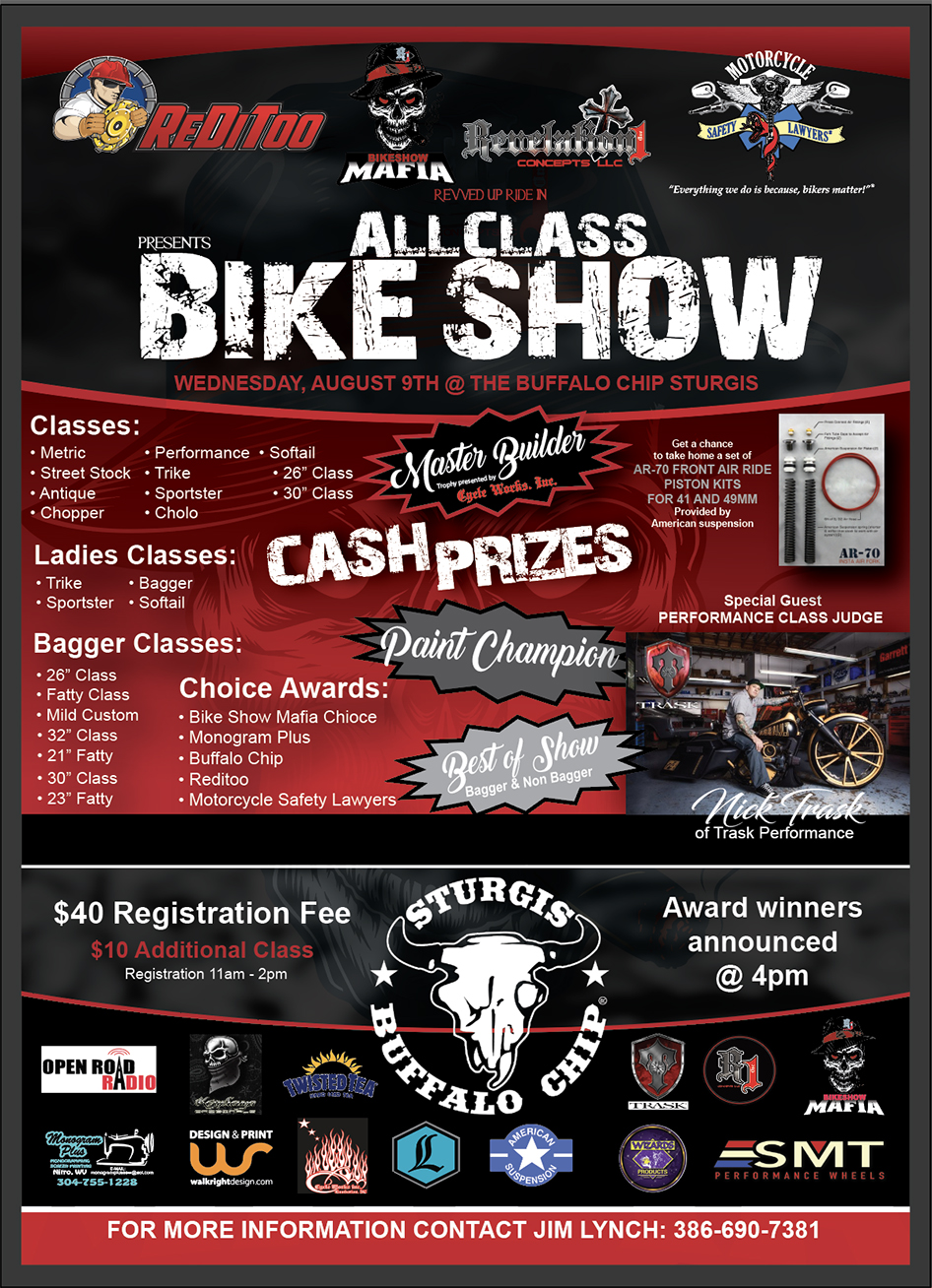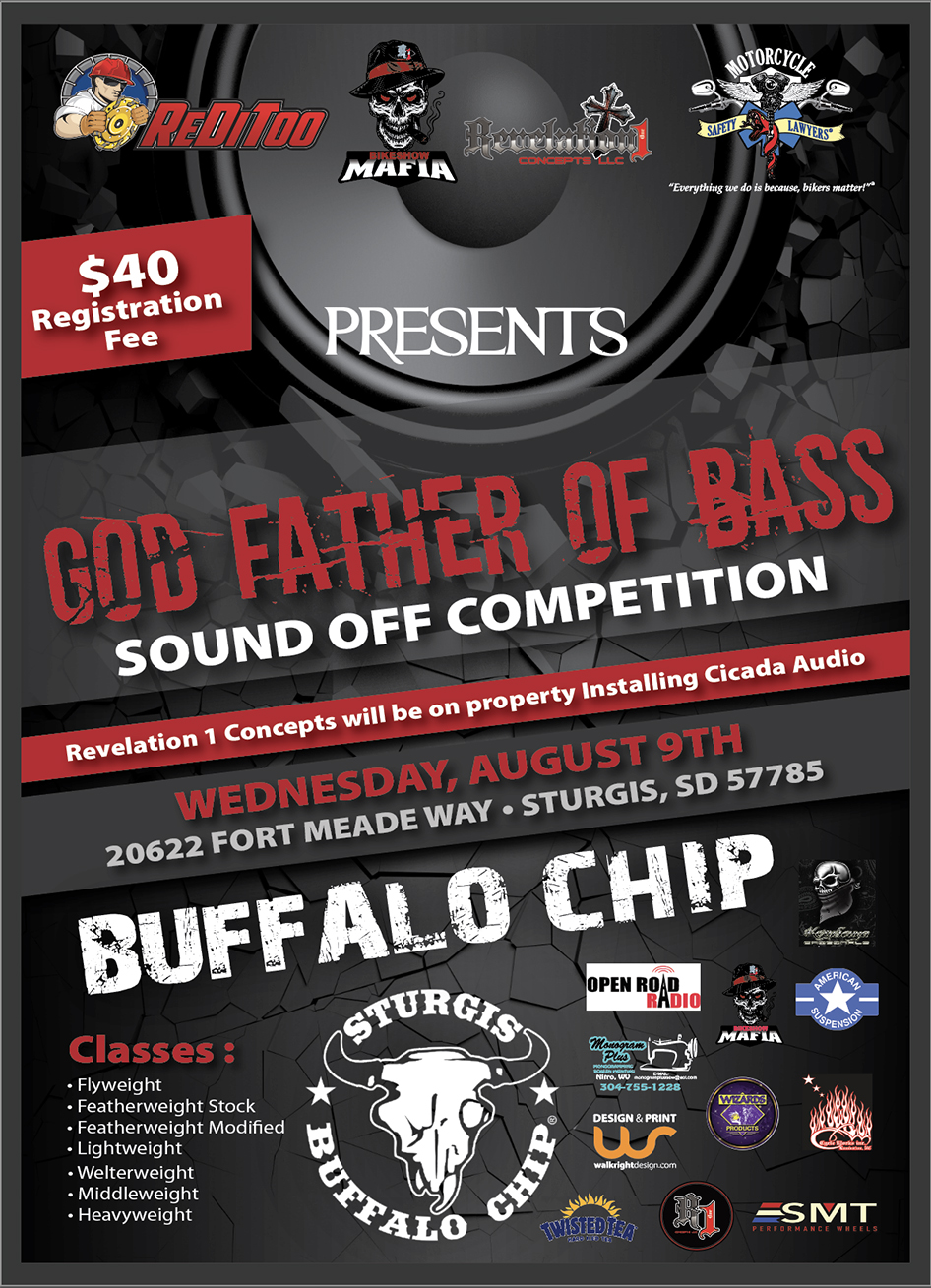 So come on down to the Bike Show Mafia All Class Bike Show & Godfathers of Bass Sound-Off and show us what you've got. Don't forget to bring your "family" and friends along for the ride. We'll see you there, and remember, leave the gun, take the cannoli!
Visit @bikeshowmafia on social media for more information.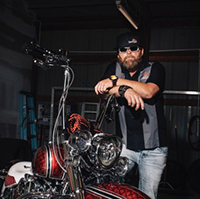 Jim Lynch started out in the industry hauling motorcycles after he moved to Florida from West Virginia in 2008. He built his company, Revelation 1 Concepts, to servicing over 150 Harley dealerships up and down the east coast until the pandemic when the whole motorcycle industry shifted. That's when he decided to take a different approach to the motorcycle industry and re-establish the company from a transportation company to a custom full-service motorcycle shop. In addition, in 2021 he started what is now known nationally as The Bike Show Mafia. Lynch has had the honor to work with so many legends in the industry and the pleasure to meet so many cool people along the way. This is just the being of his new journey, and he's truly enjoying this ride.