Satisfy your need for speed with wicked, off-beat and never-before-seen races during the Sturgis Rally!
See why the Sturgis Buffalo Chip's Moto Stampede has quickly become the epicenter of Sturgis rally racing events. This annual race series at the Buffalo Chip features multiple days and disciplines of races. Don't miss being a part of this tradition at the world's most unique race and concert venue.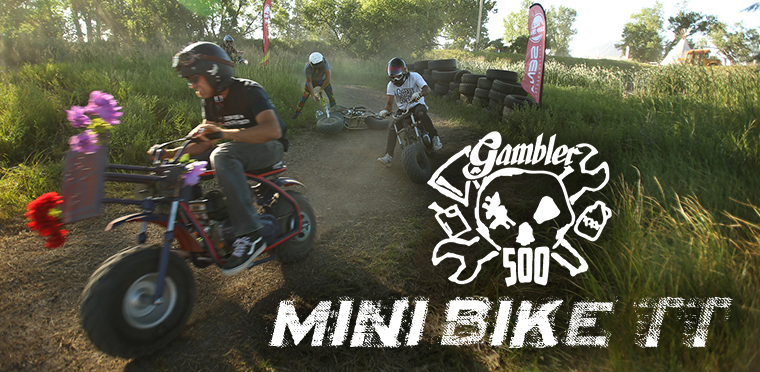 Gambler 500 Mini Bike TT - Friday, Aug. 5 – Saturday, Aug. 13, 2022
If you've got a need for smiles, show up with or without a bike for these daily races at Camp Zero Hell Track. Go around the dam, sail past the bus, and fly into the air, for a chance to win all the glory. A limited number of Smile Makers will be available for use thanks to Coleman Powersports, SnapFabrications and Camp Zero.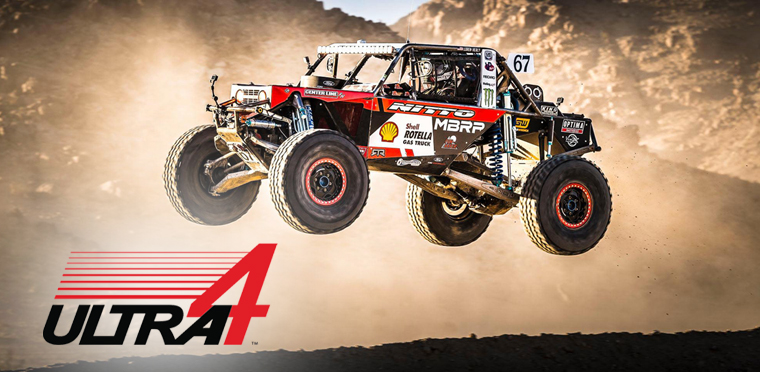 ULTRA4 Off-Road Racing - Friday, Aug. 5 & Saturday, Aug. 6, 2022
Get your dirt on and get your pulse racing ULTRA4. Bring the whole family and watch in awe as this off-road racing series pushes man and machine right up to the brink at the Chip's PowerSports Complex. ULTRA4 kicks off a week's worth of Buffalo Chip Races with qualifying trials on Friday, Aug. 5 and the real deal going down on Saturday, Aug. 6.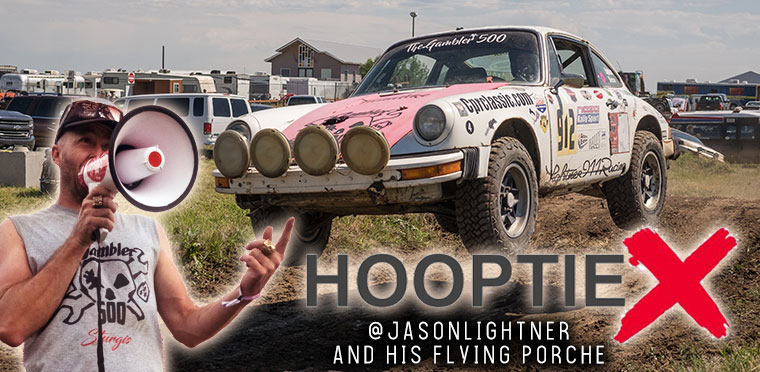 Gambler 500 Hooptie X - Sunday, Aug. 7, 2022
The Sturgis Rally may be known as a motorcycle event, but the Gambler 500 boys start off their week at the Buffalo Chip by stirring things up with this free hooptie event! Everyone is welcome to bring out their favorite crap bucket and tear up some dirt with a bunch of racers (like Jason Lightner and his flying Porsche) who value fun over rules.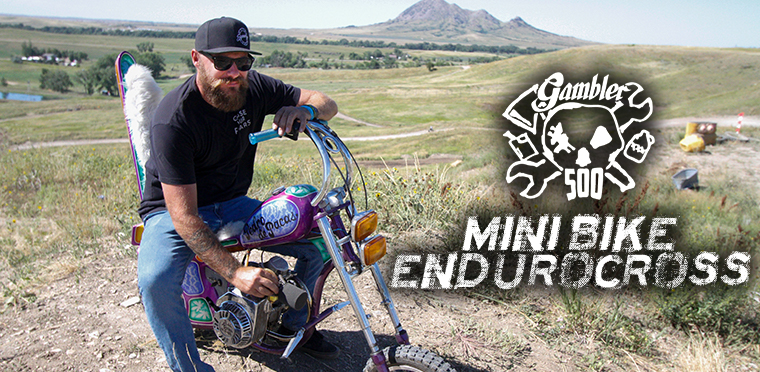 Gambler 500 Mini Bike Endurocross - Monday, Aug. 8, 2022
Rocks, mud and a plethora of obstacles await those brave enough to enter the dirt gauntlet on a Coleman Mini Bike. Come bang bars with your buddies at this free event at the PowerSports Complex, then enjoy some cold brews after the race while celebrating victory and bitching about battle wounds.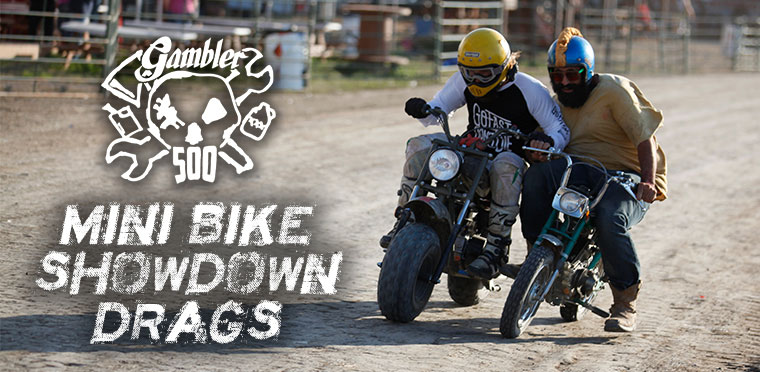 Gambler 500 Mini Bike Showdown Drags - Aug. 8, 9 & 10, 2022
The champs will be separated from chumps once and for all during the Gambler 500 Mini Bikes join the daily rodeo games at the CrossRoads!