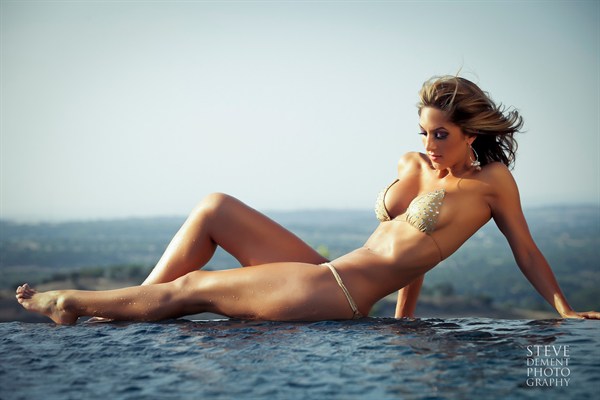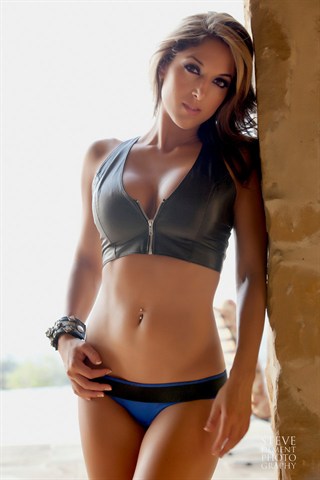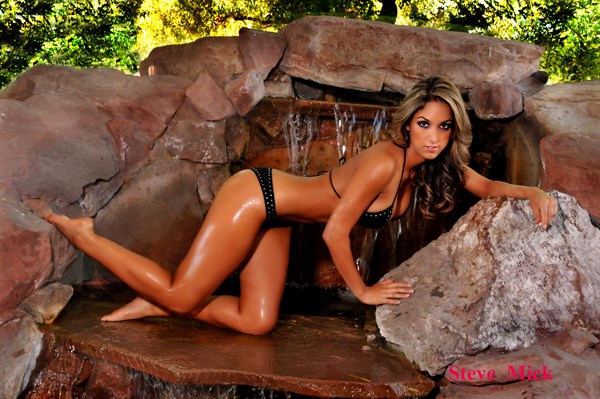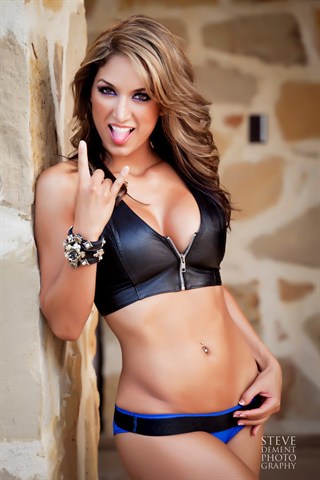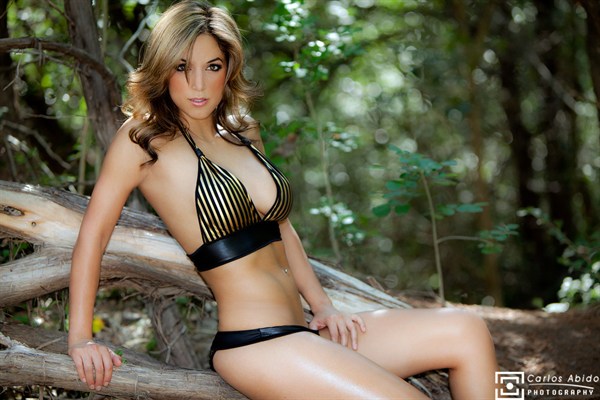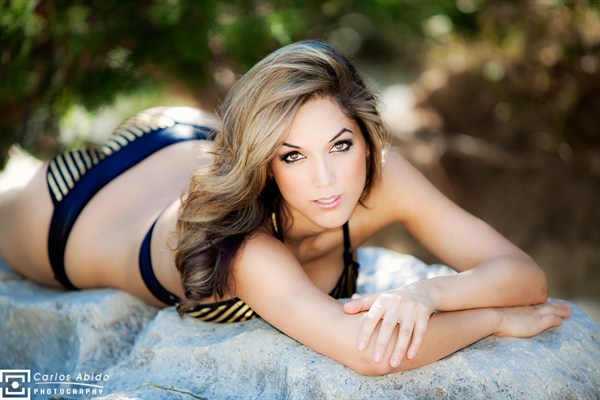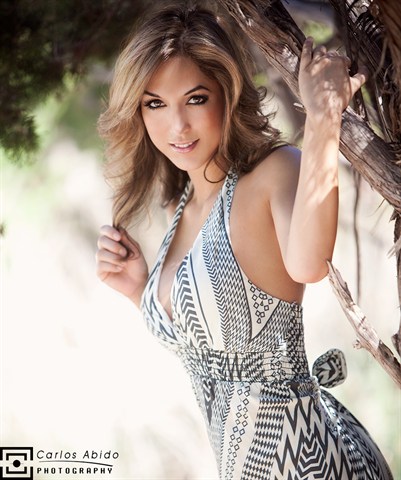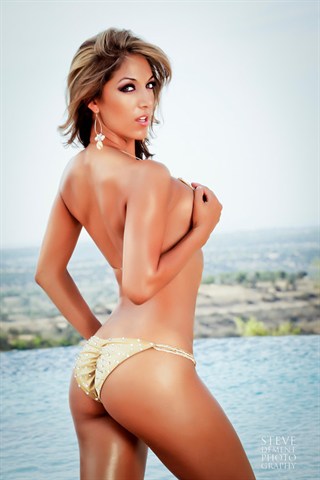 Jenni's Profile
Occupation: Professional Bull Rider, Personal Trainer/ Hoop-Instructor, MMA Ring Girl, Body By Vi Distributor, Professional Bikini/ Biker Model, and a Visual Goddess!
Measurements: 34D-24-36
Hey everyone I am Jenni G! Miss Buffalo Chip 2010! Last year was a first for me and I will be the first to admit I had absolutely no idea what I was getting myself into! I have traveled and competed in other bikini competitions but NOTHING compares to the contest held at the Legendary Buffalo Chip. The staff is amazing, the music lineup is killer, and the fans are so incredible, you guys are the ones that make this experience worth coming back for!!!
My main goal in life is to meet as many people as I can in this lifetime and share stories while traveling the world! Life is a gift and I don't intend to waste it! I thrive off of people's good energy; I will be the first one to smile in hopes of getting one back. I love to make people laugh especially at my own expense. Behind all the glitz and glamour I am a down to earth chick, a little clumsy at times, and kind of a tomboy. I am an athlete I enjoy all sports, I never leave home without my skateboard and bikini. I love the lake and enjoy wakeboarding and wake surfing. I enjoy snowboarding but unfortunately that only happens about once a year for me, there aren't too many mountains in Austin TX. I love my family and all the support they have given me, I love My FIT Corp and ViSalus for transforming my body, and most of all I love Sturgis! I am headed back for my second year and hope to see those familiar faces, and look forward to seeing new ones!Feel free to add me on facebook I would love to get to know you facebook.com/jenni.g
Questionnaire for Buffalo Chip Website for Veterans
-As a veteran of the Miss Buffalo Chip Bikini team, what was the highlight of your experience last year and why? The highlight of my experience last year was when I walked on to that stage the final night of competition. The crowd was going crazy, I had beautiful women to my left and beautiful women to my right, and in the next instant hearing my named get called as Miss Buffalo Chip 2010 I was in complete shock. I get goose bumps thinking about it!
-What are you most looking forward to when you return to the "the Best Party Anywhere" at the Buffalo Chip and why? I am looking forward to creating some amazing memories, rocking out to some killer music, ridding the mechanical bull, jumping off the rope swing at bikini beach, and partying with some of the most incredible people and hearing their stories!
-Buffalo Chip is known for providing it's campers with the best entertainment as well as having the best concerts during the Sturgis Rally. What band are you most looking forward to seeing on the main stage for the 2011 rally and why? The lineup is amazing how can I choose?!?! With bands like Poison and Lynyrd Skynyrd you will definitely see me front row rocking it!!!
-Everyone has them but what was YOUR most embarrassing moment at Buffalo Chip last year? My most embarrassing moment last year occurred backstage after winning Miss Buffalo Chip 2010 I busted out the dorkiest victory dance, I was totally just having fun in the moment, as I turned I soon realized how busted I was. The camera crew was all over it, this moment will last a lifetime and everyone can get a few laughs out of it. I know I still do every time I see the video! What can I say, it's just me being me! You can find the video on the website under "Miss Buffalo Chip Mainstage 2010" enjoy!
-The Sturgis Rally is all about one thing, BIKES! When you ride a bike, which do you prefer: full throttle as fast as that bike can go or nice and easy? Why? Full throttle, I feel the need for speed baby! I love the feeling when your heart is pounding so hard it feels like it's about to jump out of your chest, I am an adrenaline junkie!!!
-What is your favorite part about being on the back of a bike? My favorite part about being on the back of the bike is the feeling of being free, you leave all your troubles behind and let your mind go free, the wind blowing in my hair, and the thought of knowing I can just keep on going and not have to turn back 😉
-Every biker knows you never leave your house without your leathers. Tell us which article of clothing you never leave your home without and why? I live in my bikini so I would never leave home without it. It always makes for a good time and great memories; I love my tinny bikini!!!
-What is your biggest turn on about a man on a bike? My biggest turn on about a man on a bike is how confident he rides, like he owns the road. I love to go fast, which means I get to hold on tight to those muscles in front of me. If he has tattoos even hotter, I like my man little rough on the edges!!!
-Why do you want to be Miss Buffalo Chip 2011? I want to be Miss Buffalo Chip 2011 because there is nothing better than sharing that moment with thousands of fans that all came out there to support you! Besides, who wouldn't want to be the queen of the biggest biker rally party in the nation!