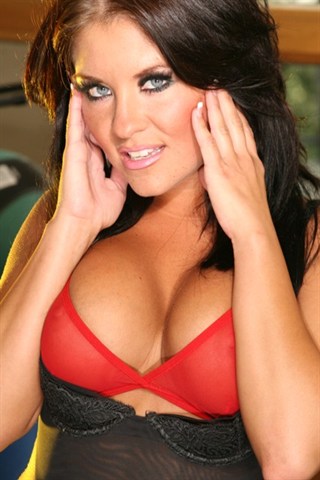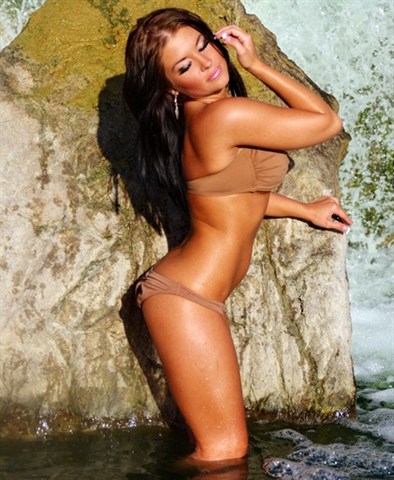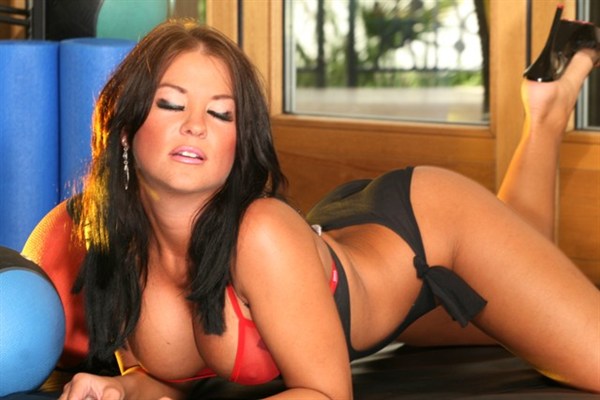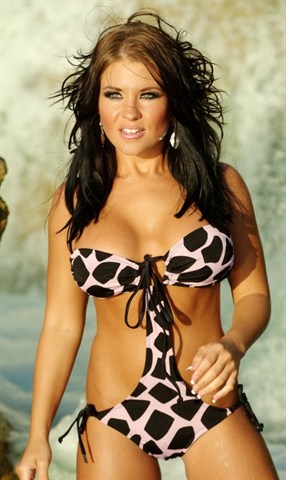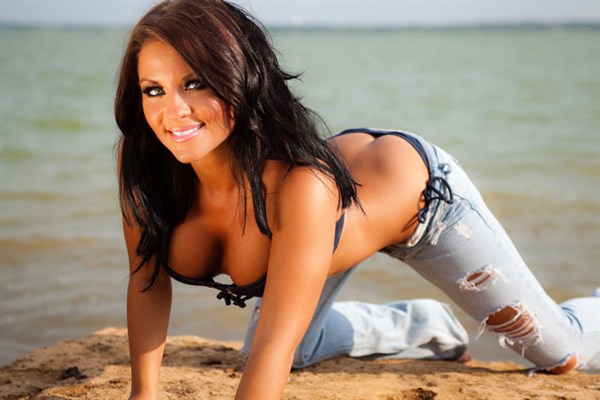 Jessica's Profile
Occupation: Sports Radio
Measurements: 36DD-25-35
Hey guys I'm Bunnie! I'm german and lived in Germany for 5 yrs but am originally from Minnesota. I am 26 yrs old and currently live in Dallas, Texas where I work in sports radio! I love piggyback rides and boys with brown eyes! The way to win my heart? – fishing, camping, and throwing back some ice cold beers <3
Questionnaire for Buffalo Chip Website for Veterans
-As a veteran of the Miss Buffalo Chip Bikini team, what was the highlight of your experience last year and why? THE CROWD – I met so many down to earth party people last year that I still keep in touch with! MY KIND OF PEOPLE!
-What are you most looking forward to when you return to the "the Best Party Anywhere" at the Buffalo Chip and why? I'm looking forward to seeing all my friends again! Everyone at Buffalo Chip is like family to me 🙂
-Buffalo Chip is known for providing it's campers with the best entertainment as well as having the best concerts during the Sturgis Rally. What band are you most looking forward to seeing on the main stage for the 2011 rally and why? I've already got my cowboy boots on and ready to see Toby Keith! I'm a country girl at heart and I love his patriotism for our amazing military – God bless our troops!
-Everyone has them but what was YOUR most embarrassing moment at Buffalo Chip last year? I accidentally microwaved my cell-phone and burned down our camper. Lol, oops
-The Sturgis Rally is all about one thing, BIKES! When you ride a bike, which do you prefer: full throttle as fast as that bike can go or nice and easy? Why? Nice and easy ride, IM A HARLEY GIRL! Nothing turns my head faster and gets my attention than a man on a vintage Harley
-What is your favorite part about being on the back of a bike? The vibration 😉 ….and the sense of freedom!
-Every biker knows you never leave your house without your leathers. Tell us which article of clothing you never leave your home without and why? My favorite pair of cut-off jean daisy dukes cause they make my booty look delicious! I also cant leave home with my aviators and pink lipgloss
-What is your biggest turn on about a man on a bike? When they ask, "Hey, you wanna ride?!" YES PLEASE!
-Why do you want to be Miss Buffalo Chip 2011? I THINK I HAVE EVERYTHING THAT MISS BUFFALO CHIP EMBODIES – SASS, CLASS, & A CUTE ASS!!!!