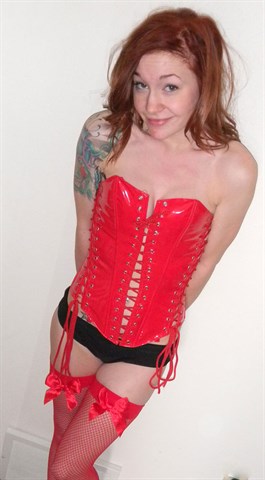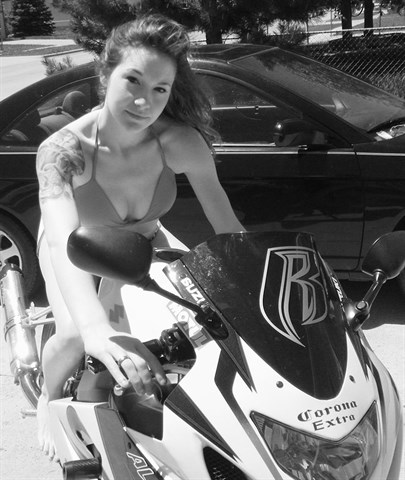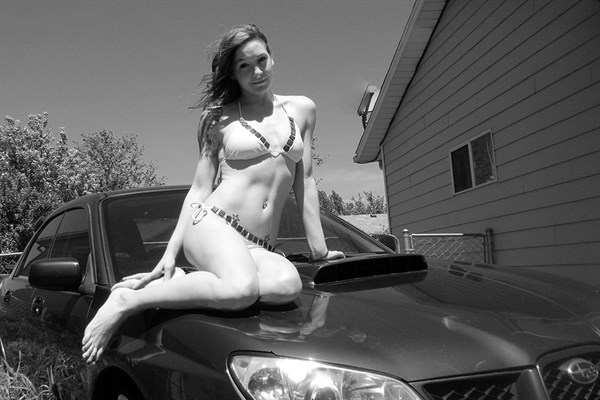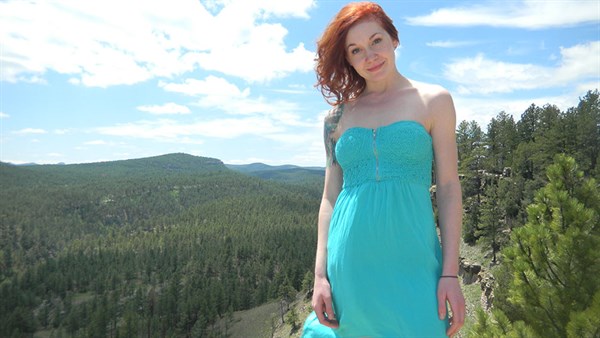 Brandy's Profile
Location: Rapid City, South Dakota
Occupation: Restaurant Assistant Manager
Height: 5'6
Measurements: 32DD-26-36
Eye color: Brown
Hair color : Red
Buffalo chip at the Sturgis Bike Rally is know. As The best party anywhere , what are you most looking forward to this year at the event? I am most looking forward to the bikers, the amazing bikes, concerts (FOR SURE), beer and making people smile so they have The Best Party Anywhere
The Sturgis Rally is all about one thing Bikes!!! When you ride a bike which do you prefer, full throttle as fast as it can go, or taking it nice and easy? I like both.. Nice and easy is what I would prefer because then I can capture more of the beautiful places people and world in my mind, but don't get me wrong I like the wind in my hair just breezing thru!
What is your favorite part about being on the back of a bike: The adrenaline rush of being wide open, the sound of the bike in my ear and the smell of air!
What is your biggest turn on about a man on a bike? To me it's that dangerous mysterious wild side that is my biggest turn on…
Every biker knows, you never leave home without your leathers, what article of clothing do you never leave home without and why? I would say mine article would be a bathing suit because I love the warm weather and water!
Why do you want to be miss buffalo chip 2013? I want to be Miss Buffalo Chip 2013 because I have worked hard all my life and am very dedicated but also know how to have a blast and make anything fun! It would be a major honorary point in my life 🙂 as well as The Best Party Anywhere