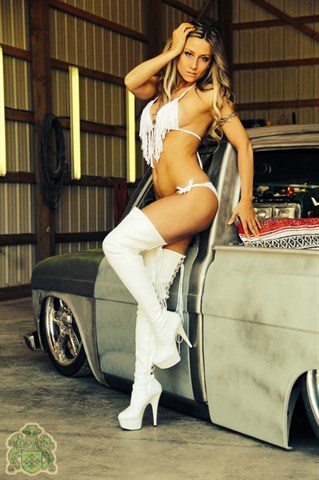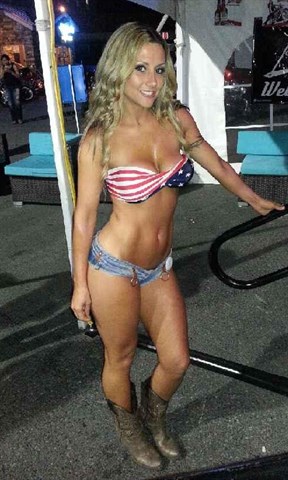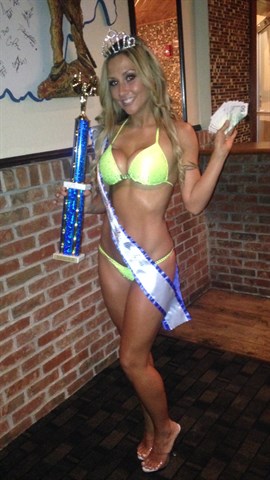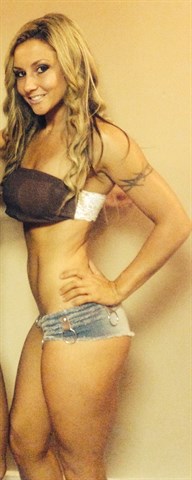 Danielle Hughart's Profile
Charleston, West Virginia
Occupation: Massage Therapist
Height: 5'1
Measurements: 35-25-36
Eye color: brown
Hair color: blonde
Describe yourself in just a few words:
I like to drink beer, get wild, & howl at the moon.
What is your favorite thing about a man on a bike?
All the power between his legs.
Do you want to ride on the back of a bike or do you want to drive and why?
I want to drive because I like being in control.
What item are you bringing with you to the Buffalo Chip that you cannot leave home without?
My camera, so I can have proof of the unbelievable time I'm about to have!
What's your favorite thing about a bike rally?
It's the best kind of party from the bands to the people, anything goes!
This is the 35th anniversary of The Best Party Anywhere – If it's your first year at the rally or if you've been the Chip before – what are you most looking forward to?
It's my first year! I can't wait to get that adrenaline rush from all the high energy & have the time of my life!
Why do you want to be Miss Buffalo Chip 2016?
Because I want to go down in history as part of the biggest, baddest party in the world!