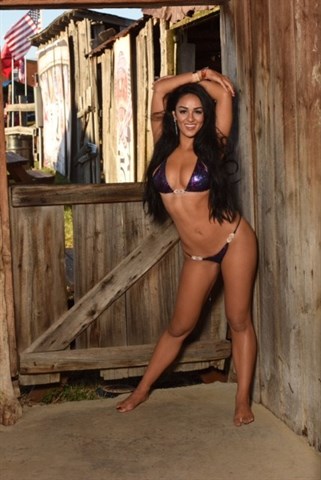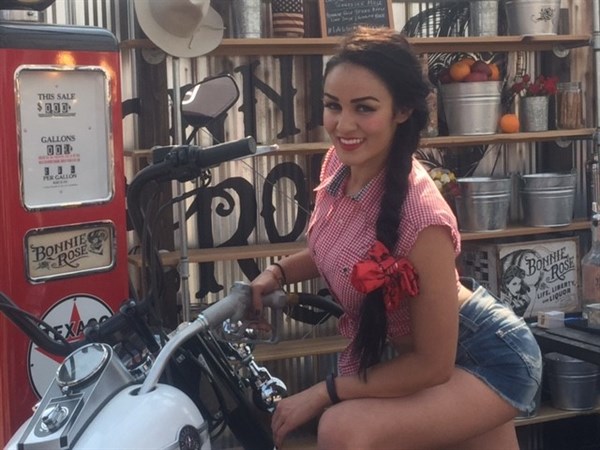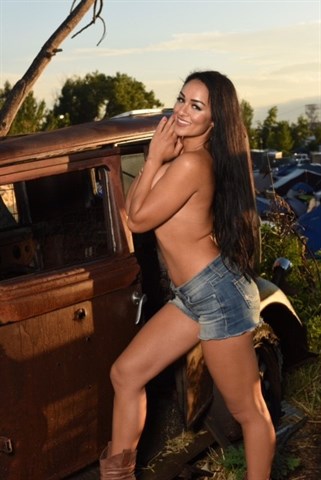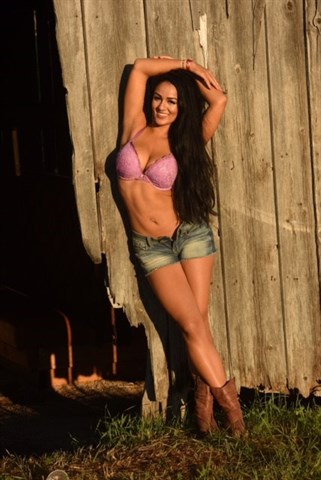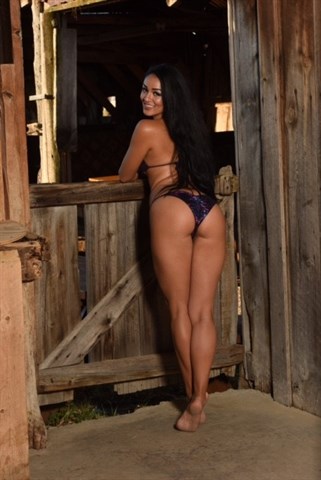 Mary George's Profile
Aspen, Colorado
Occupation: Full time model
Height: 5'6"
Measurements: 32, 26, 32DD (hips, waist, bust)
Eye color: Light blue
Hair color: Jet black
Describe yourself in just a few words:
Intelligent, goofy, sarcastic.
What is your favorite thing about a man on a bike?
When he is on his way home from getting me food.
Do you want to ride on the back of a bike or do you want to drive and why?
I want to be on the front of the bike because you can kill two birds with one stone, if you know what I mean. 😉
What item are you bringing with you to the Buffalo Chip that you cannot leave home without?
My lipstick! That vibrates if I want it to. 😉
What's your favorite thing about a bike rally?
All the new people I meet, the parties, the hot ladies, and the stories I get to take home.
This is the 35th anniversary of The Best Party Anywhere – If it's your first year at the rally or if you've been the Chip before – what are you most looking forward to?
I am looking forward to seeing all the friends I met last
year! I had THE time of my life and I have been looking forward to this since the final hour of the Chip last year.
Why do you want to be Miss Buffalo Chip 2016?
I want to be Miss Buffalo Chip because my love for the Chip runs down deep in my soul. I love everything about it: the people, the music, the booze, and even the flash hail storms! Being selected as Miss Buffalo Chip would be the cherry on top!