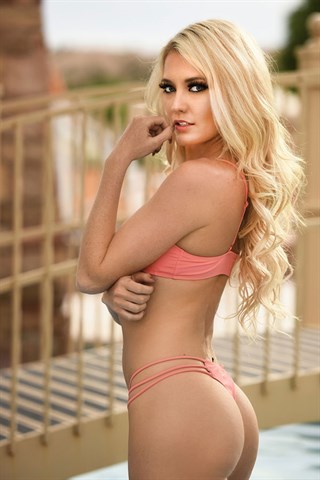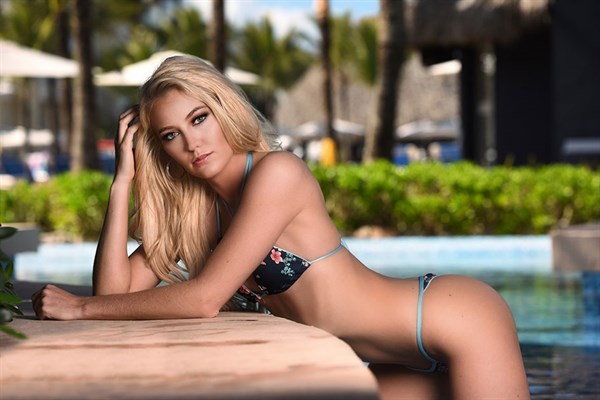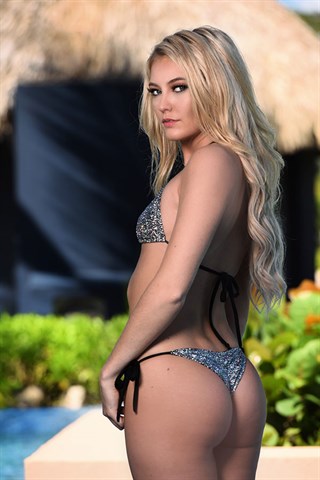 Emily Boyd's Profile
Measurements: 32DD, 23", 34"
Eye color: Hazel-Green
Hair color: Blonde
Hometown: Central Pennsylvania
Occupation: Cosmetology Instructor and Promotional/Bikini Model
Instagram: @emily_boyd3
Facebook: /emilyboydmodel
What are three words you'd use to describe yourself?
Down for anything!
What is your greatest asset?
Looks wise I'd have to say my boobies. Best money I ever spent lol!
How do you spend your free time?
I love riding my Harley on long rides with my dad and racing my CRF150r in harescambles and Supercross races! I also enjoy going bowfishing as well!
Do you have any special talents or hobbies?
I can give someone a mean looking mullet haircut and hit doubles on my dirtbike.
What topic could you spend hours talking about?
If anyone knows me I can talk about literally anything for hours! I don't stop talking!
Name one thing on your bucket list.
I would love to visit all the World Wonders.
Do you prefer to ride on the back of a bike or to ride your own and why?
I have a 2008 Harley Sportster 883 Custom I'll ride all day long! I enjoy the freedom my bike gives me as a rider. I also advocate for motorcycle safety and personally feel safer riding my bike rather than being on someone else's.
Who/what is your favorite singer/band?
Tim McGraw, hands down!
What item are you bringing to the Buffalo Chip that you couldn't leave home without?
I have this one pillow that someone left at my house during a sleepover when I was like 8 years old. No one claimed it so I kept it. It is the SOFTEST down pillow ever! I never travel without it!
What are you looking forward to most about the Buffalo Chip experience this year?
I missed out on so many activities last year (my first year) because I was still getting the hang of everything at the Chip, getting to know where everything is and what there is to do! This year I want to do EVERYTHING! So I would say just continuing my Chip experience itself is what I'm looking forward too as well as continuing to help out as much as I can while I'm there! I enjoy working the Legends Ride and helping Greg with any military/veteran related activities or events while I'm there and I hope I can do it again this year!
Why do you want to be Miss Buffalo Chip?
Growing up in the motorsports industry, attending various races and rallies, riding my custom Harley, racing dirtbikes, and having many connections within the motorsports and rally industry around the USA – I don't just enjoy the motorsports/biker lifestyle, I live it as well! I know I would be an excellent Miss. Buffalo Chip helping advocate for the Chip and what it stands for and that's why I'd love to be Miss Buffalo Chip!