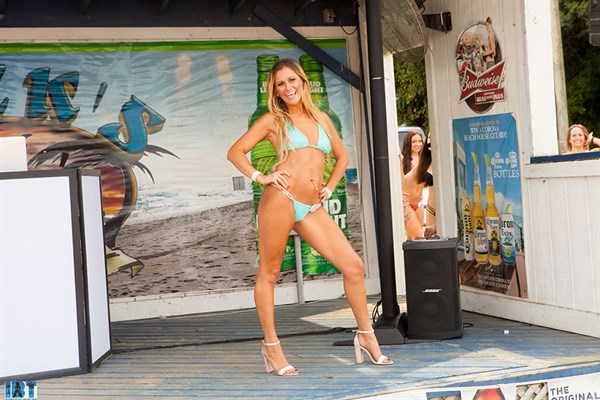 Krissy Blanc's Profile
Measurements: 34 24 34 & height: 5'7"
Eye color: Dark Brown
Hair color: Dirty Blonde
Hometown: Culpeper, VA
Occupation: Law School Student
Instagram: @Krissy5714
Facebook: Kristine Blanc
What are three words you'd use to describe yourself?
Sweet. Smart. Funny.
What is your greatest asset?
In my opinion- my sense of humor.
In men's opinion (lol)- my long legs.
How do you spend your free time?
Sleeping, eating, watching murder documentaries on Netflix, playing with my two little kids, horseback riding, fishing, hunting, playing tennis, shopping, & going to the beach whenever possible!!
Do you have any special talents or hobbies?
Special talent: I can find four leaf clovers constantly.
Interesting Hobby (besides the more common ones listed in previous answer): competing in our local demotion derby.
What topic could you spend hours talking about?
The justice system. (It sucks)
Name one thing on your bucket list.
To be Miss Buffalo Chip!!!!!!!!
Do you prefer to ride on the back of a bike or to ride your own and why?
Ride my own because my daddy said to never get on the back of a bike with a boy who you can probably drive better than!
Who/what is your favorite singer/band?
ERIC CHURCH.
What item are you bringing to the Buffalo Chip that you couldn't leave home without?
iPhone 11 Pro (gotta take lots of pics to commemorate my first time in Sturgis!)
What are you looking forward to most about the Buffalo Chip experience this year?
Competing in the bikini contests on stage in front of the huge crowds & partying with my IBT babes!!
Why do you want to be Miss Buffalo Chip?
I would love to be Miss Buffalo Chip because it is, for real, something on my bucket list. Years ago now I watched a documentary about the Sturgis rally and I instantly fell in love with it and I told my boyfriend at the time (now a distant ex!) that I would make it out to that party somehow someday. He laughed and said he sincerely doubted it. So from then on, going to Sturgis was on my bucket list- and I think taking it one step further and winning Miss Buffalo Chip would be the highest Sturgis honor possible!!