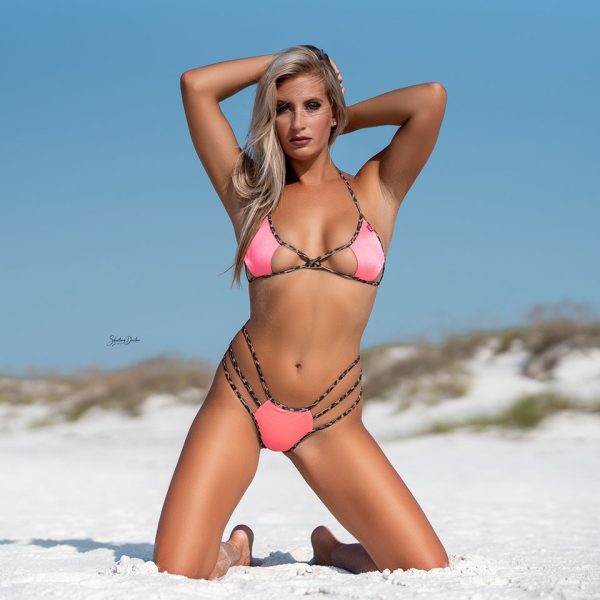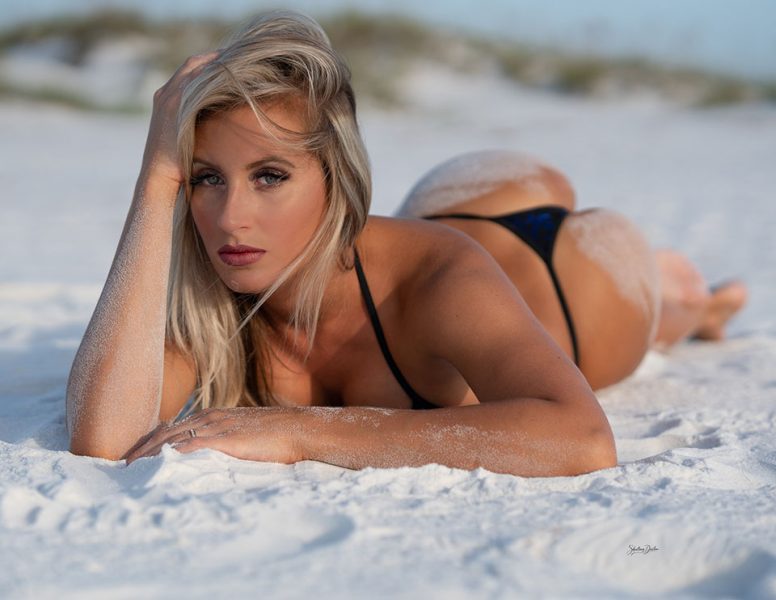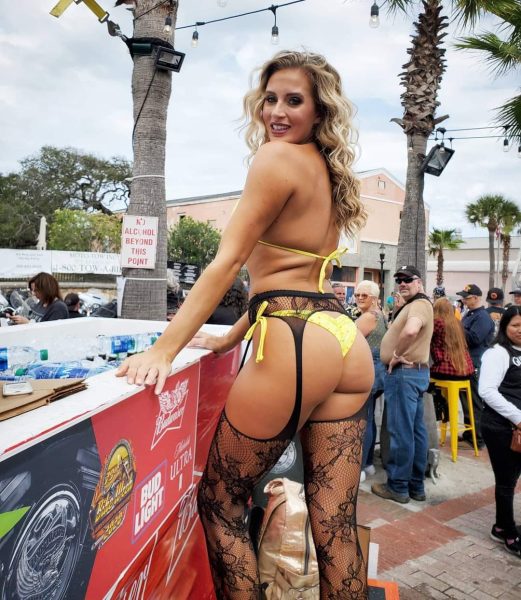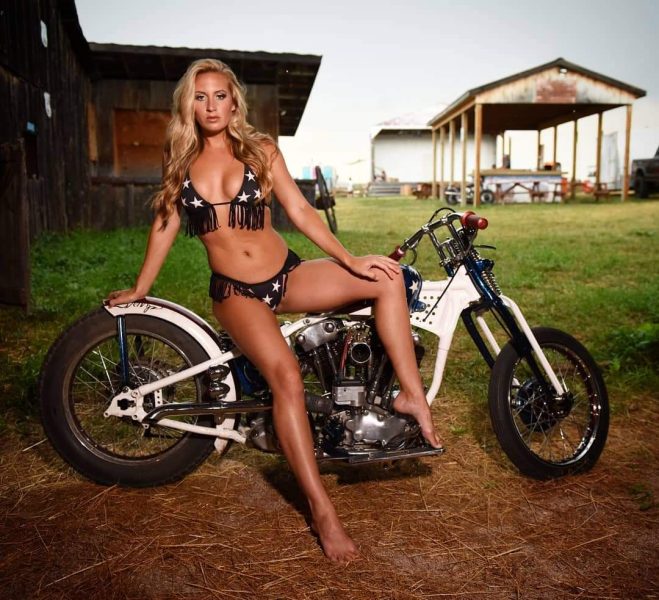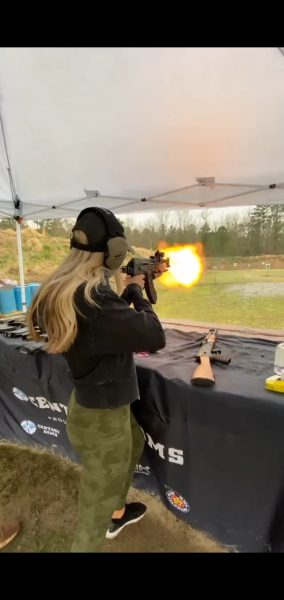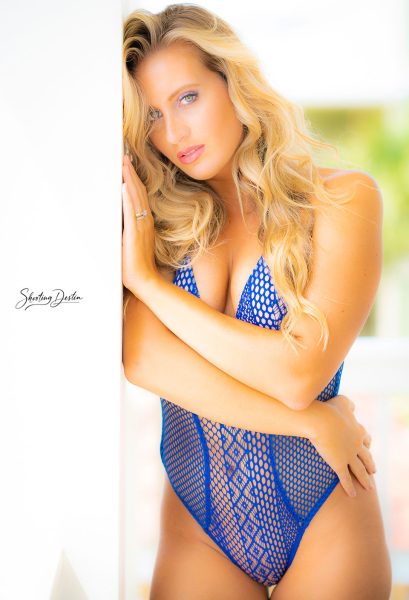 Andrea P's Profile
Measurements: What the good Lord gave me and cornbread fed
Eye color: green
Hair color: dirty blonde
Hometown: Opelika Alabama
Occupation: Bartender, Cart Girl, and with a Degree in Radiology
Instagram: @andrealarhae
Facebook: Andrea Mitchell Parrott
What are three words you'd use to describe yourself?
You Future Ex-wife
What is your greatest skill or ability? What do you pride yourself on?
My shooting skills… I love target shooting at the range and competitive skeet shooting
What's your favorite way to spend a weekend?
At the lake! Love wakeboarding and drinking all day at the lake.
And of course taking the Harley out for rides in the country!
If you could have one superpower, what would it be and how would you use it?
Maybe to be invisible so I can hang around and hear people talk about how weird I am after I leave!!!
What's the craziest thing on your bucket list?
Skydiving naked.. Sorry Mom…
Do you prefer to ride on the back of a bike or to ride your own, and why?
For now on the back, I love holding on to a bearded man on his bike BUT currently waiting for my own to finish being built!!!
What is your favorite band/performer who has played at the Buffalo Chip?
Oh this is hard! 6 years at the Chip I have seen a lot of amazing performances! I have a list! Miranda Lambert, Styx, Kid Rock, Foreigner, Snoop Dogg, Lynard Skynard the list can go on….
What item are you bringing to the Buffalo Chip that you couldn't leave home without?
My shit kickers lol gotta have my chips boots for the whole time I'm there
What are you looking forward to most about the Buffalo Chip experience this year?
EVERYTHING!!! I love the Chip and can't wait to be with all my girlfriends and drink our faces off!!!
Why do you want to be Miss Buffalo Chip?
I've been at the Chip for a lot of years!! I won 5 years ago so man I would love to have that feeling again now that its been 5 years!!!! Its literally the best feeling ever and the Buffalo Chip is my home and my family!!!