Roadhouse Stage Brings Non-Stop Rock to the Largest Music Festival in Motorcycling®
Spice Up Your Night at this New Buffalo Chip Showcase Stage
Nestled between the Roadhouse Party Deck and the Budweiser Sky Bridge, you'll find some stellar showcase bands gettin' down and dirty on the Roadhouse Stage. When you head up to grab a cold one on the Roadhouse Party Deck during set breaks on the Wolfman Jack Stage, the amazing Roadhouse Stage entertainment lineup combined with the area's spectacular views of the amphitheater might just make you decide to park it for the night!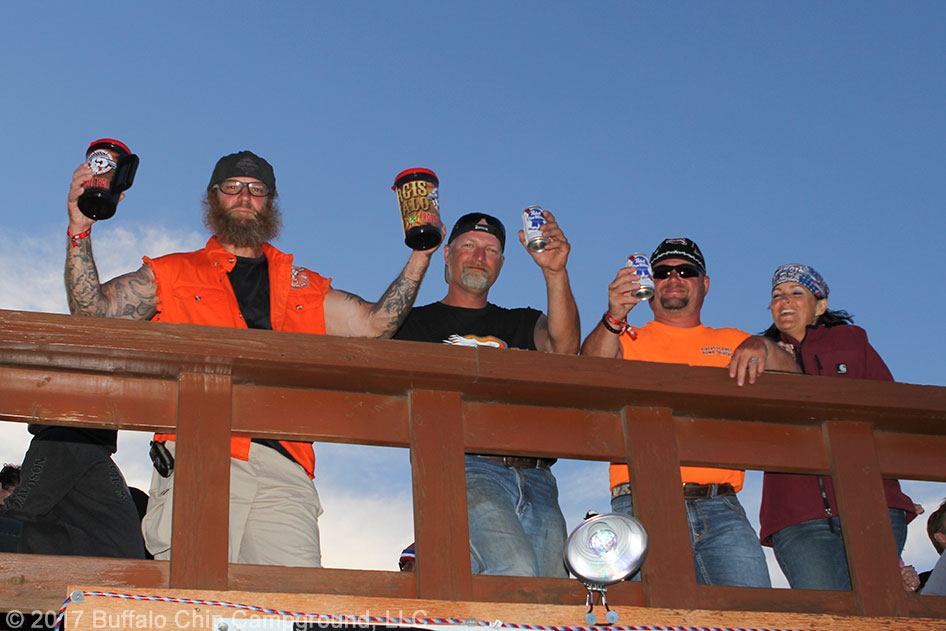 The Roadhouse Stage is the Buffalo Chip's newest stage, but that doesn't mean the party won't be as wild as the other six stages. The music kicks off every night at 6:30, so you'll have plenty of time to party before the action starts on the Main Stage. You'll also be just a few steps away from the Zip Line and the Budweiser Sky Bridge, so your party will continue on even after the music stops.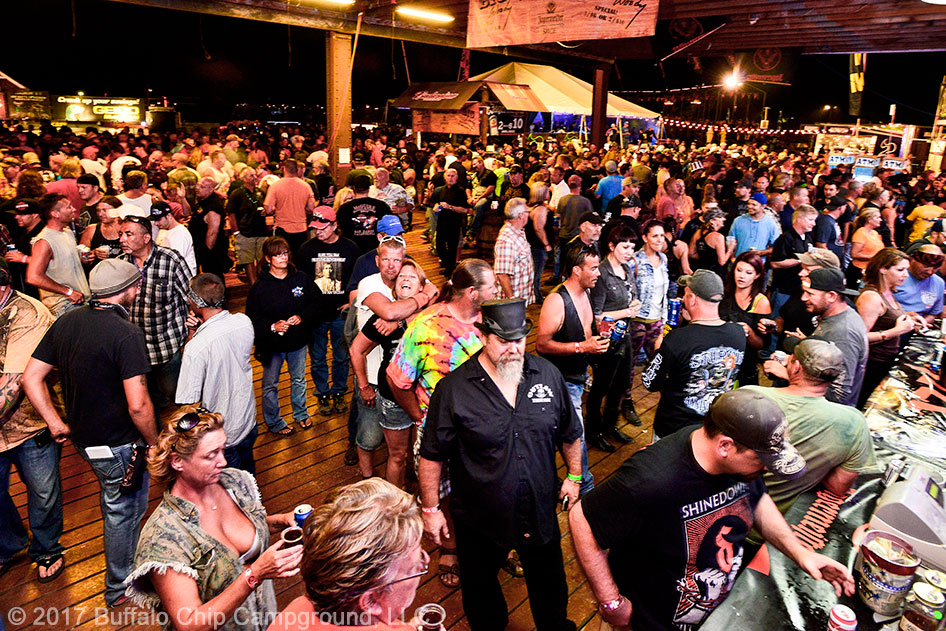 Great music and cold beer await you at the newest stage of the Largest Music Festival in Motorcycling®.
Check out the Buffalo Chip Daily Schedule to get the full lineup at the Roadhouse Stage.
"August can't get here fast enough! The Buffalo Chip A.K.A. "Big Boy's Disney Land" is the best place on earth. For two weeks out of the year, we get to be ourselves!" – Bryan Bumstead