Dirt track builder and race promoter Brian Bell is on the cutting edge of the dirt track racing resurgence, and he's been running full-on since early 2015. His company, IV League Flat Track, designed the racetrack at the Chip in 2016, and it's far from typical. Iron Trader News caught up with him prior to the Roland Sands Designs Super Hooligan Races during the 2016 Buffalo Chip Moto Stampede to learn more.
ITN: Why is your business called IV League Flat track? Did you go to Yale or Harvard?
BB: (Laughs.) The IV stands for Imperial Valley, which is the county where El Centro, California is, where we started. The league portion was an idea to get promoters together to each run their own series, but that part was a little aggressive for a brand new promoter.
ITN: So where'd the idea come from?
BB: In SoCal we don't have a whole lot of tracks, but we have a lot of riders. We decided to throw a race at a little half-mile track in El Centro and got addicted to doing it. We now average just under one race a month. Sturgis will be the 20th event since we started in 2014.
ITN: What's your goal?
BB: This is all about trying to get eyes back on the sport. It's been forgotten about for so long.
ITN: What's your connection? Do you race?
BB: I got into racing about 10 years ago. I raced desert motorcycles and some flat track. I just never got good enough at flat track, and I kept getting hurt. I was going to get fired if I got hurt again so that was what pushed me in the direction of being a promoter.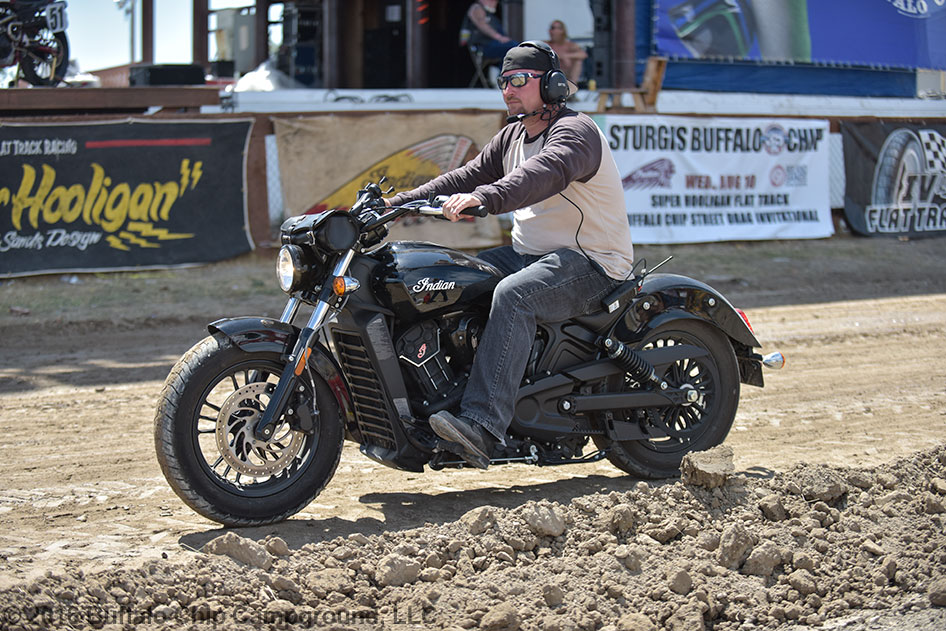 ITN: So your experience on the track informs what you're doing now?
BB: Absolutely. I know how intense it can be. I know what riders do and don't like. It's not like I'm guessing when I put these facilities together. You could say I come from a vegetative flat track background!
ITN: What's so fun about dirt track racing?
BB: It's really intense. We call it bar to bar racing. Guys can be an inch apart from each other going 50 mph—or much faster on a bigger track. It's bar-banging action, that's how we describe it.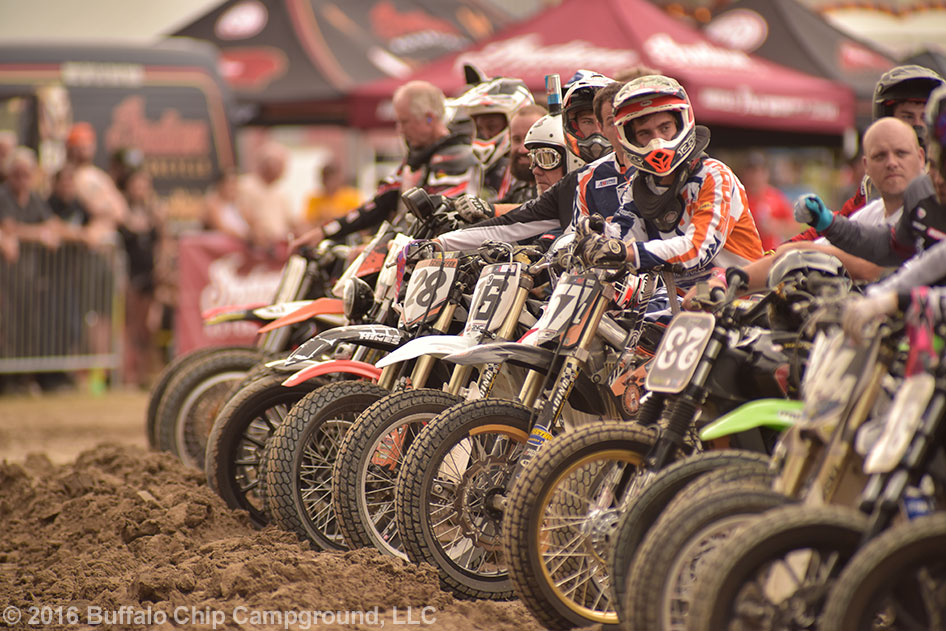 ITN: What kind of bikes will spectators see?
BB: Flat track bikes are the Harleys and Hondas and everything under the sun. We're doing five classes at the Chip: Vintage, Hand-shifter, Pro, Hooligan and Run What Ya Brung. That last class requires a costume. We had a guy in a Donald Trump mask in Austin. He killed it!
ITN: Are different skills necessary for dirt track racing?
BB: A friend of mine put it best. He said, "Flat track racing is ultimately controlling a crashing motorcycle!" If you think about it, the thing is sideways. You can try to control the skid, but realistically you don't have traction and you're sliding.
ITN: Are there restrictions on the bikes?
BB: None of the bikes run front brakes. Hooligans have to be a stock frame, 750 or higher. The Run What Ya Brung is literally anything, and the Pro class is typically unlimited because the fast guys are the fast guys.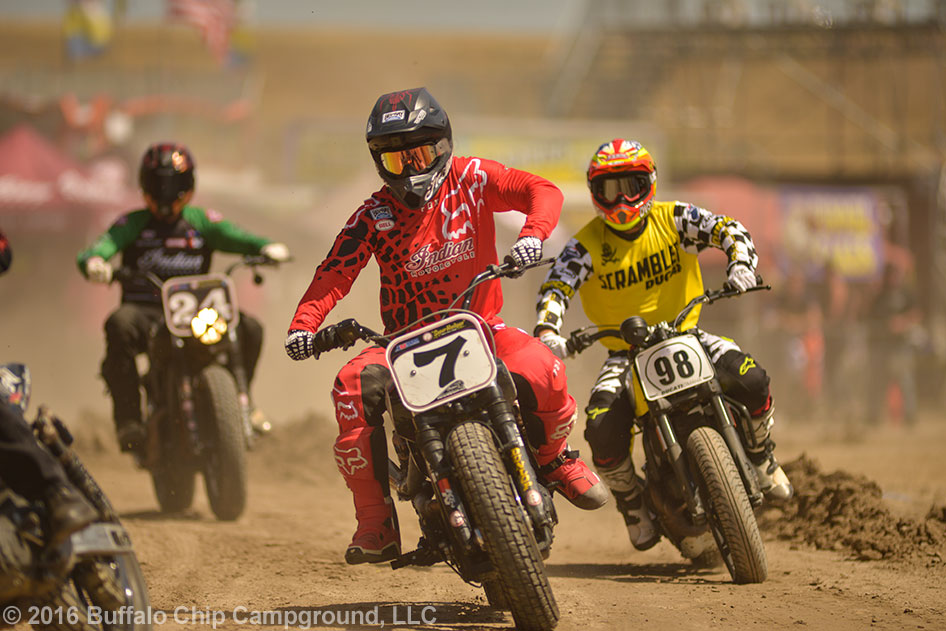 ITN: Would you say dirt track racing is the oldest extreme sport?
BB: I think it's the oldest American motor sport. It predates NASCAR, drag racing and everything else
ITN: What's special about the track at the Chip?
BB: I don't want to say it's the only one of its kind, but it's definitely a rarity to have a track shaped like this. Whenever there's a right-hand turn, we call those TTs. The Pros do one TT in Peoria every year but that's been the only one. Overall the track at the Chip is stellar! When I came to inspect it at the end of July it was far superior to what I'd expected. The races here are going to be epic!
ITN: Back to El Centro for a minute. Isn't that where the Blue Angels train?
BB: Right. And I'll tell you something: I invited some buddies to come out to visit one time — we're all avid gun enthusiasts. So we were out shooting in the desert and the Blue Angels flew right over our heads. It was the most patriotic thing I ever experienced!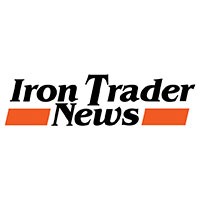 About Iron Trader News
Iron Trader News is brought to you by the editors of IronWorks Magazine. It was the original name of that publication back in 1989, and it's the name that started it all. Moving to digital format in 2014 Iron Trader News brings readers and riders the content IronWorks was known for: reliable information and entertainment for motorcycle riders with quality images, broad spectrum topics and concise, straightforward writing from real riders. Contributors to ITN pursue motorcycle riding and wrenching with spirit, instinct and authentic passion – no holds barred. Just original voices bringing the best in biking while retaining the level of excellence that you, our readers, have come to appreciate and expect. Iron Trader News: all you expect, plus plenty you don't.
Were you in the audience for the first ever hooligan flat track races at the Chip? Tell us about the experience in the comments below!