It's the time of year when gearheads begin to yearn for a high-octane, adrenaline-infused experience. We need to shake out the cobwebs, feast our eyes on swoopy sheetmetal and tap into the gritty essence of moto madness. At the Donnie Smith Bike & Car Show on April 2-3, 2016 at the St. Paul RiverCentre you'll find killer custom motorcycles and knockout classic cars and trucks reeking with simple elegance and subversive ferocity. With 35 classes in the bike show and 22 in the car show, there's a place for every vehicle to shine, from patina'd rats to pristinely restored beauties. Literally the best in the Midwest, hands down.
"Dave Perewitz comments on it every year," said Donnie Smith (pictured below). "He's always amazed at the quality of the bikes we get at tour show."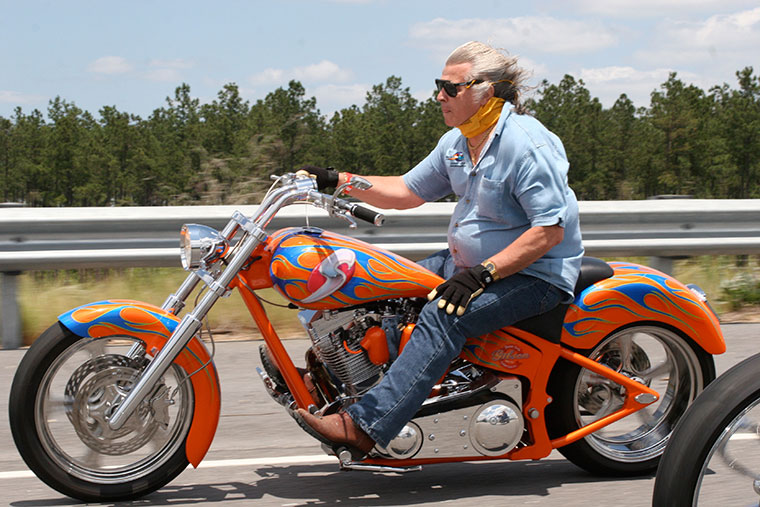 Entering can be well worth the effort, too. More than $7,500 in cash and awards is at stake in the Donnie Smith Bike Show. All makes and models are welcome to enter classes ranging from Bobber, Trike, Sportster and Softail, to Shovelhead, Pan & Knuckle, pre-'69 Antique and 10 separate bagger categories. You name it, from steampunk to slamdunk. Two pro classes, limited to 20 bikes each, gather up to cream of the custom crop in an enhanced display area to flaunt them to the best effect.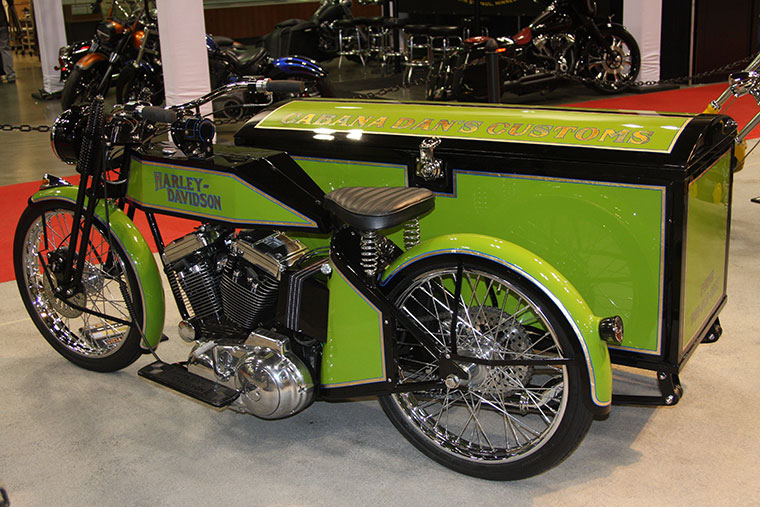 The Car Show, offering more than $5,000 in cash and awards, has both stock and modified classes for all makes of cars and trucks, plus classic, muscle and full custom. There's room for drag racers, hot rods, rat rods, imports, late model, pro street, and more, plus awards for best paint, best display, best interior, best engine…you get the idea!
Entry fee in either show starts at just $50 with premium locations, electricity and oversized spaces also available. Entries include a t-shirt and two free admission tickets for each day of the show. That totals up to greater value than the entry fee right there!
It's already past the entry deadline for both the Bike Show (March 10) and the Car Show (March 15), but it's not too late to cruise this year's entries for display tips so you're ready for the 30t Anniversary Donnie Smith Show next year. Count on even bigger and better things then!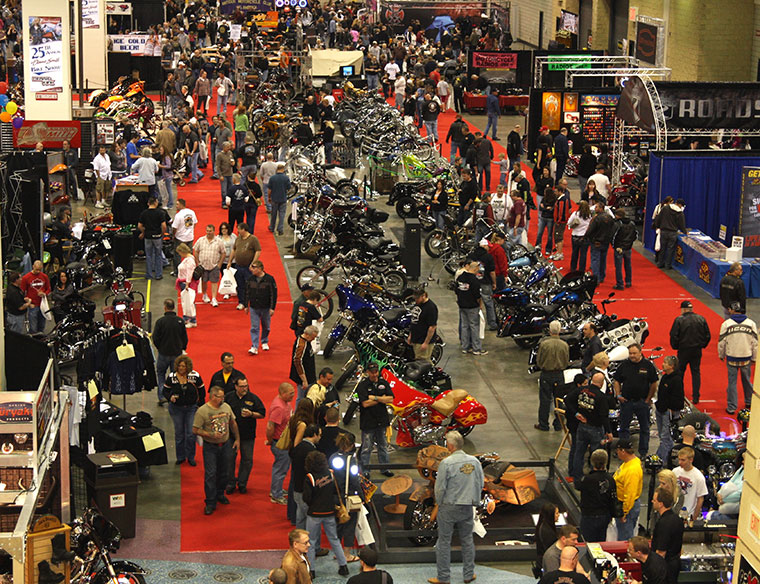 Whether spectator or showoff, there's fuel aplenty to power your imagination among the bevy of beautiful vehicles on display at the Donnie Smith Show. So gentlemen—and gentlewomen—start your engines!
This article also appears in the official Donnie Smith Bike & Car Show souvenir program. Check out the rest of the program here!
Will you be attending the 2016 Donnie Smith Bike & Car Show? Tell us what you're most looking forward to seeing in the comments below!