None of us is truly gone until there's no one left who remembers us. This thought came to mind when I learned of the passing of Bob Hanson. After 98 years serving God and man, Bob Hanson, an undisputed American hero, arrived at his final resting place in Black Hills National Cemetery on January 30, 2017 – but he is not forgotten. Hanson's legacy was ensured in 2014 when the Sturgis Buffalo Chip instituted the Bob Hanson Distinguished Service Award as part of their annual Freedom Celebration & Ride.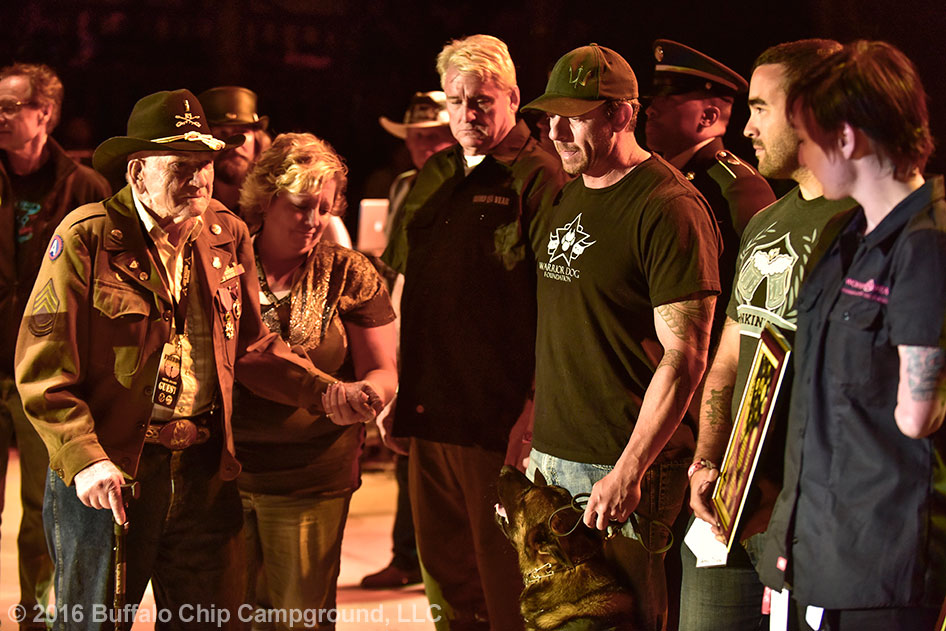 Presented in Bob's name to American heroes who have served in the United States military, these awards provide an opportunity for the motorcycle community to honor both Bob Hanson and the award recipients, whose courage and sacrifices go beyond words. The Chip family has been humbled by the stories of these individuals and if you've attended a Freedom Celebration Ride or witnessed the awards on the Chip's main stage, you get it.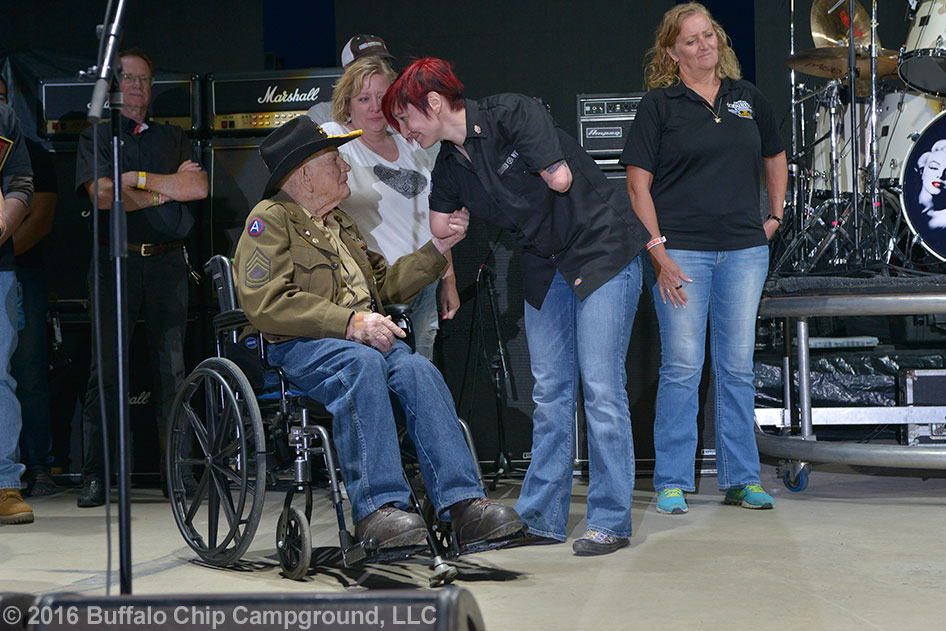 No elaborate scheme is in place to honor Hanson at his passing, just a note from his family stating that people might donate to their favorite charity in his name. As I see it, there's no better way to pay tribute to Bob's life than to reinforce the continuity of his namesake awards. Proceeds from the Freedom Celebration and Ride benefit Americas Mighty Warriors, the Combat Wounded Coalition and the Warrior Dog Foundation.
If you agree, send any amount to:
Bob Hanson Awards / Freedom Celebration & Ride
c/o Greg Smith
Sturgis Buffalo Chip
20622 Fort Meade Way
Sturgis, SD 57785
Or email: greg [at] buffalochip.com
As self-effacing and genuinely humble as Bob was, I think he'd approve.
Learn more about the life of Bob Hanson here:
Do you have a fond memory of Bob Hanson or wish to offer your condolences? Feel free to share in the comments below.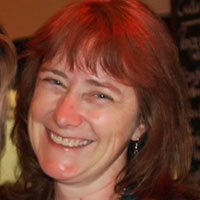 About the Author: Marilyn Stemp
Marilyn Stemp is the editor of
Iron Trader News
. This online publication is the digital offshoot of
IronWorks Magazine
, which Marilyn started with her husband Dennis in 1989.
Iron Trader News
tells the stories of remarkable motorcycles while also learning about the lives and motivations of the people who build and ride them. Marilyn also freelances for motorcycle industry and consumer publications. She recently authored
Harley-Davidson® CVO™ Motorcycles: the Motor Company's Custom Vehicle Operation
published by Quarto Group USA and edits the
Sturgis Rider Daily
onsite at the Sturgis Buffalo Chip during the Sturgis rally. When she's not promoting and inventorying the world's largest Evel Knievel collection for the
Evel Knievel Museum
in Topeka, Kansas, she rides a mid-'90s Sportster and is restoring a 1954 Flathead.