Your one-stop-shop for parts, accessories and motorcycle service while at the Sturgis Buffalo Chip!
Whether you need a fresh set of rubber, a new battery, breakdown services or an oil change, Fozzy's Cycle Shop has you covered as the service and repair arm of the Buffalo Chip Garage!
Paul "Fozzy" Fosdyck and his dedicated team have earned a reputation for being some of the best motorcycle mechanics in the rally circuit. Although they specialize in Harley, and have genuine Harley-Davidson parts available, they service and repair all makes and models. You'll find them using premium brands you know and trust, like Metzeler and Yuasa Battery.
Fozzy's is now open year round 8:30 to 5:00. For your rally services roll on up July 25 through Aug. 13, 2023, from 8 a.m. – 6 p.m. The surrounding CrossRoads offers free access and plenty of free bike parking, plus a host of live entertainment, events, food, drinks and shopping to enjoy while you're getting your bike serviced!
Fozzy's Cycle Shop Services & Specials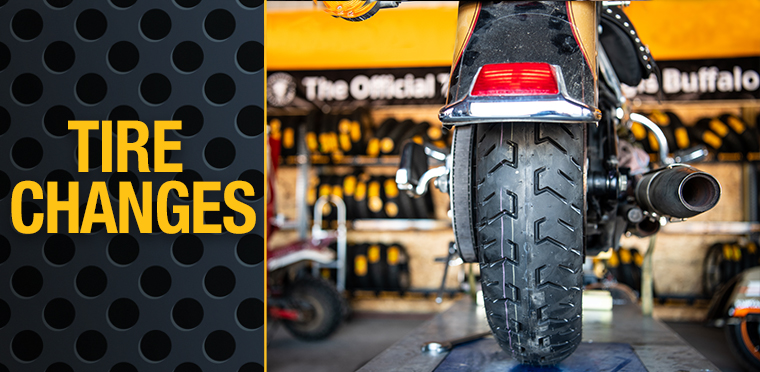 Metzeler is the official tire of the Largest Music Festival in Motorcycling®. These tires are proven to perform wherever the ride takes you—whether it's back home or in Sturgis. Upgrade your tires during the 83rd Sturgis Rally by visiting the factory reps at the Metzeler booth for special consumer incentives.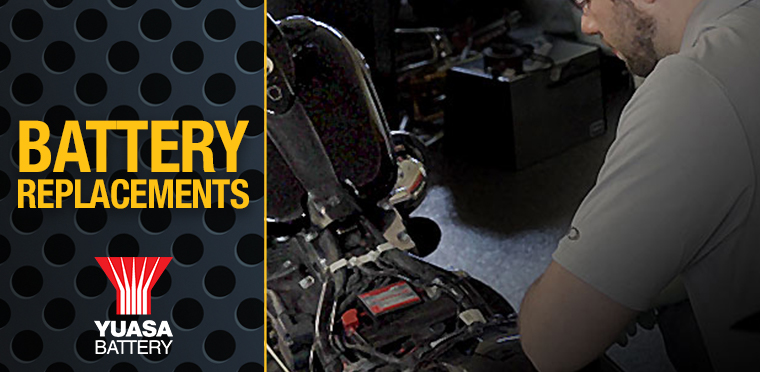 Need a replacement battery towards the end of the riding season?  Yuasa, the official battery of the Sturgis Buffalo Chip, has teamed up with the Garage retail and install center to offer a FREE Yuasa motorcycle battery with paid install while supplies last.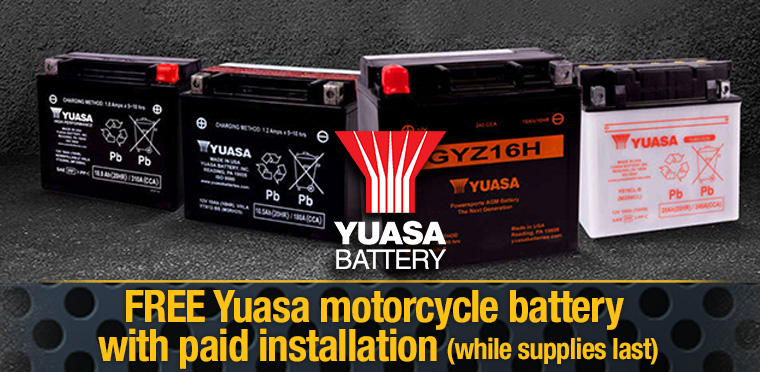 If you want to experience what it's like to have the best motorcycle battery in the market, stop into the Garage and pay $50 for the installation!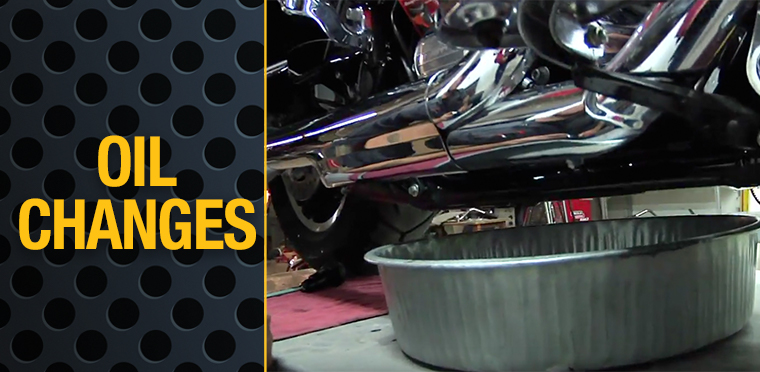 It's easy to save big bucks on the next oil change for your motorcycle. Just stop into the Buffalo Chip Garage! The Garage has the Cheapest Oil Change in Sturgis™ with standard oil change (includes new filter) starting at $49.95! You won't find a better deal at the rally, so ride in and see Fozzy at the Garage while supplies last!
Parts Installation and Repair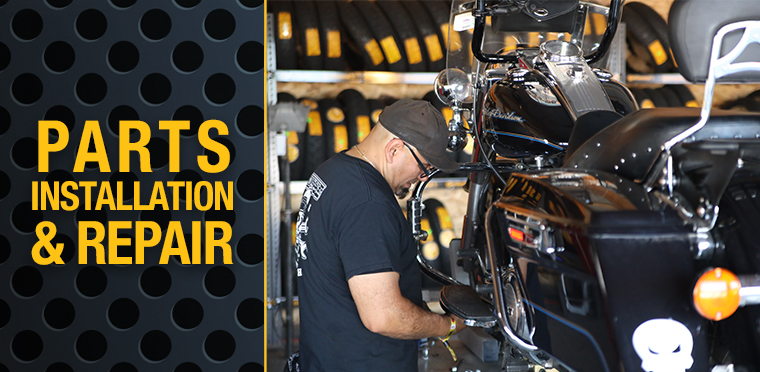 You can have peace of mind when you have a new part installed on your bike. With decades of experience working on bikes, the top Harley-certified mechanics at the Garage understand exactly what it takes to install the parts you want and have your solution for the highest level of performance. Genuine Harley-Davidson parts available!
Fozzy's Promos Available to You: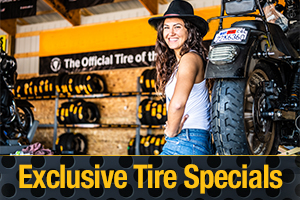 Exclusive Metzeler specials found only at the Buffalo Chip Garage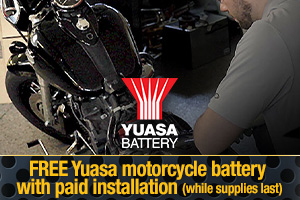 Free Yuasa Battery With Paid Install (while supplies last)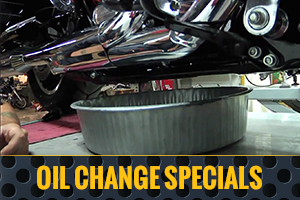 Oil Change Special available (first come first served)
With free bike parking, quick in and out service, and easy access to entertainment, shopping, restrooms, food and beverage, and the Buffalo Chip Stop & Fuel self-service gas station, there's no good reason not to stop at Fozzy's Cycle Shop at the Buffalo Chip Garage.

The Buffalo Chip Garage adds to the exciting and eclectic mix of events, attractions, and entertainment you can experience at the CrossRoads during the Sturgis rally, which also includes OEM and custom bike displays, exhilarating stunts shows, bike shows, cheap drinks, live music, and crazy contests.

You can knock a full list of Sturgis rally musts off by spending the day at this free access destination. See what else the CrossRoads has in store for you!
Fozzy's Cycle Shop sponsors: