Your one-stop shop for parts, accessories and motorcycle service while at the Sturgis Buffalo Chip!
For over forty years, rally-goers like you have been able to transform your lives with a trip to the Sturgis Buffalo Chip. Now, a trip can also transform the life of your bike thanks to the Lloyd'z Garage location at the Chip's free-access CrossRoads!
Tim Sutherland and Lloyd Greer, the industry's top Indian customizers and performance experts, have set up shop at the Buffalo Chip Garage and are ready to transform your ride during the Sturgis Rally.
As the power duo behind Indian Motorcycle Charlotte, Indian Motorcycle St. Paul and Lloyd'z Garage, Tim and Lloyd have built the reputation for making the world's fastest Indians. This new satellite business in the heart of all the action will live up to their names and provide you with a one-of-a-kind experience you won't want to miss.
Roll on up July 25 through Aug. 14, 2022, from 8 a.m. – 6 p.m. The CrossRoads offers free access and plenty of free bike parking, plus a host of live entertainment, events, food, drinks, and shopping to enjoy while you're getting your bike serviced!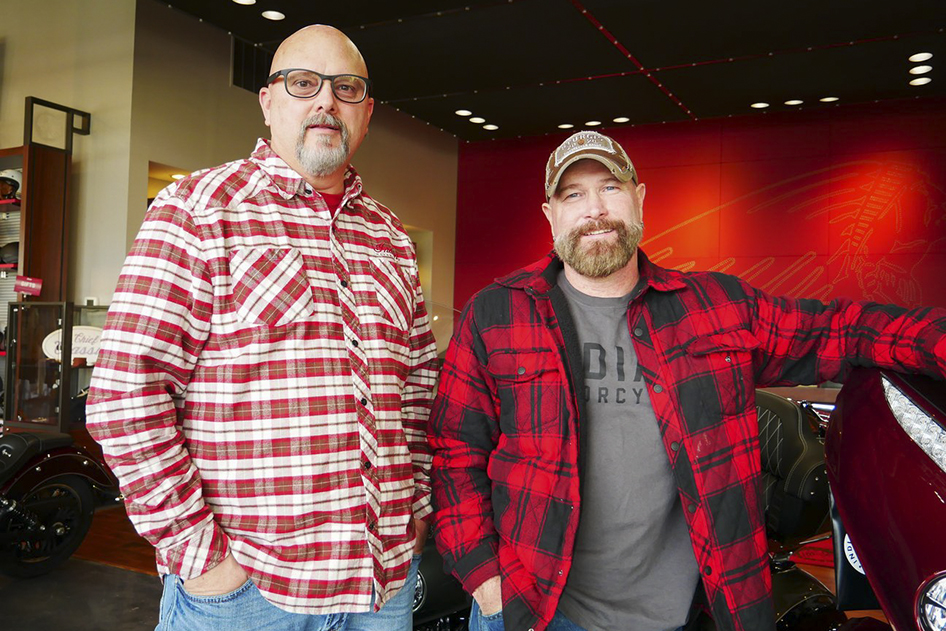 If you'd like to ride home from Sturgis with some new aftermarket customization or high-output performance upgrades, Lloyd'z has you covered with dyno tunes and a wide range of parts and accessories including Lloyd'z Performance Big Bore Kits and CRT-V1 Indian Challenger Flash Upgrades.
Between Tim's out-of-this-world custom bike-building reputation and Lloyd's renowned performance ingenuity and parts, these guys have what it takes to get you back home on a bigger, badder Indian!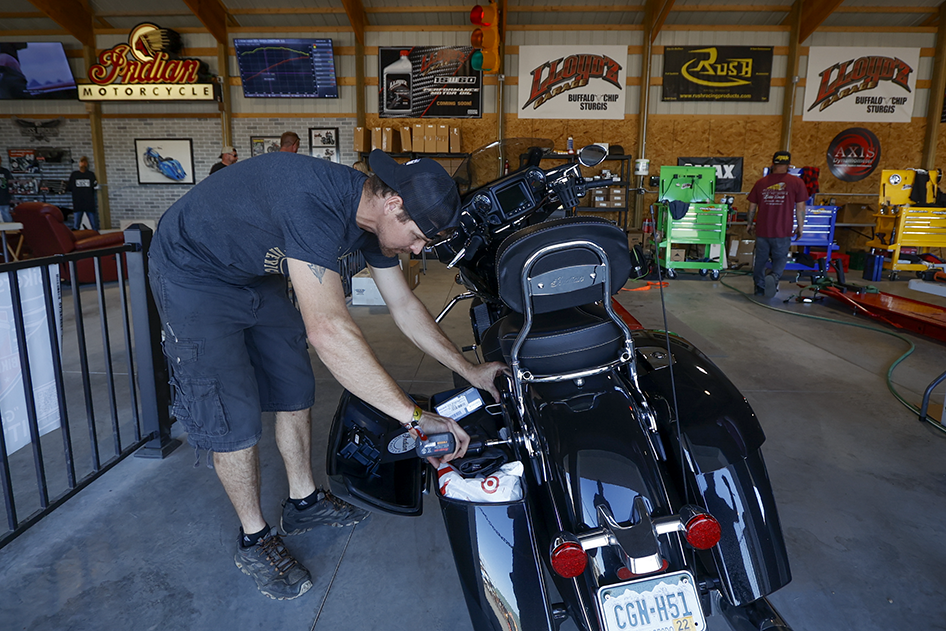 Lloyd'z Garage Specialties Available to You: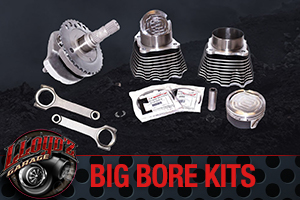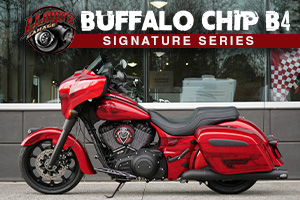 Lloyd'z B4 Limited Production Performance Indian
A visit to Lloyd'z Garage in 2021 will also give you the opportunity to lay eyes on the brand-new "001" from the Buffalo Chip B4 Signature Series built by Tim and Lloyd. This limited-edition custom Indian Motorcycle series that draws inspiration from the Chip's rock, rumble and rebellious attitude will be available for sale, making them truly one-of-a-kind, commemorative keepsakes for their buyers.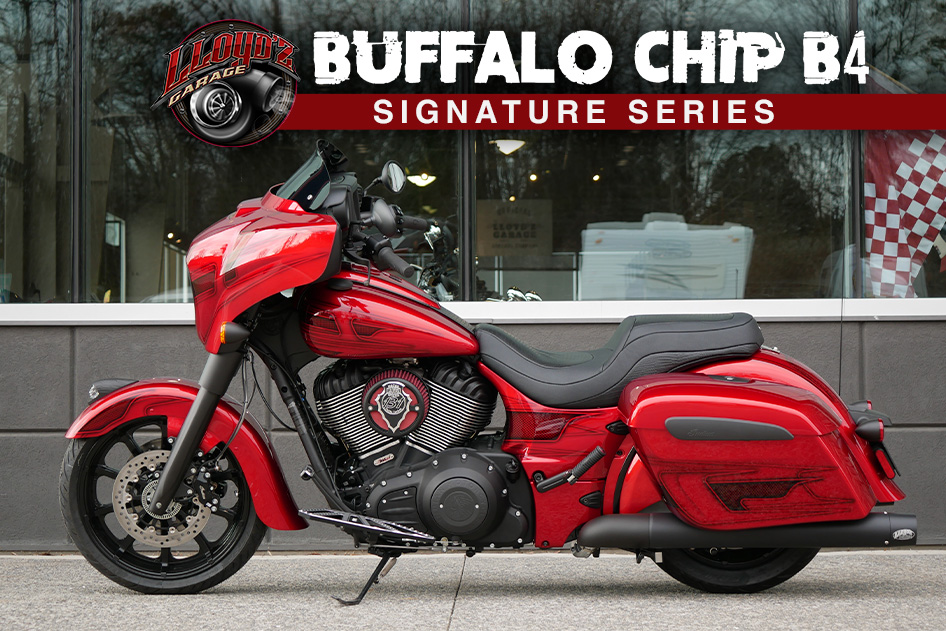 In addition to Indian customization and performance, Lloyd'z Garage can also help you expand your knowledge through product seminars and meet other riders at their Indian owner's events. 
Ride up or make your appointment in advance!