More Sturgis Motorcycle Rally Concerts and Entertainment Than You Can Handle?
There's a reason the Buffalo Chip's August music festival is known as the Largest Music Festival in Motorcycling®. With multiple stages of Sturgis concerts—each with its own distinctive theme and atmosphere—you are bound to find endless entertainment and activities to keep your party going around the clock.
Rock, classic rock, country rock, blues, metal, contests, dancers, models, you name it…There's something for you on these stages.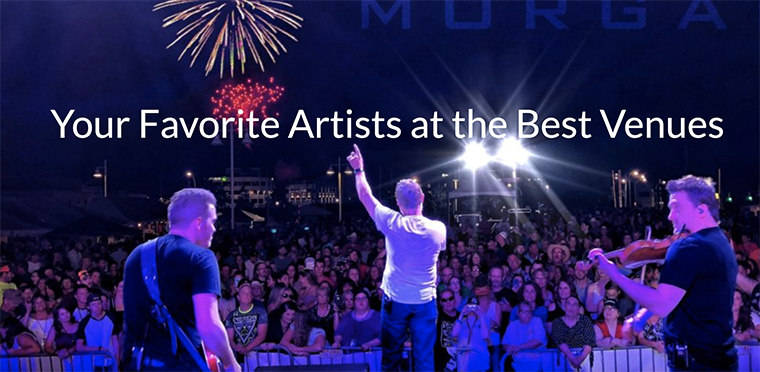 Meridian Entertainment
Entertainment on the Wolfman Jack Stage rocks the house thanks to Meridian Entertainment Inc. Meridian crafts extraordinary concerts.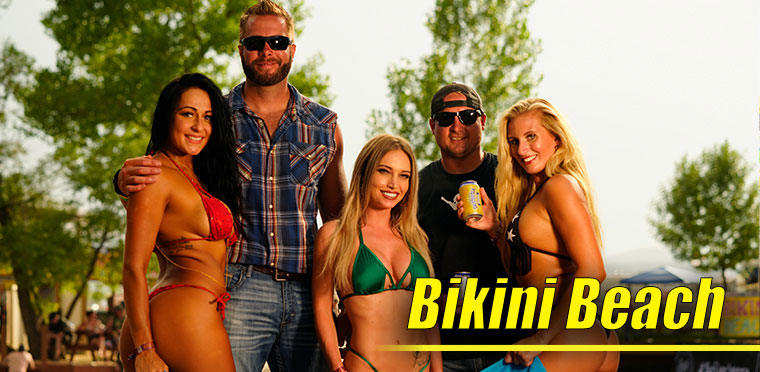 Bikini Beach Stage
Every day is paradise at Bikini Beach. This stage hosts some of the Chip's best showcase bands and is home to wild events like the
Homemade Bikini Contest
. The double deck stage features a viewing platform that allows you to overlook all the activities. Since it's located next to the swimming hole, you can also take in stage entertainment while relaxing on the beach or lounging deck, enjoying a drink from the cabana bar on the patio or showing off your best cannonball on the rope swing.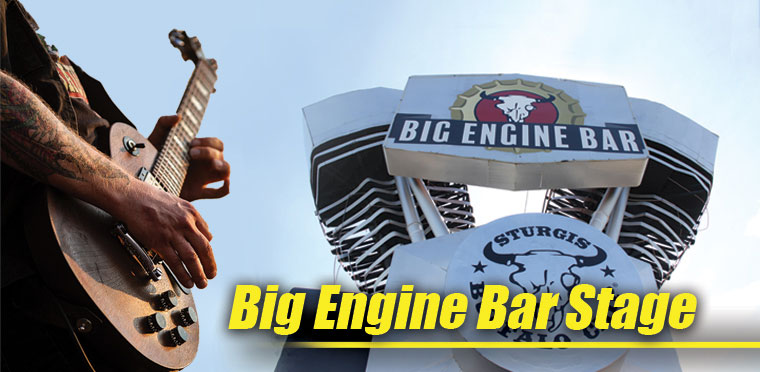 Big Engine Bar Stage - Daily
Knock back a couple cold ones with friends while taking in non-stop entertainment on the
Big Engine Bar Stage
. Beat the heat and get out of the elements inside the Big Engine Bar while taking in nine days of killer music.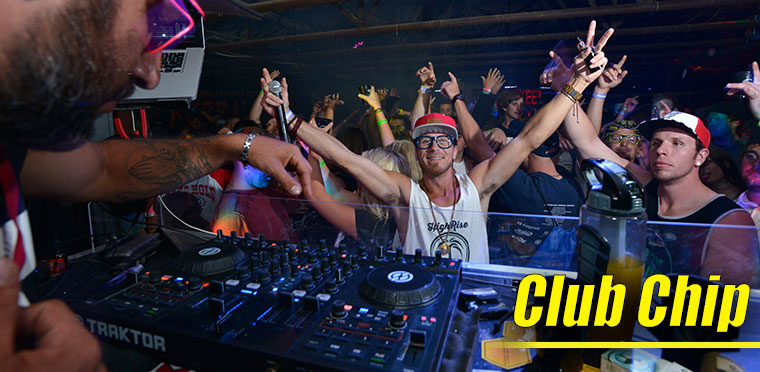 Club Chip
The party never stops at Club Chip! Dance the night away next to smokin' hot Buffalo Chip go-go dancers as DJ Hulio spins the latest hip-hop, pop and dance hits. This premier nightclub also features its own micro brew. With its huge variety of frothy craft beers, Club Chip will give you all the liquid courage you need to get out on the floor and bust a move!
See the entertainment lineup here!
"It's come a LONG way from back in the day! Dirt fields with Stevie Nicks on a 25 ft stage. Great then….totally awesome now!" – Brenda Heckenlaible