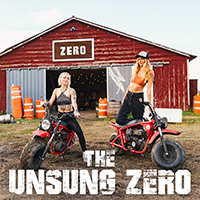 There's a place in Sturgis where hell raisers collide, wiener jokes abound, and smiles stretch for miles. Spend a few hours here, and you'll throw out any notion that Sturgis is just party for old men with oversized baggers.
Jump on your chopper or Coleman minibike and bring a partner-in-crime because the unforgettable parties at Camp Zero will be your glory days.
Read more…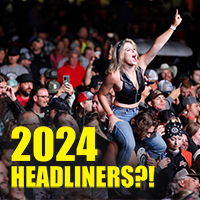 Securing bands for The Best Party Anywhere® is no easy feat.
It often takes the entire year before all the variables fall into place.
But the process always starts by listening to requests from fans like you.
Planning is currently underway, and lots of you have been asking about bands and listing ones you'd ride across the country naked in a blizzard to see perform.
The following is a list of 25 bands that fans like you have put on the Chip's radar. Are these the bands you'd go nuts to see join the Sturgis Buffalo Chip lineup?
Read more…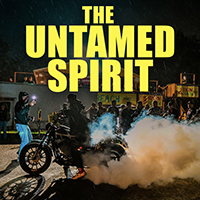 When you visit the Sturgis Rally, it's true that you share the same asphalt with your fellow riders, but the magic of it all is that the same moment on the same road often provides you with a wholly distinct experience that is uniquely yours to tell.
Welcome to round two of a remarkable journey as seen through the eyes of one who has lived it, Derek Dobell, a seasoned photographer and aficionado of life's thrilling moments. The following electrifying photo series plunges you right into those moments when the sun peaks through the Largest Music Festival in Motorcycling Welcome Home Bikers gates, a lone rider dances with the setting sun, or you exchange those soul-warming smiles with your co-pilot on a night of unforgettable concerts.
Derek's collection of images grants you a backstage pass to the heart of the "Best Party Anywhere®," revealing the essence of the experience through his eyes with each adrenaline-fueled shutter click. Enjoy!
Read more…

Sturgis, SD (November 24, 2023): The Sturgis Buffalo Chip is celebrating Black Friday by announcing it is the Official Unauthorized Headquarters of the Rock 'n Noem presidential campaign, as well as a performance by Kid Rock on The Largest Music Festival in Motorcycling's Stage on Thursday, Aug. 8, 2024 during its 34th annual Freedom Celebration
[Read the rest of this article…]

Sturgis, SD (November 9, 2023):
It's a Great Day to Be Alive; two more of country music's finest will join CMA's Best New Artist of 2023 Jelly Roll at The Largest Music Festival in Motorcycling®.
The epitome of the '90s country superstardom and Class of '89 Big 4 country artist, Travis Tritt, will rock the house Sunday, Aug. 4. The very next night, country-rock icon Aaron Lewis brings the "Country Club" to the 2024 Sturgis Rally crowd. If two in a row is not enough for country fans, Jelly Roll, who is currently the #1 Sturgis Rally requested artist, takes the Wolfman Jack stage on Aug. 6. Passes are on sale now at www.BuffaloChip.com.
[Read the rest of this article…]

Sturgis, SD (November 9, 2023): Sturgis Buffalo Chip fans prayed for Jelly Roll, and he is exactly what they are getting this coming Sturgis Rally.
On Aug. 6, 2024, Jelly Roll brings his one-of-a-kind brand of soulful musical poetry to The Largest Music Festival in Motorcycling®. Concerts are free with a campground admission pass. Passes are available at BuffaloChip.com and for the next six days only the Chip is offering multi-day packages for 50% off.
[Read the rest of this article…]
Sturgis Buffalo Chip® Photos
Rally Festival Experience