If you're a diehard motorcyclist who also happens to live in a place with four seasons, you may be experiencing an acute case of seasonal-induced PMS– Parked Motorcycle Syndrome—come winter. But don't take it out on your friends and family– you can still mount your iron steed this winter. You just need to equip yourself with the right gear and knowledge before you do. Keep reading to get the skinny on everything you need for winter motorcycle riding courtesy of your friends at The Best Party Anywhere – The Legendary Sturgis Buffalo Chip.
1. Layer Up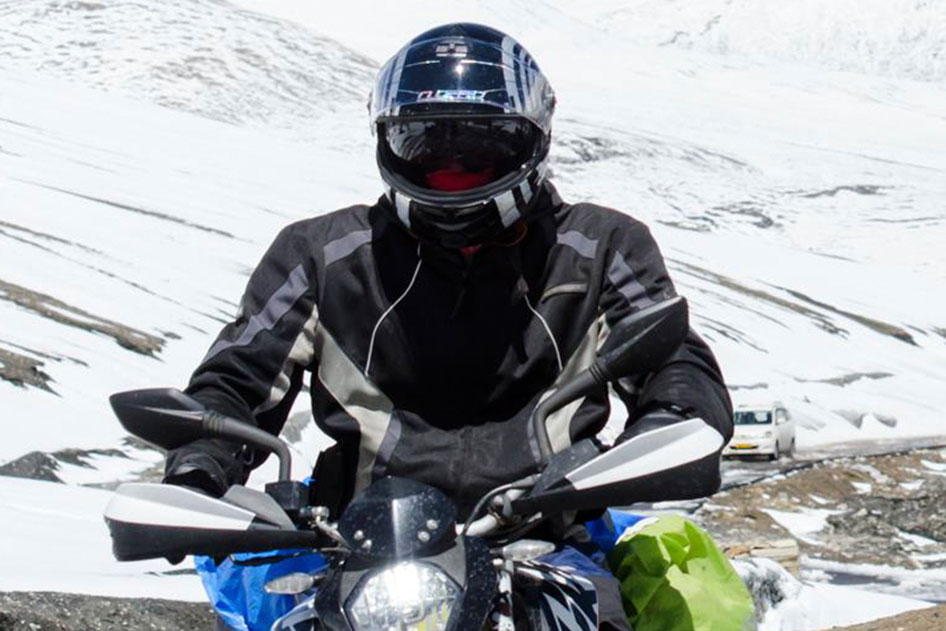 A snug-fitting base layer (shirt and pants) keeps warmth close to your body and wicks away sweat. Something designed for motorcycling or athletic/outdoor applications will work here.
A fleece or down jacket as a mid layer will help keep you warm.
A wind/water-proof outer layer for both top and bottom will cut down wind chill.
PRO TIP: Make sure everything is the appropriate length so you aren't exposing any flesh you've intended to cover with these layers.
2. …From Head to Toe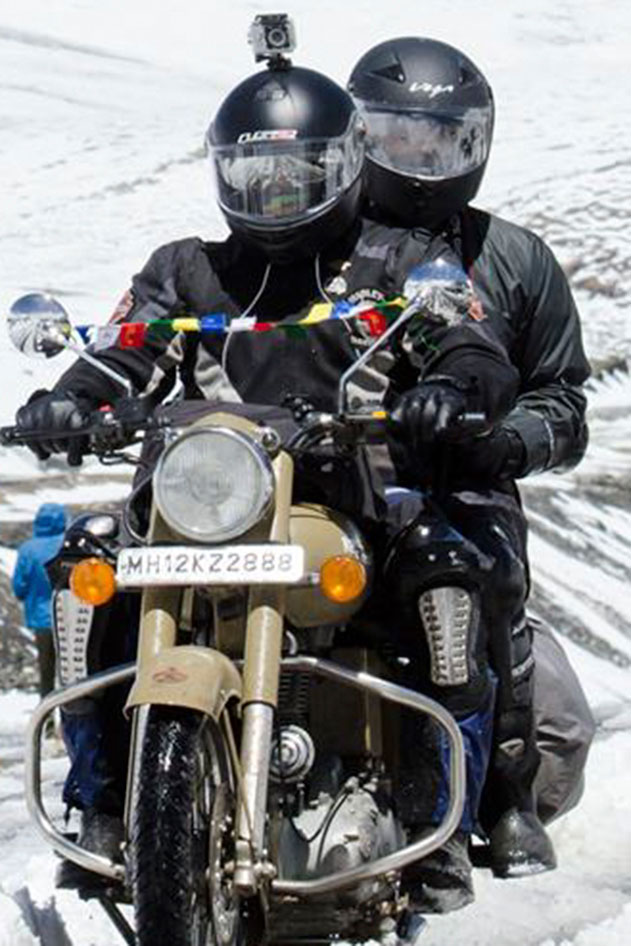 A warm pair of water and windproof gloves that aren't too bulky will keep your fingers nimble, allowing you to make quick reactions. Many recommend Gortex.
Heated grips are an affordable accessory that'll make your winter riding more comfortable. Your hands can get chilly even if you've got the nicest pair of gloves money can buy, and this will help keep them warm and dry.
Goretex boots because keeping your feet dry is key to staying focused.
Grippier pegs can provide even more traction.
Finally, you'll want a neck warmer and a full-face helmet with a fog-free faceshield.
3. Check Your Tires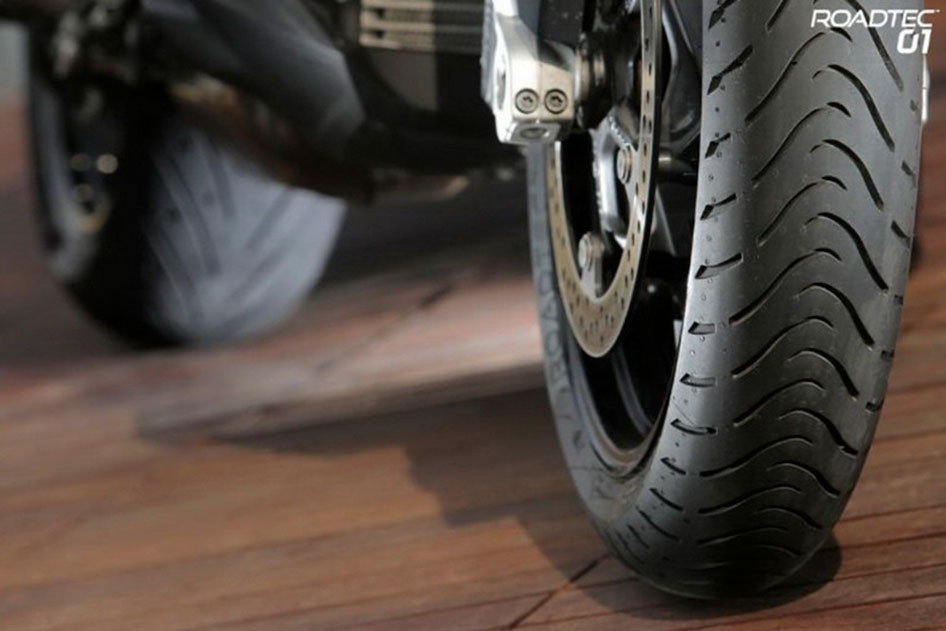 If you want to ride on snowy or wet roads, you need good tires. Heading out for a ride in cold or wet weather with a set of weathered racing slicks is asking for trouble.
Your tires should be fairly new with at least 50% tread life on them, but ideally you'd be using a set of all-weather tires. These tires heat up faster than a hypersport tire and have additional grooving that helps with liquid dispersion. We recommend the Roadtec™ 01 tire from Metzeler.
PRO TIP: Check that your tires are at the correct pressure, as drops in temperature will also cause a drop in PSI.
4. Keep Your Eye on the Road… even more than usual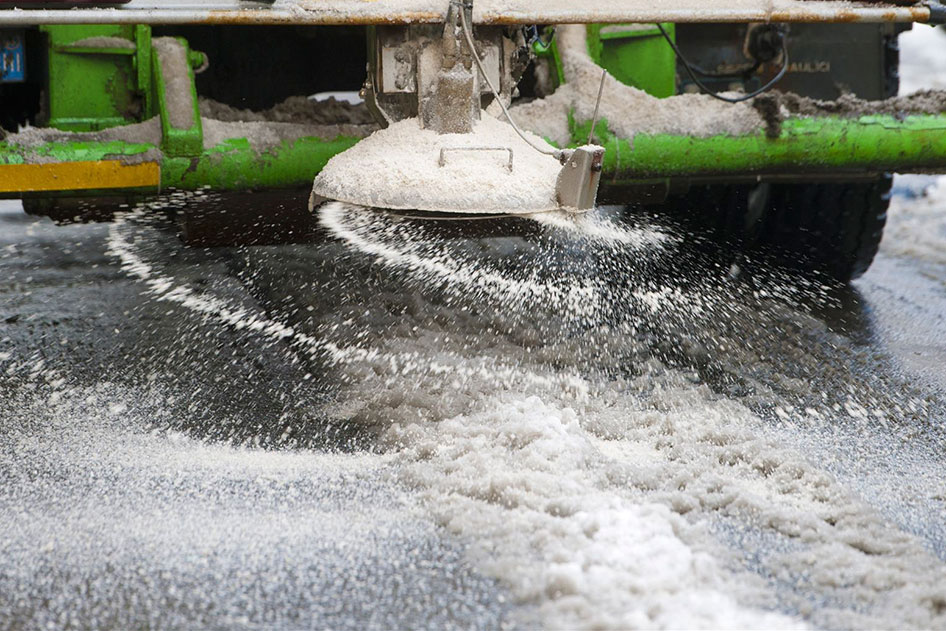 Watch for salt. De-icing salt can be as bad for traction as ice itself.
Watch for cracks in the road. This is something you'll want to do year round, but your favorite roads might have developed some new ones thanks to plow trucks and/or the changing temperatures. Stay vigilant.
Watch for ice. It seems obvious, but it can't be overstated. You want to avoid anything that even remotely looks like ice.
PRO TIP: Give yourself more time to react to your surroundings. Look further down the road while riding than you usually would, and increase your following distance. If you need to react to something, you'll want a large window to do so.
5. Have a Plan (or two)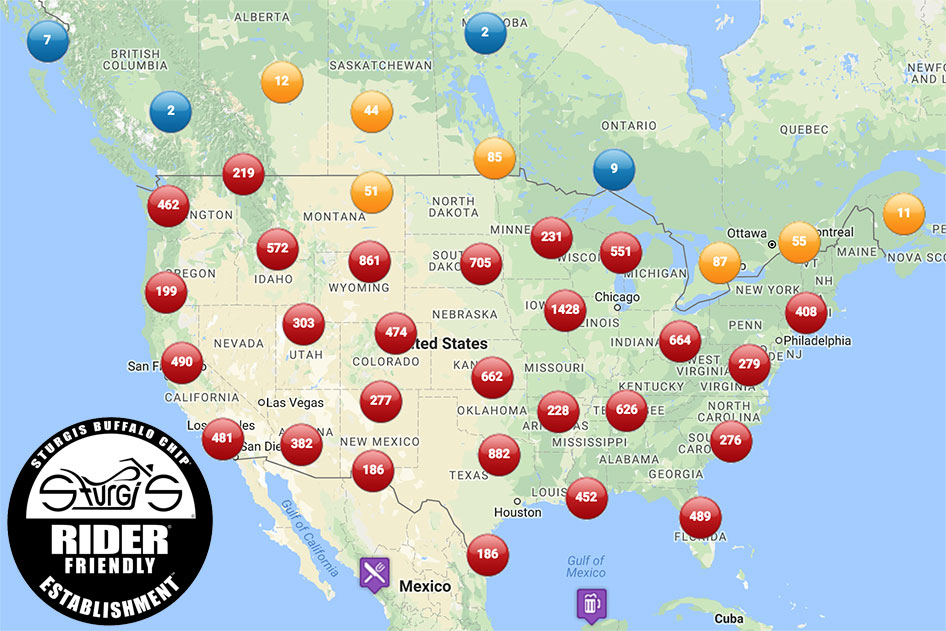 Plan to stop a couple times. If you know of some Rider Friendly Establishments along your route, stop in for some water and to warm your extremities. Staying warm and hydrated will keep you riding safely.
Keep the number of a motorcycle towing service handy. If you aren't already, maybe think about joining the American Motorcyclist Association so you can benefit from their roadside assistance service among others.
Keep an eye on the forecast. If it's going to blizzard, don't take your motorcycle out. If you get caught in one, get home or to a safe place as soon as possible. No matter how outfitted you are, or how good your tires are, motorcycles are not made to be ridden on snow, which brings us to the very last thing you'll need…
6. Have Strong Testicular Fortitude
What winter riding tips would you recommend? Let us know in the comments below!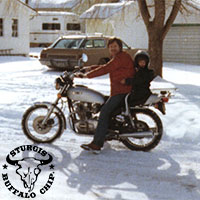 Sturgis Buffalo Chip®
Known as The Best Party Anywhere®, the Legendary Buffalo Chip believes festivals should be fun like a high five, reenergize you like a broken rule, and romance you like someone you just met and have to take home.
This nine-day festival of concerts and motorcycle events has featured performances from artists including Aerosmith, Willie Nelson, Five Finger Death Punch, Kid Rock, Rob Zombie, Eric Church and many more.
Find out more or get passes to the Best Party Anywhere at www.buffalochip.com and find out why it continues to be one of the most televised festivals in the world.