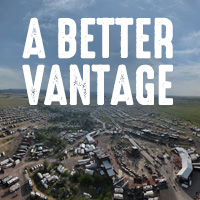 If a picture is worth a thousand words, a video has got to be worth at least a million. When there's a big story to tell, no other medium says it as well. This is why the Sturgis Buffalo Chip® brought on award-winning videographer and drone operator Grant Holub in 2022 to capture the beautiful landscapes, larger-than-life experiences and wonderful characters that make the Best Party Anywhere® so special
Read more…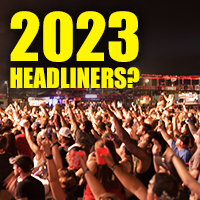 Securing bands for The Best Party Anywhere® is no easy feat.
It often takes the entire year before all the variables fall into place.
But the process always starts by listening to requests from fans like you.
Planning is currently underway, and lots of you have been asking about bands and listing ones you'd ride across the country naked in a blizzard to see perform.
Read more…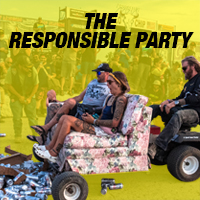 By now, you've probably seen all the crazy stuff that got left behind at the Buffalo Chip after the 2022 Sturgis Rally. And if you have, there's a good chance you've asked yourself, "What kind of deranged weirdos party like in the first place?"
While the world may never know exactly who hit the road without their box of emergency underpants or the front end of their motorcycle, we've identified some people who fit the description.
Check out these wild photos and let us know if you think we've found the responsible party.
Read more…

Sturgis, SD (November 25, 2022): The Largest Music Festival in Motorcycling® is
going big on Black Friday by bringing in legendary rock icons Styx and REO
Speedwagon for an incredible show on Aug. 8 during the 83 rd Sturgis Rally. This is the
first Sturgis Rally Buffalo Chip concert announcement for the nine-day festival held Aug.
4 – 13, 2023. In celebration of this announcement, the Chip is giving anyone who
makes a reservation between Black Friday (11/25) and Cyber Monday (11/28) the
option to receive a personalized video shoutout from a Buffalo Chip personality of their
choice.
[Read the rest of this article…]

There's no place on earth like Sturgis Buffalo Chip, so it should come as no surprise that while you're at The Best Party Anywhere® you can enjoy totally original and absolutely scrumptious dishes of almost every variety. Satisfy even your oddest cravings with these unique eats of the Chip so your tank is never running on empty.
[Read the rest of this article…]

Sturgis, SD (July 27, 2022): The Sturgis Buffalo Chip is thrilled to announce that the The Art of Rap, featuring legendary artists Ice-T, Bone Thugs-N-Harmony, DJ Kevie Kev and DJ Boogie Black, have been added to perform on the legendary Wolfman Jack Stage.
"It is with much disappointment that the Buffalo Chip has been advised that Snoop Dogg will not perform at this year's Rally," said Rod Woodruff, president of the Sturgis Buffalo Chip.
[Read the rest of this article…]
Sturgis Buffalo Chip® Photos
Rally Festival Experience