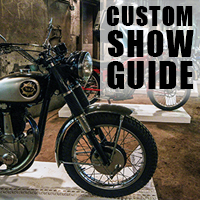 It can be tough being a motorcycle enthusiast during the first few months of the year. If only a passion for bikes could burn hot enough to change the weather! Hardcore riders might learn the best practices for winter motorcycle riding, but that leaves the rest of us with a bad case of PMS—parked motorcycle syndrome.
Thankfully, winter and spring provide time for builders, manufacturers and aftermarket companies to develop their latest creations. You'll have the opportunity to get out of the house and see all their amazing handiwork during these upcoming custom motorcycle shows.
Read more…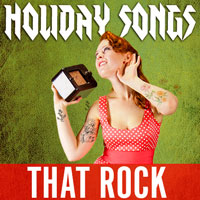 It's that time of year again where the sound of jingle bells and holiday songs are ringing through the air just about everywhere you go. While there's nothing wrong with cranking up some traditional tunes, those of you looking to rock will find this ready-made playlist filled with choice jams perfect for getting you rockin' out in the holiday spirit. Vary up your listening this holiday season by checking out this list of holiday songs that'll rock your stockings off from your friends at The Best Party Anywhere – The Legendary Sturgis Buffalo Chip.
Read more…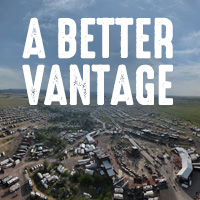 If a picture is worth a thousand words, a video has got to be worth at least a million. When there's a big story to tell, no other medium says it as well. This is why the Sturgis Buffalo Chip® brought on award-winning videographer and drone operator Grant Holub in 2022 to capture the beautiful landscapes, larger-than-life experiences and wonderful characters that make the Best Party Anywhere® so special
Read more…

Sturgis, SD (January 24, 2023): The Sturgis Buffalo Chip is proud to announce the addition of Jeff D'Entremont to the full-time management roster as Vice President, Global Brand Alliances & Sponsor Relations. D'Entremont brings with him decades of experience in the powersports industry and a background that complements the staff at the legendary venue and its many sponsor relationships.
D'Entremont will expand sponsorship and co-promotion activities, as well as develop new brand alliances. His background in events management and facilitation will further serve brands and sponsors allied with The Best Party Anywhere®.
[Read the rest of this article…]

Sturgis, SD (January 17, 2023): The incomparable kings of "boogie rock'n blues," George Thorogood and the Destroyers will celebrate nearly 50 years of soul-melting rock 'n roll with Southern rock/Americana superstars Whiskey Myers at the Largest Music Festival in Motorcycling® Wednesday, Aug. 9. George Thorogood an The Destroyers enter a growing lineup of big-name artists for the 83rd Sturgis Rally at the Chip including Styx, REO Speedwagon, Whiskey Myers and many more yet to be announced. More information and the official announcement video can be seen at BuffaloChip.com/BANDS.
[Read the rest of this article…]

Sturgis, S.D. (January 3, 2023): The Sturgis Buffalo Chip Motorcycles As Art Exhibition is changing format for its upcoming 15th anniversary as the exhibition's curator, photographer Michael Lichter, moves into an advisory role. Following an incredible run of 14 themed exhibitions at the Sturgis Buffalo Chip, Lichter will showcase his own work at the 2023 Motorcycles As Art exhibition, leading a group of known and emerging artists and builders. Of course, Michael will be seen all around the Black Hills as he continues to document the rally, as he has done for over 40 years.
Sturgis Buffalo Chip® Photos
Rally Festival Experience