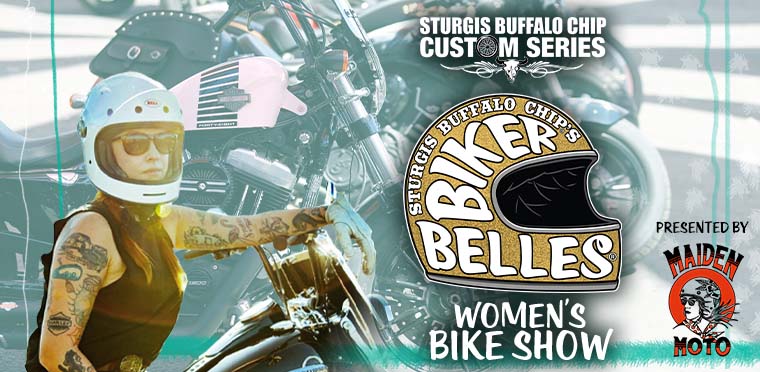 Biker Belles Women's Bike Show Presented by Maiden Moto - Tuesday, Aug. 8, 2023
Featuring Savannah Rose of Maiden Moto
Riders don't have to have a fully custom-built motorcycle at the Biker Belles Bike Show to enter. Whether it's a mile muncher covered in dirt, which may win the Dirtiest Bike award, a mild custom, an insanely clean bike that might win the Cleanest Bike Award, or even a really great story behind the ride, all women-owned bikes are invited to roll down to show it off at the Biker Belles Women's Bike Show. While this show will only be displaying bikes ridden by women, all are invited to attend.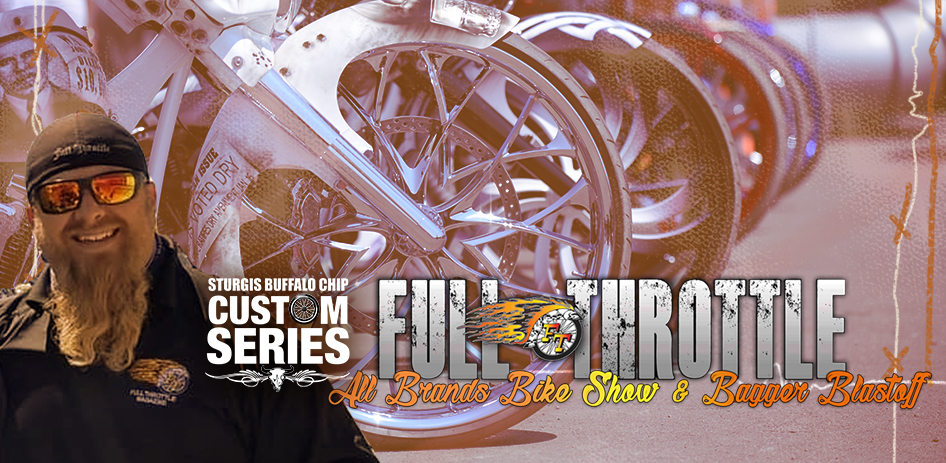 All Classes Bike Show & Bagger Blastoff - Friday, Aug. 4, 2023
Ride into Full Throttle Florida Magazine's All Brands Bike Show & Bagger Blastoff at the Buffalo Chip CrossRoads, and you could ride home a winner! This show, organized by Tony Cianci, welcomes all brands and awards winners in 10 classes. This includes the Bagger Blastoff, which invites any brand bagger with a loud-and-proud sound system to come crank it to 11.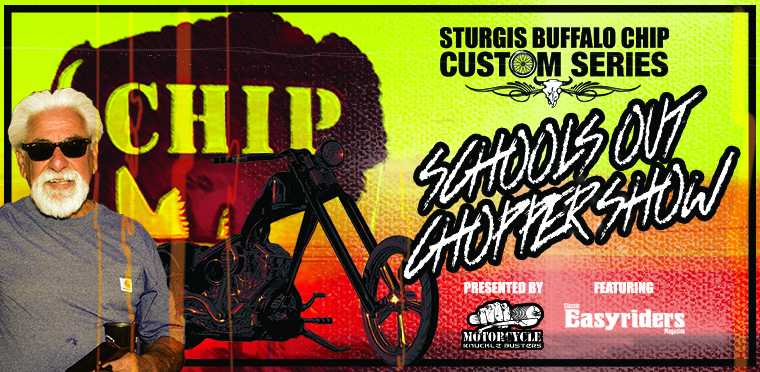 School's Out Chopper Show Presented by Motorcycle Knuckle Busters - Saturday, Aug. 5, 2023
Featuring Classic Easyriders and Mondo Porras of Denver's Choppers
The first campers to ever pass through the Buffalo Chip gate in 1981 rode in on choppers, so it's only fitting that the Chip starts the week off with a show for chopper lovers. Old school, new school and everything in between will be on display, plus you'll have the chance to meet star chopper builders including Mondo of Denver's Choppers and win prizes to get you going on your next chopper build.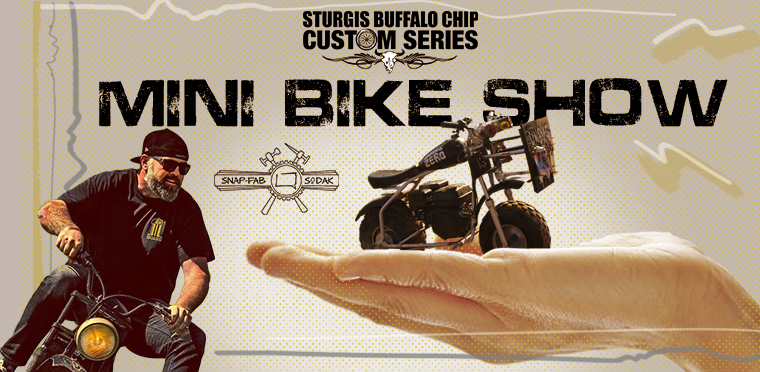 Mini Bike Show - Tuesday, Aug. 8, 2023
Featuring Joe Mielke of Snap Fabrications
They say it's not the size of the bike that matters, but rather how you customize it. Nowhere will that simple truth be more evident than the Camp Zero Mini Bike Show Presented by Snap Fabrications and featuring Joe Mielke. Whether you're a master fabricator or a self-deprecator and letting your freak flag fly is the name of the game. As long as it's small in stature and big in character, give that puppy a pull-start and ride it on in to Camp Zero for a little bit of fun.