Unrivaled Access to Motorcycle Consumers
The Sturgis Buffalo Chip® drives brand performance and profitability for its clients by combining the most effective event and experiential marketing solutions to reach Rally attendees. This ensures clients consistently meet business objectives and receive meaningful ROI before, during and after the event.
The Chip's integrated programs take the guesswork and hassle out of marketing, advertising and promoting during the Rally by providing a single-source, fully-integrated solution that reaches the greatest numbers of qualified consumers for your company's media dollar.
Improve the targeting, performance and impact of your marketing by creating an unforgettable brand experience at the Largest Music Festival in Motorcycling®!
Contact Rod Woodruff or Daymon Woodruff for sponsorship information and opportunities today!
Phone: (605) 347-9000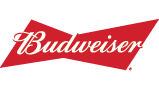 "With over 1.2 billion audience impressions and the most passionate fans onsite, the Sturgis Buffalo Chip serves as the focal point for our entire marketing and promotion of the Budweiser brand during rally."
– Anheuser-Busch, Official Sponsor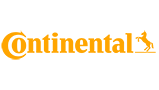 "With the largest rider traffic around the country, The Sturgis Buffalo Chip represents the perfect venue to showcase our latest ContiTour cruiser motorcycle tires and connect with a key demographic in the motorcycle community."
– Continental Tire, Official Sponsor

"We are proud to announce our new relationship with Progressive Ins. one of the largest and best motorcycle insurance companies world wide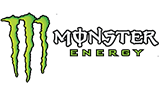 "The Buffalo Chip team did an outstanding job of integrating the Monster Energy brand into the customer experience so that it was impactful, authentic, and measurable. We are excited to continue building our partnership in the years to come."
– Monster Energy, Official Sponsor

"The Buffalo Chip team was instrumental in giving us the freedom to ideate on what success looks like to Sailor Jerry. As a result, we maximized every piece of our partnership: our onsite location to serve our needs, our branding around The Chip, our sponsorship of the Legends Ride, our presence on stage each night and more. As a result, we tripled our sales from the previous year and are already looking forward to next year at The Chip!"
– Sailor Jerry, Official Sponsor