Your Team in Sturgis to Trust™!
Put your ride into the hands of the industry's top technicians at the Buffalo Chip Garage so you can get out on the road in style. This customization, performance parts, service, and repair supercenter at the free-access Buffalo Chip CrossRoads is the team in Sturgis to trust for Harley-Davidson and Indian premium parts, service and repairs, and customization!
Pick up premium parts and accessories, take advantage of exclusive promotional offers, get your bike wrenched, and tap into the experience of professionals like Paul "Fozzy" Fosdyck of Fozzy's Cycle Shop and Tim Sutherland and Lloyd Greer of Lloyd'z Garage.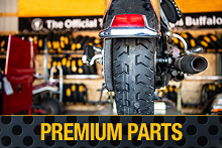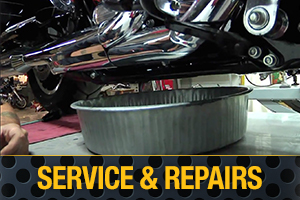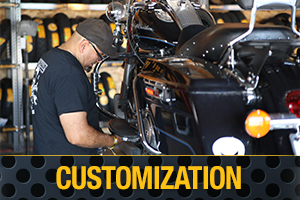 Roll on up July 25 through Aug. 14, 2022, from 8 a.m. – 6 p.m. The CrossRoads offers free access and plenty of free bike parking, plus a host of live entertainment, events, food, drinks, and shopping to enjoy while you're getting your bike serviced!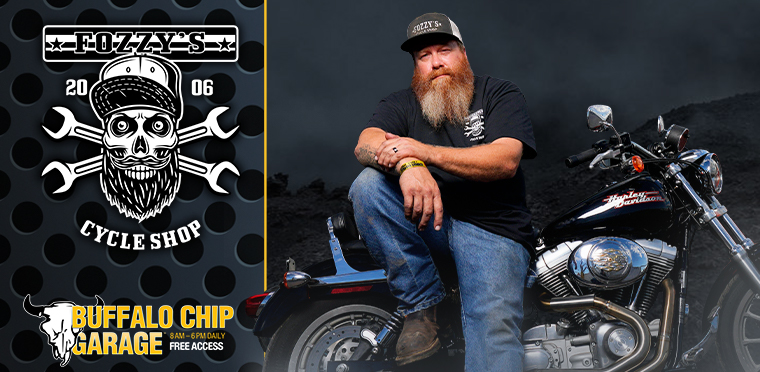 Whether you need a fresh set of tires, a new Free Yuasa battery (with paid install), or an oil change, Fozzy's Cycle Shop has you covered. Paul "Fozzy" Fosdyck and his dedicated Harley-certified team have earned a reputation for being some of the best motorcycle mechanics in the rally circuit. Although they specialize in Harley and carry genuine Harley-Davidson parts, they service and repair all makes and models. You'll find them using premium brands you know and trust, like and Kurakyn, Twin Power and Yuasa Battery. Ride up to get your bike serviced!
Fozzy's Promos Available to You: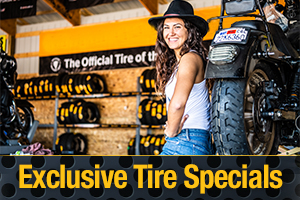 Exclusive specials found only at the Buffalo Chip Garage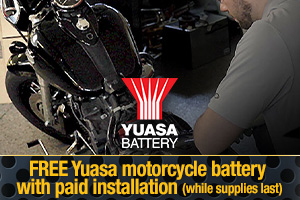 Free Yuasa Battery With Paid Install (while supplies last)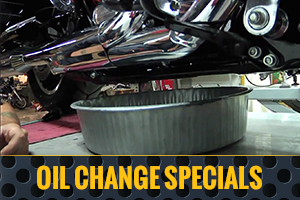 Oil Change Special available (first come first served)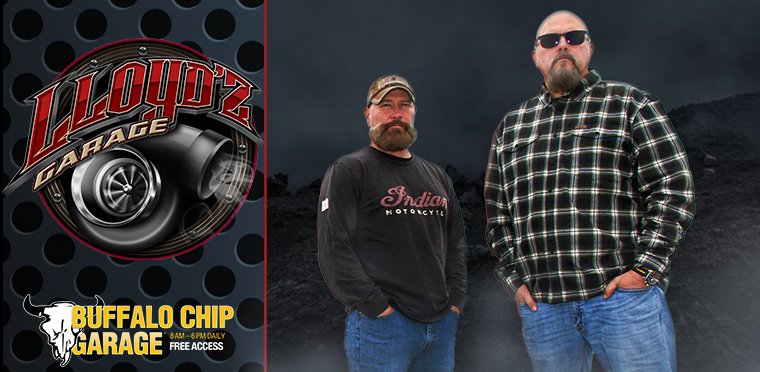 The industry's top Indian customizers and performance experts, Tim Sutherland and Lloyd Greer, call the Sturgis Buffalo Chip their home for the rally. Lloyd'z Garage offers dyno tunes and a wide range of parts and accessories, including Lloyd'z Performance Big Bore Kits and CRT-V1 Indian Challenger Flash Upgrades. In addition to Indian customization and performance, Lloyd'z Garage can also help you expand your knowledge through product seminars and meet other riders at their Indian owner's events. Ride up or make your appointment in advance online.
Lloyd'z Garage Specialties Available to You: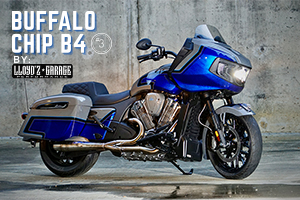 Lloyd'z B4 Limited Production Performance Indian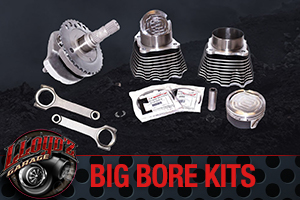 When the work's all done on your bike, don't forget to visit the Miss Buffalo Chip Bikini Bike Wash to get your chrome polished with superior detailing products from Hunter Detail before heading back out on the road!
The Buffalo Chip Garage adds to the exciting and eclectic mix of events, attractions, and entertainment you can experience at the CrossRoads during the Sturgis rally, which also includes OEM and custom bike displays, exhilarating stunts shows, bike shows, cheap drinks, live music, and crazy contests.
You can knock a full list of Sturgis rally musts off by spending the day at this free access destination. See what else the CrossRoads has in store for you!
This was our first time stopping at the Chip. We loved the Crossroads; it's nice to be able to come visit the Chip even if you not staying there!