CAMP ZERO – A True Highlife Moto Celebration
Party, Sleep, Repeat at the Champagne of Moto Campouts
Forget everything you think you know about the Sturgis Motorcycle Rally and start from ZERO. CAMP ZERO is the launch site for raising hell and rallying like the old days—a place where you can party like 1981 animals who love rad bikes and wild parties.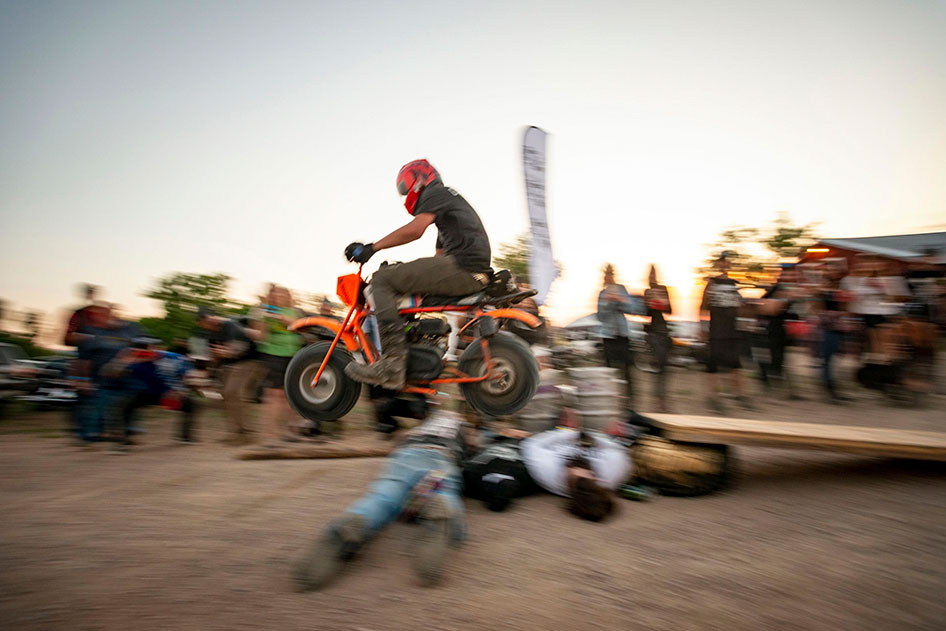 If you're down with a little dirt and debauchery, you're invited.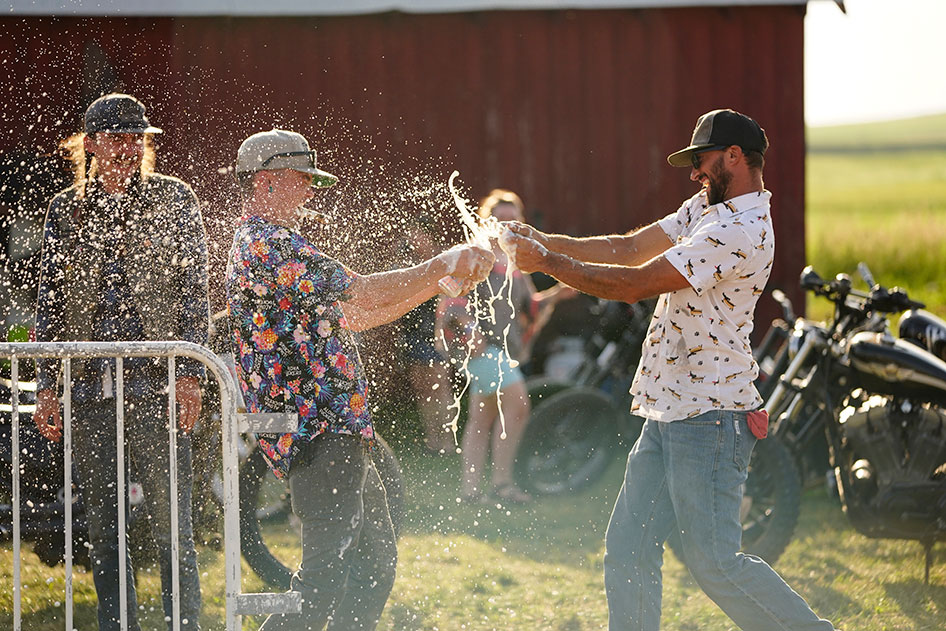 Grab a Buffalo Chip wristband and show up ready to rage. With friends, an on-site bar, a handful of community Coleman mini bikes (aka Smile Makers), and free showers, you'll have everything you need to party, rinse and repeat.
Wanna watch a race? Better pair up some friends.  Feel like a beer in the 80-year old barn? OK.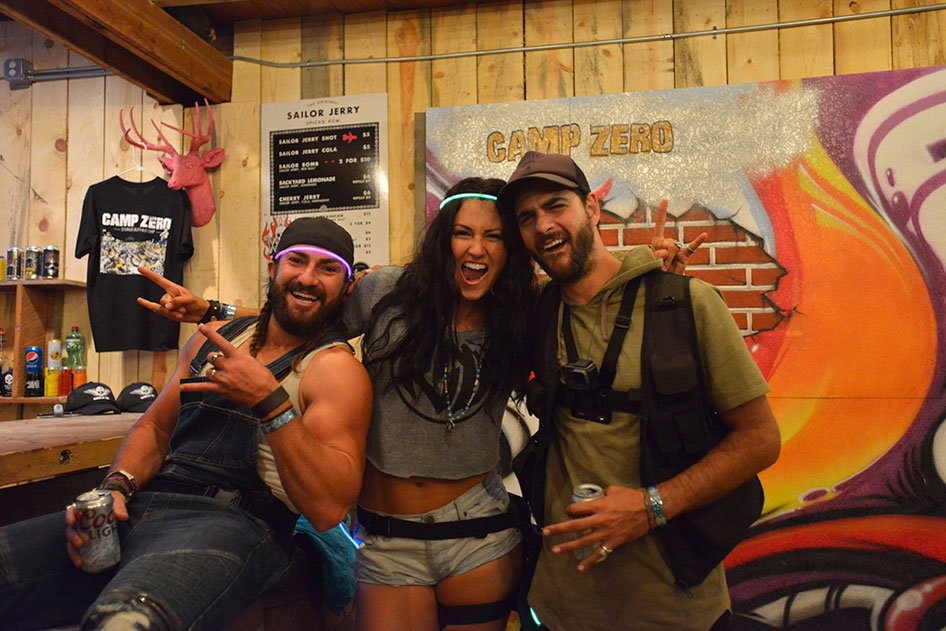 There's plenty of space if you want to crash in a tent, van, or camper. If you don't have room on the back of the bike for a tent, you can sleep in the dirt like an animal OR rent an authentic, no-frills tipi or cavalry tent.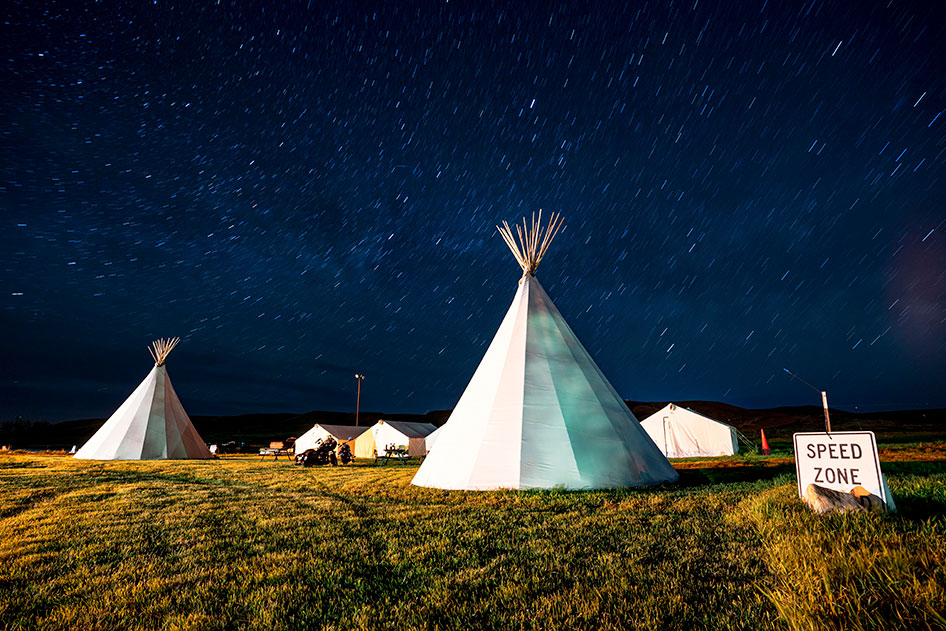 Reinvent your rally at this true high-life moto-celebration by reserving your spot at Sturgis Buffalo Chip's CAMP ZERO. Any Buffalo Chip Pass will get you there.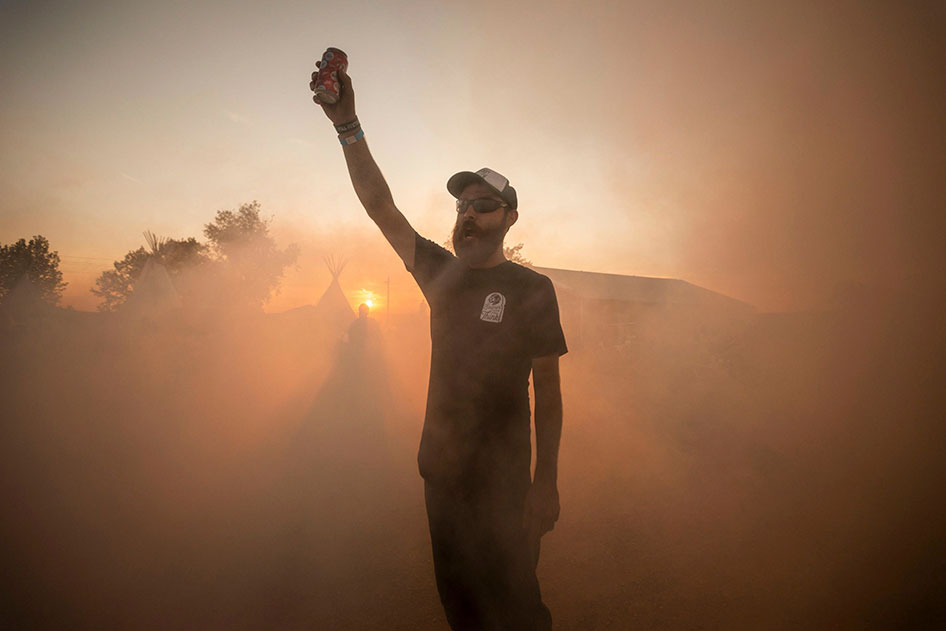 #ridemotorcycleshaveNOfun
You got nothin to lose and nothin to prove. Find out where the barn banger will take you at CAMP ZERO.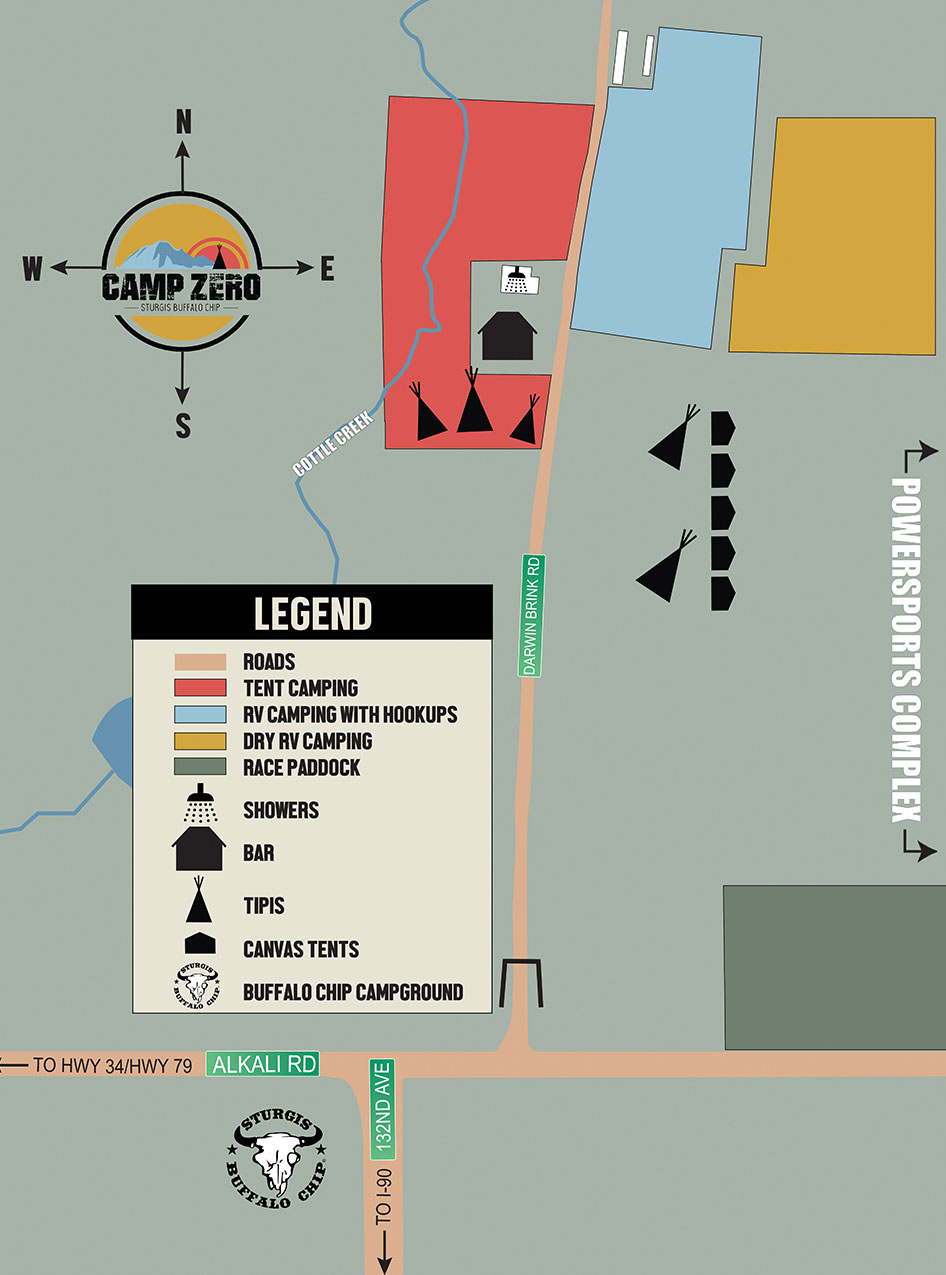 Get a CAMP ZERO pass.
Do It Wrong. Keep Sturgis Weird.
Stay for a stint. Or stay for 9.
(More to Come. All Subject to Change.)
Camp Zero is all about making your own fun with friends, and a few friends already have some cool things in the works. You're free to keep your plans loose, but here's what you can do if you wanna roll in the dirt or get a little wet from a beer wall smash…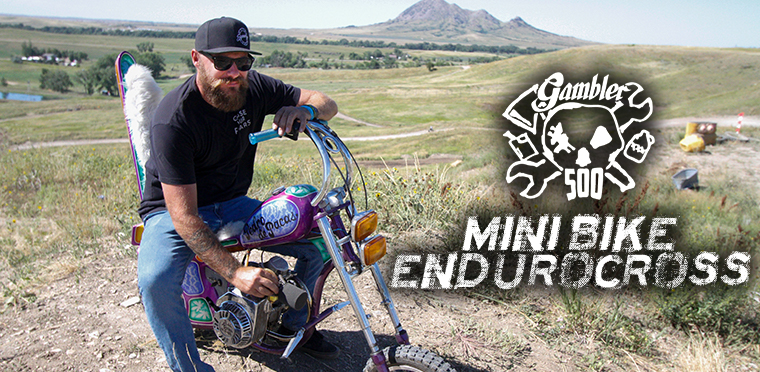 Gambler 500 Mini Bike Endurocross - Monday, Aug. 7, 2023
Rocks, mud and a plethora of obstacles await those brave enough to enter the dirt gauntlet on a Coleman Mini Bike. Come bang bars with your buddies at this free event at the PowerSports Complex, then enjoy some cold brews after the race while celebrating victory and bitching about battle wounds.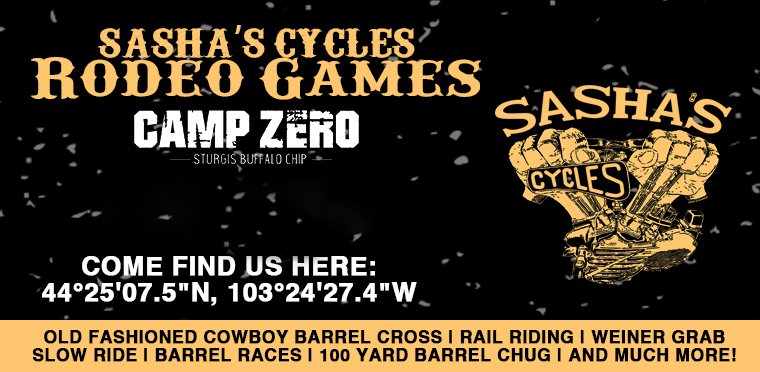 Sasha's Cycles Rodeo Games - Monday, Aug. 7, 2023
Celebrate choppers, talk chop and have a good time during an evening of old-school rodeo games at
Camp Zero
! Saddle up for some games like the cowboy barrel cross, rail ride, highway cones, weenie grab, slow races, barrel races and more. Prizes including $250 cash and Buffalo Chip admission passes are up for grabs!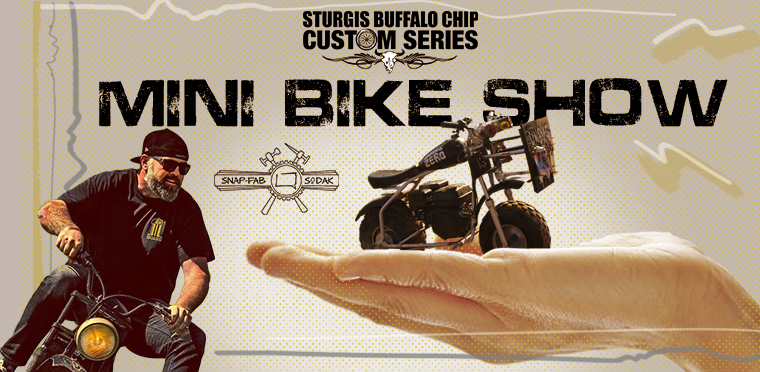 Mini Bike Show - Tuesday, Aug. 8, 2023
Featuring Joe Mielke of Snap Fabrications
They say it's not the size of the bike that matters, but rather how you customize it. Nowhere will that simple truth be more evident than the Camp Zero Mini Bike Show
Presented by Snap Fabrications and featuring Joe Mielke. Whether you're a master fabricator or a self-deprecator and letting your freak flag fly is the name of the game. As long as it's small in stature and big in character, give that puppy a pull-start and ride it on in to Camp Zero for a little bit of fun.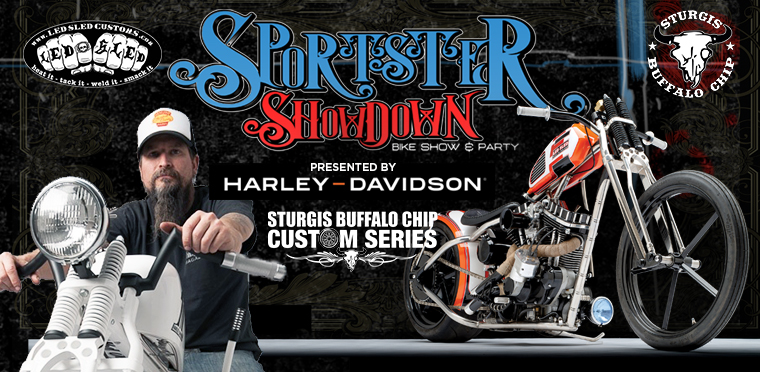 Sportster Showdown™ Bike Show, Party, & Dirt Drags, Presented by Harley-Davidson - Tuesday, Aug. 8, 2023
Featuring Pat Patterson of Led Sled
Join Led Sled for communal event that celebrates the history, culture and diversity of one of the coolest bikes in existence, the Harley-Davidson Sportster along with Harley-Davidson, Chop Machine, V-Twin Visionary, Biltwell, Lowbrow Customs,
Whiteknuckler Brand,
Chop Cult, Garage Built Podcast and Cycle Source. The show is held at CAMP ZERO near the Sturgis Buffalo Chip East Gate. It's free to enter and attend and features a mind-blowing collection of customized Sportster models and a large dose of memorable mayhem.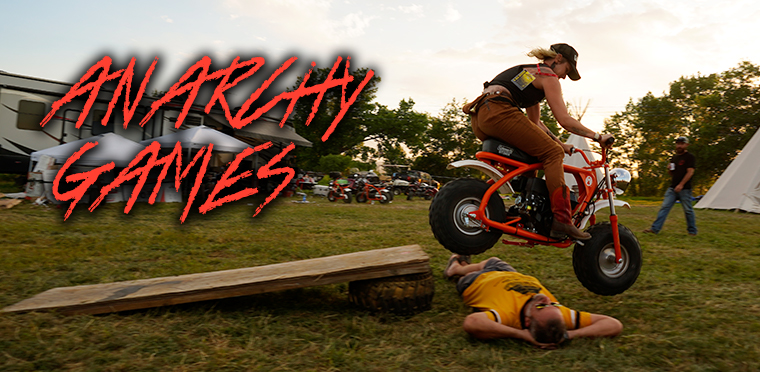 Anarchy Games - Tuesday, Aug. 9, 2023
Anything goes during the Anarchy Games. Show up on a bike. Roll a keg, race slow, twist off the line, catch some airtime and hold on tight. Sound like absolutely no fun? Then don't show.