Pull Start Your Mini and Pin It Over to Camp Zero for Zero Fun
They say it's not the size of the bike that matters, but rather how you customize it. Nowhere will that simple truth be more evident than the Snap Fabrications Camp Zero Mini Bike Show featuring Joe Mielke of Snap Fabrications during Anarchy Day, Tuesday, Aug. 8 at Camp Zero!
| | |
| --- | --- |
| Who: | You! |
| What: | FREE Mini Bike Show Show |
| When: | Tuesday, Aug. 8, 2023 – 2:00 – 5:00 pm |
| Where: | Camp Zero |
| Why: | Push the tiny envelope of custom mini bike possibilities and hang with your fellow weirdo friends for an afternoon of ZERO FUN! |
| How: | FREE to see. FREE to enter. Ride in to win! |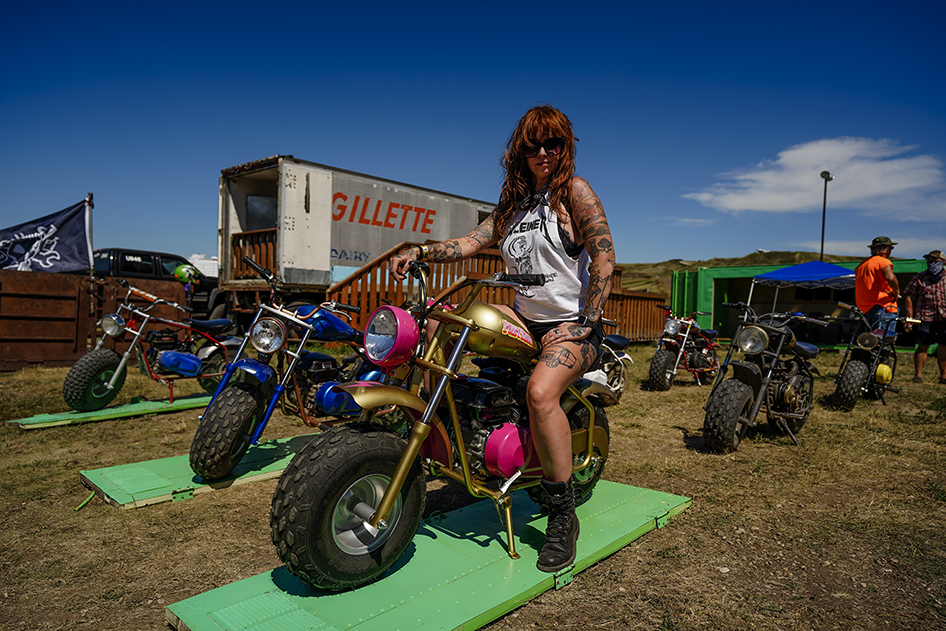 Whether you're a master fabricator or a self-deprecator, having Zero Fun and letting your freak flag fly is the name of the game. The show will have two classes– Coleman Powersports mini bikes, and all other things mini and two-wheeled. As long as it's small in stature and big in character, give that puppy a pull-start and ride it on in to Camp Zero for a little bit of fun.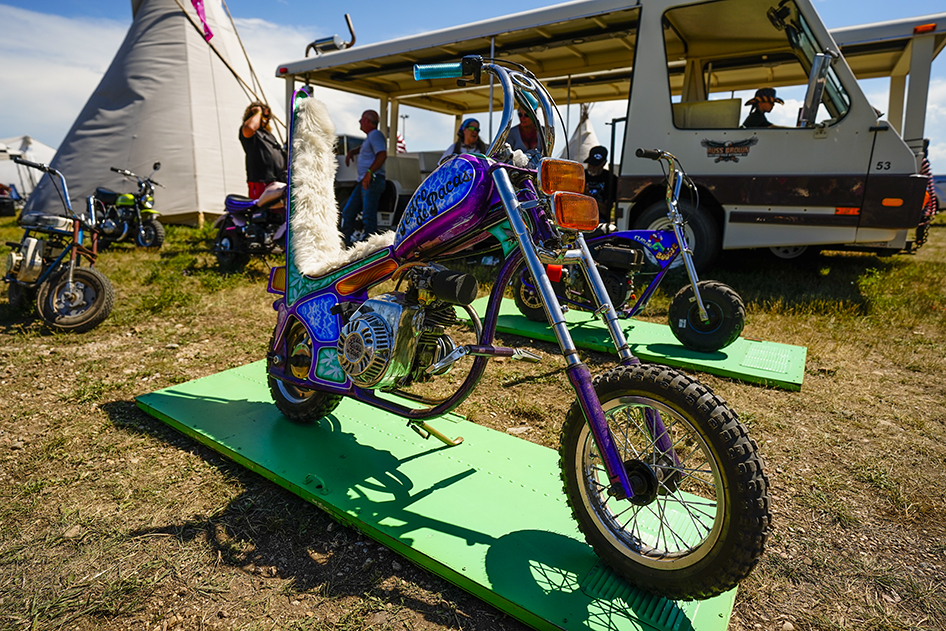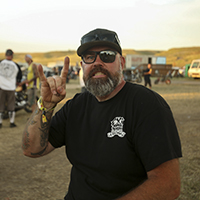 Joe Mielke is a true jack-of-all-trades– Designer, fabricator, artist, event coordinator, assistant zookeeper, a genuine motorcycle enthusiast/mechanic/builder and occasional minibike-riding nudist, among other things.
As the founder and chief organizer of the FXR Show & Dyna Mixer, entering its sixth year at the Sturgis Buffalo Chip, Joe has created one of the best-attended bike shows of the Sturgis Rally while raising significant funds for worthy charities.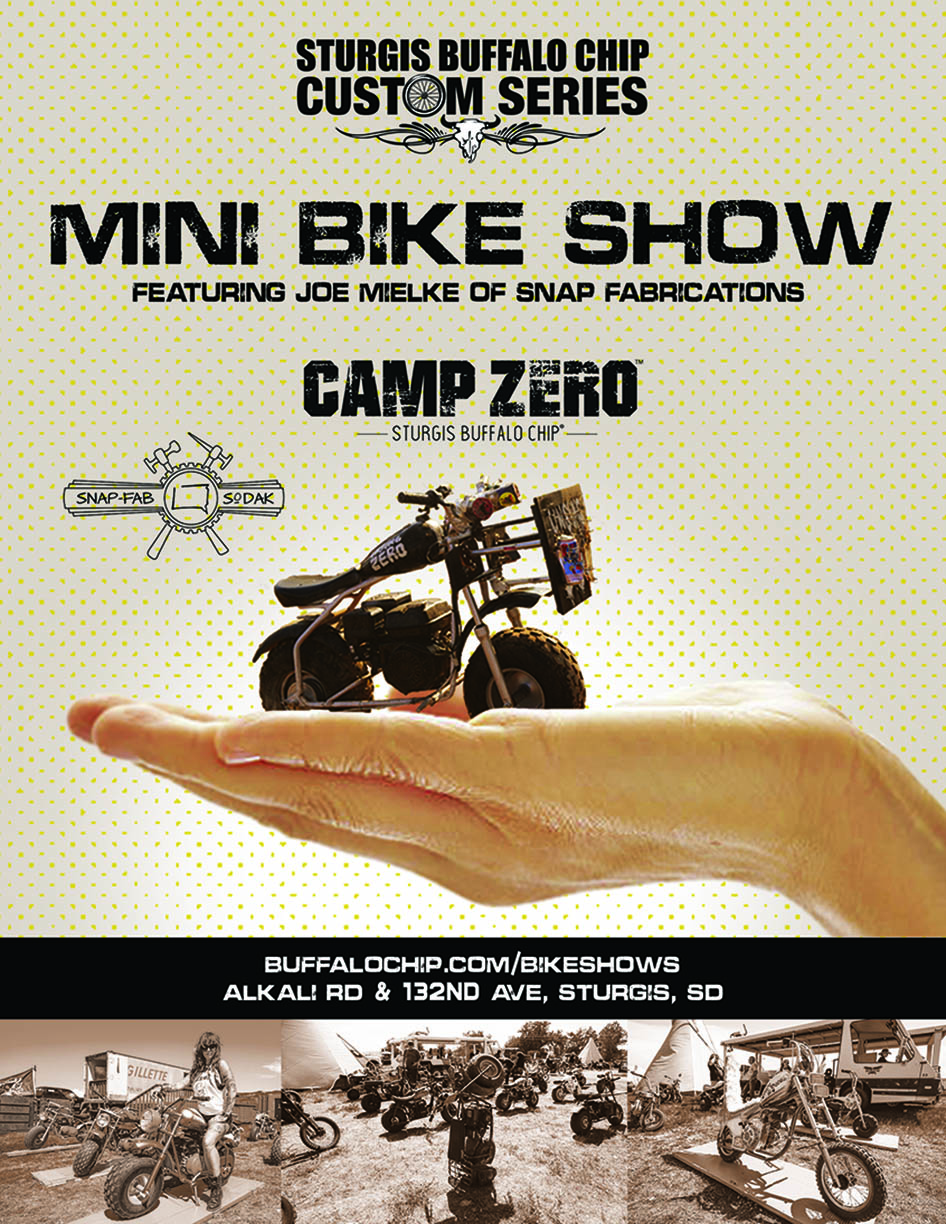 Stay tuned for more info, but start weirding out your bike now!
Miss it if you'd rather suck an egg.