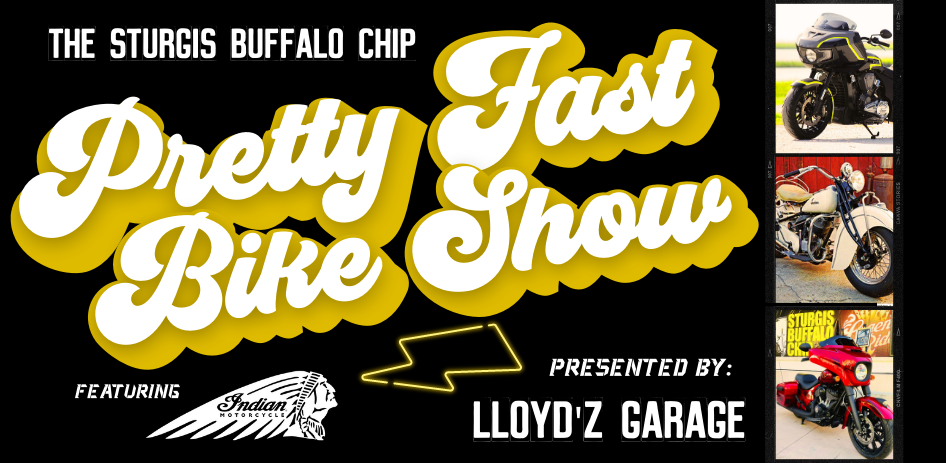 Pretty Fast Bike Show Presented by Lloyd'z Garage - Monday, Aug. 7, 2023
Featuring Indian Motorcycle
Burn rubber and haul ass to one of the most badass bike shows to ever set up shop during the Sturgis Rally. Indian and Victory owners are throttling into the Sturgis Buffalo Chip's Pretty Fast Show at the free-access CrossRoads on Monday, Aug. 7.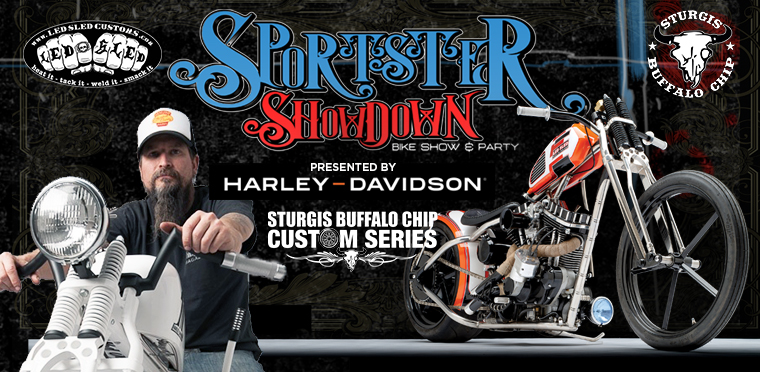 Sportster Showdown™ Bike Show, Party, & Dirt Drags, Presented by Harley-Davidson - Tuesday, Aug. 8, 2023
Featuring Pat Patterson of Led Sled
Join Led Sled for communal event that celebrates the history, culture and diversity of one of the coolest bikes in existence, the Harley-Davidson Sportster along with Harley-Davidson, Chop Machine, V-Twin Visionary, Biltwell, Lowbrow Customs,
Whiteknuckler Brand,
Chop Cult, Garage Built Podcast and Cycle Source. The show is held at CAMP ZERO near the Sturgis Buffalo Chip East Gate. It's free to enter and attend and features a mind-blowing collection of customized Sportster models and a large dose of memorable mayhem.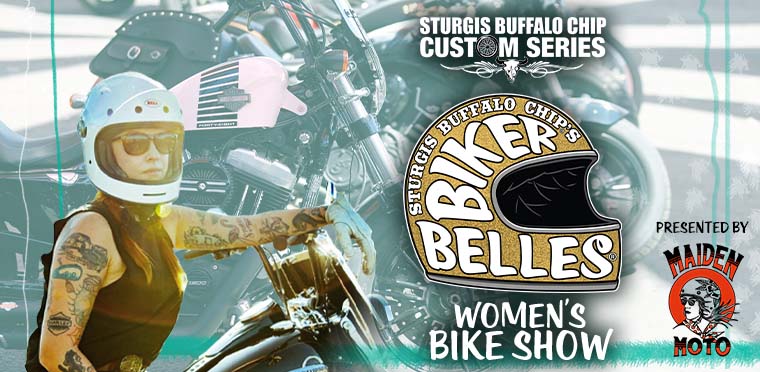 Biker Belles Women's Bike Show Presented by Maiden Moto - Tuesday, Aug. 8, 2023
Featuring Savannah Rose of Maiden Moto
Riders don't have to have a fully custom-built motorcycle at the Biker Belles Bike Show to enter. Whether it's a mile muncher covered in dirt, which may win the Dirtiest Bike award, a mild custom, or even a really great story behind the ride, all women-owned bikes are invited to roll down to show it off at the Biker Belles Women's Bike Show. While this show will only be displaying bikes ridden by women, all are invited to attend.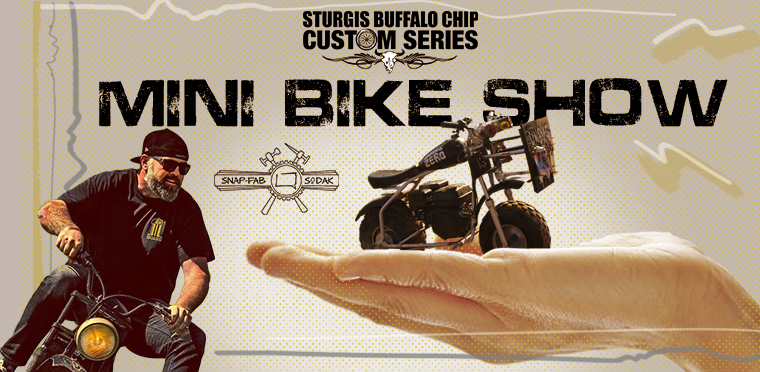 Mini Bike Show - Tuesday, Aug. 8, 2023
Featuring Joe Mielke of Snap Fabrications
They say it's not the size of the bike that matters, but rather how you customize it. Nowhere will that simple truth be more evident than the Camp Zero Mini Bike Show
Presented by Snap Fabrications and featuring Joe Mielke. Whether you're a master fabricator or a self-deprecator and letting your freak flag fly is the name of the game. As long as it's small in stature and big in character, give that puppy a pull-start and ride it on in to Camp Zero for a little bit of fun.