Ride into this All-Women's Bike Show!!
You don't have to have a fully custom built motorcycle to show it off – we want to see what you ride! Whether you've got a mile muncher covered in dirt, which may win the Dirtiest Bike award, a mild custom, an insanely clean bike that might win the Cleanest Bike Award, or even a really great story behind your ride, roll down on Tuesday to show it off at the Biker Belles Women's Bike Show!
While this show will only be displaying bikes ridden by women, all are invited to attend! A unique collection of women-owned machines will be on display during the Sturgis Buffalo Chip's Biker Belles®. Women's Day in the Biker Belles ride-in bike show.
Who:
You and Some of the Baddest Moto Babes Around
What:
Biker Belles Women's Bike Show Presented by Maiden Moto
When:

Tuesday, Aug. 8, 2023
11:00 a.m.-1:00 p.m. – Registration
3:00 p.m. – Judging
3:30 p.m. – Awards

Where:
Why:

To Feast Your Senses On Some of the Coolest Female-Owned Bikes, Learn the Stories Behind Them, Win Prizes!

How:

It's FREE! to enter and attend! Ride in to register.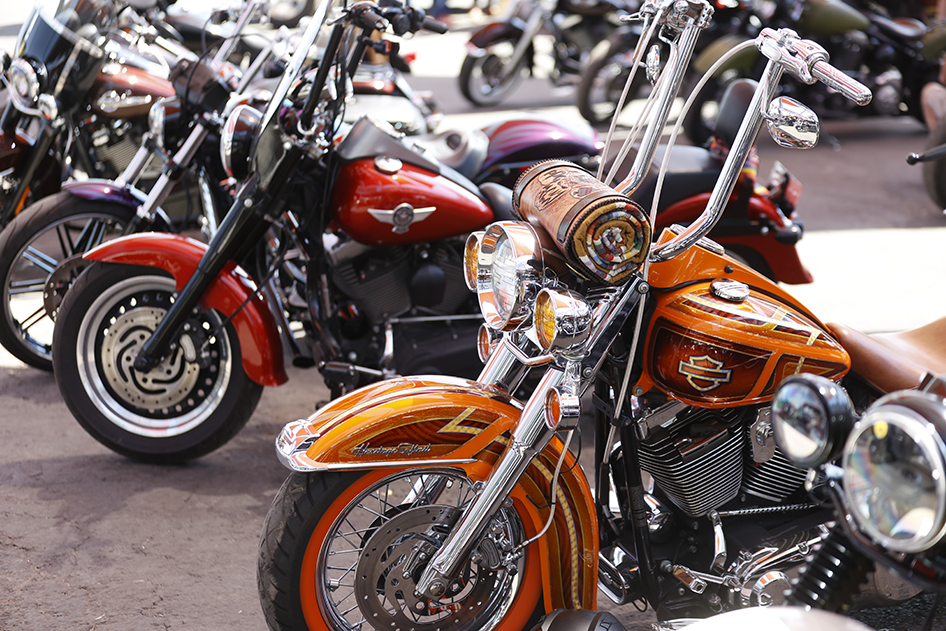 Women, men, Buffalo Chip guests, and all Sturgis Rally attendees are welcome to explore this one-time collection of bikes surrounded by the rustic ambiance and the vibrations of motorcycle and music history. And because the show takes place at the Buffalo Chip's free-access CrossRoads destination, there's no admission fee.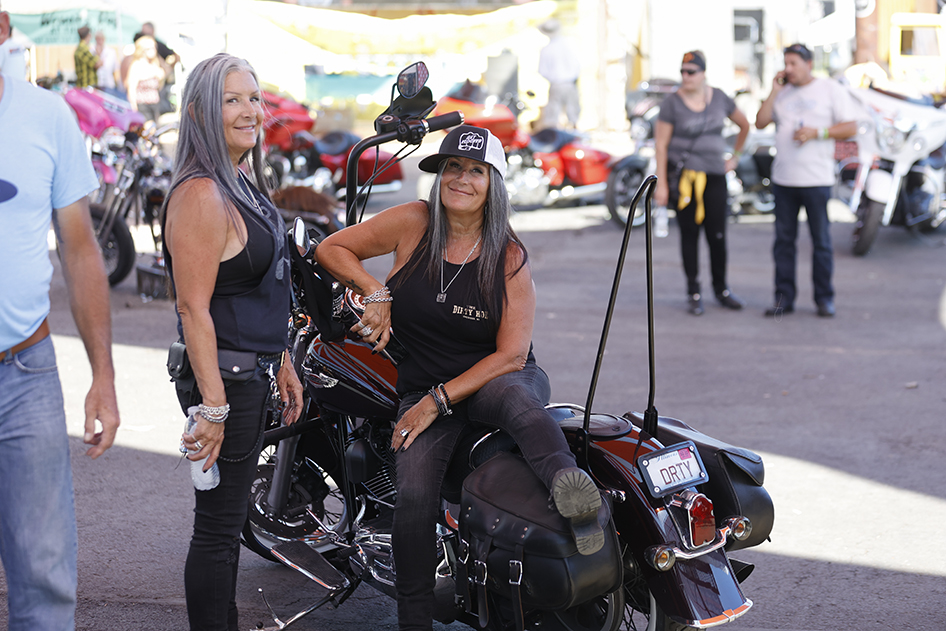 There's also no cost to participate, and interested participants may ride and register on the day of the show.
Registration and display begin at 11 a.m., and the show kicks off at 1 p.m.
Classes
Full Custom
Dirtiest Bike
Cleanest Bike
Maiden Moto Choice Award
Ride Wild Choice Award
Best Bike Story
Best 2-Up Touring
More fun categories to be announced soon!
Awards
Stick around to see who wins during the award presentation at 3:30 p.m.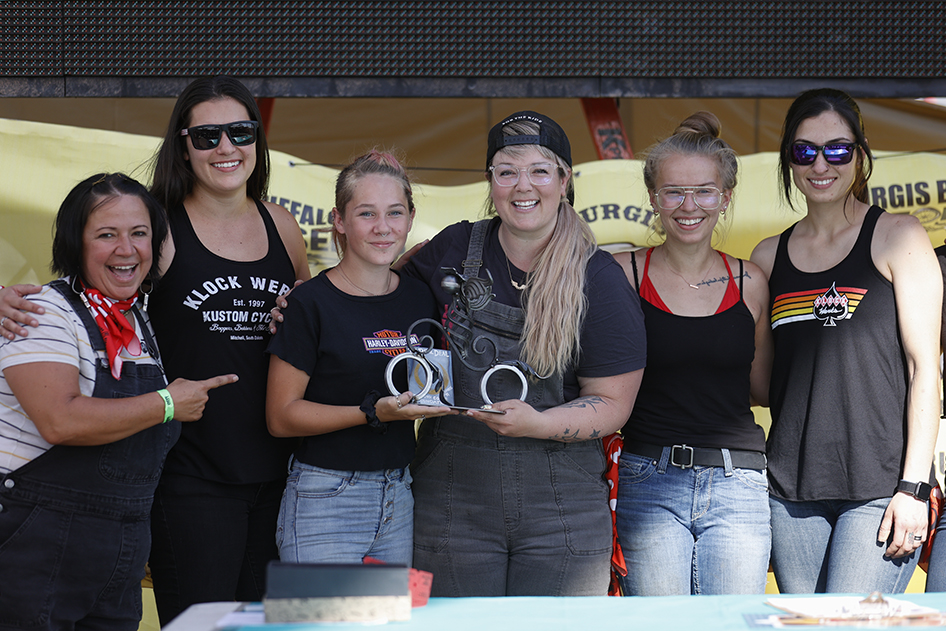 Support women who ride and two-wheel lifestyle enthusiasts by participating in this exciting women's bike show! Sign up today!