See more info about each portion of the event below.
Pre-Registered Rider Check-In with Coffee and Snacks
NOTE: Only accepting online registrations.
7:30 a.m.
Group Photo
8:30 a.m.
Kickstands up for The Morning Ride™
9:00 a.m.
CrossRoads at the Buffalo Chip
Non-Rider Check-In Opens with Coffee and Snacks
Note: Only accepting online registrations
10:00 a.m.
Ride Arrives
10:15 a.m.
The Comfort Zone
By Team Diva, Silent Auction & Retail Experience Open
10:30 a.m.
Coffee Clutch & Featured Speakers
with Brunch Catered by Bonafide Food Love
10:45 a.m.
Silent Auction Ends
11:45 a.m.
Biker Belles Women's Bike Show Registration
11:00 a.m. – 1:00 p.m.
Real Deal Revolution Workshoppes
1:00 – 4:00 p.m.
Biker Belles Women's Bike Show
Presented by Maiden Moto
12:00 – 3:30 p.m.
Biker Belles Women's Bike Show Awards
3:30 p.m.
The Biker Belles Ride and Celebration will start at The Lodge at Deadwood. Here you can gather with friends to fuel up with coffee and breakfast snack.
Check-in begins 7:30 a.m., and kickstands go up for the Morning Ride™ at 9:00 a.m. Please note, there will be no on-site registration this year. Online reservations will be taken through Friday, Aug. 4 at 5 p.m. MDT.
There will also be a separate check-in starting at 10:00 a.m. at the CrossRoads at the Buffalo Chip for those who are unable to make the ride but can join for the celebration and Coffee Clutch.
The scenic journey led by Ride Captain Athena "Chickie" Ransom and Biker Belles Ambassador Diva Amy Skaling will guide you through the winding turns of Hwy 385, Nemo Road and Vanocker Canyon before it arrives at the Buffalo Chip CrossRoads.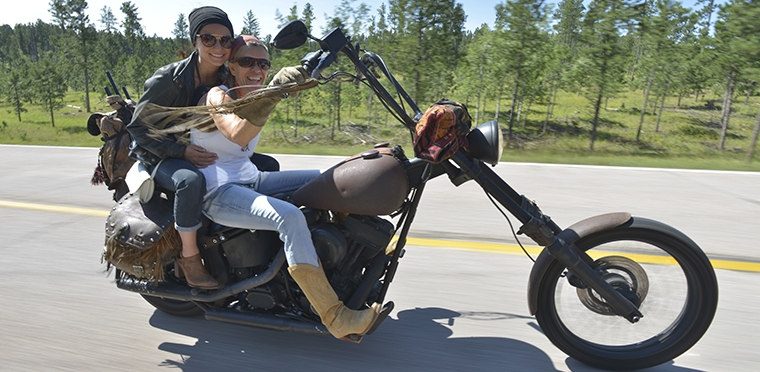 THE COMFORT ZONE BY TEAM DIVA
Enjoy some well-deserved pampering, chair massages, facial care, hair care and a retail experience including jewelry, clothing and riding gear.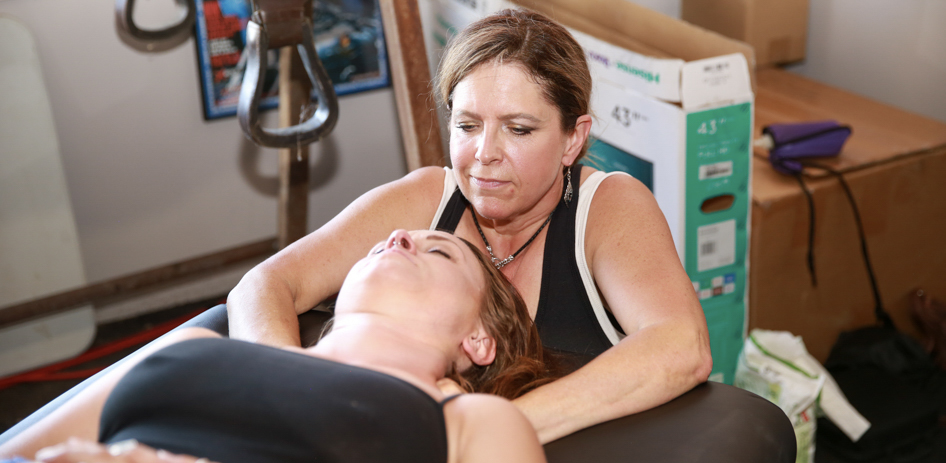 Listen and be inspired by the speaker where a group of influential women in the motorcycle industry will share their experiences with motorcycling in the Coffee Clutch.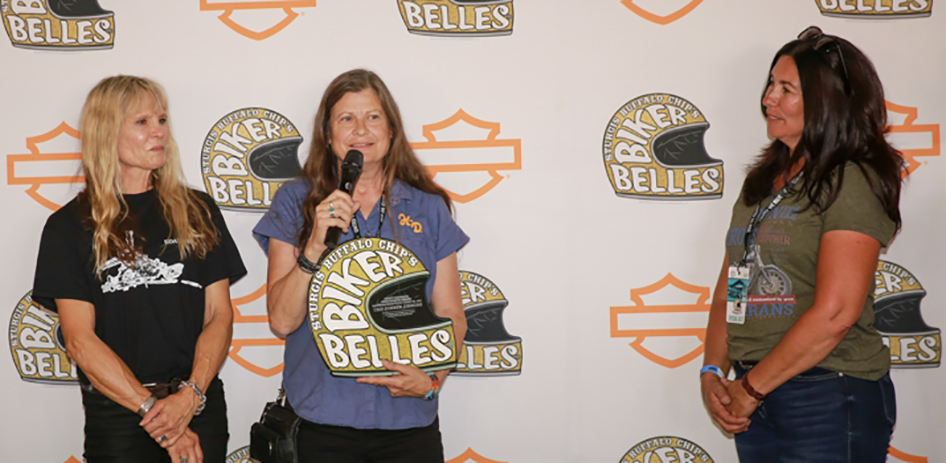 Mix and mingle with friends old and new at the Biker Belles Brunch catered by Bonafide Food Love that features MotoDoffo wine tastings and coffee from Sturgis Coffee Company! You'll enjoy a delicious meal fit for a queen.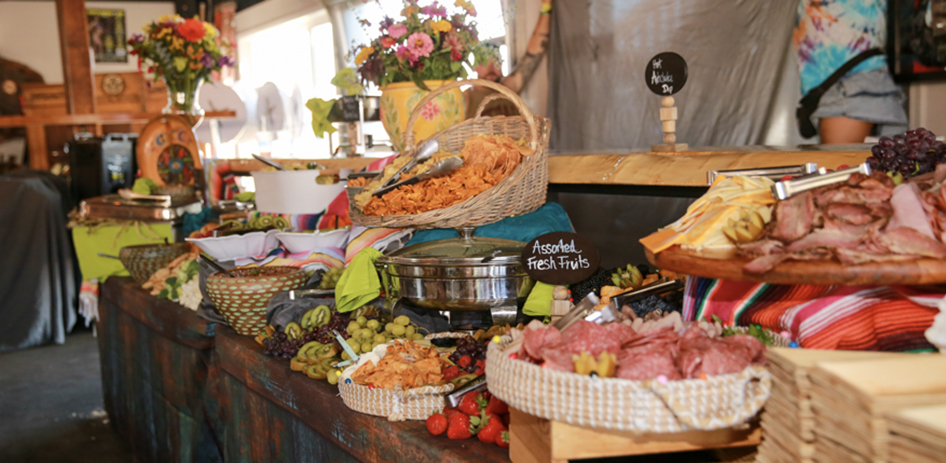 You don't have to have a fully custom built motorcycle to show it off – we want to see what you ride! Whether you've got a mile muncher covered in dirt, which may win the Dirtiest Bike award or even a really great story behind your ride, roll down on Tuesday to show it off at the Biker Belles Women's Bike Show!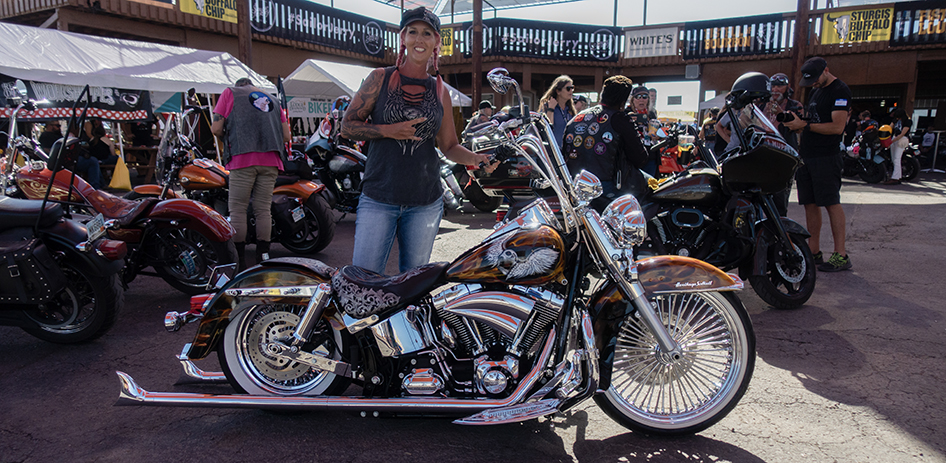 REAL DEAL REVOLUTION WORKSHOPPES
Join the hands-on fun! Welding, pin striping, leather stamping, jewelry making and more at the Real Deal Revolution Workshoppes presented by Bikers Belles, The Jessi Combs Foundation and Wyotech.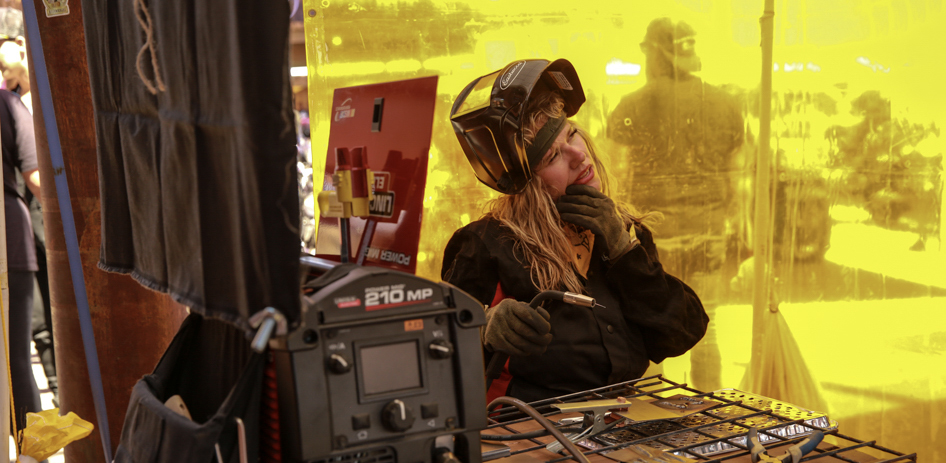 2022 Workshoppes Included:
Theresa Contreras – Pinstriping
Emily Stewart – Welding
Sarah Winslow – Leather work