Thank you for making it possible for every dollar of the rider's contribution to be donated.
Legendary savings could be yours. Get coverage from the #1 motorcycle insurer, Progressive. They offer affordable insurance for bikes of all kinds, including cruisers, dirt bikes, touring bikes, and more with excellent rates and excellent coverages. Get a Progressive motorcycle quote today, starting with basic liability as low as $75 a year. It's easy to quote and you could qualify for a variety of discounts to help you save. See why nearly 1 in 3 insured motorcycle riders choose Progressive to protect the ride they love.

BuzzBallz, LLC/Southern Champion is a woman-owned and family-operated distillery, winery and brewery in the state of Texas, which was founded in 2009 as the result of Merrilee Kick's master's degree thesis project. Since its inception, BuzzBallz, LLC/Southern Champion has greatly expanded its product base and begun to grow into a worldwide brand. As the only joint distillery, winery and brewery in the US that is woman owned, this company has gained significant recognition, boasting distribution nationwide and dozens of awards. The company's mission is to create fun and innovative premixed cocktails for the world, made with high-quality ingredients. Learn more at: www.buzzballz.com.

Bonafide Food Love is a Wyoming-based food truck and catering company, specializing in local, fresh, organic cuisine. We are proud to support local producers and small-scale agriculture in our pursuit of the freshest ingredients. 
We enjoy community events in our hometown of Sheridan and traveling to Sturgis every year to participate in the "Best Party Anywhere." As we roll into our 5th year as vendors at the Buffalo Chip, we are proud to be a part of the Ride Wild – Wild Gypsy Tour Camp and to provide fresh foods with friendly service up at the Bonafide Oasis area.
Each year, we have been honored to support and sponsor the Biker Belles lunch conference for female riders. As woman riders, we love watching the continued support for the industry growth in uplifting all women riders to join together and encourage each other's growth and pursuit of the freedom of the open road! 
We can't wait to see you and nurture and nourish you with our Food Network Award-winning meals and great hospitality.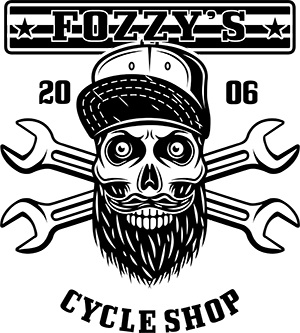 Whether you need a fresh set of rubber, a new battery, or an oil change, Fozzy's Cycle Shop has you covered as the service and repair arm of the Buffalo Chip Garage! Paul "Fozzy" Fosdyck and his dedicated team have earned a reputation for being some of the best motorcycle mechanics in the rally circuit. Although they specialize in Harley and have genuine Harley-Davidson parts available, they service and repair all makes and models. You'll find them using premium brands you know and trust.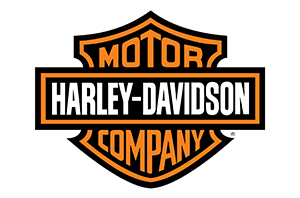 In 1903, out of a small shed in Milwaukee, Wisconsin, four young men lit a cultural wildfire that would grow and spread across geographies and generations. Their innovation and imagination for what was possible on two wheels sparked a transportation revolution and lifestyle that would make Harley-Davidson the most desirable motorcycle brand in the world. Today, we continue to define motorcycle culture and lifestyle, evoking soul-stirring emotion reflected in every product and experience we deliver – like we have for well over a century and will for generations to come.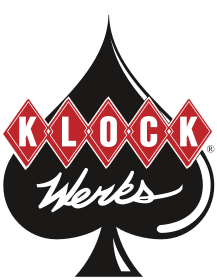 Klock Werks exists where passion and fuel mix. That's who they really are. They are passionate about family, faith, and motorsports- basically anything that burns gas. Their passion to exceed customer expectations with a commitment to respect, honesty, and teamwork has brought them from their start in 1997 to today. They've built crazy choppers, big wheel baggers, the Hobo, the Cherry Bomb, and the World's Fastest Bagger. Klock Werks has led, joined, and honored trends in their growth to become a company that creates parts to add timeless style. Klock Werks took a leap from garage builders to a nationally and internationally recognized innovator of powersports products after winning the 2006 Discovery Channel Biker Build Off with the World's Fastest Bagger. The Flare Windshield, a product that has revolutionized the air management industry, was born on the Bonneville Salt Flats, where Laura Klock and daughters Erika and Karlee made history setting land-speed records.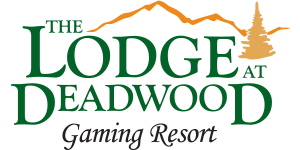 Experience the most luxurious accommodations, the finest dining, and the best casino in Deadwood at the Lodge at Deadwood Gaming Resort. Here you'll find everything you'd ever desire to make your getaway a memorable one. Whether you're traveling with family or a group of friends, we are the perfect place to stay for any occasion. Our indoor water playland is a hit with kids of all ages. And for adults, our casino provides endless entertainment and fun. We are close to some of the most iconic and historical landmarks in the Black Hills including Historic Main Street, the Adams Museum, and more! Don't worry about driving. We make getting around easy with our hourly trolley service. Learn more at deadwoodlodge.com!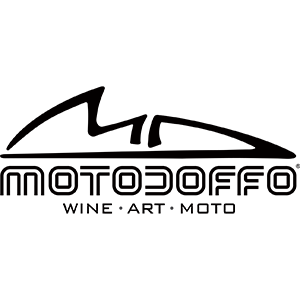 What began with founder Marcelo Doffo's vintage motorcycle collection has evolved into a line of moto-inspired wines and lifestyle apparel located at Doffo Winery in Temecula, California. MotoDoffo Wines produces limited quantities of several unique wine blends throughout the year, with MotoDoffo Wine Club members receiving priority access and special pricing. Each year, MotoDoffo curates original artwork from a motorsports-focused artist to feature on their iconic wine labels, bringing together the Doffo Family's passions for wine, art and moto. Tastings and tours are available at the winery, where guests can also see some stunning examples of rare and unique motorcycles and scooters from the Doffo Family's collection. Visit www.motodoffo.com for more information.

Fremont Beverages has been quenching the thirst of new Pepsi generations for almost 47 years. Thanks to a chance meeting with a Denver Pepsi-Cola bottler in 1945, Newell Sargent decided to leave his employment at George W. Clayton College for Boys and venture into the soft drink business. A two year search for a small bottling plant led Mr. Sargent and his wife, Mabel, to Worland, Wyoming. The Sargents sold their home and borrowed money from both their parents and an Aunt, and purchased the Worland Bottling Plant. They opened for business as Pepsi-Cola Bottling Company in June of 1947. The one-production-line operation bottled two flavors – Pepsi-Cola and Nesbitt Orange. In the early days at 821 Pulliam in Worland, Mr. Sargent batched and Mrs. Sargent ran the twelve spout Diamond filler. Two full time employees completed the work force that produced, sold and distributed 1100 cases a week. It was a modest beginning to a Company that now employs over 1000 people with 29 facilities operating in a five state region, and producing 48 flavors and brands in bottles, cans and juice packs.
Among the many flavors produced and distributed by Fremont and Admiral Beverages are: Pepsi, Diet Pepsi, Caffeine Free Pepsi, Mountain Dew, 7UP, Dr. Pepper, Crystal Pepsi, A&W Root beer, Slice, Nehi grape, Sunglo, Orange Crush and many more. For more information log onto www.pepsi.com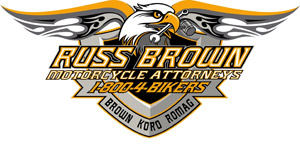 Russ Brown Motorcycle Attorneys
Russ Brown Motorcycle Attorneys has been part of the Sturgis Motorcycle Rally for over thirty years and have been a part of the motorcycling community at large for close to 35 years. Russ Brown is also the sponsor and creator of the volunteer program BAM, Free Breakdown and Legal Assistance for motorcyclists. With over 1.5 million members, BAM has been able to assist stranded motorcyclists who are far from home with volunteer roadside assistance and legal assistance nationwide. "We take great pride in our track record over the decades of helping bikers on the road and in the courtroom." Russ Brown, Motorcycle Attorney. The Law offices of Russ Brown Motorcycle Attorneys – Brown Koro & Romag, LLP – are a nationwide law firm fighting for bikers who have been injured in a motorcycle accident. 1-800-4-BIKERS www.russbrown.com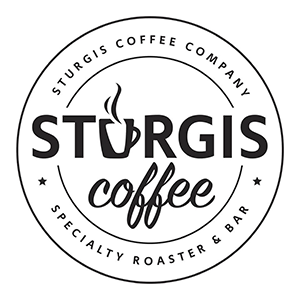 South Dakota native, Anna (Rowett) Kahler has been in the coffee biz for over 21 years. Blending stellar service, consistent quality products and entrepreneur spirit, Anna has created a caffeination destination. Her shop's atmosphere is a mix of modern & warmth. Offering hip merch, fun apparel, and the classic proprietary blends of fresh roasted beans her store is known for. Anna's innovation has cultivated a coffee culture & transformed Sturgis Coffee into the ultimate experience. 

TEAM DIVA is the blingy, leopard-print brainchild of Diva Amy Skaling, who lives by the mantra that anything worth doing is worth OVERdoing! TEAM DIVA specializes in headwear and accessories, and it boasts customers around the globe, including Poison's Bret Michaels. Put on one of their wonderfully custom pieces and you'll feel totally unique and, better yet, special!
TEAM DIVA was named after all of Diva Amy's girlfriends of past, present, and future, because a TEAM of DIVAS knows how to get what they want with style and grace. They are strong, beautiful, can handle anything and strive to be unique.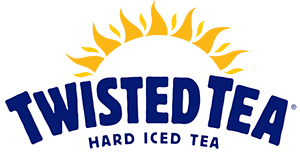 Twisted Tea Brewing Company
Twisted Tea, the No. 1 refreshing hard tea in the country, was founded in 2001 on the twisted promise that a hard iced tea should taste like real iced tea. Incredibly smooth and refreshing, Twisted Tea is made with real brewed tea for a delicious, easy to drink hard tea available in a variety of flavors, including fan favorites, Original and Half & Half. For more information, visit www.twistedtea.com. And follow them on social media @twistedtea #twistedtea