Custom Series' Show Includes Hanging Out, Talking Motorcycles and Supporting a Good Cause during the Sturgis Rally at the Buffalo Chip CrossRoads
Ride in and register for free for this no-nonsense motorcycle event coordinated by Joe Mielke that brings together motorcycle riders to have fun and show and talk motorcycles. The show is all about the riders, their stories and their ride. Tons of great prizes will be awarded based on popular vote thanks to the support of many of the biggest names in the motorcycle world and aftermarket parts industry. One hundred percent of the revenue generated from donations and t-shirt sales at this show go directly to LifeScape of SD.
Classes
The classes are straightforward
FXR
Dyna
How to Enter
Who:

You!
What:
FREE FXR Show & Dyna Mixer
When:
Sunday, Aug. 6, 2023
Registration – 9:30 a.m. – 11:00 a.m.
Show – 11:00 a.m. – 2:00 p.m.
Awards – 2:00 p.m.
Where:
Buffalo Chip CrossRoads
Why:
See the biggest and baddest collection of FXRs and Dynas anywhere during the Sturgis Rally, and have a great time for a great cause with fellow enthusiasts.
How:
FREE to see. FREE to enter.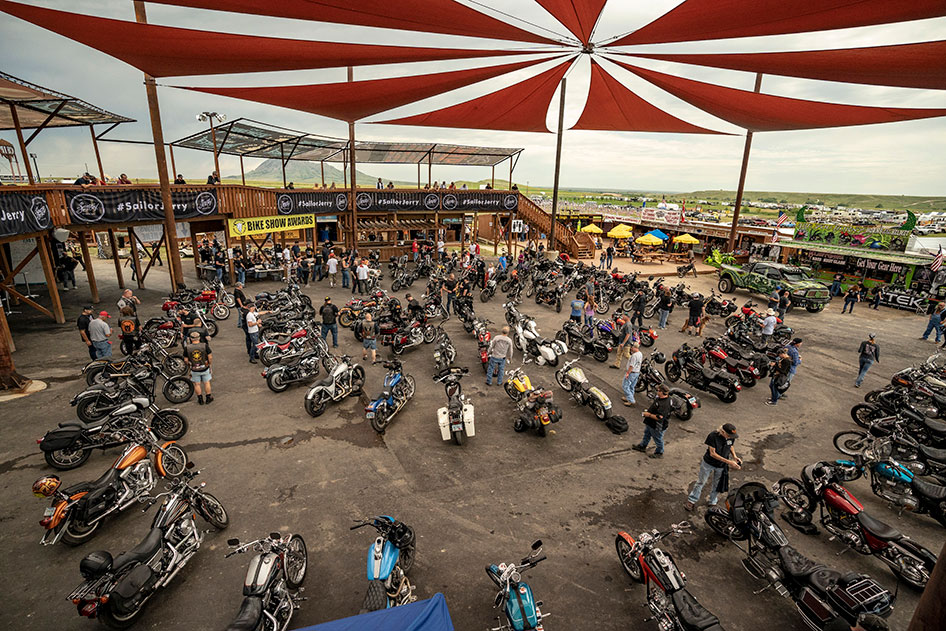 Ride your FXR or Dyna into the FREE REGISTRATION underneath the big orange sails at the Big Engine Bar pavilion in the Sturgis Buffalo Chip CrossRoads. Registration takes place from 9:30 – 11 a.m, and awards are at 2 p.m.
Prizes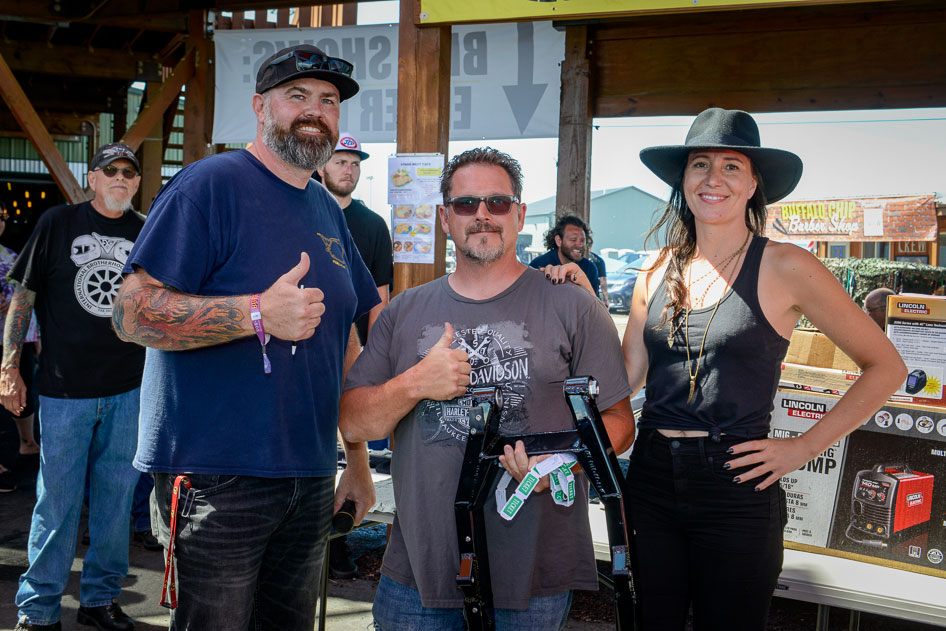 The FXR Show & Dyna Mixer is more of a charity event and motorcycle hangout than your conventional bike show, however that doesn't mean you'll go home empty-handed. The who's who of the aftermarket motorcycle parts industry kicks in prizes for the top entries in each class.
The Best in Show winner will also go on to compete against the winners of the other shows in the Sturgis Buffalo Chip Custom Series for the title of Custom Series King. All Best in Show winners will be invited onto the Buffalo Chip's legendary Wolfman Jack Main Stage where celebrity judges will crown the winner of this prestigious award.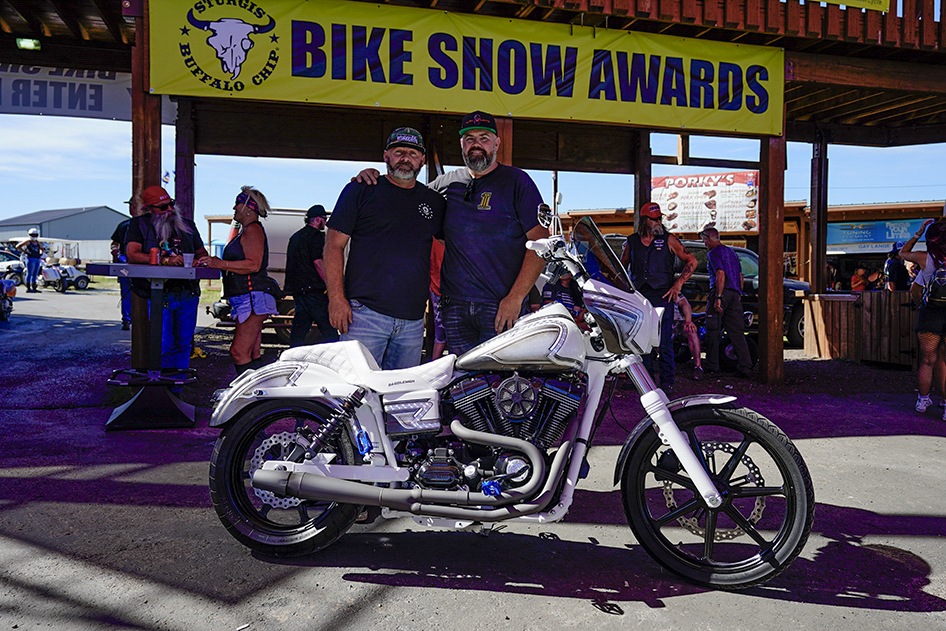 Details are still coming together on the prizes for this year. For updates, follow along on Instagram at @fxrshow, @fxrfriday or @sodakbigjoe.
Meet Joe Mielke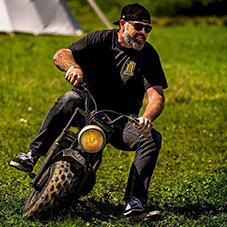 Joe Mielke is a true jack-of-all-trades– Designer, fabricator, artist, event coordinator, assistant zookeeper, a genuine motorcycle enthusiast/mechanic/builder and occasional minibike-riding nudist, among other things.
As the founder and chief organizer of the FXR Show & Dyna Mixer, entering its 11th year, Joe has created one of the best-attended bike shows of the Sturgis Rally while raising significant funds for worthy charities.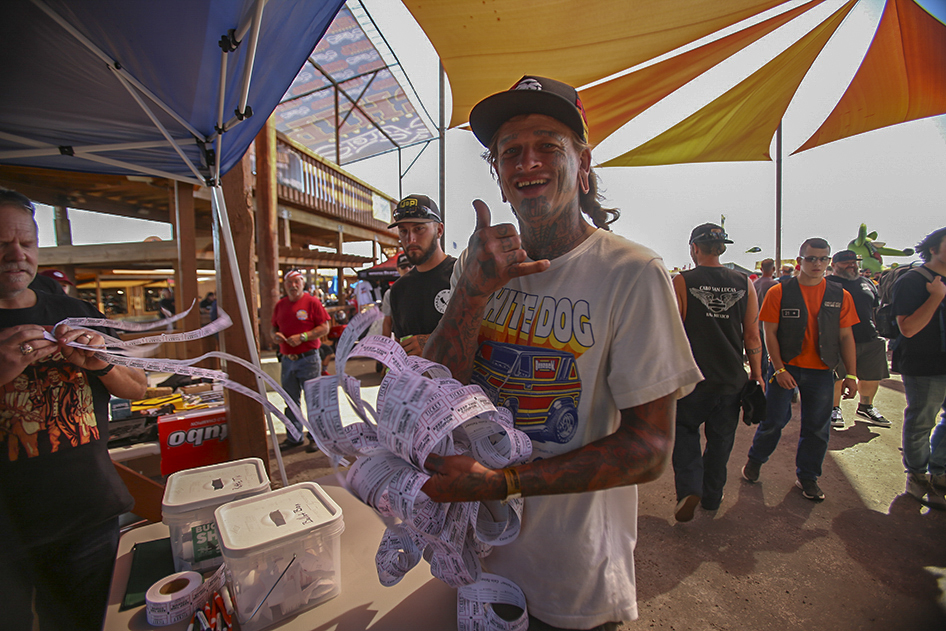 Don't miss your opportunity to be part of Sturgis Rally for FREE. Hang out, kick tires, enjoy a cold drink and some shade with fellow FXR and Dyna enthusiasts at the Best Party Anywhere.