They say that laughter is the best medicine, music feeds the soul and sunshine on your shoulders makes you happy. So, what happens when these three elements come together in one location during an event already known as The Best Party Anywhere®? Hangovers vanish, tan lines darken and friends smile so hard their faces hurt. And that's just the beginning.
Preview the magic of Buffalo Chip's Bikini Beach in the video below!
Every day is paradise at Bikini Beach during the Sturgis Motorcycle Rally. Starting daily at noon, comedian Chris Trew hosts a series of weird and wild Beach Games from the stage that will have you in stitches.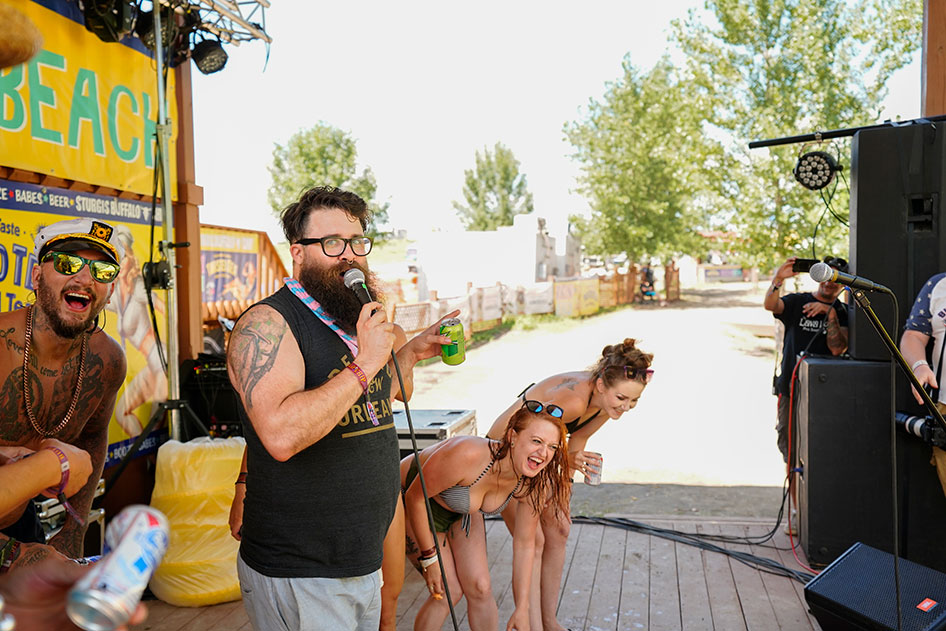 Since the stage is located next to the swimming hole, you can also take in the entertainment while relaxing on the beach or lounging deck, enjoying a drink from the cabana bar on the patio or showing off your best cannonball.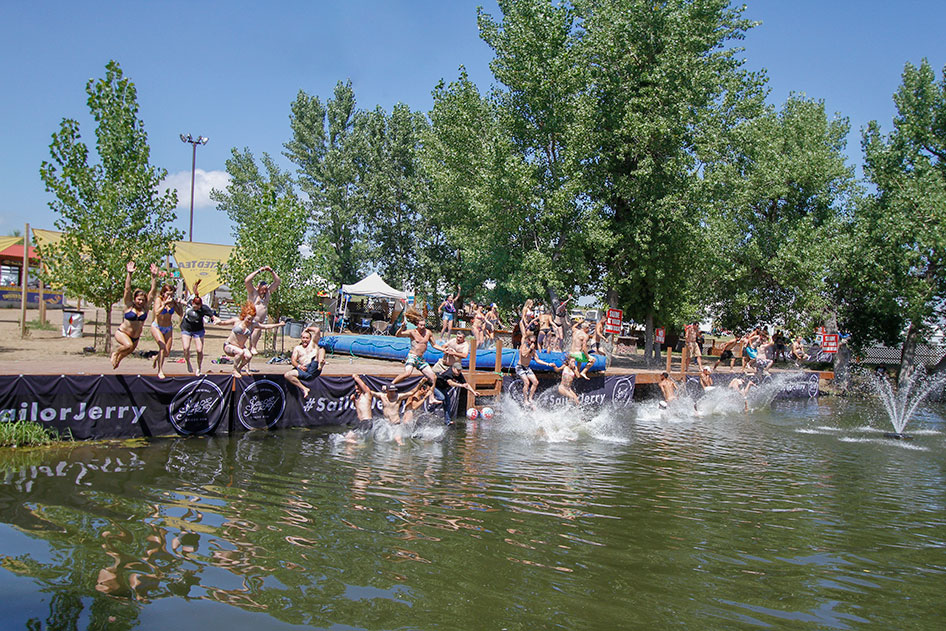 Here are just a few of the many ways you can cure what ails you at Bikini Beach…
Wash away the mistakes you made last night.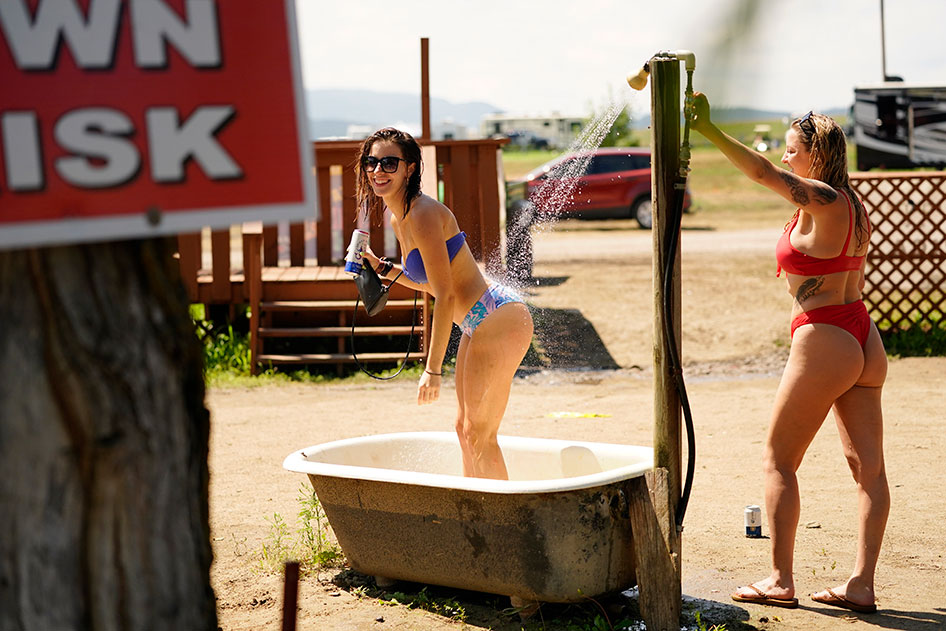 Start your day refreshed.
Get your vitamin D.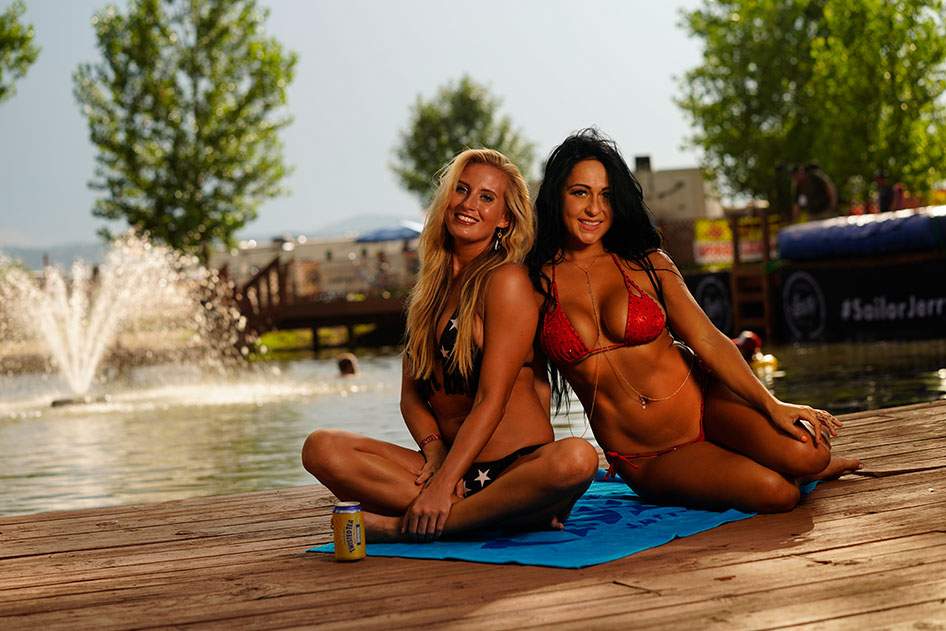 There's plenty of deck space to soak up some sun.
Beat the heat with a dive into the swimming hole.
…or a belly flop, face plant, back flip or cannonball.
Slip 'N' Slide on over to a free beverage.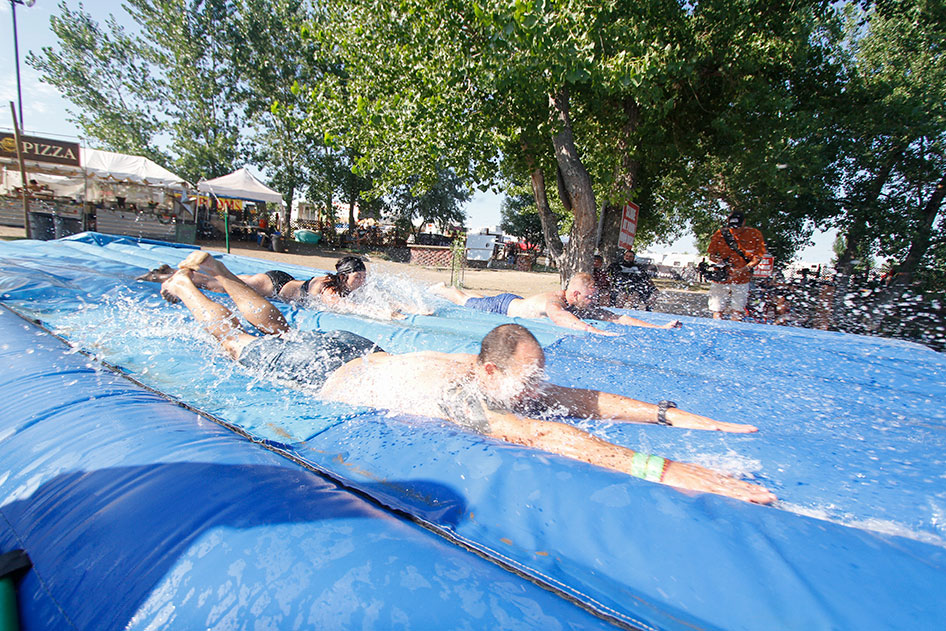 There's no bad time to launch yourself down the ginormous slip 'n' slide at Bikini Beach, but if you do it during the daily Slip 'N' Slide Relay, you can quench your thirst with a free Twisted Tea waiting for you at the end!
Lick a pickle.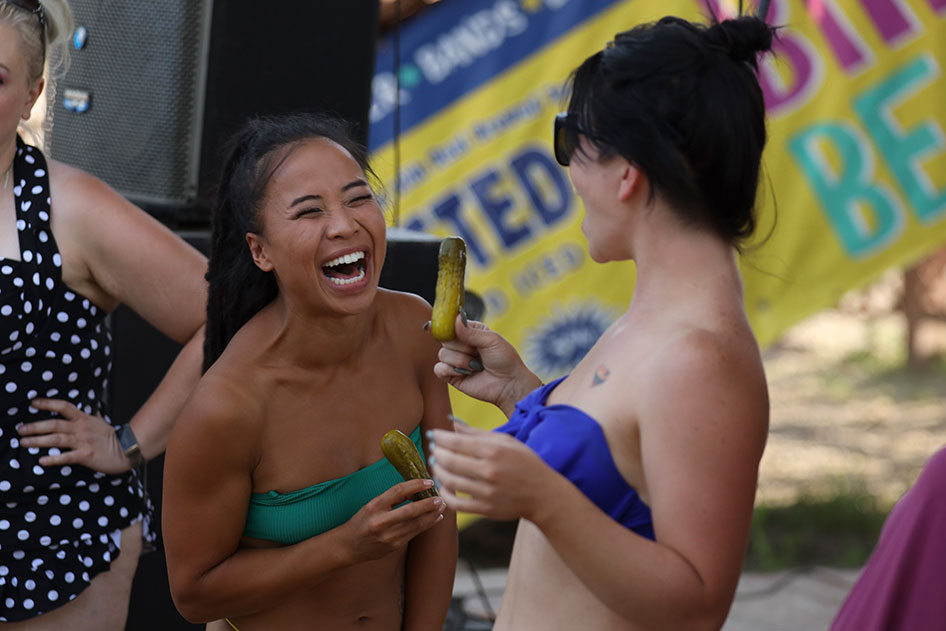 If you know, you know…not to mention, pickle juice is a great hangover cure.
Belt out your favorite karaoke song.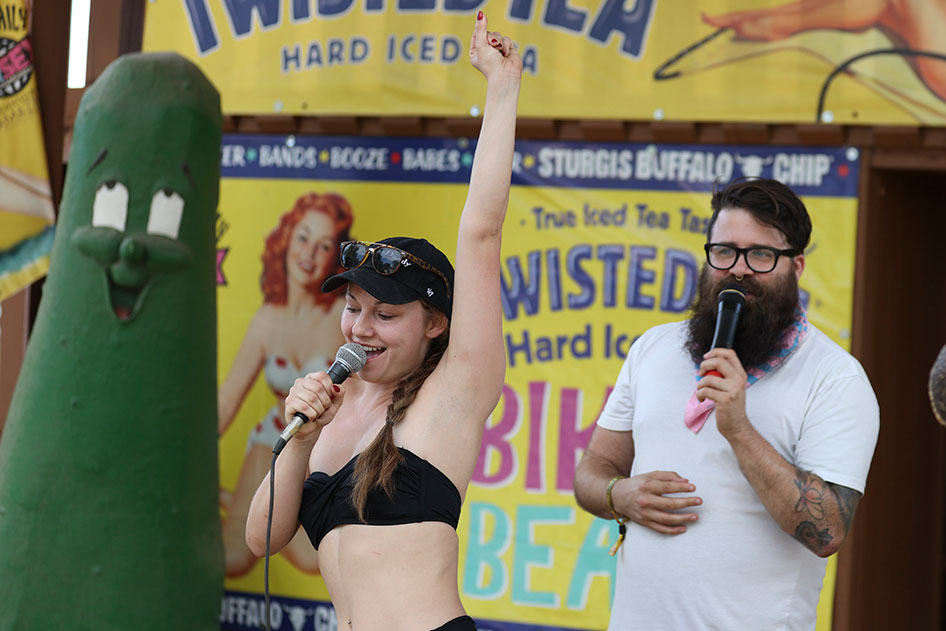 Everybody's got at least one song that gets them super fired up. If you need a little liquid courage to sing yours, there's plenty of Twisted Tea to go around.
Limber up.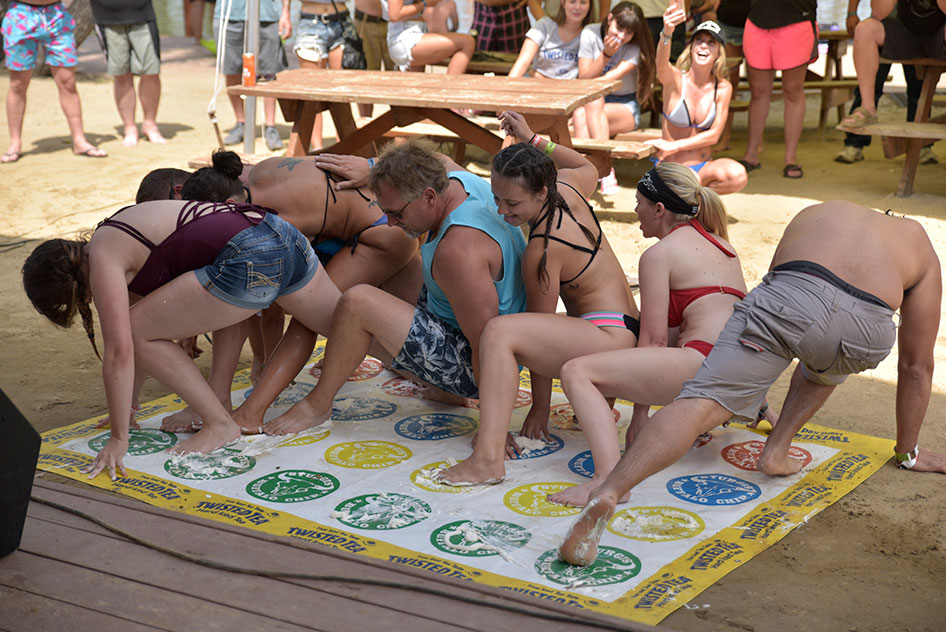 If you can manage to contort your body while balanced in giant piles of slippery whipped cream, you can probably do just about anything the day brings you.
Get your creative juices flowing.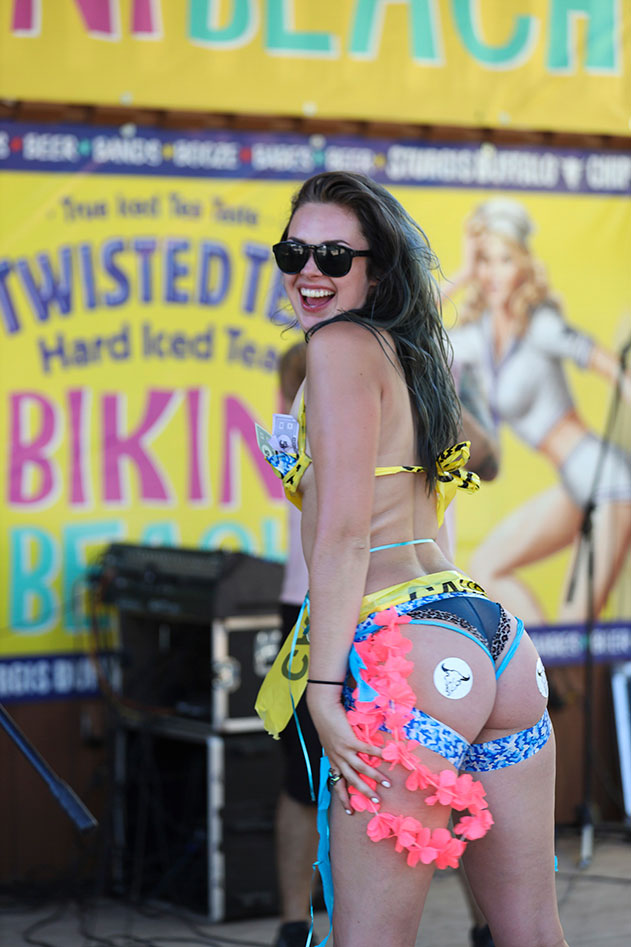 If you've got an exceptional sense of style and like to "Do It Yourself," then the daily
Homemade Bikini (and Mankini) Contest
is the place to put your skills to the test for a chance to win prizes.
Let your inner animal out.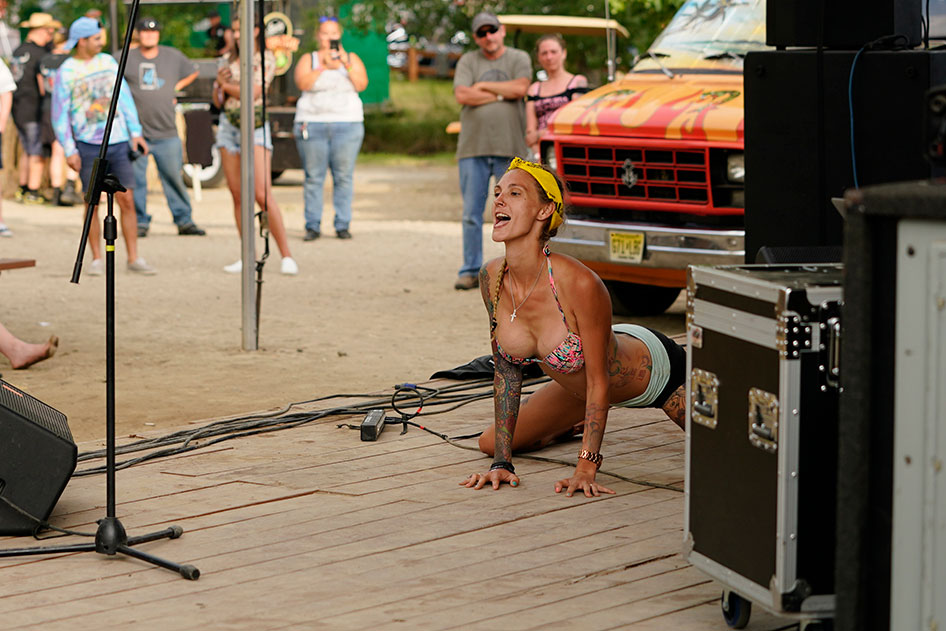 If you're an expert at making love to nobody in particular, then you'd make a serious contender in the
Air Sex World Championships
. If you're not an air Casanova, you can laugh yourself silly watching people do the dirtiest and most ridiculous stuff you've ever seen anyone do to the air.
Rock into the night.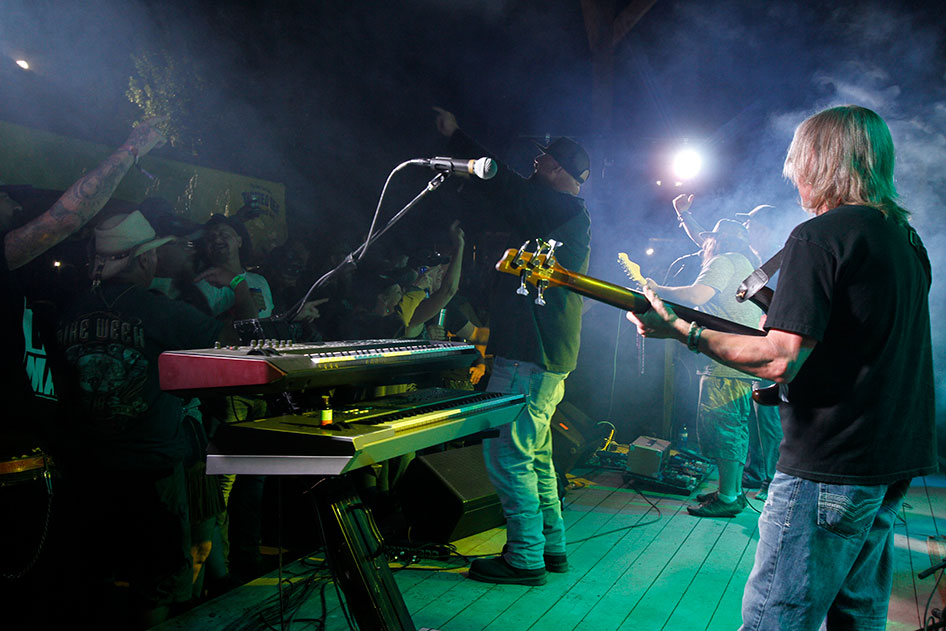 Some of the hottest bands tear up the Bikini Beach Stage every night at midnight. Kick off your shoes and dance in the sand.
What's your favorite way to unwind at Bikini Beach during the Sturgis Motorcycle Rally? Tell us in the comments below!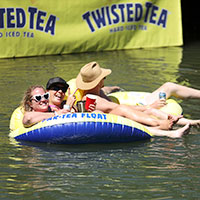 Presented by the Sturgis Buffalo Chip
Known as The Best Party Anywhere®, the Sturgis Buffalo Chip believes festivals should be fun like a burn out, reenergize you like a broken rule, and romance you like someone you just met and have to take home.
This nine-day festival of concerts and motorcycle events promises to bring you exciting events like flat track races and live performances from artists like Aerosmith, Willie Nelson, Five Finger Death Punch, Kid Rock, Rob Zombie and many more.
Find out more or get passes to the Best Party Anywhere at BuffaloChip.com and find out why it continues to be one of the most televised festivals in the world.