Whether they're on the back of your bike or the front of their own, sharing a ride with a female companion can double your pleasure and double your fun. So if you're in search of a pavement playmate, allow us to help you with an introduction. Here are 22 biker babes from the Sturgis Buffalo Chip® and 22 reasons you'd love taking them for a ride!
1. The good ride vibes put them in a great mood.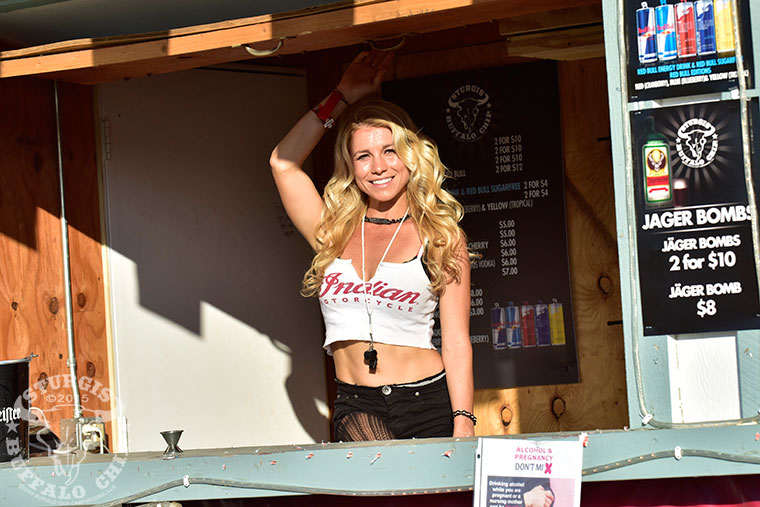 This Chip bartender's got beers for years and smiles for miles.
2. They like to live dangerously.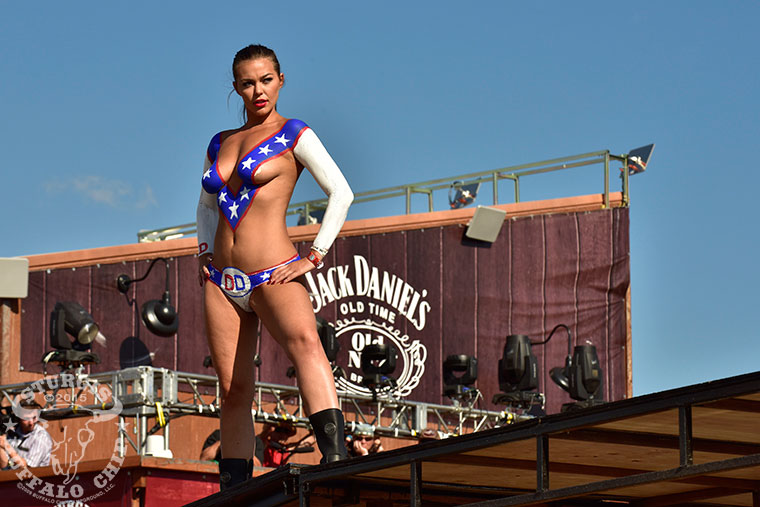 Calendar Model Sierra Rene shows no fear standing on Doug Danger's landing ramp prior to his Killer Jump. Bring Sierra and the rest of the calendar models home by ordering the official 2016 Buffalo Chip Calendar.
3. They love riding just as much you do.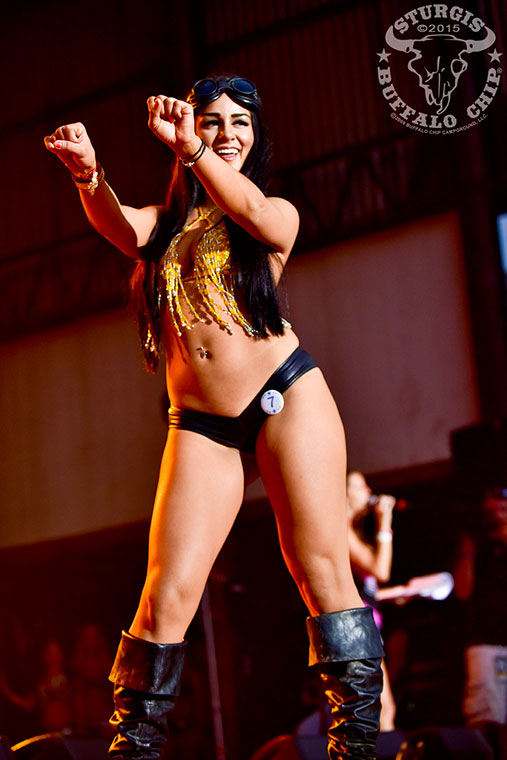 To get them to come along, you won't have to twist their arm …just twist the throttle! Check out the Miss Buffalo Chip Photo Gallery for more shots of beautiful biker babes.
4. They love being spontaneous.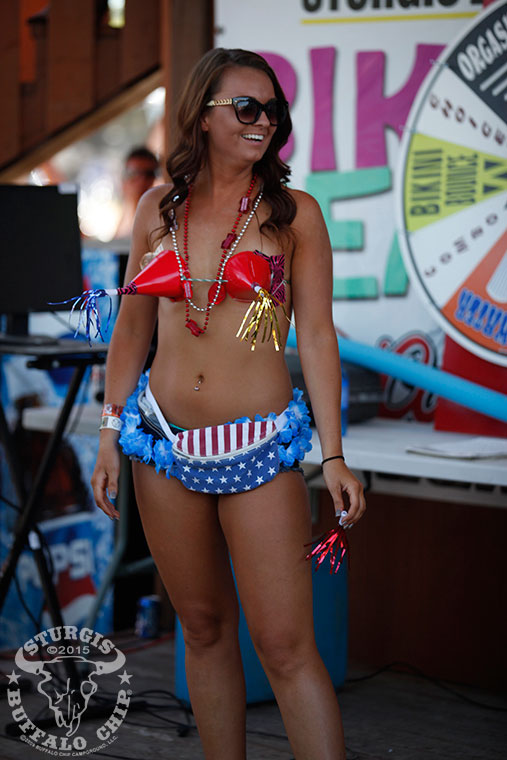 Check out the birthday suit this contestant made up on the fly in the Homemade Bikini Contest.
5. They're comfortable in their own skin.

Many add embellishments each year by visiting the Buffalo Chip's Tattoo Café.
6. They know how to handle their beer.
Is there anything sexier than a woman who's triple fisting it?
7. Their friends have your riding buddies covered.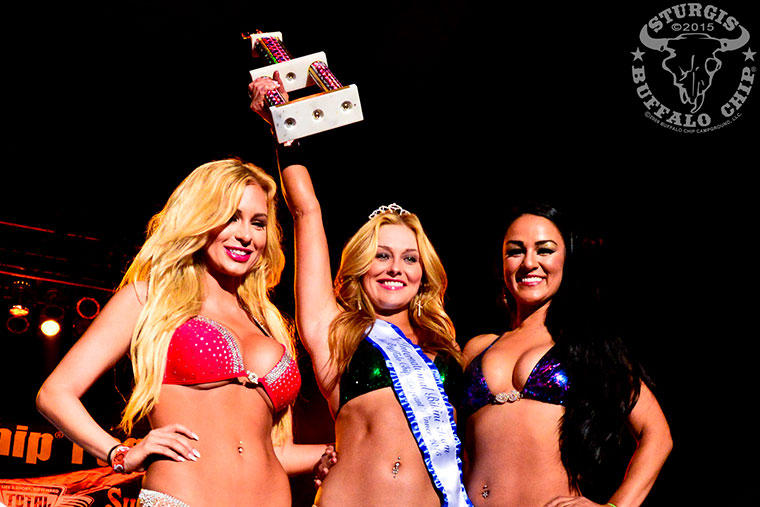 Making this choice would be a tough job. See more shots of Brittany, Rachel, Mary and rest of the 2015 Miss Buffalo Chip contestants in the Miss Buffalo Chip Photo Gallery!
8. They like to be on top.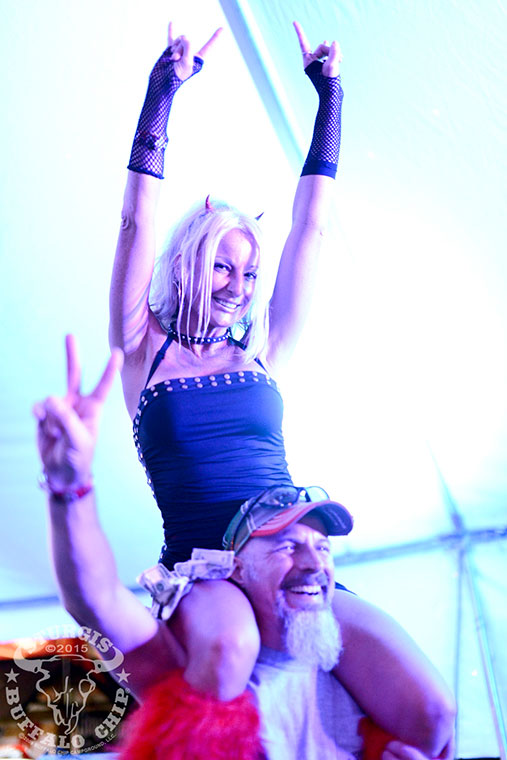 It's a great way to see (and be seen) over the audience.
9. They know the importance of beauty rest.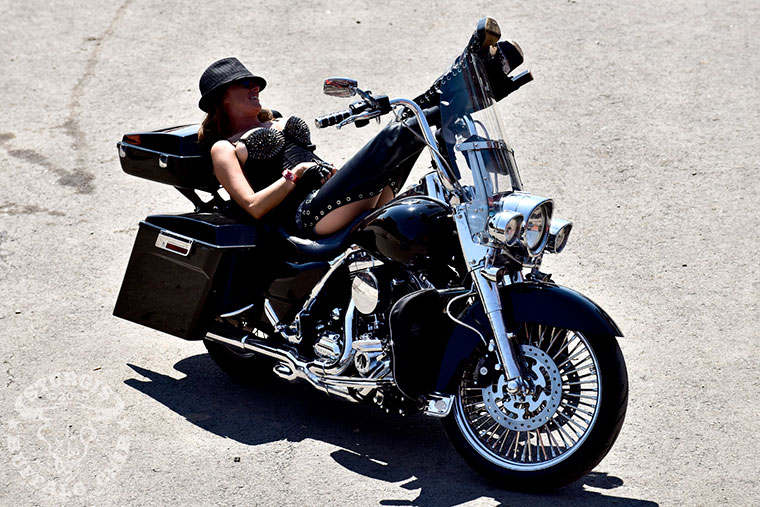 When the party goes all night, you've gotta catch some Zs sometime.
10. They've got an iron ass that can travel long distances.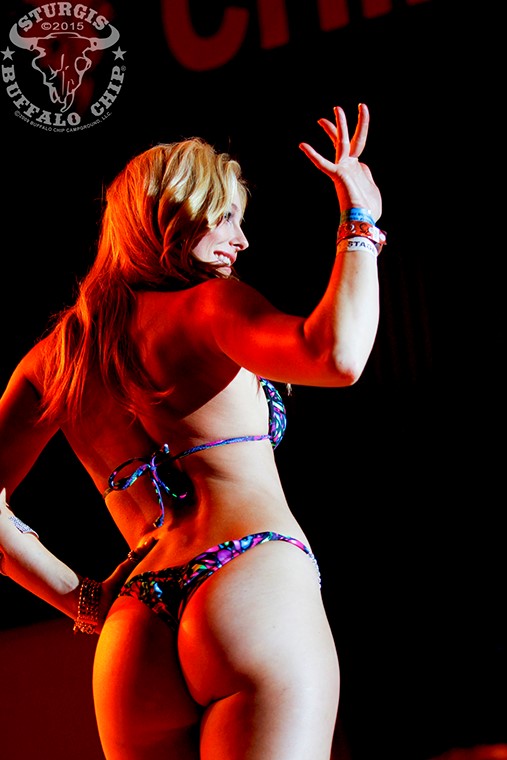 Miss Buffalo Chip 2016, Rachel, is ready to get her ass in gear! See more shots of Rachel and the other contestants in the Miss Buffalo Chip Photo Gallery.
11. They support second amendment rights.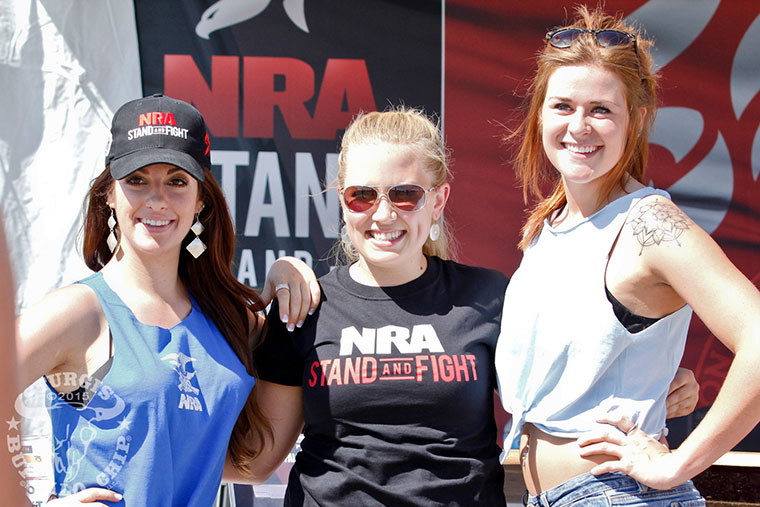 Sun's out, guns out for these NRA spokeswomen.
12. They appreciate the stripped-down look.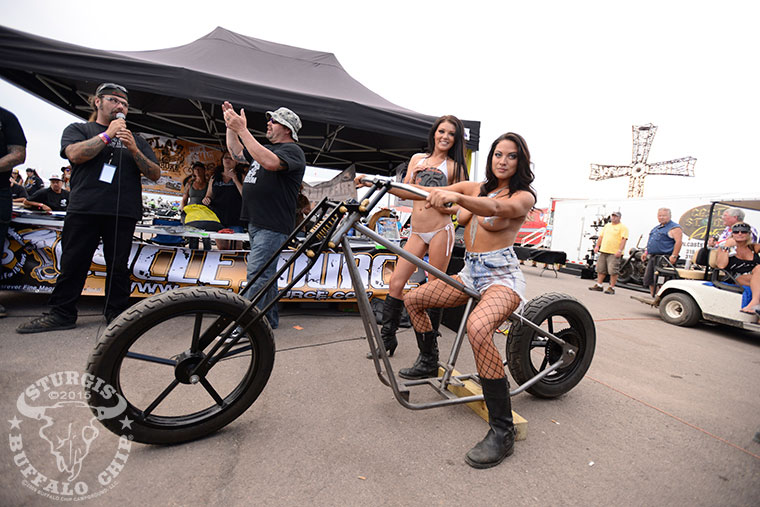 See more of Joyie and Alexa in 22 Poster Model Finalists Bare It All.
13. They only get sexier with age.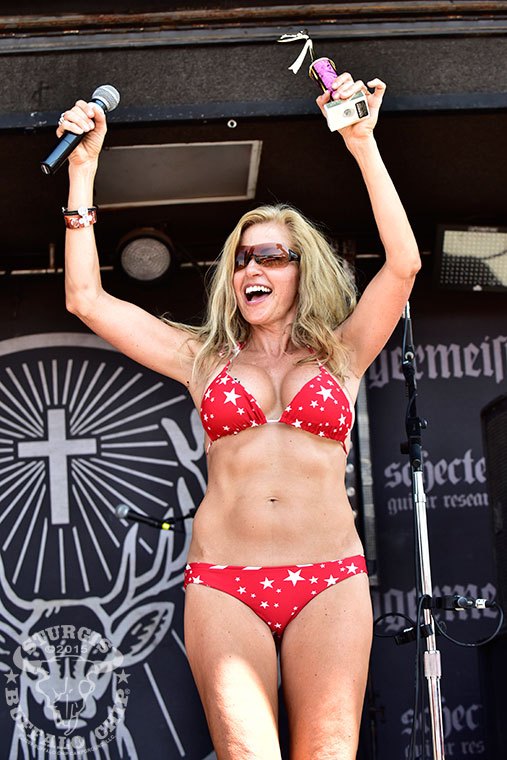 2015 Sassy & Classy Over 35 Model Contest winner Debbie is proof of that! See more in the Sturgis Rider® News article 5 Reasons Biker Women Get Sexier with Age.
14. They aren't afraid to show off the goods.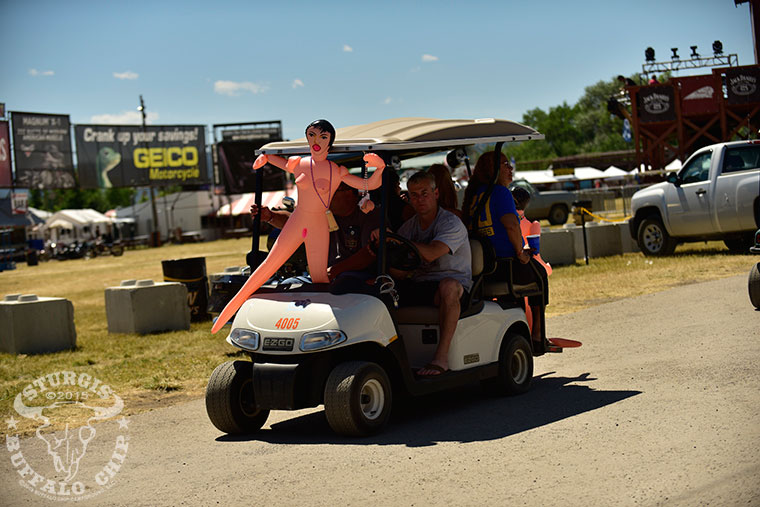 No one cares if what these biker babes are flaunting is real or fake.
15. They can stop you dead in your tracks with just one look.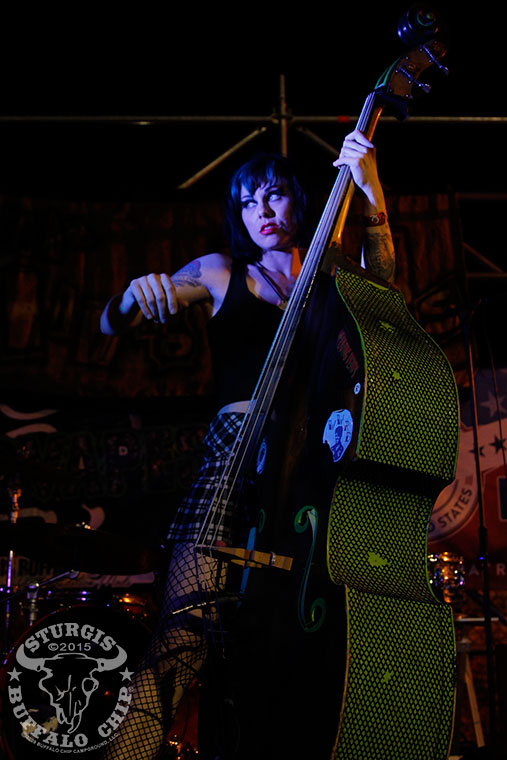 Symphony from Buffalo Chip showcase act The Living Deads will catch your attention with her sexy rockabilly swagger.
16. They love their country.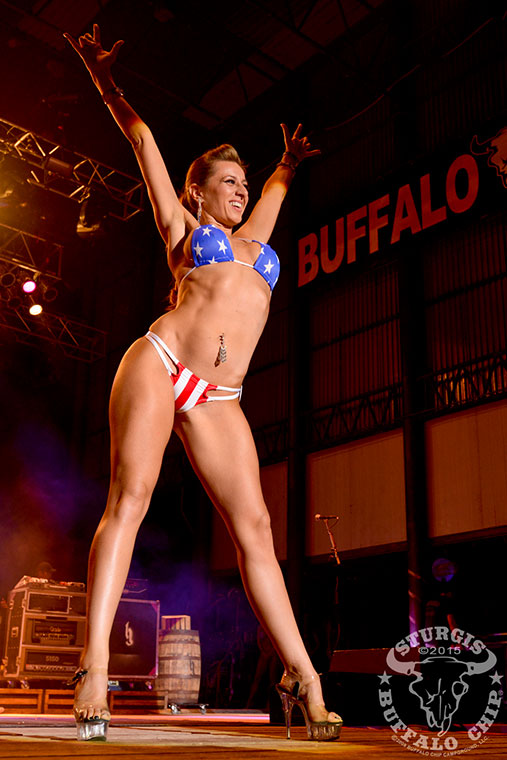 Who wouldn't be proud to salute this flag worn my Miss Buffalo Chip contestant Alexa? See more shots that'll make you stand at attention in the Miss Buffalo Chip Photo Gallery.
17. They're a little on the wild side.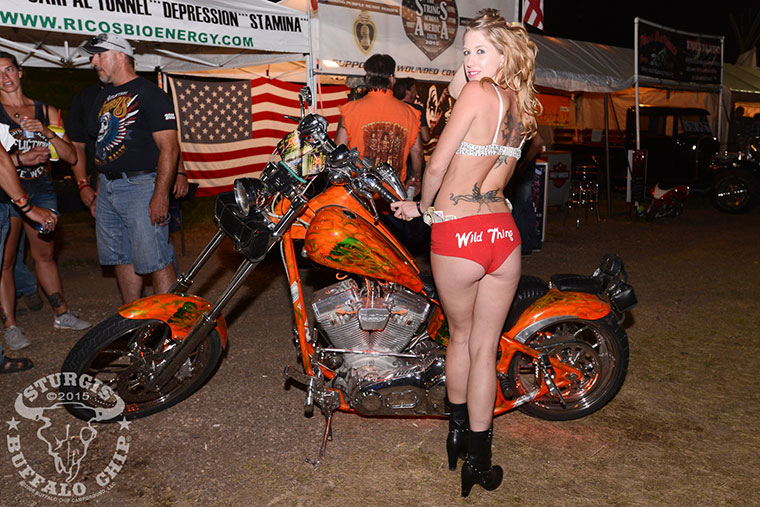 Wild thing…We think we love you.
18. They often travel in packs.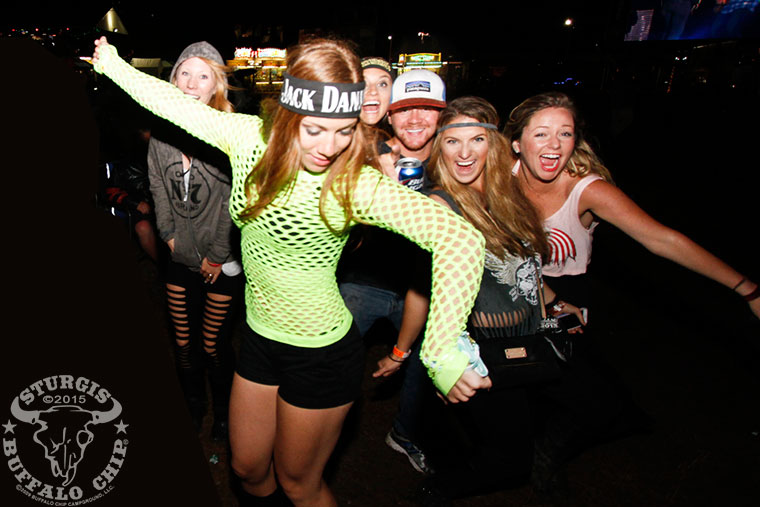 Where you see one, you're bound to find more.
19. They love their toys.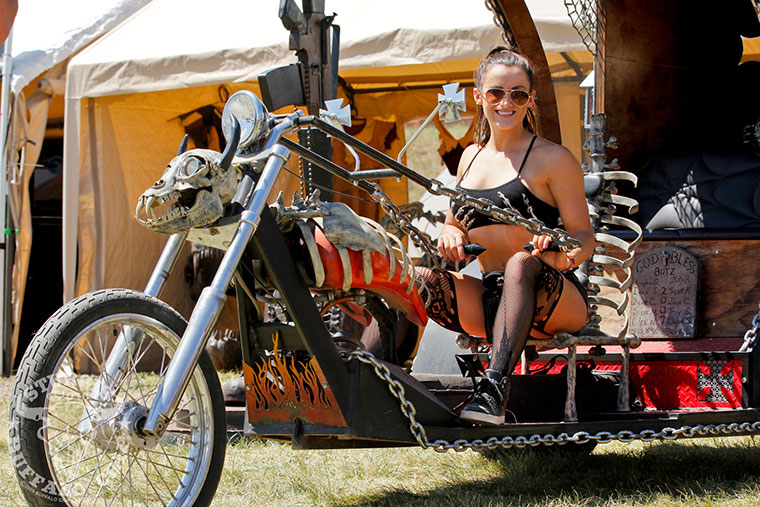 Just get a load of the seat on this toy hauler!
20. They know all the right moves.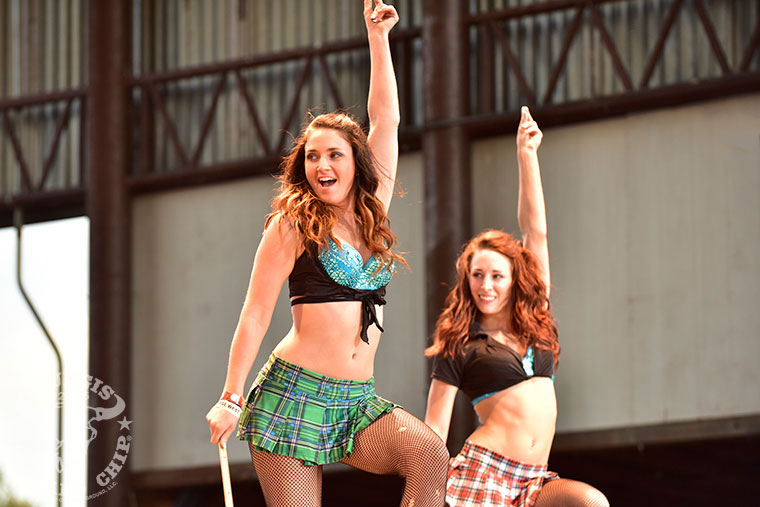 These schoolgirls graduated with honors from the University of Booty Shakin'.
21. They're flirts.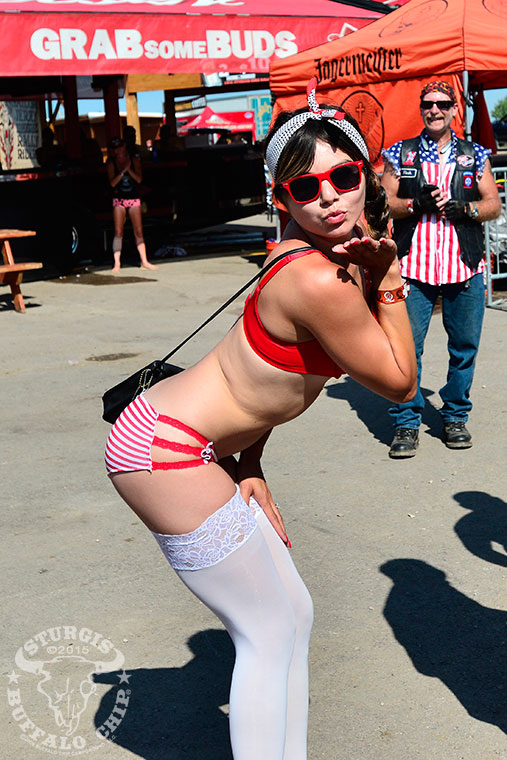 This player's on the prowl at Big Woody's Panty Party.
22. They won't turn their back on you.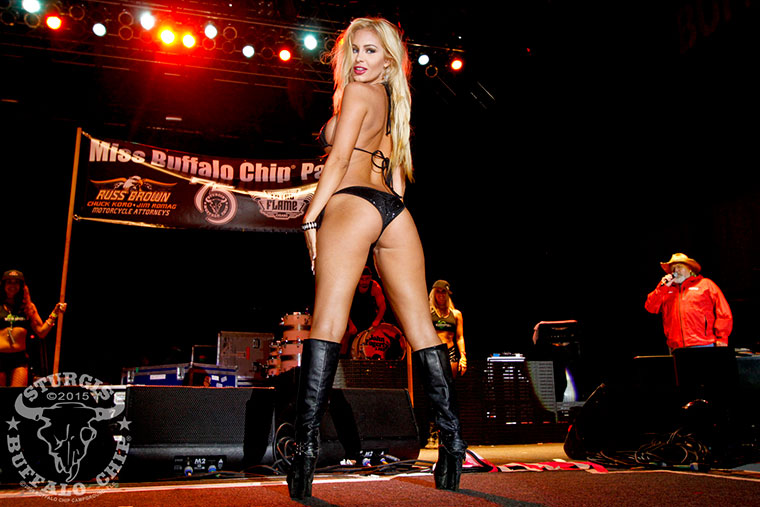 You can bet your ass they won't. See more sexy shots like this in the Miss Buffalo Chip Photo Gallery.
Which of these biker babes would you like to take out for a ride? Tell us in the comments below!