Make History at the Sturgis Motorcycle Rally!
There's no such thing as being fashionably late when it comes to the Sturgis Motorcycle Rally. This official party kicks off with a bang on Friday, Aug. 4 at the no. 1 Sturgis Rally destination—the Sturgis Buffalo Chip!
Who:

You and your friends!
What:
Make History at the Sturgis Motorcycle Rally!
When:

Friday, Aug. 4, 2023
4 p.m. – Support Bikers Moto Meetup
5 p.m. – Parade Lineup
6 p.m. – Parade into Amphitheater
6:30 p.m. – Beer Wall Smash Stunt
7 p.m. – The Rally Roar
7 p.m. – Star Spangled Banner

Where:

Big Engine Bar at the Buffalo Chip CrossRoads to the Amphitheater

Why:

See famous faces and amazing machines

How: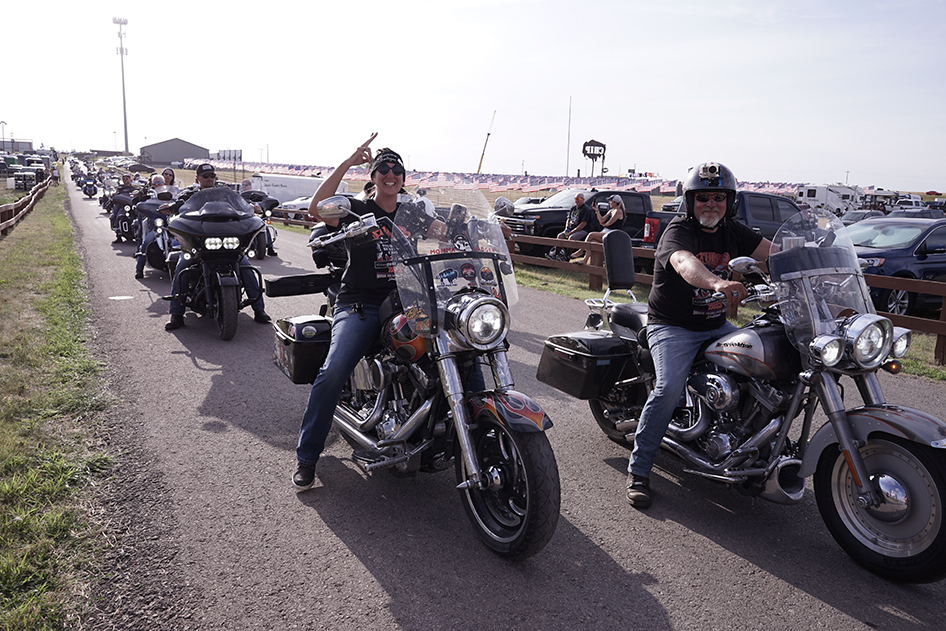 The Chip kicks off the 83rd Sturgis Rally the right way with a parade of motorcycles, the Star-Spangled Banner, The Rally Roar, a Beer Wall Smash Stunt, and entertainment from ZZ Top and Sturgis Battle of the Bands Winner Goodfire. The kickoff party is when our fuse of anticipation finally touches the powder keg.
Grab a spot in the Chip's legendary amphitheater for the Buffalo Chip Official Sturgis Rally Kickoff parade that begins at 6 p.m. Here, you'll experience the spectacle as magnificent machines and famous faces make their grand entry down Buffalo Chip Main Street.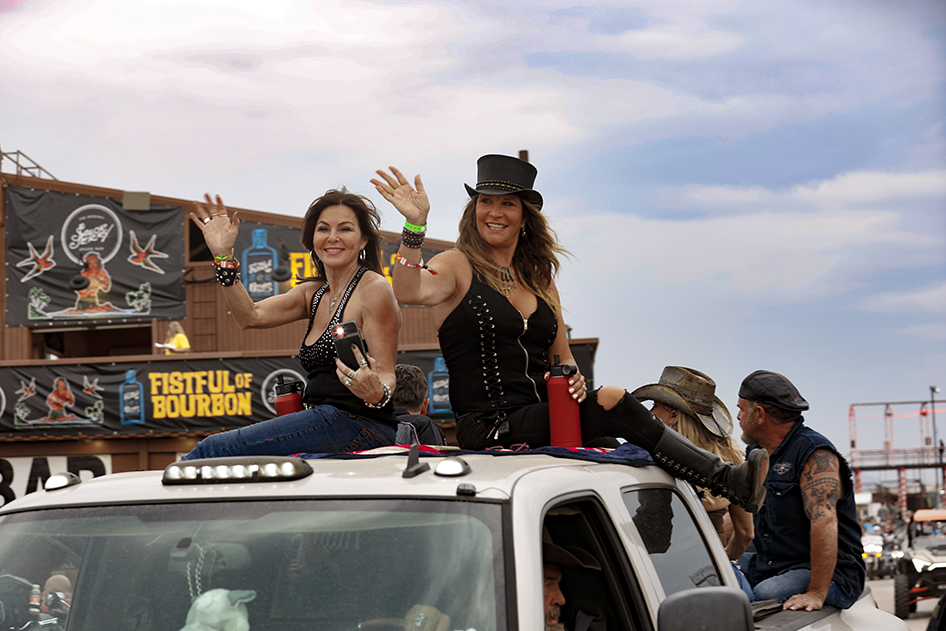 Incredible motorcycles from renown builders, and beloved Chip characters will fill the amphitheater with enough excitement and energy to power the Largest Music Festival in Motorcycling® for nine full days!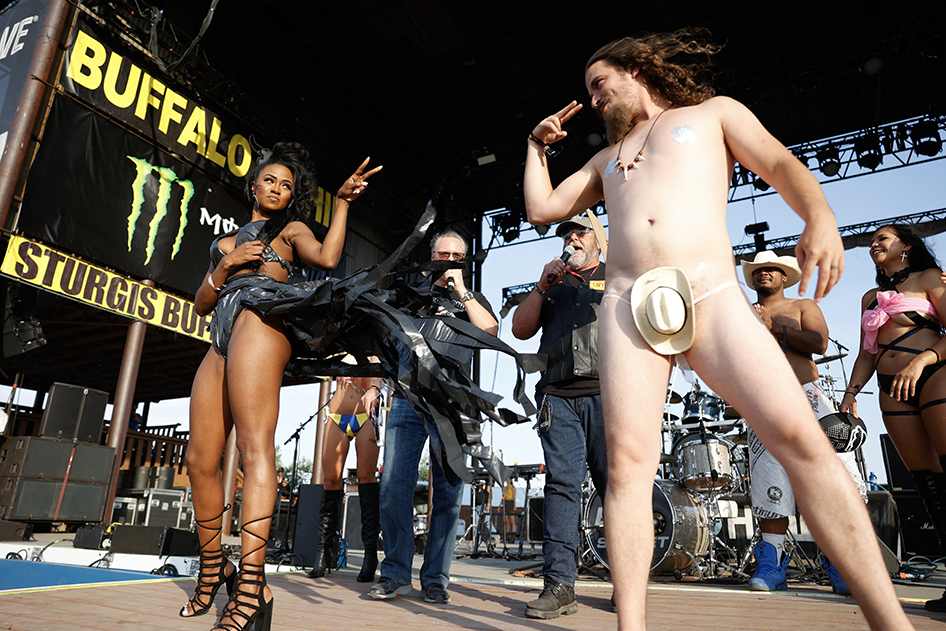 Though they may be the smallest vehicles in the procession, two mini bikes piloted by Daymon Woodruff and Big Joe Mielke will serve as the parade's grand finale when they explode at top speed through a wall of tallboys. Make sure to be nearby if you'd like to assist with cleanup efforts and finish the sacrificial remains.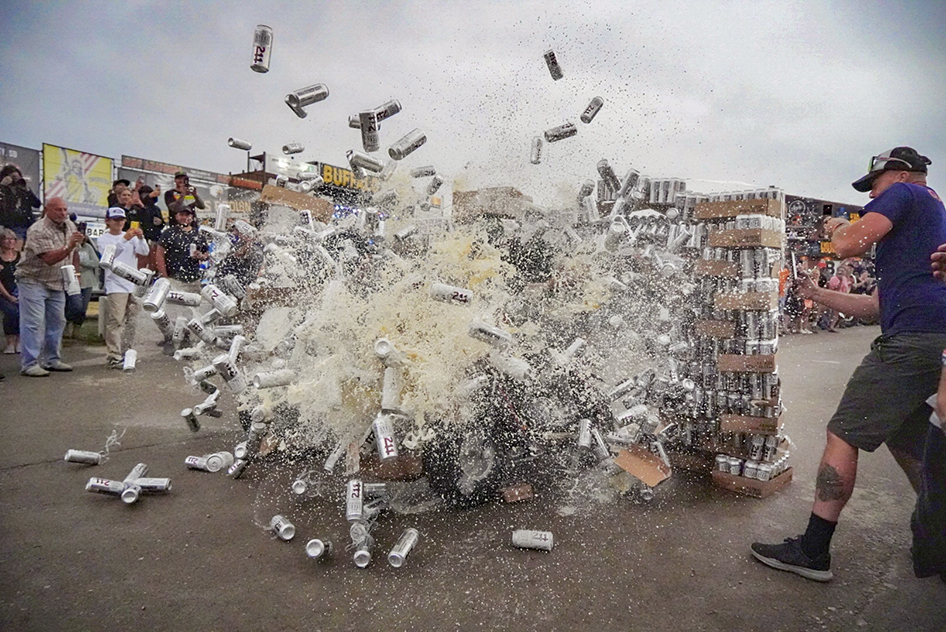 Following the parade, live entertainment will officially commence on the rally's largest stage with the Buffalo Chip Rally Roar, Star Spangled Banner, the Miss Buffalo Chip Pageant and performances from Sturgis Battle of the Band winner Goodfire and evening's headliner—ZZ Top!
What is THE RALLY ROAR you ask? Get your bike to the front of the stage, throttle up and kickoff the rally with a ROAR!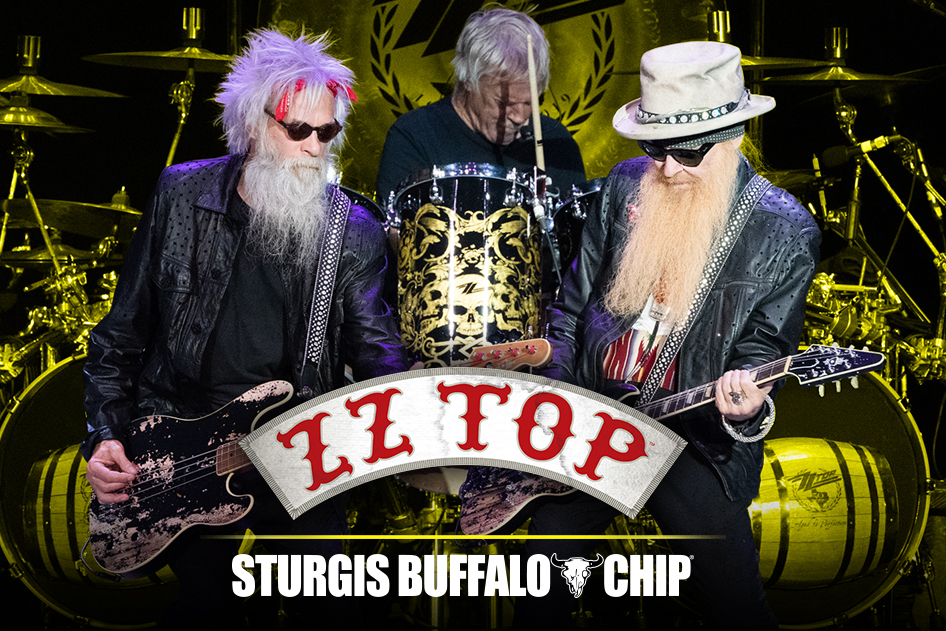 Don't miss your chance to be part of history in the making as the Buffalo Chip pulls out all the stops to kick off the 83rd in style. Kick off the largest music festival in motorcycling with the best night of your life. Reserve your passes now!