It's been over four decades since the legendary Buffalo Chip first opened its gates to the multitude of bikers that gather each year for the Sturgis Motorcycle Rally. As we await the next action-packed, adventure-filled experience at the Chip, we decided to revisit the parties of the past by diving deep into the Chip's photo archives, uncovering many never-before-published shots. Check out some of our favorite moments, enjoy the nostalgia and have a good laugh in this riveting look at the people that made the past years at the Chip possible.
Here's two guys wearing buffalo chips at the first Buffalo Chip gathering.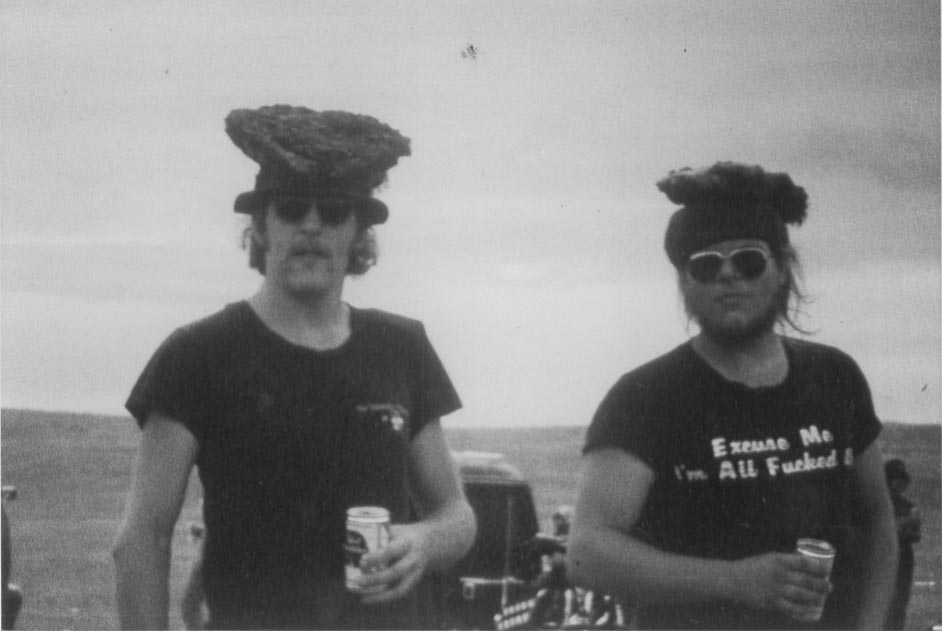 Now that's meta!
While styles may come and go, swag never leaves.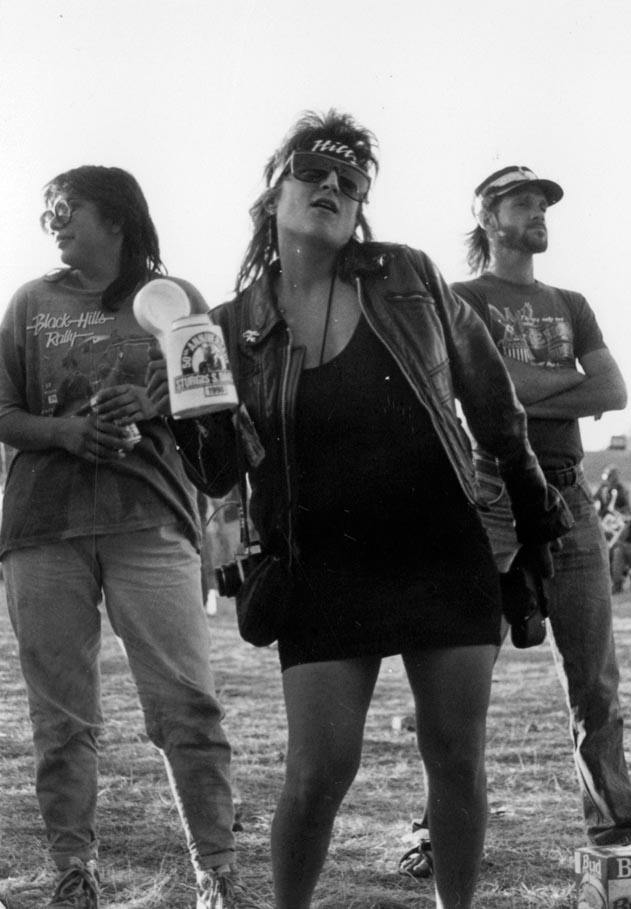 Show off yours when you join friends old and new for the party this August.
Daredevil "9 Toes" once rode through walls of fire at the Chip.
Proof there is always something happening to keep you on your toes. (Hopefully, all ten of them!)
Think they're getting a deposit back on that truck?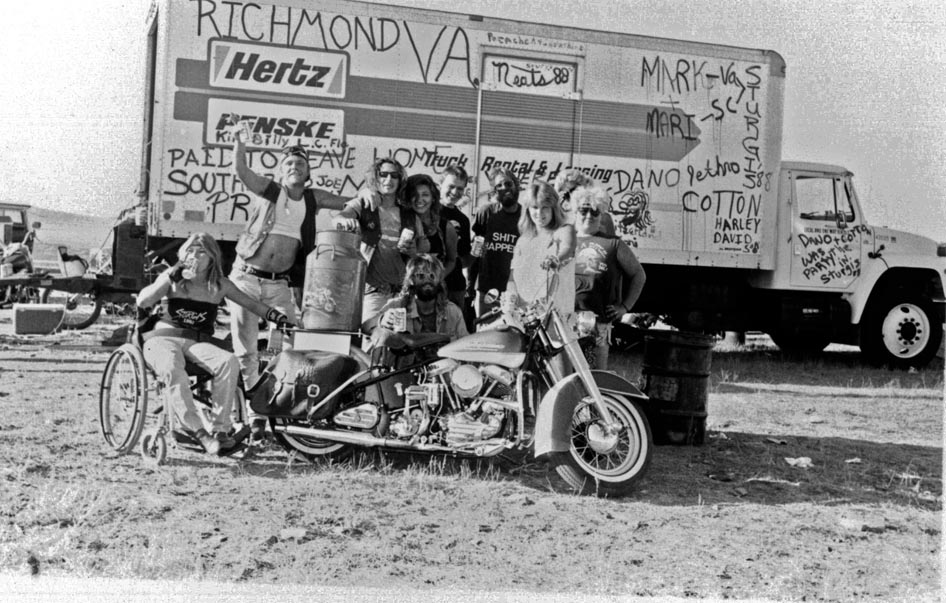 You're bound to meet new and exciting people from all over the world at the Best Party Anywhere®. Nowadays, you can keep their addresses in your phone, instead of the side of your vehicle.
Open your eyes to the possibilities!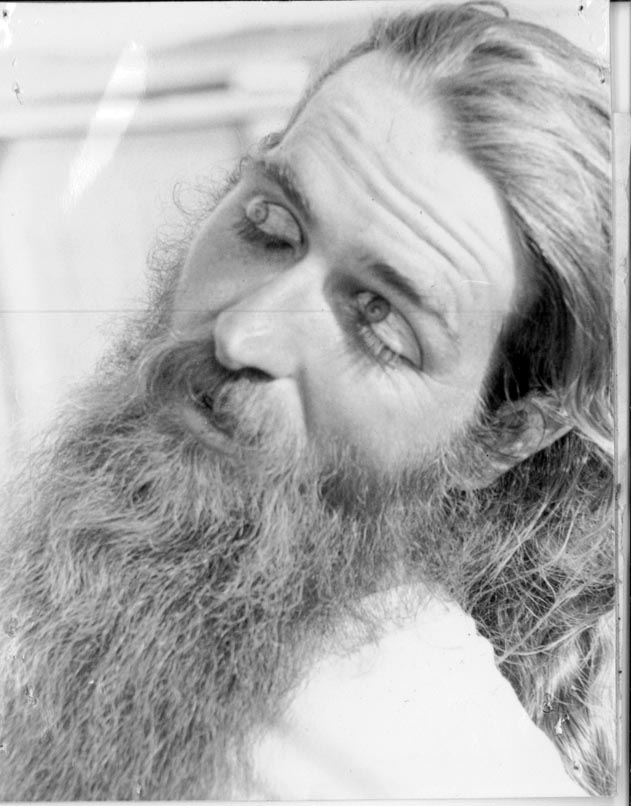 This guy is probably admiring some of the crazy tattoos you can get at the Tattoo Café…Wait a second?
The Chip makes a point to provide a place where people can be themselves…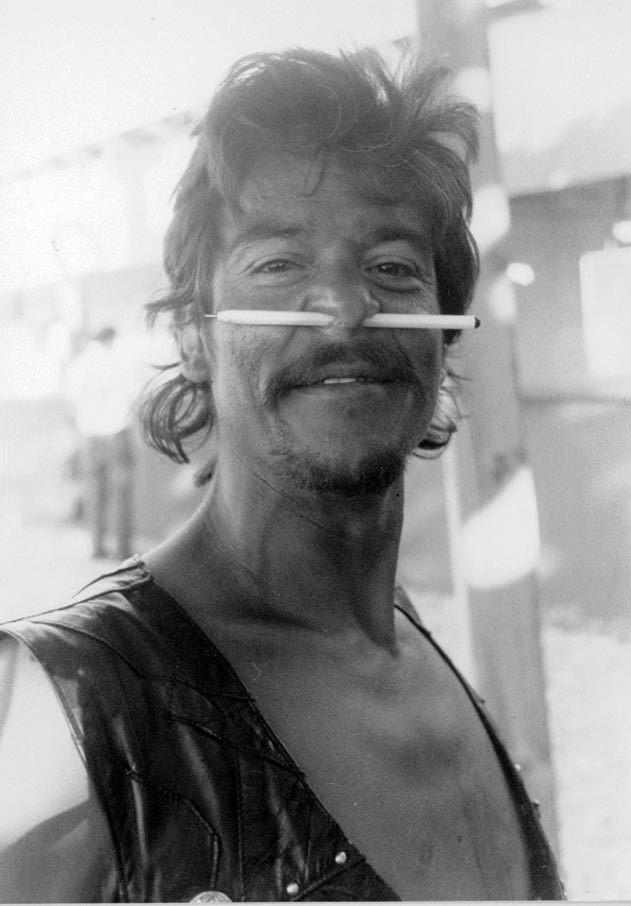 …a ball point!
Ever tried to pet a buffalo?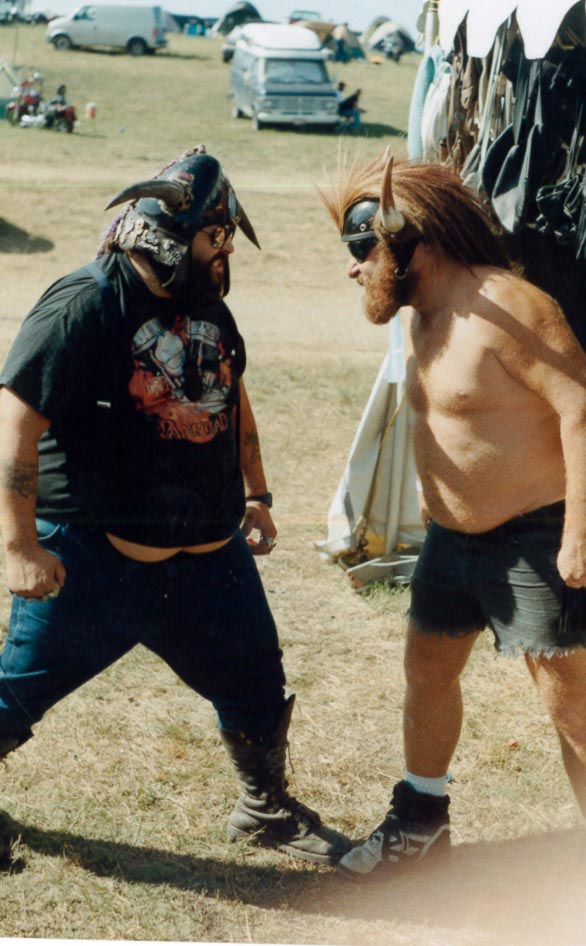 Don't get too close!
Classic styles with new faces.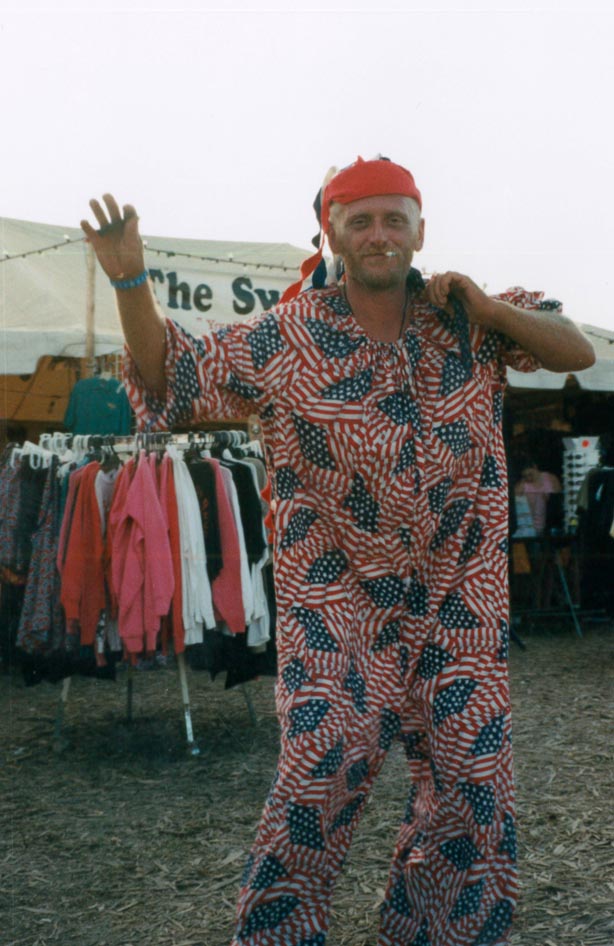 Land of the free and home of the American flag body suits…
…always and forever. There's no limit when it comes to showing your patriotism at the Chip.
In 1999, the Buffalo Chip built the largest stage in South Dakota.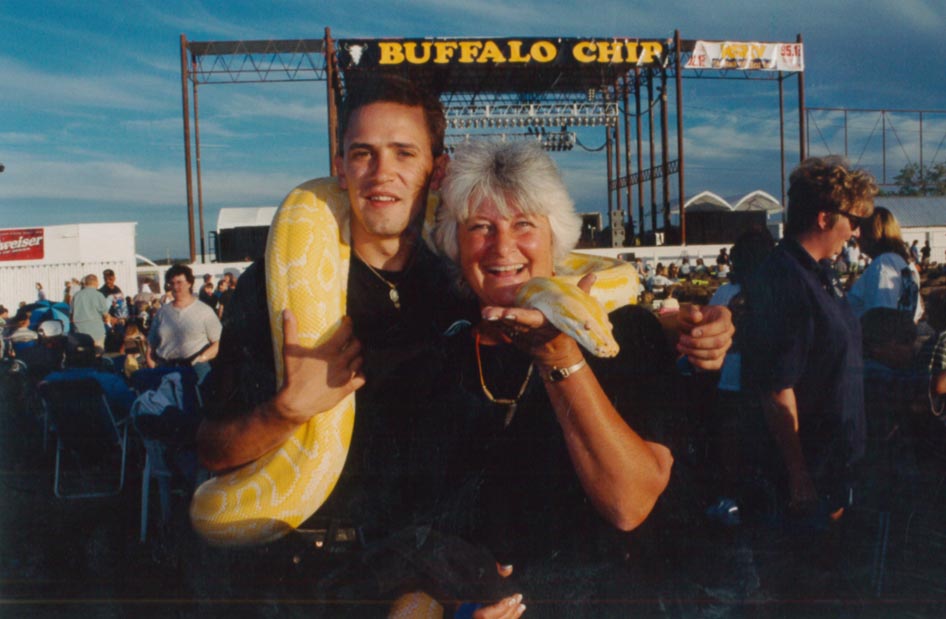 This drew the attention of some other large things in South Dakota. Yikes!
Smiling faces and rockin' music.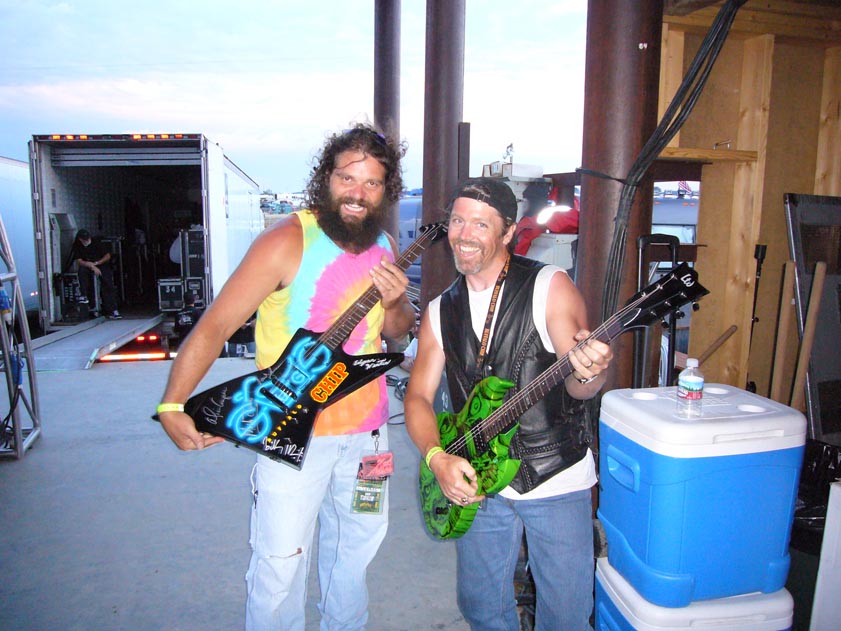 They're the key to survival at the Chip. Just ask Rupert from "Survivor"!
Burn, Baby, Burn!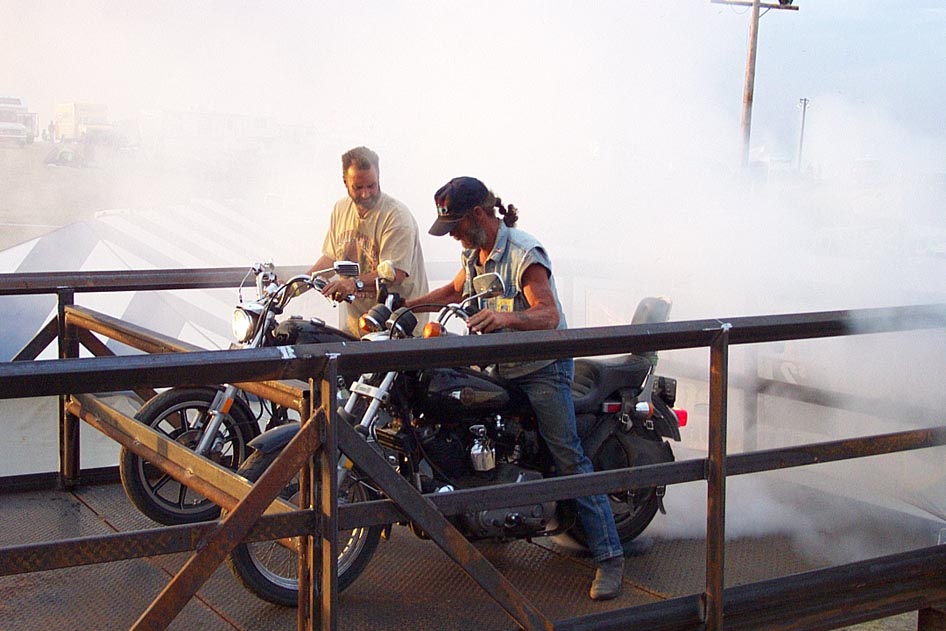 We wonder how many tires met their maker at the Burnout Bridge since this first burnout in 2002.
Don't you wish you were having as much fun as these ladies?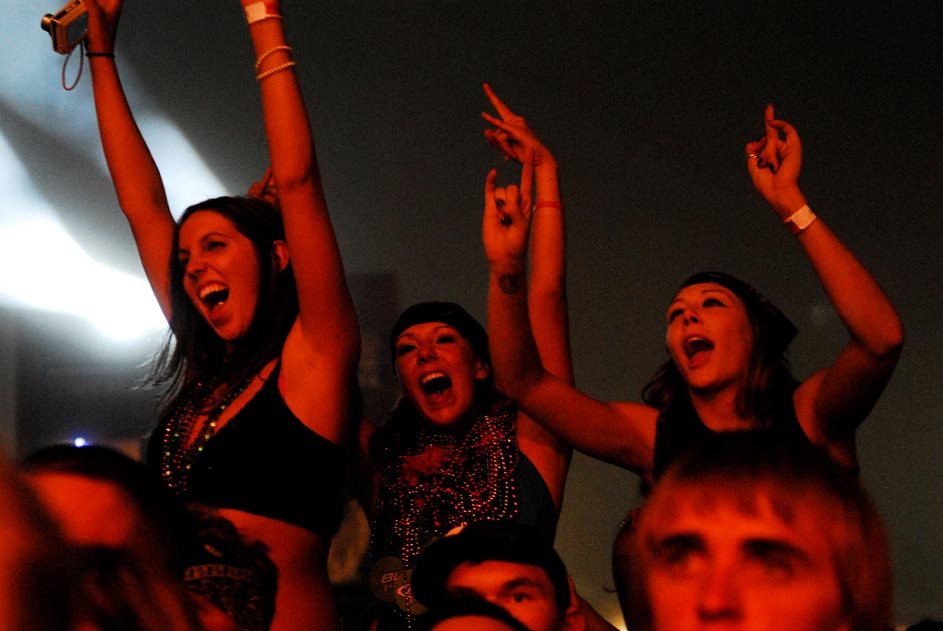 Good thing you can for up to two weeks each August!
Crazy! But that's how it goes at the Buffalo Chip!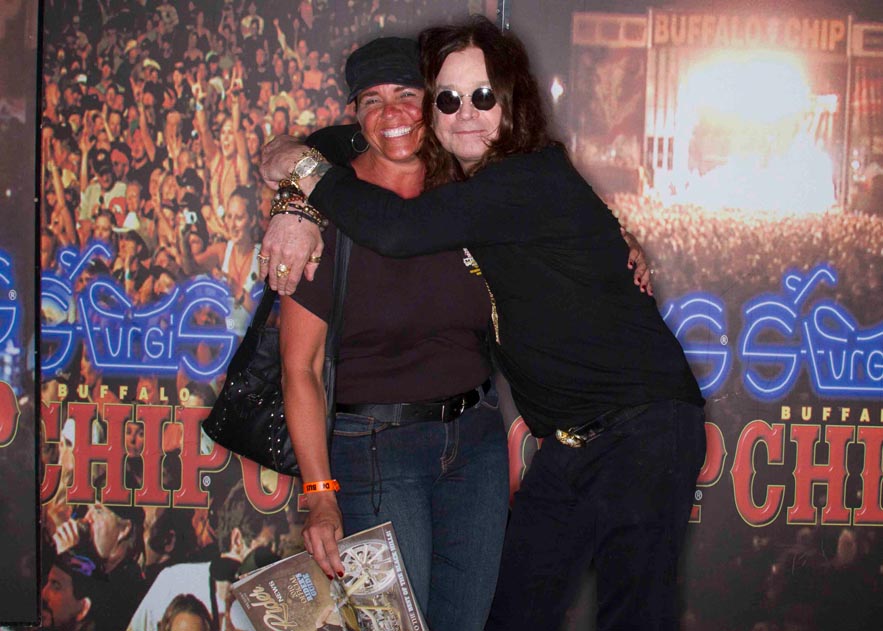 If you get lucky, you may bump into your favorite celebrities wandering the grounds.
3 Girls, 1 Hotdog…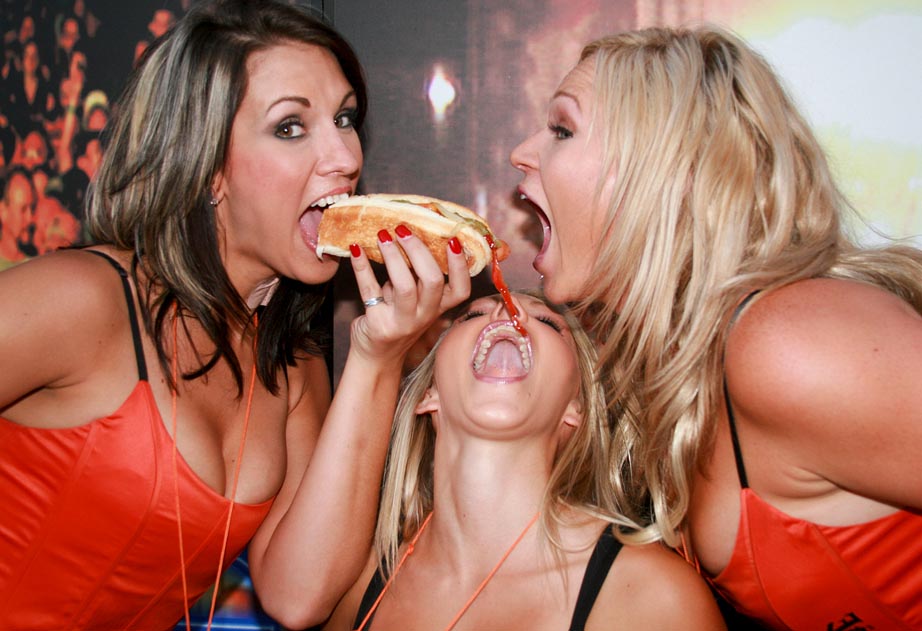 Looks like no one told these ladies that with the daily Dollar Dogs and Drafts deal at Woody's Watering Hole, everyone can afford to get their own.
Bring all your toys!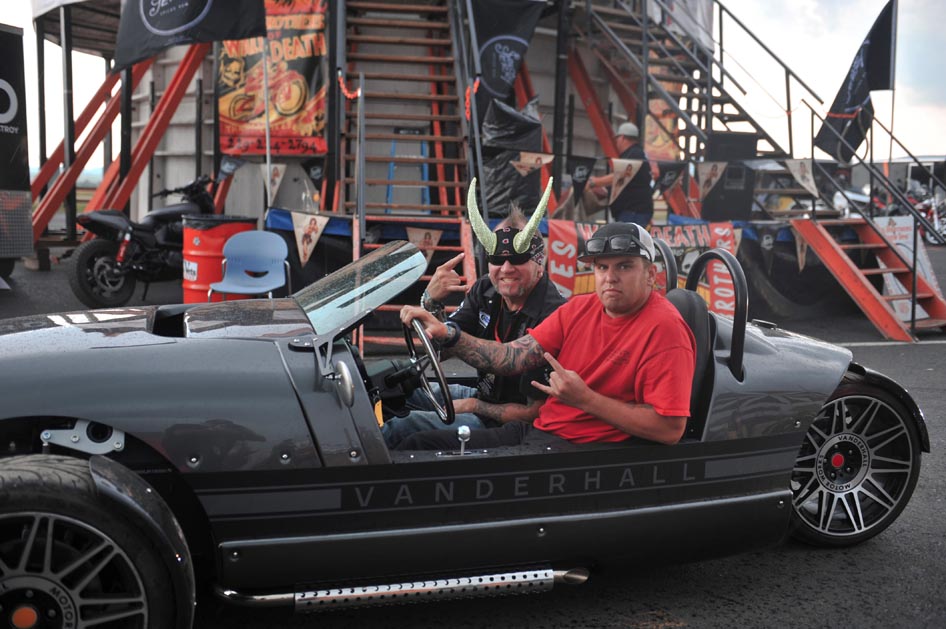 2 wheels? 3 wheels? You can bring whatever you got.
Meet interesting folks at the Crossroads!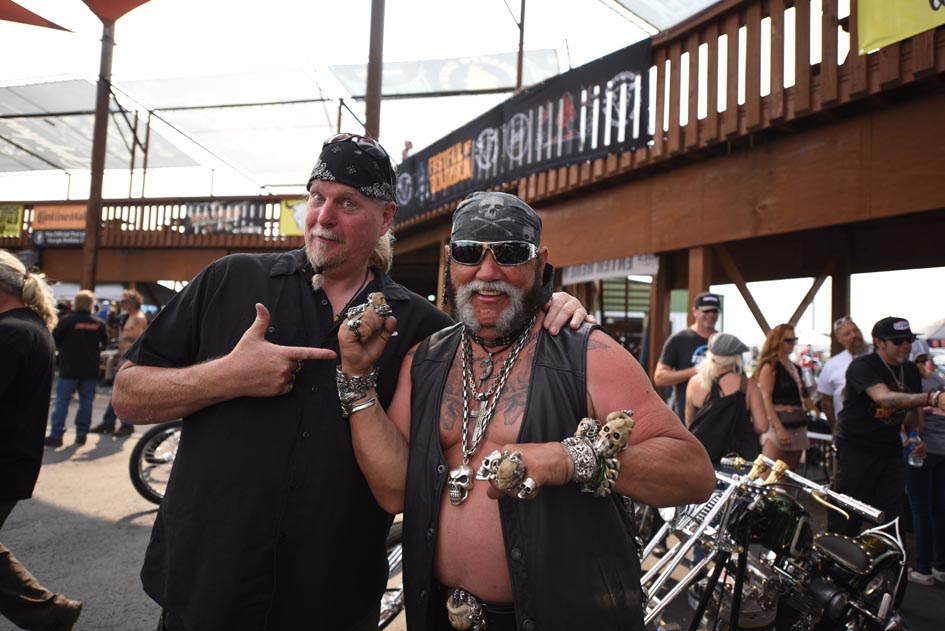 ….where admission is free, and the beer is cold like this guy's bling!
Scan the crowd for this crew before you decide to crowd surf.
Encounter more crazy costumes at the Buffalo Chip
No leather jacket? No worries!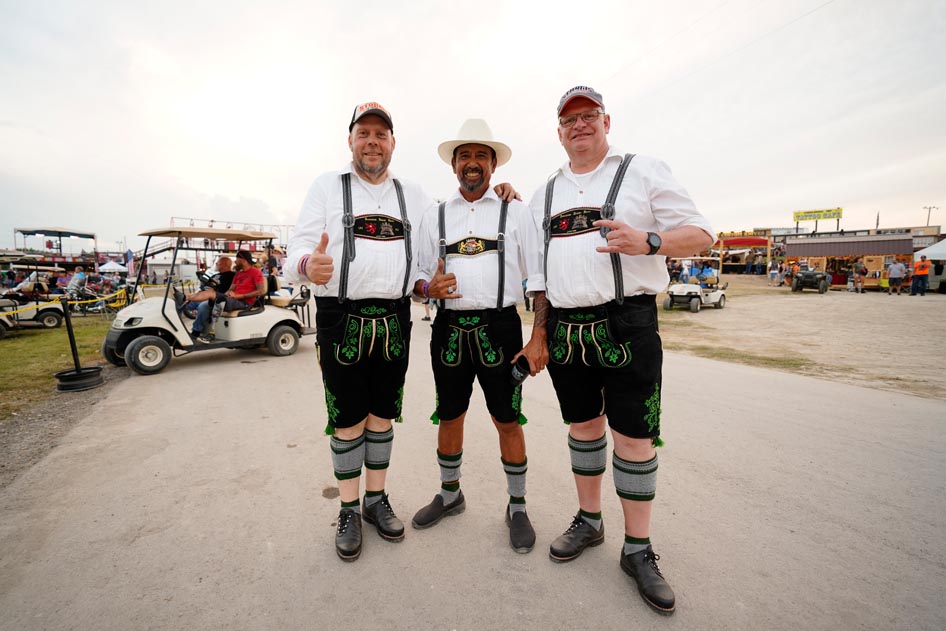 Ask these guys how to say "BRAP BRAP" in German.
The Horned Ones and the Hippie.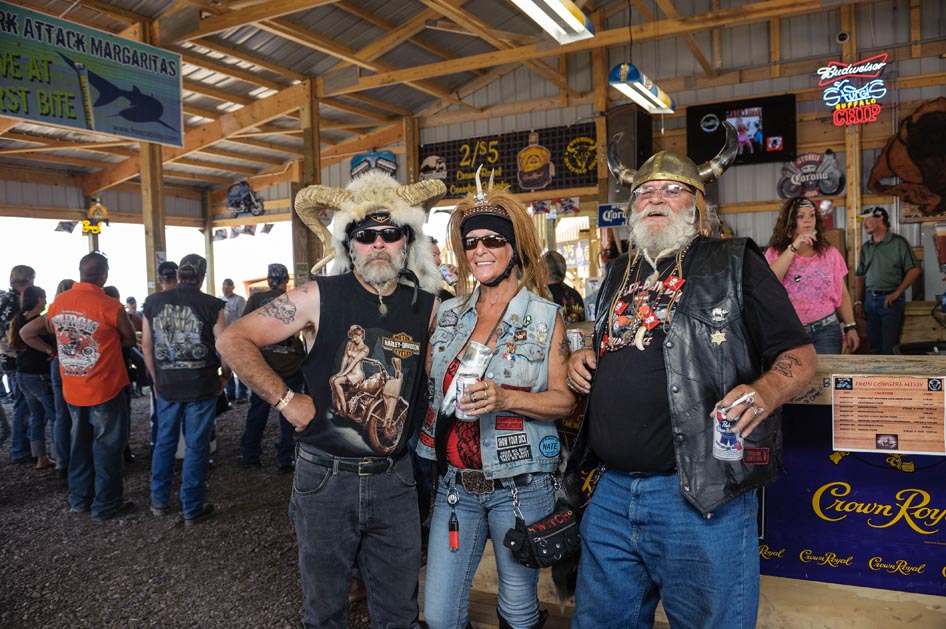 Come find your own people or hang out with this posse! They're at the Chip every year.
Not your typical chariot…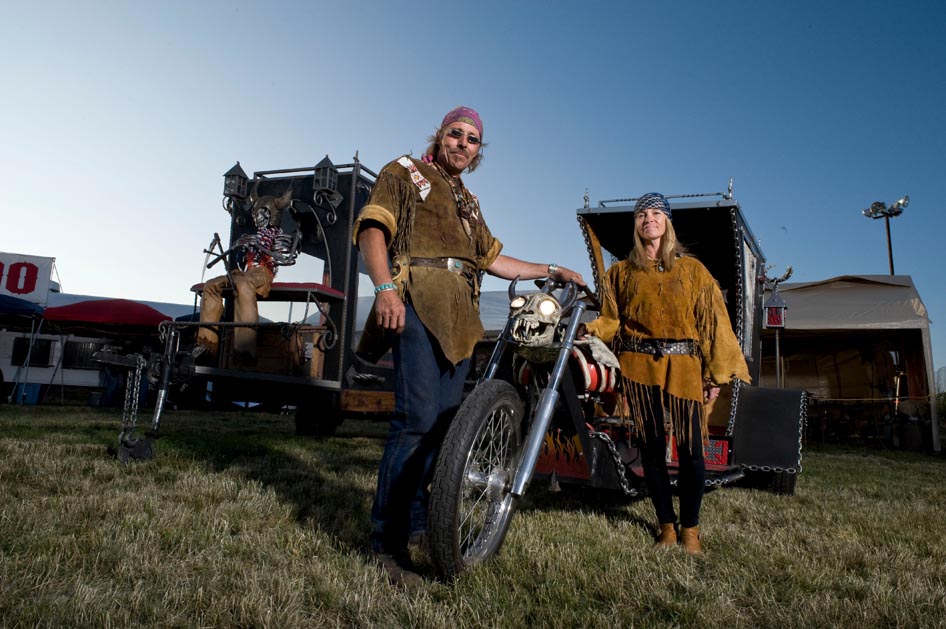 …but this one has way more horsepower! There's always plenty of incredible bikes to get your engines revved up during daily bike shows!
This photo speaks for itself…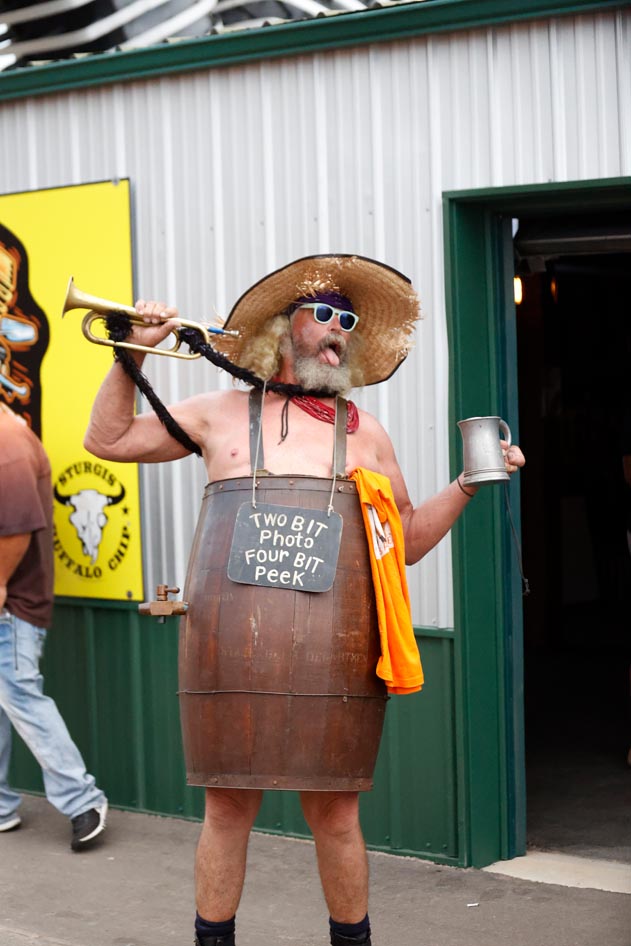 Let's hope that barrel holds up.
Look closely…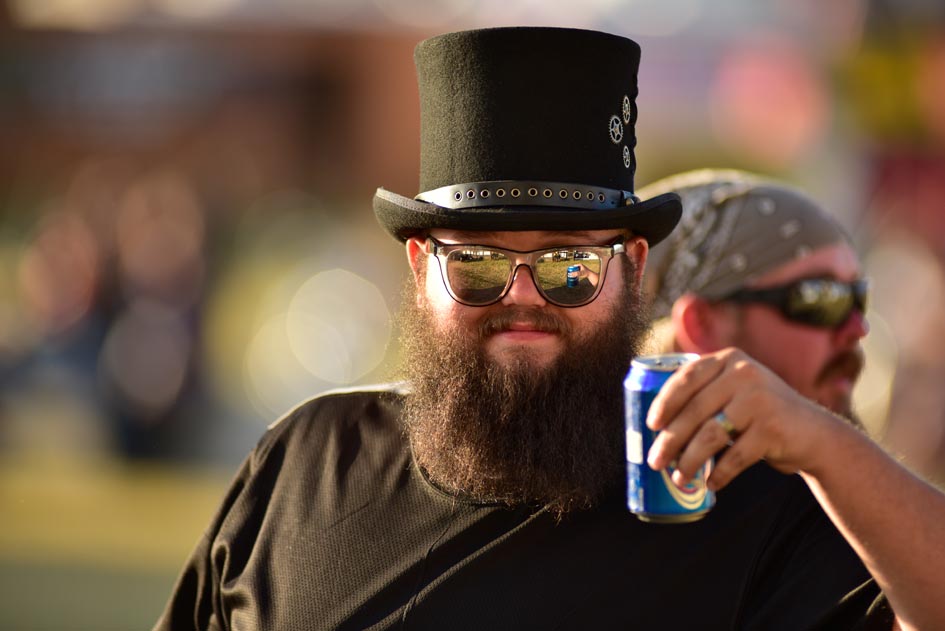 They say you can see the Best Party Anywhere in that reflection.
Snakes, T-Rex, and Zombies, oh my!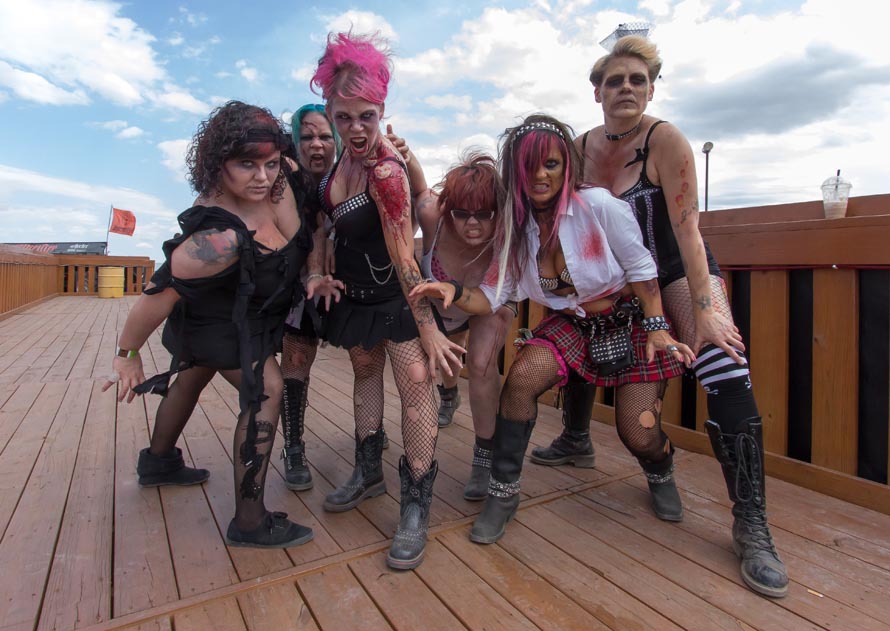 You never know what kind of wild ride you'll take at the Buffalo Chip!
*******
Now that you've seen it, you won't want to miss the wacky, wild and fun experiences you can only get from the Chip! So, throw on those leather jackets, fill up those gas tanks, and come join the party this year !
Want to see more photos from past parties? Check out more crazy fun pictures in the Buffalo Chip's photo galleries!
Have a photo to share? A story to tell? Leave it in the comments below!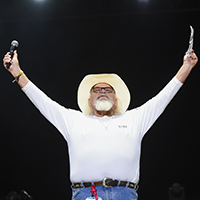 Presented by the Sturgis Buffalo Chip
Known as The Best Party Anywhere®, the Sturgis Buffalo Chip believes festivals should be fun like a high five, reenergize you like a broken rule, and romance you like someone you just met and have to take home.
This nine-day festival of concerts and motorcycle events promises to bring you exciting events like flat track races and live performances from artists like Aerosmith, Willie Nelson, Snoop Dogg, Five Finger Death Punch, Kid Rock, Rob Zombie and many more.
Find out more or get passes to the Best Party Anywhere at www.buffalochip.com and find out why it continues to be one of the most televised festivals in the world.