2022 has been full of surprises. If you're a fan of the Sturgis Buffalo Chip®, you'll be pleasantly surprised when you see who earned the title of 2022 Poster Model! There were so many captivating contestants who participated, but only one was crowned the winner of the Sturgis Buffalo Chip Poster Model Search, presented by Twisted Tea, Fozzy Cycle Shop and XRock…
Meet 2022 Buffalo Chip Poster Model, Marilyn. For years, she's been a bartender and performer at the Buffalo Chip, yet she had never competed in this contest until this year. You never would've guessed it was her first time! She showed up and showed out on the runway stage, where she proved that she was a perfect pick to represent the Best Party Anywhere®!
With her bubbly personality and stunning figure, it's no surprise that her photoshoot turned out just as striking as she is. Check out some exclusive photos and a behind-the-scenes look from her photo shoot below.
When Marilyn wants to cut loose and have fun, she says you can find her at the Buffalo Chip!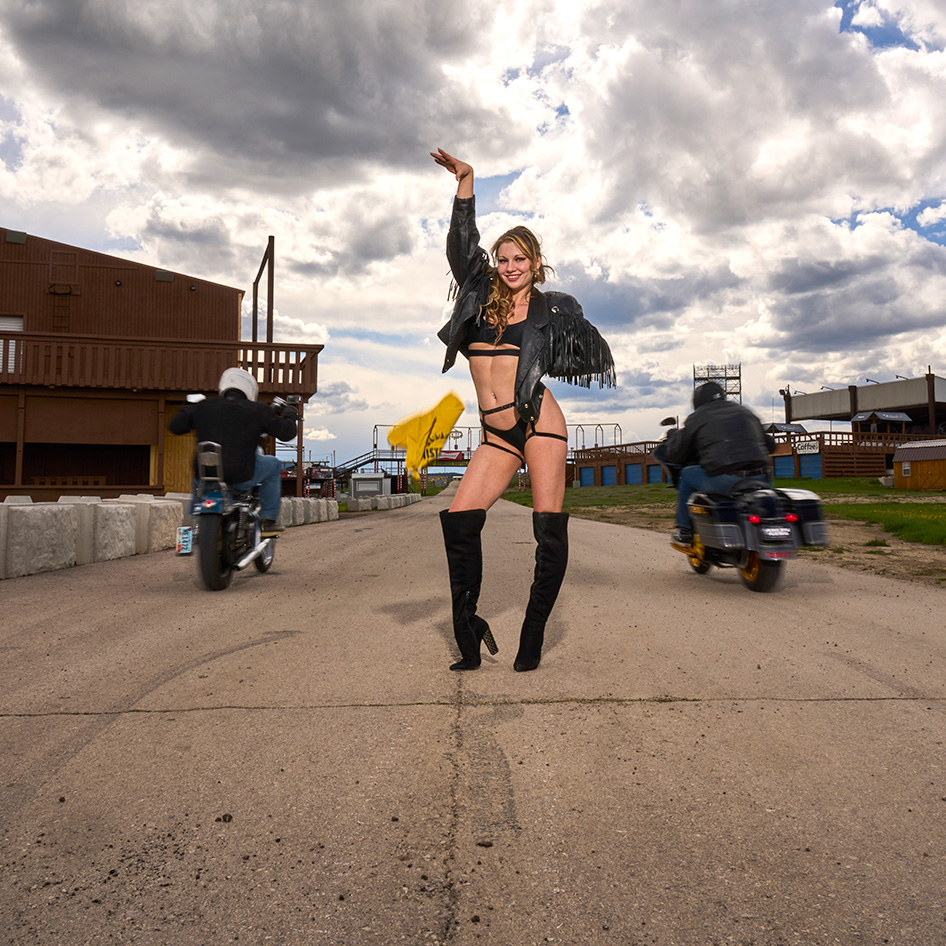 In this instance, it's in the center of the amphitheater dropping the flag for an impromptu drag race down Main Street. Who knows? Maybe she'll make a surprise appearance as flag girl during the annual Buffalo Chip Street Drag Invitational.
Three words to describe Marilyn: Sweet, Outgoing, and Naughty.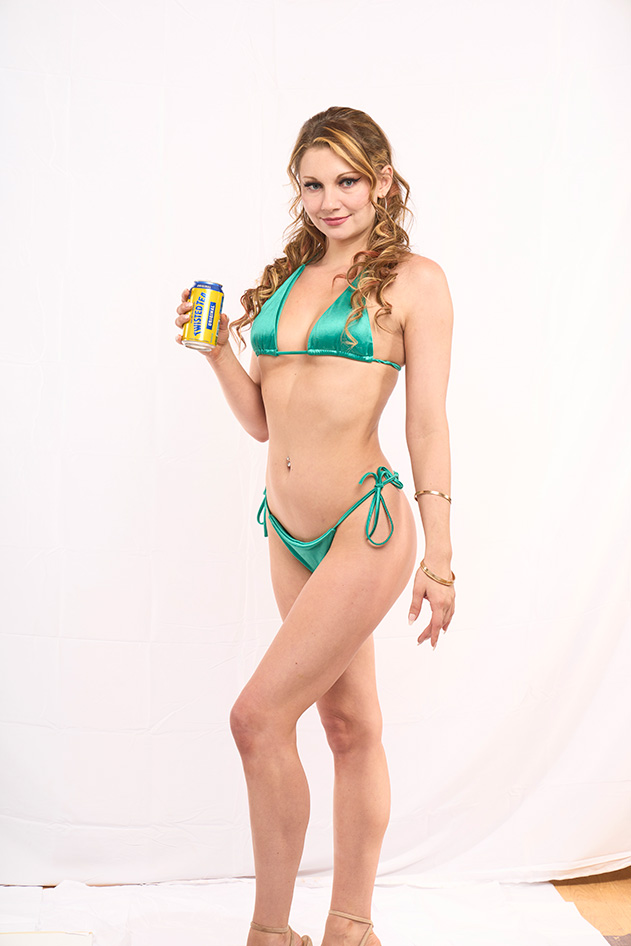 Three words to describe the Twisted Tea in her hand: Sweet, Smooth and Refreshing.
Marilyn knows her music!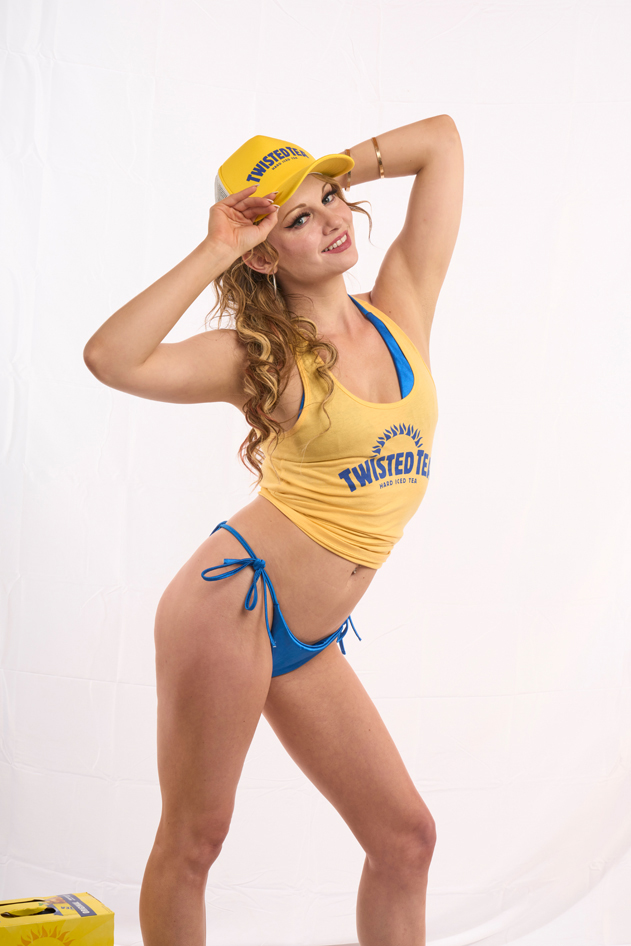 She said she would be starstruck if she met Jimmy Page.
Marilyn said if she could be an animal for a day, it would be a cheetah.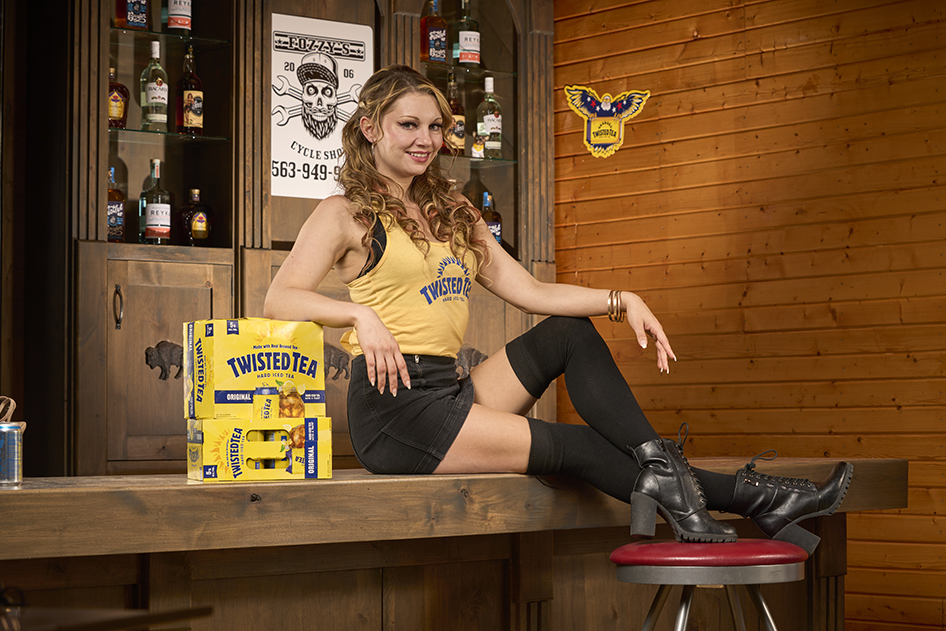 Because they are fast and the prettiest kitty.
The craziest thing she's ever eaten is a fried spicy spider in Thailand.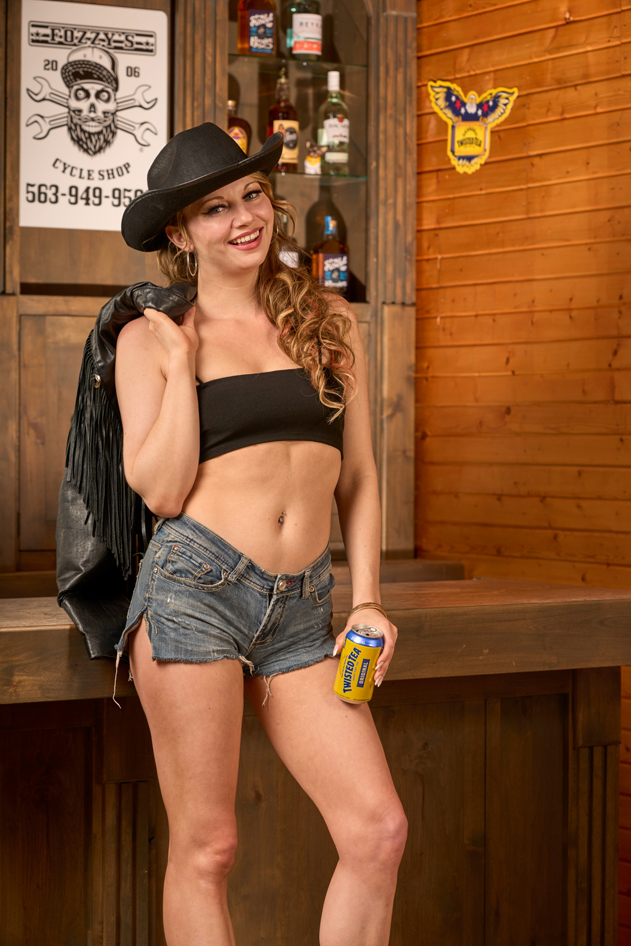 Yeehaw! We'd say this counts as "outgoing".
Marilyn's biggest influence is her father, Bruce, who inspired her to travel the world and become a performer.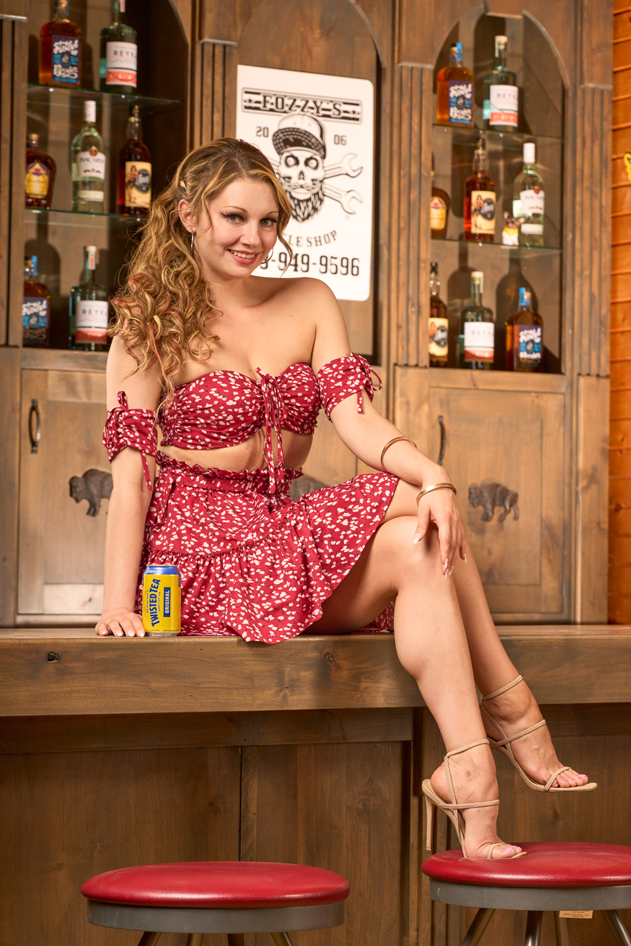 Her favorite band is "Pumpin Ethyl", a band her dad is a part of.
Her favorite hobby is learning new circus and pole skills.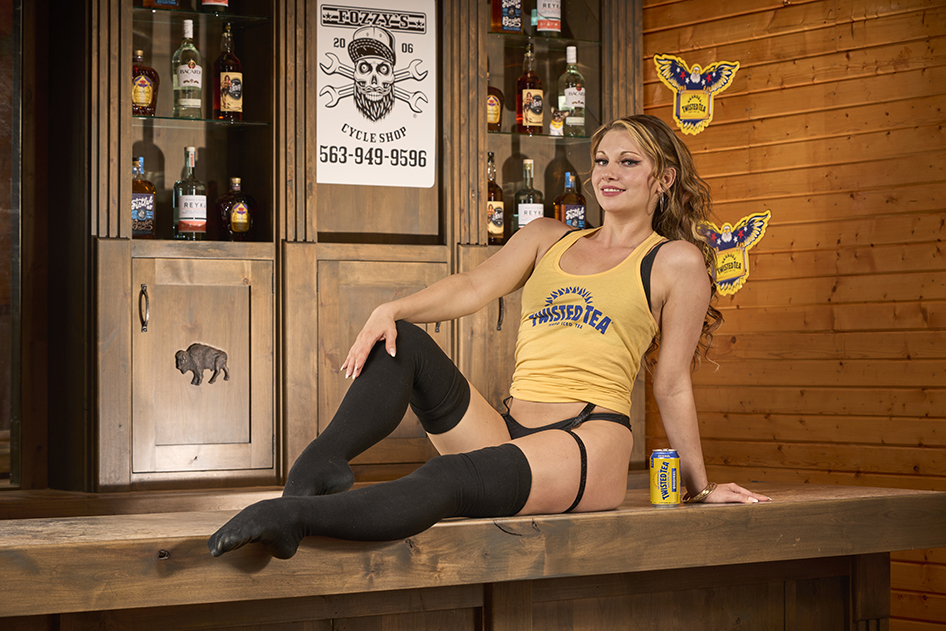 If you're lucky, you may find her showing off circus tricks at the newly renovated Top Shelf Lounge, where Marilyn took these incredible photos.
Marilyn's biggest secret talent is that she can contort her body and tongue into weird, flexible shapes.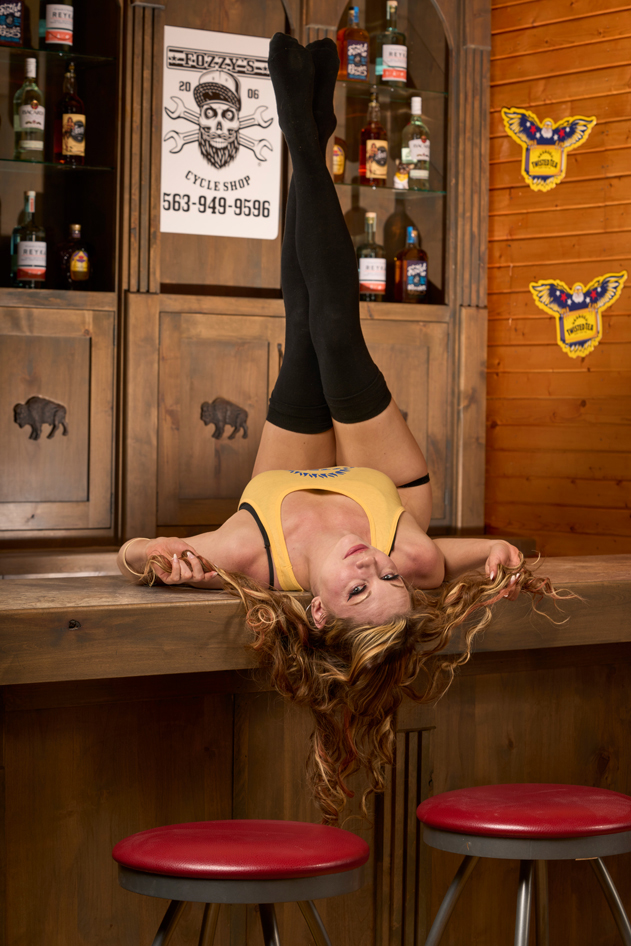 When she says she'll bend over backwards for you, she means it…literally.
She says the best advice she has ever received has been, you can fix someone else's crown without letting them know it's crooked.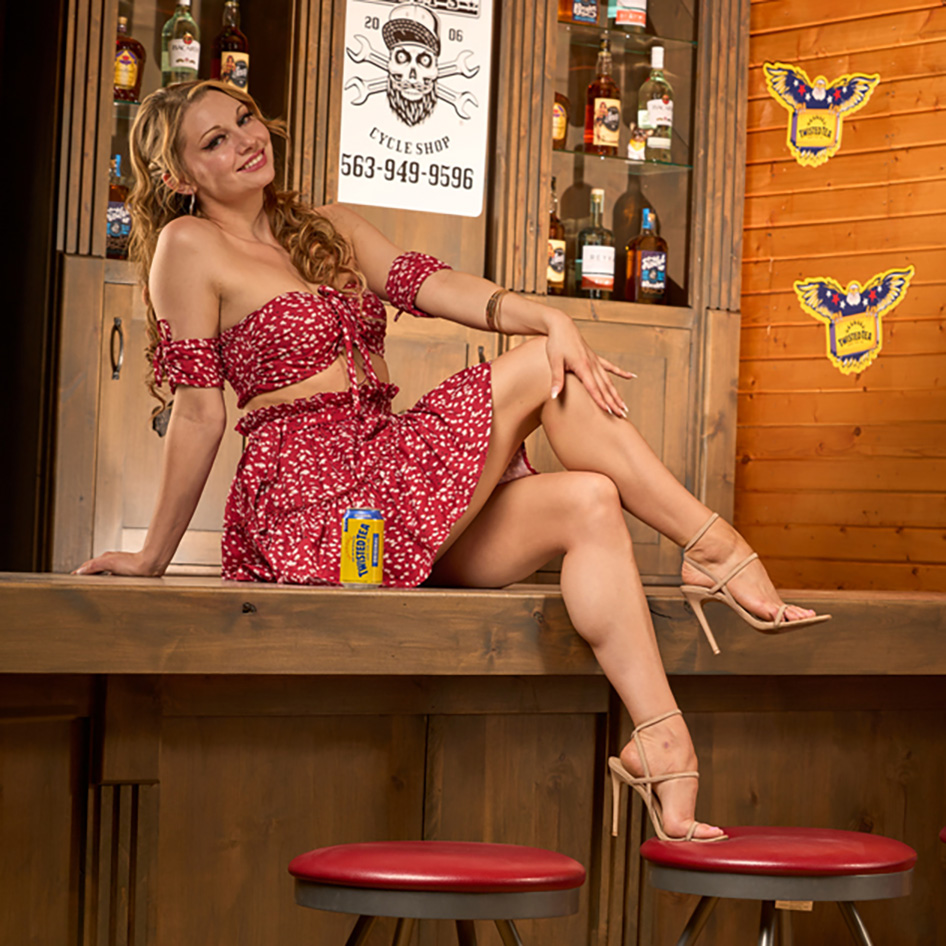 Marilyn's the type of girl that would help you before she helped herself.
Marilyn's fantasy motorcycle ride is riding in the hot sun through the Black Hills.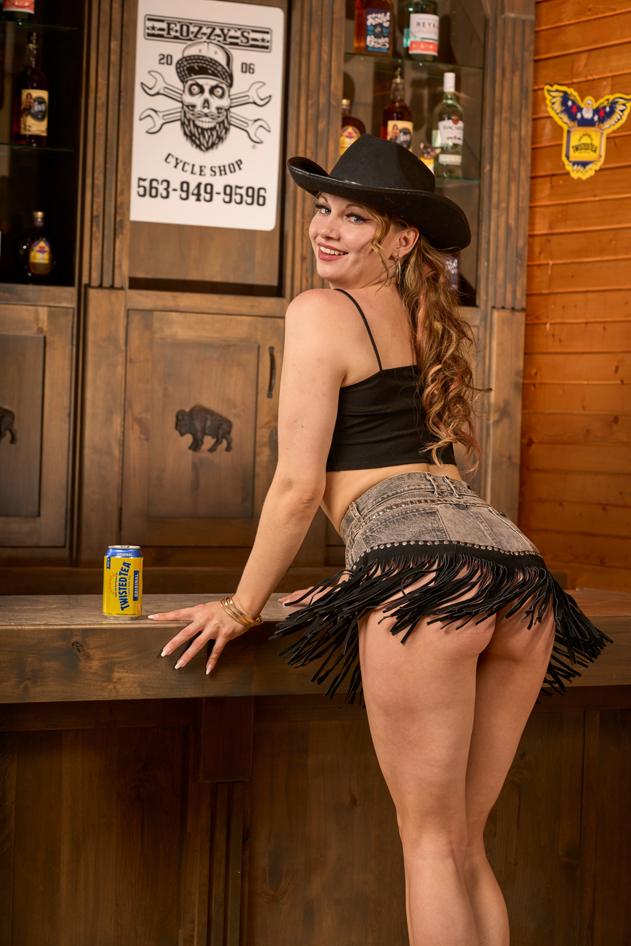 …with no clothes on.
Marilyn wanted to be the 2022 Poster Model because she's been performing and attending concerts at the Buffalo Chip for over 10 years.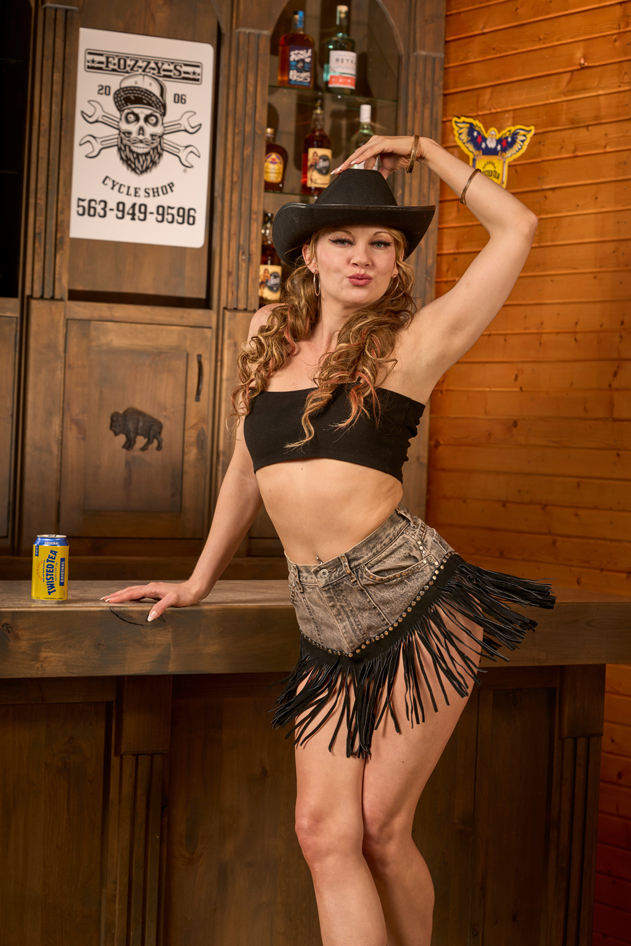 "This little campground has made me look forward to each summer and nowhere else feels like home. Let's party!"
Meet Marilyn in Person
Want to see more of Marilyn? You can! She'll be making appearances to sign her official 2022 Buffalo Chip poster at establishments throughout the Black Hills all summer long, then setting up shop at the Buffalo Chip during the rally. Don't miss your chance to meet her in person and pick up your copy!
Ready to See More Now?
Meet the 2022 Poster Model Search Finalists and see all the beautiful women Marilyn was up against in the competition.
Special thank you to Twisted Tea, Fozzy's Cycle Shop at the Buffalo Chip Garage, XRock and Aaron Packard Photography for their contributions to the 2022 Buffalo Chip Poster Model Search.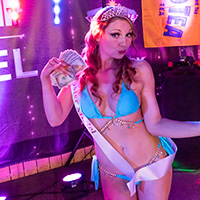 Presented by the Sturgis Buffalo Chip
Known as The Best Party Anywhere®, the Legendary Buffalo Chip believes festivals should be fun like a high five, reenergize you like a broken rule, and romance you like someone you just met and want to kiss.
This nine-day festival of concerts and motorcycle events promises to bring you exciting live performances from artists like Aerosmith, Willie Nelson, Five Finger Death Punch, Kid Rock, Rob Zombie, "Weird Al" Yankovic, Toby Keith, Lynyrd Skynyrd, Mötley Crüe, Miranda Lambert, 3 Doors Down, ZZ Top, Sublime with Rome, Slash, and many more.
The Best Party Anywhere remains one of the most televised festivals in the world and has been featured on the Travel Channel, the Discovery Channel, CMT Bike Week, HISTORY, TLC, National Geographic and more.
Learn more at www.buffalochip.com.