See these Sexy Women Suds Up Your Ride at the Bike Wash and Shake It During Daily Performances
Feast your eyes on bold booty shaking as the Sturgis Rider Rhythm Rockers dazzle you with their sexy dance routines during the Sturgis Rally. The Buffalo Chip's own dance troupe has been working hard all year to serve you up sass and class while shaking plenty of ass during The Best Party Anywhere®! Watch as they shake what their mamas gave them during daily performances on the Chip's showcase stages.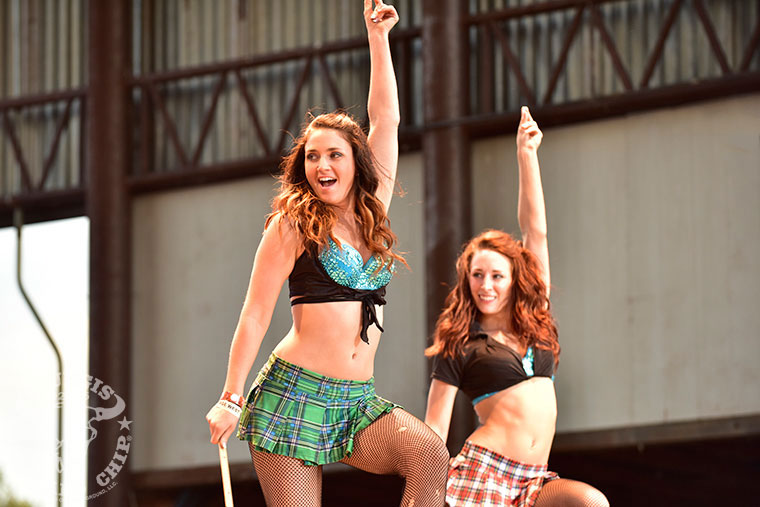 Outside of their performances, you can meet and have your photo taken with these sultry women as they make their way through the campground greeting guests. Don't forget, you can also stop by the CrossRoads between 2-6 p.m. daily to have the Rhythm Rockers polish your ride to a high luster with their sexy dance routine bike wash!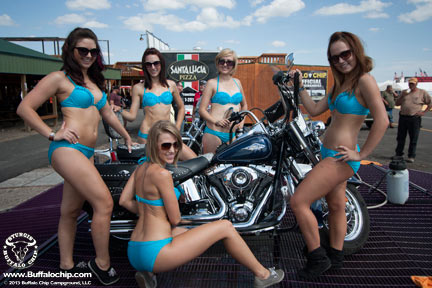 It isn't a trip to the Sturgis Rally without some time spent with the sensuous Sturgis Rider Rhythm Rockers at the Chip, so make your plans and reserve your passes to the Best Party Anywhere now!
"Where else are you going to get nine days of bands for the price? And all the pretty girls!" – Donnie Davis