See the Biker Spirit Come to Life with Good Time Charlie's Daily Performances
If you've taken a Sturgis Rally vacation at the Buffalo Chip anytime within the last decade, there's a good chance you've heard or at least bumped into Charlie Brechtel. "Good Time Charlie," as fans know him, has become an important part of the Chip's showcase experience, and his nightly performances shouldn't be missed!
Charlie Brechtel's music is in a bona fide tribute to the biker lifestyle. You'll hear stories of pioneering bikers, vintage motorcycles and biker destinations like the Sturgis Rally told through his scorching blues originals; you might even hear the song he wrote specifically about the Chip!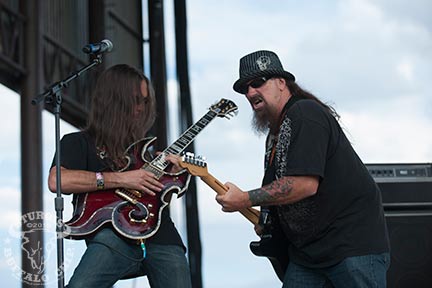 Charlie is a composer, arranger, songwriter and producer who has worked with the likes of John Lee Hooker, Gregg Allman, B.B. King, Dr. John, Freddy Fender and many others. When he isn't performing, Charlie also runs the wildly successful Internet radio site, Bikers Inner Circle. But during the Sturgis Rally, you can tune in and hear Charlie delivering up-to-the-minute information on Buffalo Chip events and concerts, Sturgis-Rally-related news and current weather updates on Buffalo Chip Radio!
Don't miss out on your chance to see one of the Buffalo Chip's most cherished characters and hear some first-rate biker music during the 2016 Sturgis Rally. Reserve your passes today!
Have a great memory of Charlie Brechtel you'd like to share? Tell us about it in the comments below!
"Good Time Charlie was the nicest guy…like me, all happy and excited to be at the Chip!" – Jeff Kraus