See Just How Far this Rebel Can Push the Boundaries of Rock During the August Music Festival
If you laugh in the face of convention, then you're riding on the same wavelength as rebel rocker Dee Snider. This multi-talented metal madman has added his name to the Chip's lineup of Sturgis concerts on Monday, Aug. 3 between performances from Nazareth and Godsmack. Together, these legendary powerhouses will create a rock triumvirate unlike one you've ever seen at the Chip before!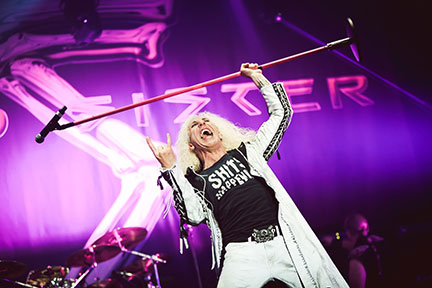 As frontman for Twisted Sister, Snider penned some of the all-time greatest anthems of defiance. During his Aug. 3 performance, he'll give you the kind of unruly rock you've come to expect from the Best Party Anywhere™ with Twisted Sister songs like "We're Not Gonna Take It" and "I Wanna Rock," as well as songs from his solo career.
Snider is of the opinion that "If it ain't metal, it's crap!" He uses the catchphrase to sign off at the end of his own syndicated radio show, "House of Hair." The wildly successful show broadcasts '80s hard rock and heavy metal to an audience of loyal listeners in over 200 markets across North America.
When Snider isn't behind the microphone, you'll find him behind a set of handlebars. He's been seen joining the Buffalo Chip's Legends Ride® and each year he also organizes his own ride to benefit hunger on Long Island. In addition, he is a regular Buffalo Chip patron who loves riding through Spearfish Canyon. "There's something about cruising that winding canyon road that just feels right," he says.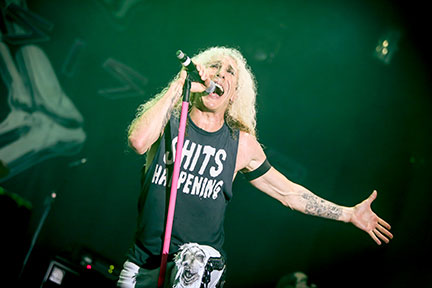 Don't miss you chance to see one of the metal's most iconic performers on Monday, Aug. 3. Reserve your passes now to see Dee Snider and the rest of the legendary lineup of Sturgis concerts during the Chip's Party of the Century!
How much do you Wanna Rock with Dee? Tell us in the comments below!