Improve Your Human Condition with this Sturgis Rally Concert Friday, Aug. 13!
Like a double shot of straight bourbon whiskey, the sounds of Black Stone Cherry will go down smooth and fire up your night when they make their Sturgis Buffalo Chip debut during the 40th anniversary music festival this August. The Edmonton, Kentucky quartet will bring their fiery yet rootsy Southern hard rock to the legendary Wolfman Jack Stage Friday, Aug. 13, prior to that night's headlining performance from Shinedown.
| | |
| --- | --- |
| Who: | You and All Your Friends |
| What: | Black Stone Cherry and Shinedown |
| When: | Friday, Aug. 13, 2021 |
| Where: | Buffalo Chip Amphitheater |
| Why: | Experience a night of soul-fueled Southern hard rock |
| How: | Reserve your passes now! |
Black Stone Cherry was raised on musical forefathers such as Cream, Led Zeppelin, Muddy Waters, and the Faces, among other 1970s staples. Not to mention the fact that drummer John Fred Young was brought up with both his father and uncle as members of the iconic country-fried rock n' roots band The Kentucky HeadHunters,
For 20 years now, Black Stone Cherry saluted this classic rock heritage while delivering a new vicious breed of Southern rock, injecting youthful vitality and a heap of fresh new influences into the beloved American rock tradition.
Fans at the Chip can expect to hear long-time favorites like these as well as brand new tracks like "Again" and "Ringin' in my Head" from Black Stone Cherry's October 2020 release "The Human Condition."
Whether you've seen them before or you're losing your cherry this year, you'll never experience another night of rock like Black Stone Cherry and Shinedown during the Chip's 40th anniversary. Don't miss the magic. Reserve your passes now!.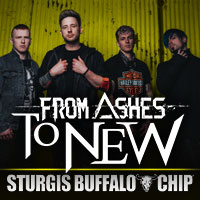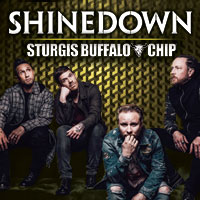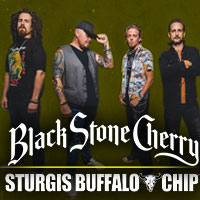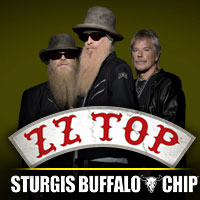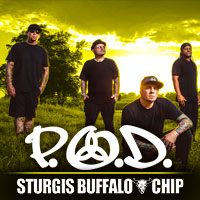 FACEBOOK POST REVIEW NEEDED