Custom Series' Show Pins it during the Sturgis Rally at the Buffalo Chip CrossRoads
Burn rubber and haul ass to one of the most badass bike shows to ever set up shop during the Sturgis Rally. Hardcore Cycles and John O'Brien are throttling into the Hardcore Cycles Performance Show and Skinny Tire Bagger Build-Off at the Buffalo Chip CrossRoads on Monday, Aug. 8.
The Hardcore Cycles Performance Show rounds up the industry's top performance builders to go head-to-head where it counts: getting power to the pavement.
In addition, the Skinny Tire Bagger Build-Off will challenge owners/builders to customize a late model performance-oriented V-Twin bagger for a max amount of $15,000 – including the cost of the bike.
Who:

You!
What:
FREE Hardcore Cycles Performance Show & Skinny Tire Bagger Build-Off
When:
Monday, Aug. 8, 2022
Registration – 11:00 a.m. – 1:00 p.m.
Judging – 2:00 p.m.
Awards – 3:30 p.m.
Where:
Buffalo Chip CrossRoads
Why:
See the most badass performance V-Twins of the Rally and potentially win a cash and other prizes!
How:
FREE to see. $20 to enter. Ride in to win!
Prizes
Winners will receive handmade welded plaques and prizes compliments of the sponsors trophies. In addition, the winner of the best FXR will receive a titled FXR frame and the winner of the Skinny Tire Bagger Built-Off will receive $500.
The Best in Show winner also will go on to compete against the winners of the other shows in the Sturgis Buffalo Chip Custom Series for the title of Custom Series King on Friday, Aug. 12. All Best in Show winners will be invited onto the Buffalo Chip's legendary Wolfman Jack Main Stage where celebrity judges will crown the winner of this prestigious award.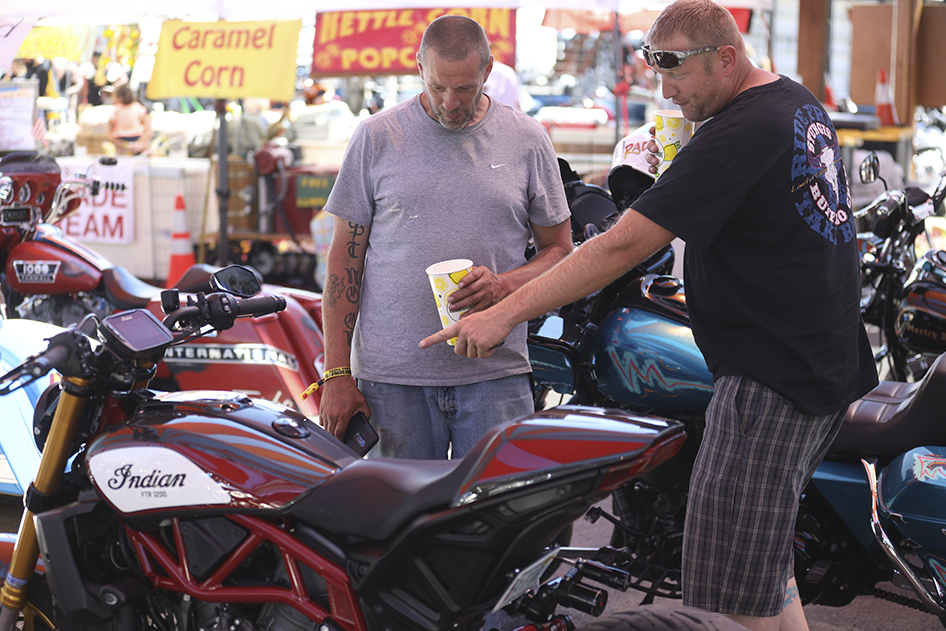 Classes
Best FXR
Beast Dyna
Best Softail
Best Sportster
Best Performance Bagger
Best Performance V-Rod
Best Performance Indian
Peoples Choice
Skinny Tire Bagger Build-Off
How to Enter
Ride your souped-up V-Twin into the FREE REGISTRATION underneath the big orange sails at the Big Engine Bar pavilion in the Sturgis Buffalo Chip CrossRoads. Registration takes place from 11 a.m. – 1 p.m, and judging is at 3:30 p.m.
Meet John O'Brien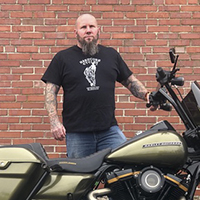 HARDCORE CYCLES was started in the Greater Philadelphia area by John O'Brien and a group of tight friends with a passion for V-Twin performance aftermarket parts. They would sling parts at local swap meets or trade with friends all while wishing there was a one stop shop for performance parts especially relating to the Dyna and FXR scene – so they created their own. Today, HARDCORE CYCLES distributes performance driven parts, gear, tires or anything else their customers could possibly ask for. They take pride in being the place to go to allow their customer's rides meet the epoch of style and function.
Don't miss your opportunity to see one of the fastest bike shows of the Sturgis Rally for FREE, or ride your own in to the show and you could win big!