Buffalo Chip Custom Series' Show Includes the Rally's Best Choppers, Trackers, Vintage & Café Sportsters
Join a communal event that celebrates the history, culture and diversity of one of the coolest bikes in existence, the Harley-Davidson Sportster, with Led Sled, Harley-Davidson, Chop Machine, V-Twin Visionary, Biltwell, Lowbrow Customs, Whiteknuckler Brand, Chop Cult, Garage Built Podcast and Cycle Source
Who:

You!
What:
Sportster Showdown – Free Ride in Bike Show & Party
When:
Tuesday, Aug. 8, 2023
Registration: 11 a.m.-1 p.m.
Judging: 3-4 p.m.
Awards: 4 p.m.
Afterparty & Anarchy Games to Follow
Where:
CAMP ZERO
Why:
See the Rally's Best Customized Sportsters
How:

FREE to Attend. FREE to Enter. Ride Yours in to Register.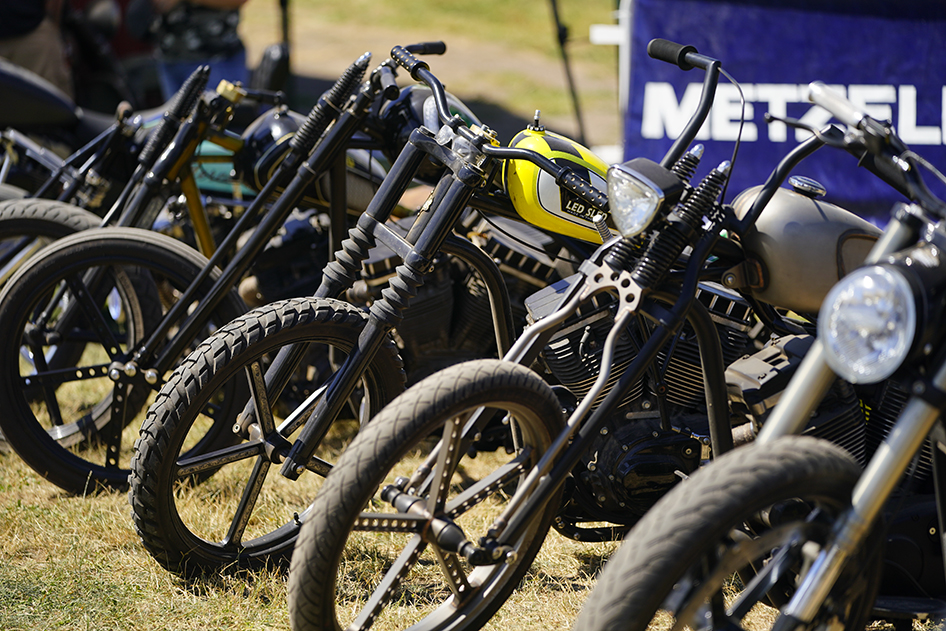 The Sportster Showdown Bike Show & Party is held Tuesday, Aug. 8 at CAMP ZERO next to the Sturgis Buffalo Chip's PowerSports Complex. It's free to enter and attend and features a mind-blowing collection of customized Sportster models and a large dose of memorable mayhem.
While you're there be sure to check out the Sportster Drags happening at Camp Zero at the same time.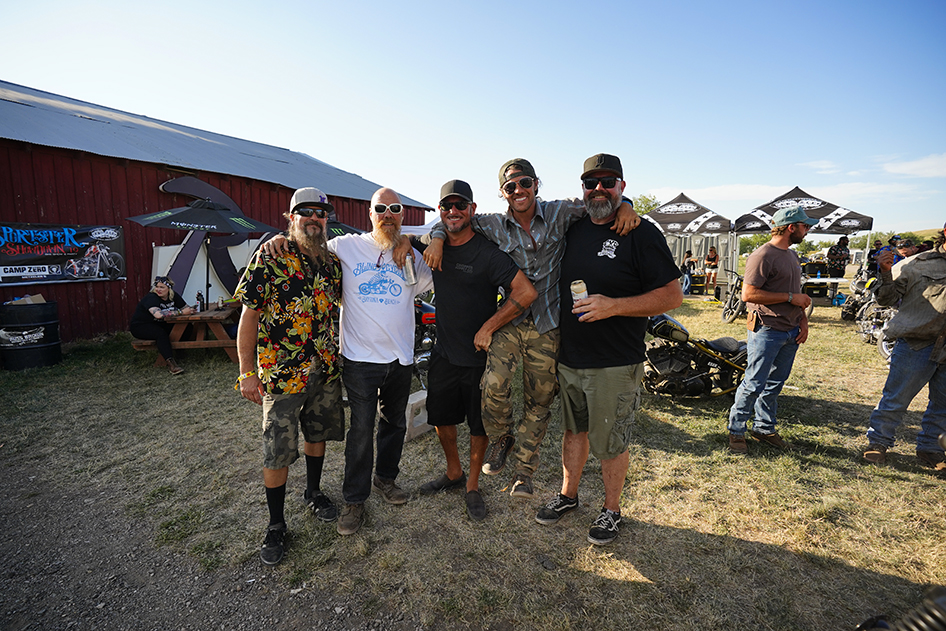 KEEP YOUR EYE ON THE PRIZE
Emcee Dumptruck will pass out trophies in eight classes, plus three special awards and Best of Show
The Best Sportster winner will go on to compete against the winners of the other shows in the Sturgis Buffalo Chip Custom Series for the title of Custom Series King. All Best in Show winners will be invited onto the Buffalo Chip's legendary Wolfman Jack Main Stage where celebrity judges will crown the winner of this prestigious award.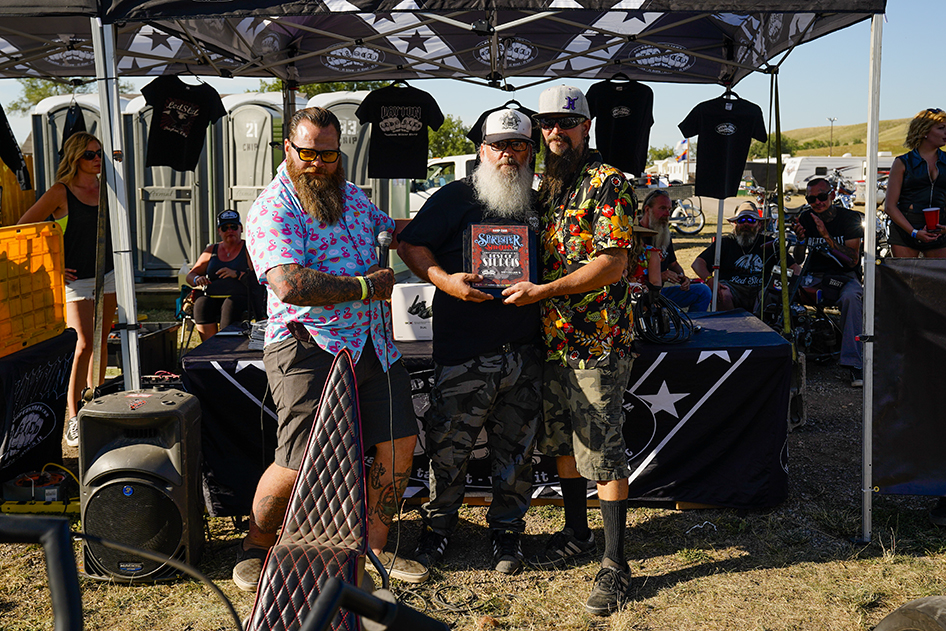 Pat Patterson has risen to the top of the customer motorcycle world with his skills and eye for design. Pat thrives in the Sportster market with his custom bikes, complete product line and unique approach to style. Pat and Led Sled Customs have separated themselves and continue to plow a path for the new generation of bike builders.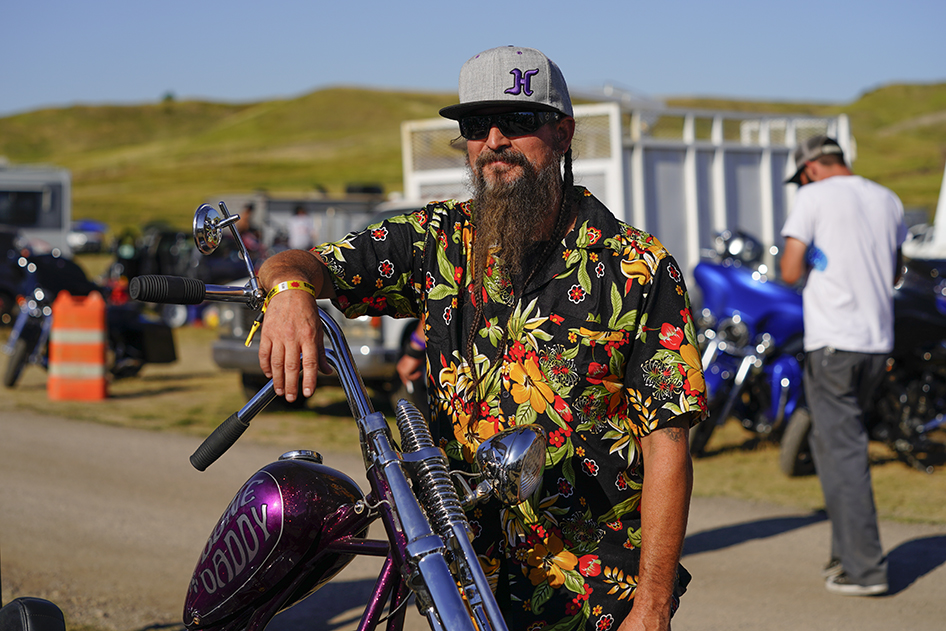 Led Sled Customs has been featured in nearly every major motorcycle publication in the world with their custom builds. Pat has also led the way in the custom Sportster components and modifications. For the last decade, Pat has focused his attention on the overlooked Sportster market, chopped it up, rebuilt it, and stamped his style all over it.
It actually all started while Pat was running a trucking business. Having a few drivers and still driving himself, time on the road kept him dreaming. What began as a hobby trying to fab up his own 1993 Sportster, ended up as a side business out of his 100 sq ft garage. Led Sled Customs had its own business card in 2002. After a few paint jobs and the first frame modification, in 2003 Pat Patterson ended his trucking business and opened the doors at an old five-n-dime store with a huge future ahead of him.
Going from mostly paint jobs to an entire line of custom Sportster parts and builds, Led Sled has skyrocketed to truly becoming the Sportster Authority. There was such a need to make this really cool, fast Sportster model into something people, at first glance, have no idea is a Sportster! Working in space that doesn't really seem like more than 100 sq ft… Led Sled has produced hundreds of custom bikes and shipped parts not only to all 50 states, but over 80 countries worldwide.
Two decades later and Pat is not stopping. With solid production capabilities and growing product line, Led Sled Customs is aggressively making the push into the Dealer and Wholesale markets with the primary goals of supplying the highest quality USA made aftermarket Sportster components at the best pricing in the industry.
SPORTSTER SHOWDOWN SCHEDULE
Registration: 1-3 p.m.
Judging: 3-4 p.m.
Awards: 4 p.m.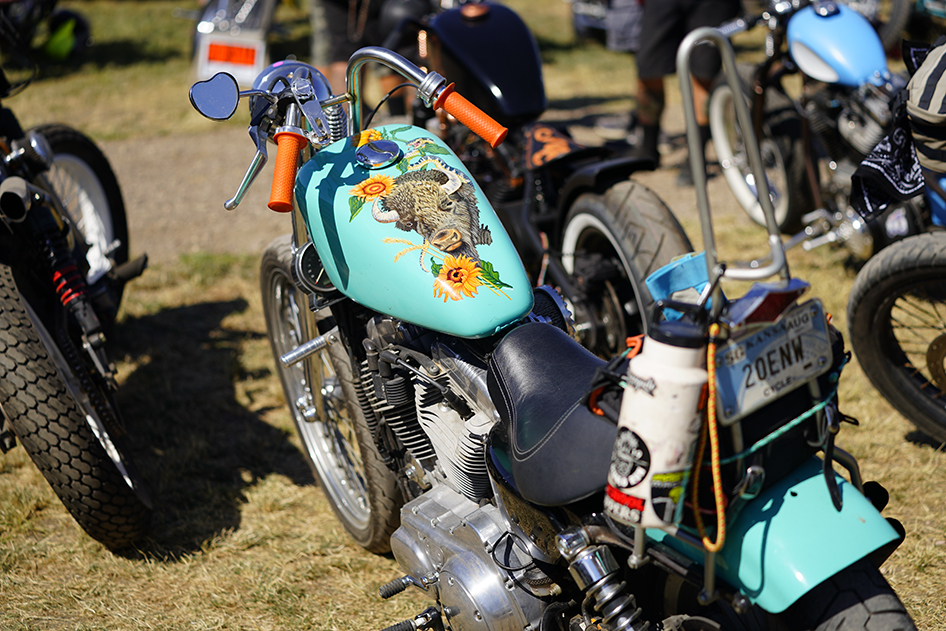 Throw back and throw down during the Sportster Showdown. The showdown is FREE at Buffalo Chip's CAMP ZERO, but if you want to light it up that night, you're gonna need some passes. Get ahold of some, and let's party!