Sturgis Buffalo Chip Contests
Get a Grin during These Fun Sturgis Rally Contests!
If you've got a hidden talent, the Buffalo Chip is the place to let it shine! Why? Because in addition to its world-class concerts, legendary rides, badass bike shows, and mind-boggling motorsports events, the Chip plays host to a huge variety of crazy-fun contests. It doesn't matter if you're the world's best bike builder or you can burp your ABCs; the Chip's got a contest you can enter and win!
Offsite Contests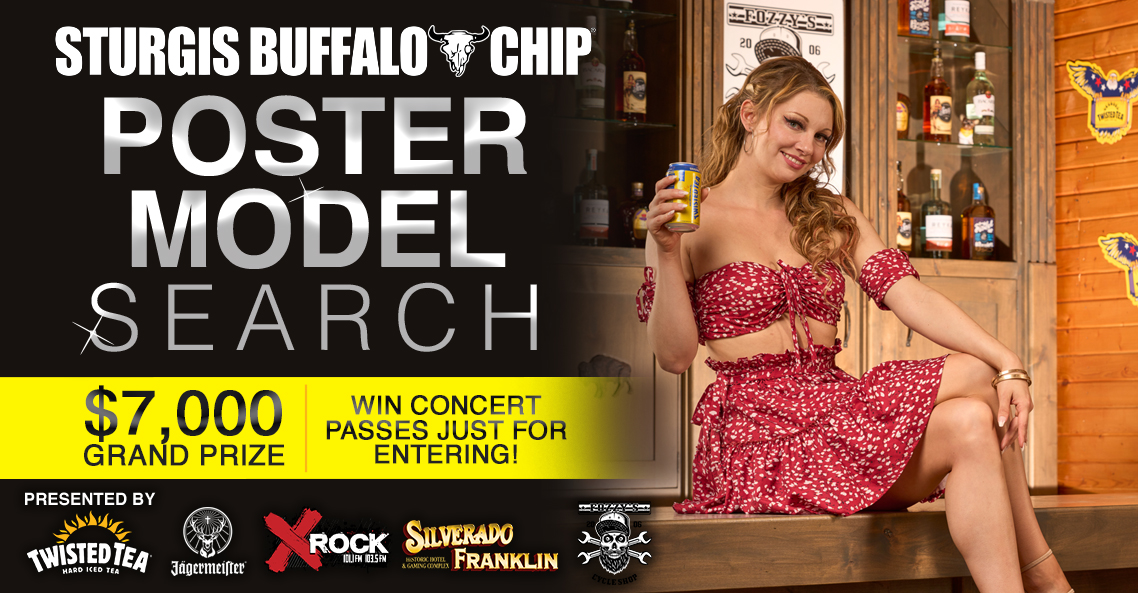 Poster Model Search
If you've always dreamt of becoming a model, the Buffalo Chip's annual Poster Model Search is the perfect opportunity to showcase your looks and personality for a chance to score the rally's most coveted modeling job. The Buffalo Chip will feature the winner of the Poster Model Search in countless advertisements, videos, magazine spreads, billboards and posters.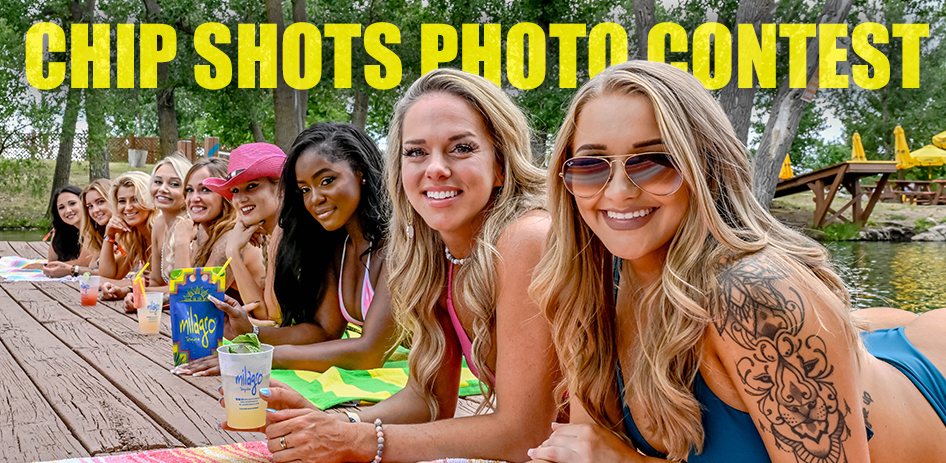 Chip Shots Photo Contest
They say what happens at the Chip stays at the Chip, and sometimes, that's for the best. However, many memories made during this legendary event are too good not to share with everyone. That's why we're giving you the opportunity to win killer prizes just for sharing your Sturgis Buffalo Chip experience with the world via your best Chip Shots!
Onsite Sturgis Contests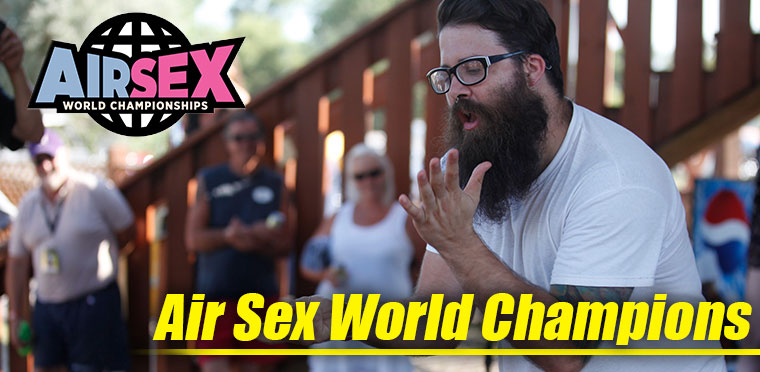 Air Sex Championships
Are you a master of pelvic storytelling? Do you have a whole lotta motion in your ocean? If you're an expert at making love to nobody in particular, then you'd make a serious contender in the Air Sex World Championships. If you're not an air Casanova, you can laugh yourself silly watching people do the dirtiest and most ridiculous stuff you've ever seen anyone do to the air.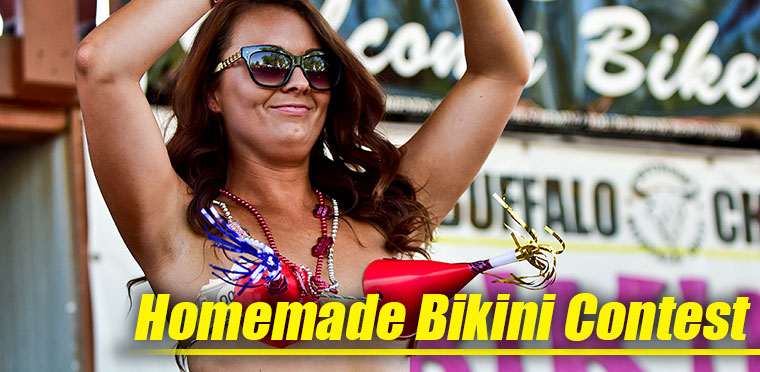 Homemade Bikini Contest
If you've got an exceptional sense of style and like to "Do It Yourself," then this daily contest is the place to put your skills to the test for a chance to win prizes. If seeing women wearing skimpy homespun bikinis sounds like something you'd enjoy, this is easily one of the hottest places to be during the Sturgis Rally.
Homemade Mankini Contest
The Sturgis Buffalo Chip is a land of equal opportunity, so if you're a dude who wants to rock a homemade bikini, we're not going to stand in your way! After the ladies warm things up, you'll get the same shot at strutting your stuff in a mankini of your own design.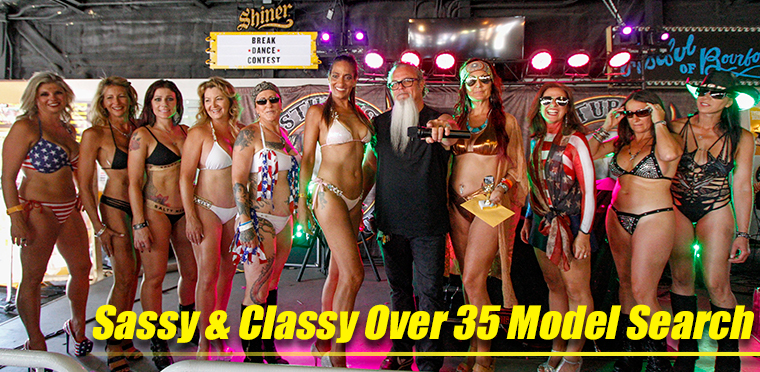 Sassy & Classy Over 35 Model Search - Sunday, Aug. 6, 2023
You don't have to be in your 20s to strut your stuff at the Buffalo Chip. Like a fine whiskey or your favorite pair of leather boots, the women of the Buffalo Chip's Sassy & Classy Model Contest are proof that certain things just keep getting better with age!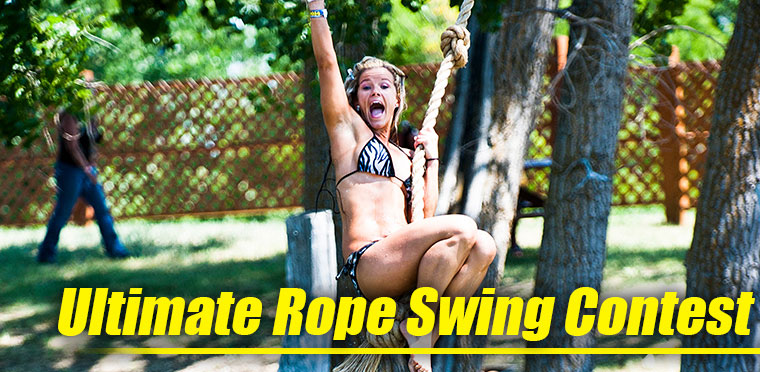 Ultimate Rope Swing Contest
Belly flop, face plant, back flip, cannonball, you name it—this is the event where anything goes. Whether you've got real skill or just want to act like an idiot, this contest will help you cool off during the hot days at the
Bikini Beach
Swim Paradise!