Will this Fearless Motorcycle Daredevil Defy Death Jumping a Pit of Deadly Rattlesnakes?
The roar of motorcycles in the Buffalo Chip amphitheater is about to be drowned out by the sound of your own heart beating wildly out of your chest and the rattle of some extremely deadly rattlesnakes. If all goes to plan on Thursday, Aug. 10, you'll see celebrated stuntman Doug Danger attempt to complete one of Evel Knievel's earliest failed jumps. This motorcycle daredevil plans to fly 120 feet through the air on a 1972 Harley-Davidson XR750 over the top of a holding tank containing up to 2,000 vicious, venomous vipers. But if the plan fails, this could be deadly.
Throughout the years adrenaline junkies like you have seen Doug Danger prove time after time that he's tough enough to take on any motorcycle stunt he sets his mind to, including his record-setting jump over 22 cars in the Buffalo Chip's amphitheater in 2015. But even tough guys hate snakes, and in the case of the poisonous rattlers writhing below Doug during this stunt, the feelings are mutual. If Doug comes up short, these snakes will strike, killing him nearly instantly.
| | |
| --- | --- |
| Who: | You! |
| What: | Doug Danger's Rattlesnake Jump |
| When: | Thursday, Aug. 10, 2017 |
| Where: | Sturgis Buffalo Chip Amphitheater |
| Why: | Witness the most insane motorcycle stunt in rally history |
| How: | Reserve your passes now! |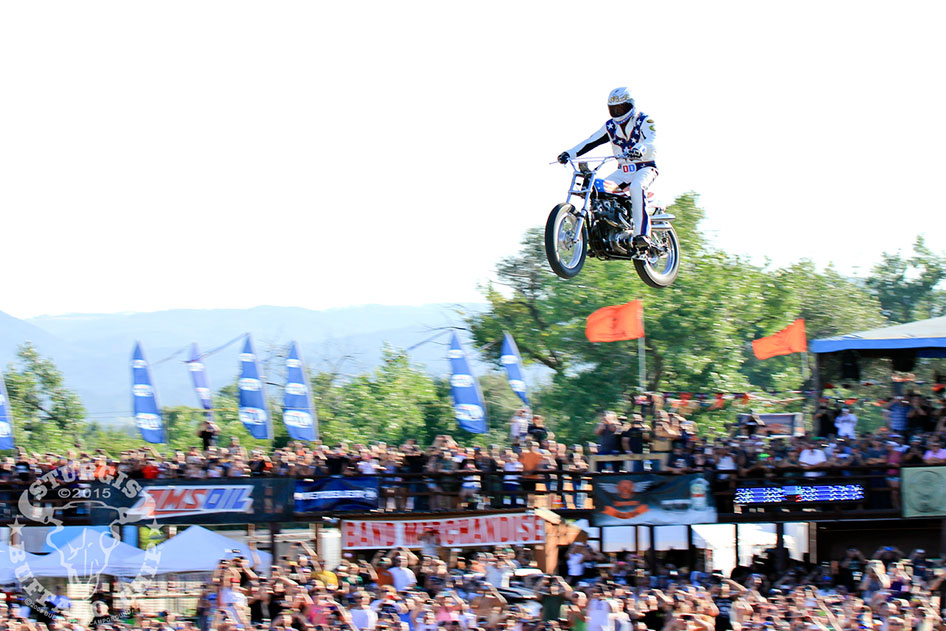 THE DANGER IS REAL
When it comes to snakes, prairie rattlers are one of the world's deadliest.
A single strike alone could kill a healthy man like Doug Danger in a matter of a few minutes. Stopping the crippling effects that come from having rattlesnake venom coursing through a person's veins often takes multiple injections of anti-venom that can cost as much as $50,000 a pop. Of course, these can only help if administered to a bite victim in time.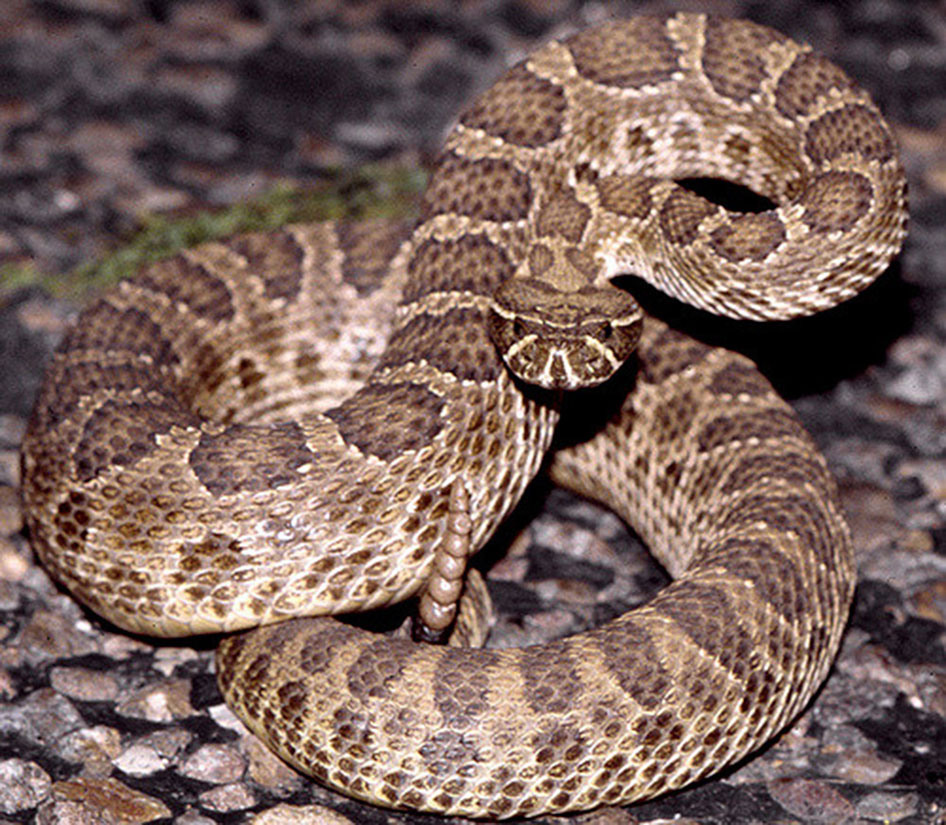 The model of bike Doug Danger will use to attempt this stunt further heightens his chance of receiving fatal rattlesnake bites. The '72 XR750 was not engineered to leave the ground, and, with a mere 3 inches of suspension travel, it certainly wasn't manufactured to ensure a safe landing after doing so. But Danger has had a burning desire to jump this bike ever since seeing his hero Evel Knievel attempt both successful and not-so-successful stunts with the same bike. This is why he borrowed Evel Knievel's original XR750 jump bike from the soon-to-open Evel Kneivel Museum in Topeka, KS to complete the Rattlesnake Jump.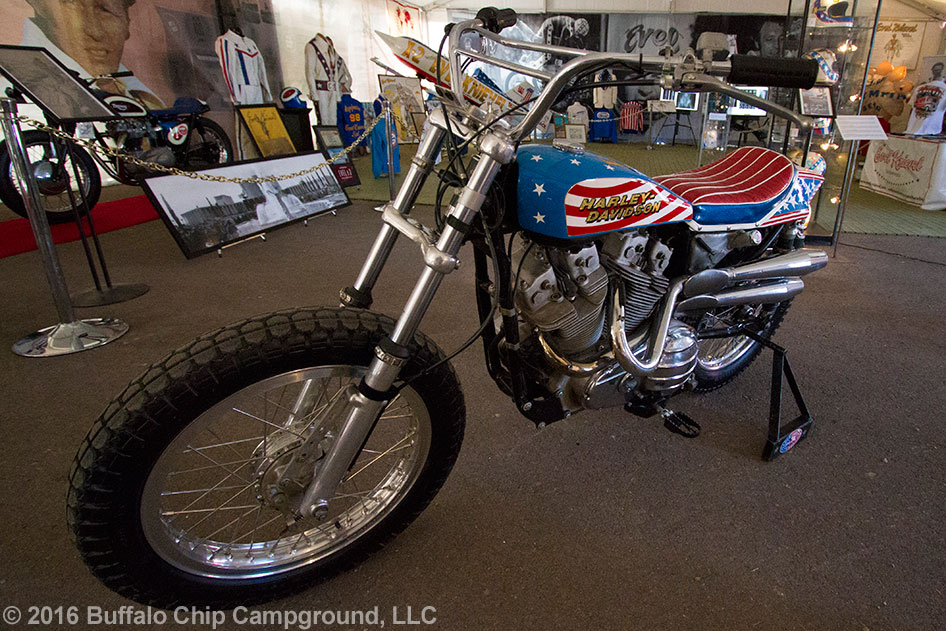 Live or die, Doug Danger's Rattlesnake Jump will be the most exciting motorcycle stunt of the 2017 rally, and witnessing this insane spectacle will give you bragging rights for the rest of your life. If have the guts to see if the craziest motorcycle stunt in rally history ends in amazing triumph or fatal defeat, reserve your passes now!