Witness Nitro-Injected Motorcycle Mayhem at the Chip's PowerSports Complex Aug. 6 and 7
Experience the earth-shaking rumble of 250cc Harleys, the haunting howl of high-powered 2-strokes and smell of nitro methane burned by furious four-cylinder open exhibition bikes during the Nitro National Pro Hill Climb! Watch in amazement as custom-built bikes with steel-bolted paddle tires and nitro-injected 200-horsepower engines go flying through the dirt on their way to the top of the Chip's rugged 300-foot course.
This event has drawn national attention, having even been featured on CMT Bike Week. Catch all the action and watch the entire episode of CMT's Biker Battles online to see what you'll be in for when you attend this heart-stopping event.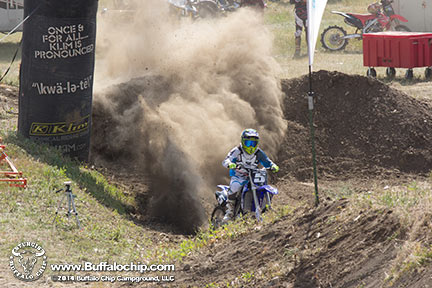 Head to the Buffalo Chip PowerSports Complex 4:30 p.m. on Thursday, Aug. 6 and Friday, Aug. 7 to see this mind-blowing motorcycle spectacle brought to you by the North American Hillclimbers Association. Thousands of dollars in prize money is at stake, and the fierce competitors of the Hill Climb will be pushing it to the limit to make sure they're the ones who will be taking it home after the Sturgis Rally.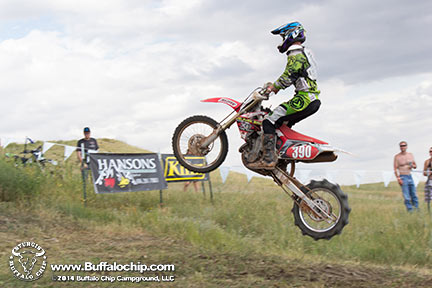 Don't miss your chance to capture a priceless photo of the flames of hell blowing out the back of these bikes, as well as the spectacular crashes and impressive displays of flying dirt! Catch all the adrenaline-pumping action of the Hillclimb and the lineup of Sturgis events at the Buffalo Chip PowerSports Complex and reserve your tickets today!
"Love the Chip! Adult Disneyland!" – Julie Cathey