Party Penthouse Style and Get a Bird's-Eye View of Legendary Sturgis Buffalo Chip® Concerts
Ever had to watch a concert through the cell phone of the really tall guy in front of you, had to work way too hard to get an awesome spot or miss out on a spectacular moment because you were at the bar grabbing another drink?
Say goodbye to these days by guaranteeing yourself a
great view of the stage
and getting access to an
exclusive cash bar
when you
party at penthouse level with a
Top Shelf VIP Upgrade!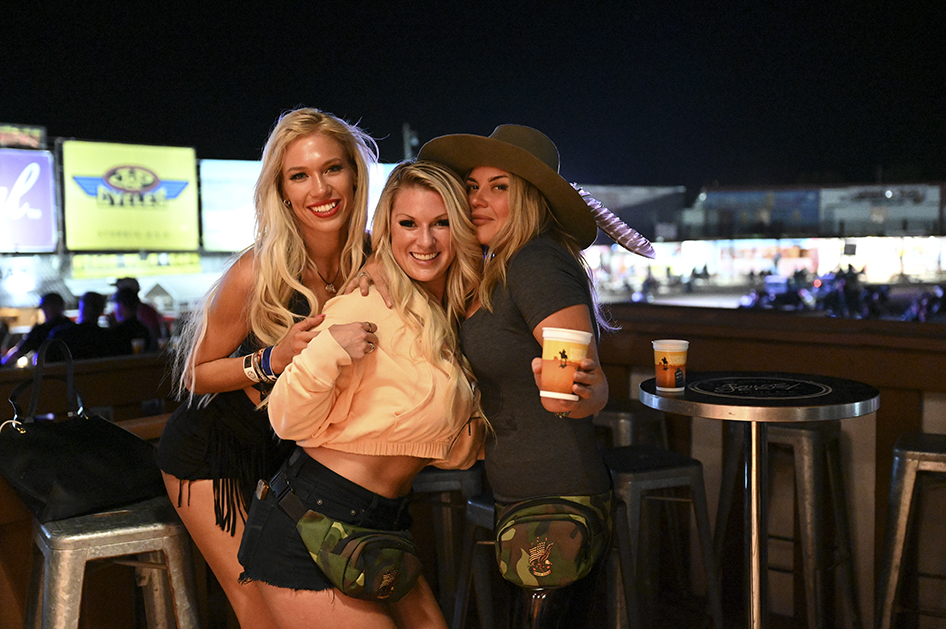 At the Top Shelf Lounge, you'll experience the biggest and best performances of the Sturgis Motorcycle Rally from a seat on an elevated viewing deck overlooking the Sturgis Buffalo Chip's world-famous Wolfman Jack Stage. The view and sound you'll experience from the Top Shelf's open balcony decks is as good as it gets, and the potential for epic people watching will make your eyes bug out.