Biker Belles was created in 2008 to raise awareness of the passion, diversity and spirit of women in motorcycling and to raise funds for local worthy charities.
The Buffalo Chip's 11th annual Biker Belles charity celebration in 2019 included the second annual Women & Wheels Bike Show™ presented by the Wild Gypsy Tour featuring women-owned bikes
In addition, the Morning Ride™ led participants on a journey from the Lodge at Deadwood to the Buffalo Chip's CrossRoads where participants experienced the Comfort Zone by Team Diva, a catered lunch and an inspiring symposium of leading women in the motorcycle industry including Jessi Combs and Cris Sommer Simmons.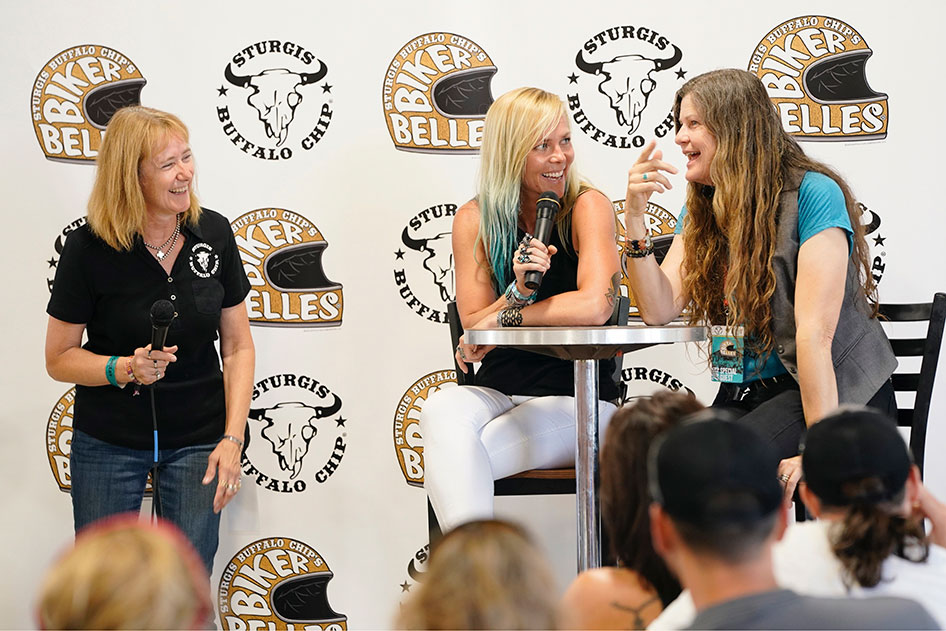 Contributions from the event support several charities including the Sturgis Motorcycle Museum and Hall of Fame, The Strider Foundation's All Kids Bike Program and Helping with Horsepower, a 501(c)3 non-profit organization that empowers and encourages women and girls who are at risk or are victims of abuse. The organization has developed several programs that have shown proven results including their SpiritHorse Program, Entrepreneur Experience and the nationally recognized Helping With Horsepower Bike Rebuild Program.