Prestigious award recognizes the Buffalo Chip as an outstanding leader in the state's visitor industry.
Sturgis, SD (January 21, 2017) – Lieutenant Governor Matt Michels and Secretary of Tourism Jim Hagen delivered an impressive list of accomplishments during the South Dakota Governor's Conference on Tourism Awards Night Gala January 19 before presenting the Buffalo Chip with the prestigious Excellence in Tourism Innovation award. This annual award honors an industry partner for its innovative thinking in marketing or special promotion.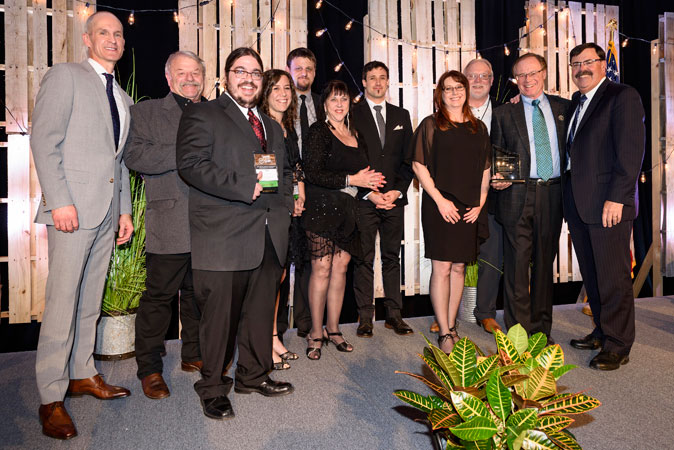 "The team at the Buffalo Chip exemplifies the theme of Building for the Future and innovative ideas," said the Lt. Governor. "The continuous improvements and expansions the Buffalo Chip has made at its property show the commitment to the guests, their comfort and the importance of the visitor experience while in South Dakota and at the Sturgis Motorcycle Rally."
The South Dakota Department of Tourism stated, "The Excellence in Tourism Innovation Award honors an industry partner for thinking outside the box when it comes to making their business, attraction or destination even more appealing to their visitors. The award was given to the Buffalo Chip in Sturgis, in recognition of their innovative ideas and promotions to elevate their visitors experiences during the Sturgis Motorcycle Rally."
For 36 consecutive years, the Sturgis Buffalo Chip has been marketing and promoting the Buffalo Chip, South Dakota and the motorcycle rally as a destination to bring more people to the State of South Dakota each year.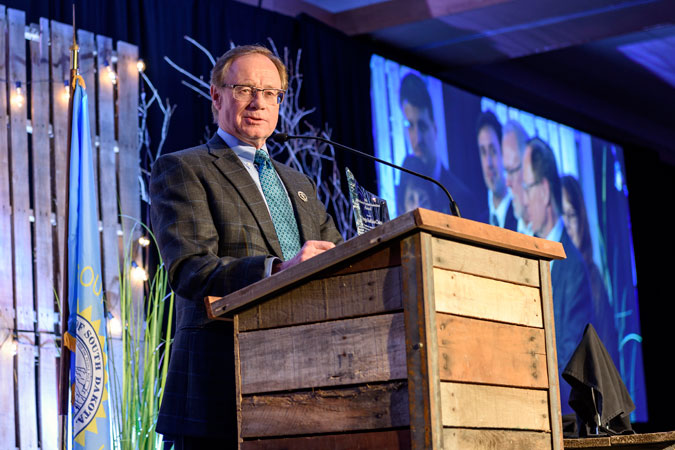 During his acceptance speech, Buffalo Chip President Rod Woodruff stated that tourists from over 22 countries and all 50 states visit the greater State of South Dakota through his business. He also mentioned he currently has a team at Moto Bike Expo in Verona, Italy in his continued attempt to bring more worldwide attention and international visitors to the state each year.
"We're incredibly honored to have received this distinction," said Rod Woodruff, President of the Sturgis Buffalo Chip. "We're looking forward to spending 2017 helping to build South Dakota Tourism!"
Other awards presented to industry leaders during the ceremony include:
The A.H. Pankow Award to South Dakota Public Broadcasting for unparalleled coverage and promotion of the state's visitor industry
The George S. Mickelson Great Service Awards to the Saloon #10/Deadwood Social Club, and Quality Inn & Suites in Watertown for an exemplary job of exceeding visitors' expectations in customer service
The Rooster Rush Cacklin' Community Award to the Aberdeen Convention and Visitors Bureau for their support of the Tourism Department's Rooster Rush
The Ben Black Elk Award to Moreez Droz of Pierre for her outstanding contribution to the state's tourism industry
Those wishing to know more about the Buffalo Chip may visit www.buffalochip.com.
High Resolution images may be downloaded here.
###